10 Daily Habits of Happy, Successful Designers
When you think about it, everything around you started from a design.
Your desk. Your shoes. Your phone. Your computer. Your bed. Even that random paper clip you play with for hours when you start running out of ideas. This is how important designers are.
We can all agree that designers make the entire world look better. Of course, this includes the worldwide web, a virtual place where every human being spends a lot of time in. This virtual world is put together by the most brilliant designers, those who figure out how to make every single website as user-friendly and appealing, as possible.
So how do you become a great designer? These daily habits will definitely help you out:
1. Find out what you do best.
There are so many aspects involved in design, and no matter how much you try to master them all, there are still going to be a few areas that would prove to be a struggle for you. However, there is sure to be a single area where you always outdo yourself, producing one great result after another.
This is your niche.
Find out what you do best and concentrate on being the best at it in the business. This is going to be your real moneymaker: that one thing that you can build your name on. Strive for that moment in your life where people will think of your name the moment anyone looks for a great logo design or an awesome website. Designer and letterer Sean McCabe discusses the importance of finding that area of focus in this amazing video:
Focusing makes you a great designer as your name becomes synonymous to a specific design niche.
2. Improve on the things you don't do well.
Sure, we asked you to concentrate on that one thing that you know is going to make you famous one day. But that doesn't mean that you should let go of everything else.
Just because you don't do as well in other aspects of design it doesn't mean that you have to give up on it completely. Remember that to become truly great, you also have to be a well-rounded artist that can do almost anything.
Plus, think about how wide your range of services can be if you start turning mediocre and average work into pieces that people would actually pay for. That's a whole lot of added income to what you're already earning from your specialization alone.
3. Practice, practice, practice.
Even as you reach the pinnacle of success, you should never stop practicing. The most seasoned artists find themselves looking for ways to warm up and get back into the groove should they take a short vacation from work.
Work on personal projects so that you can have an excuse to practice on a regular basis. Some say that it takes 10,000 hours of work to say that you have truly become a great designer. We can't be sure if this statement is 100% true. However, if possible, aim for those 10,000 hours and go way beyond that. That's how much you should be practicing.
4. Get feedback, lots of it.
You can't always play the 'artistic license' card every single time you produce something that's different from what people are used to.
One trait of a great designer is the ability to handle feedback, both negative and positive. If anything, negative feedback actually helps you far more than rave reviews ever will. Sure, positive feedback will boost your confidence as an artist and inspire you to do more. But it's the negative reviews that would make you stop, think, and yearn for improvement. This is an awesome way for you to learn.
Take negative feedback constructively and figure out how to work on the things that your audience and critics don't like about your work. Set your ego aside, that's not going to help you.
Once you've made the necessary improvements, ask for feedback again. Let this be part of your routine before displaying any work you've done.
5. Seek inspiration every day.
Pick out a few designers who really inspire you to do your best and find out more about their technique, their journey, and their own inspirations. Go back to their work every so often, especially during those times when you feel like you are creatively drained.
With some choice inspiration around you, you will always have a starting point should you find yourself losing direction or confused about what to do next. Let your inspiration mark your goals and give you something to aim for. This also means that you have to choose your inspiration well, as your choice will reflect on your work.
6. Build your own brand.
Just because you have inspiration that doesn't mean you should go around imitating others' every move. Although imitation is the best form of flattery, this is not something that will make you great.
Find your own style, something that you are most comfortable in and pushes you to come up with your best work yet. Make this your signature, something that reminds people of you and the rest of your work every time they see anything similar to it.
Don't be afraid to experiment. With so many designers that have gone before you, there is a huge chance that there are styles and approaches that you use that already remind people of someone else. To make your own mark, you're going to have to be bolder and more creative, but once you've established your own brand, you're going to be the one inspiring others' work instead of the other way around.
7. Stay on top of updates and trends.
Design is a continuous learning process. To help you unveil what's new, this blog constantly shares roundups of emerging trends in fields like logo design, color, and even niche spaces like wedding design.
If there's one thing that's true in design, it's that it is always evolving, always changing. This is why you need to update your knowledge regularly and make sure that you know every new trend and every new tool that comes out. Otherwise, you'll find yourself being left behind no matter how good you are at what you do.
8. Weed out the worthless comments from the ones that matter.
Of course, in accepting positive and negative feedback, you should also know that you should only choose who to listen to. If you listened to every single critic, you will never find and establish your own brand. Someone is always going to go against what you're working on.
One way to go about it is to set boundaries. Remember how you tried to establish your own mark? Set a reasonable range for you to adjust your work according to what people feel you are doing wrong. Do not work only to seek the approval of others. Otherwise, you may lose your identity as an artist and you'll find yourself being pulled in many different directions every time you work on a project.
9. Be detail-oriented.
Have you found yourself saying "That will do" a few times before?
Well, as a designer, this is not exactly something that you should be using as a mantra. Remember that the eye is a powerful thing and what you might be missing, other people could be noticing. And that's going to hurt your reputation as a designer really bad.
Instead of being content with "That will do", try to go for "That's awesome!"
How do you do this? By focusing on the details.
Make sure every line, every curve, every dot, and every pixel is exactly where it should be. Go through it with a magnifying glass if you must, but never miss inspecting every inch of every piece of work that you have done. The last thing that you want to happen is to start losing clients just because of a teeny weeny mistake.
10. Choose your projects well.
This is something that you'll discover once you've been in the industry long enough.
Clients will approach you, telling you that they love your work and would love for you to bring your own mark into their brand. But when you give them a finished product, they immediately tell you to change it because it just wasn't they expected.
Make sure that before you agree to working with a client, they have truly seen your work and understood what it is that you do best. Just because they're paying customers you shouldn't bend over backwards just to please them – this could make you lose your identity as an artist.
Bonus: Never forget the basics.
Because the design industry is ever-changing, you'll find that there are a lot of trends that break away from the basic rules and guidelines that you learned in design school. It is a creative community, after all. This means that you will never be able to pin anybody down and tell them exactly what to do all the time.
Although this is okay, make sure you don't forget the basics. The basics will always be a great starting point during those moments when you feel like you can't squeeze out any creative juice from your brain.
These will also help for projects that are more classic in nature. You wouldn't want to force trends on everything all the time — that's exactly how trends get exhausted.
So, are you ready to become the next great designer?
---
Products Seen In This Post:
Designing your own brand?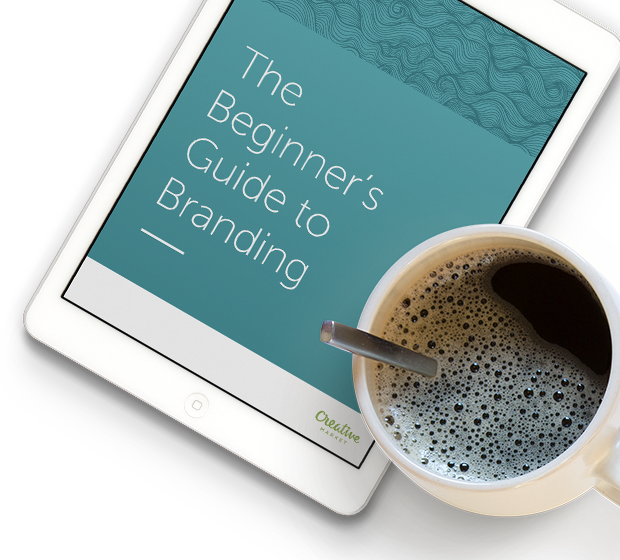 Download now!

Free Beginner's Guide to Branding

A fun, friendly, FREE guide to build a stellar brand identity.
I'm a digital nomad and entrepreneur who loves bringing ideas to life. When I'm not working on inspirationfeed.com or fancycrave.com, I'm out taking photos. Follow me on Instagram: @igorovsyannykov