10 Fonts That Designers Love To Hate
We all have those fonts that just irk us, either due to popularity, ugliness, or both. Below are ten examples of fonts that tend to elicit strong negative emotions from designers. We're betting you've ranted against at least a few, if not all of them!
If you see a font below that you hate, Pin, Tweet, or otherwise share it out. If we missed any, write about it yourself and share it out on social with the hashtag #worstFontsEver.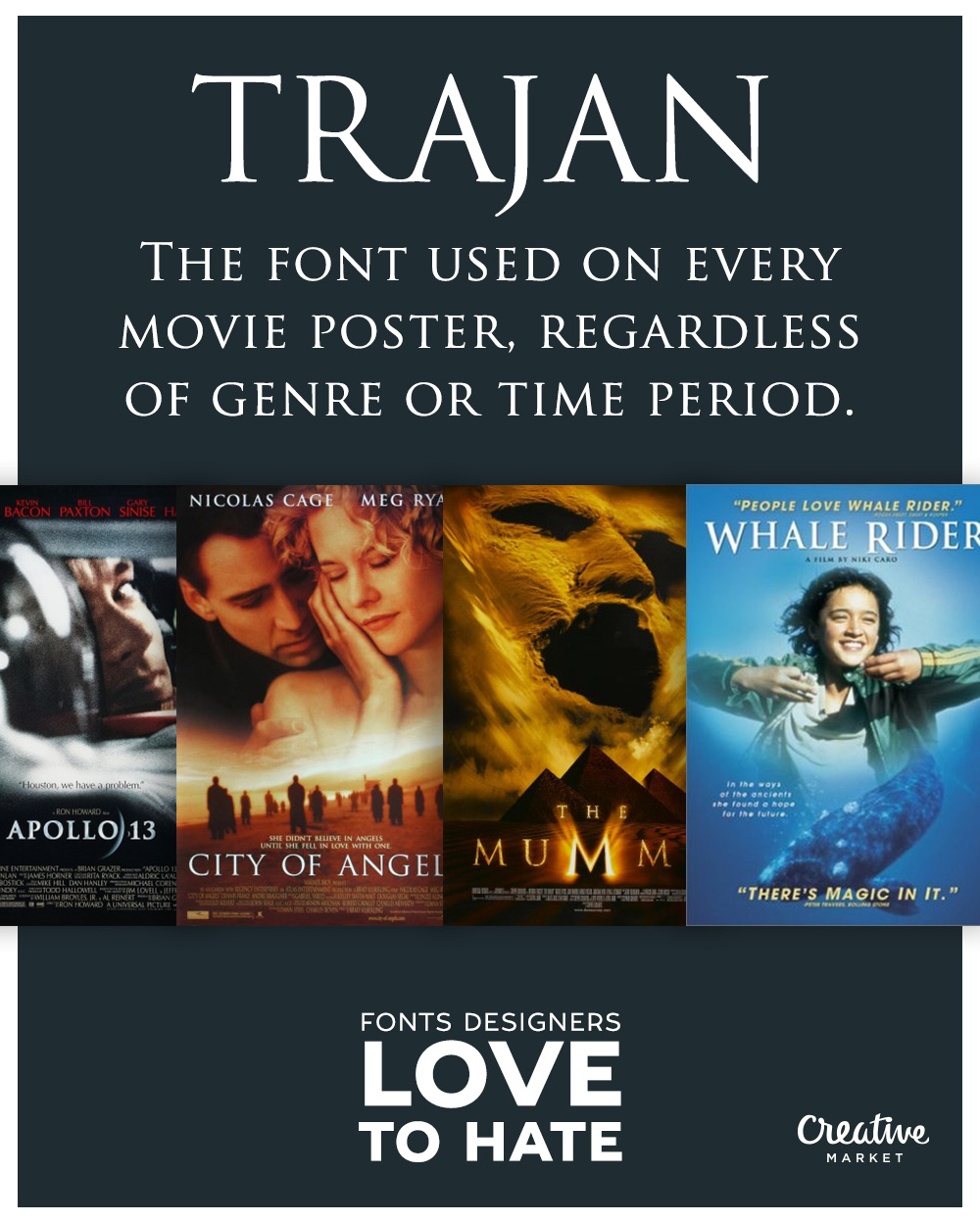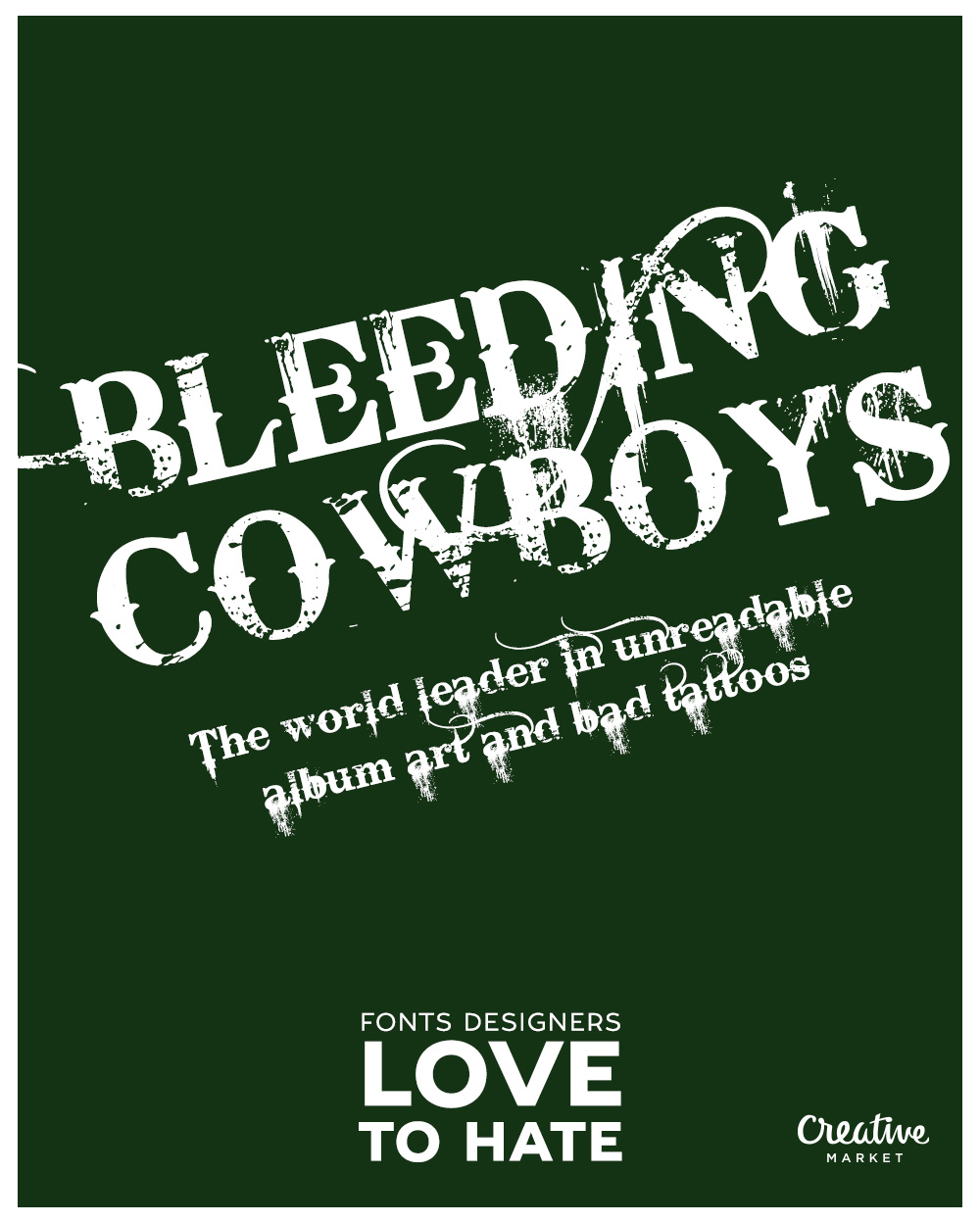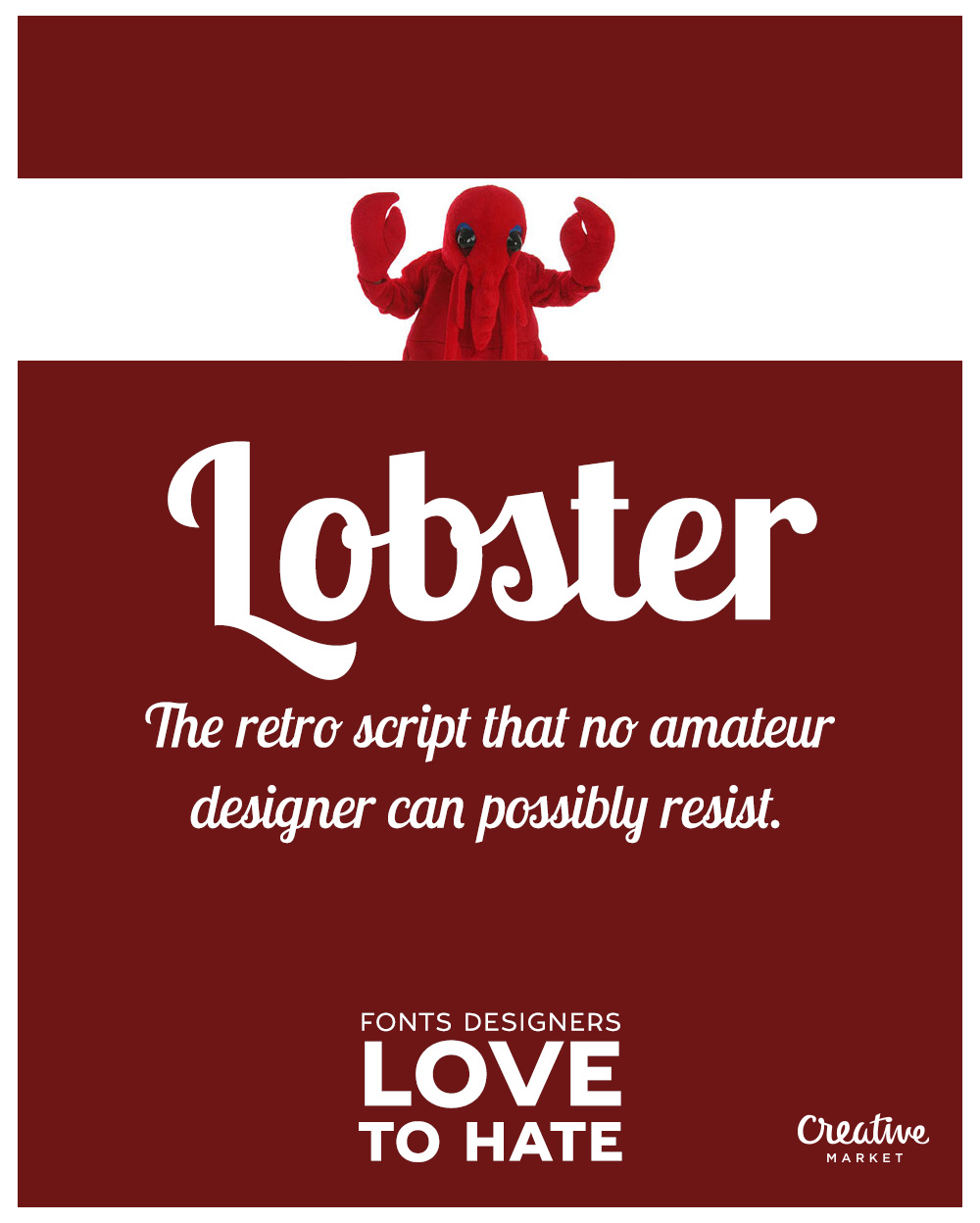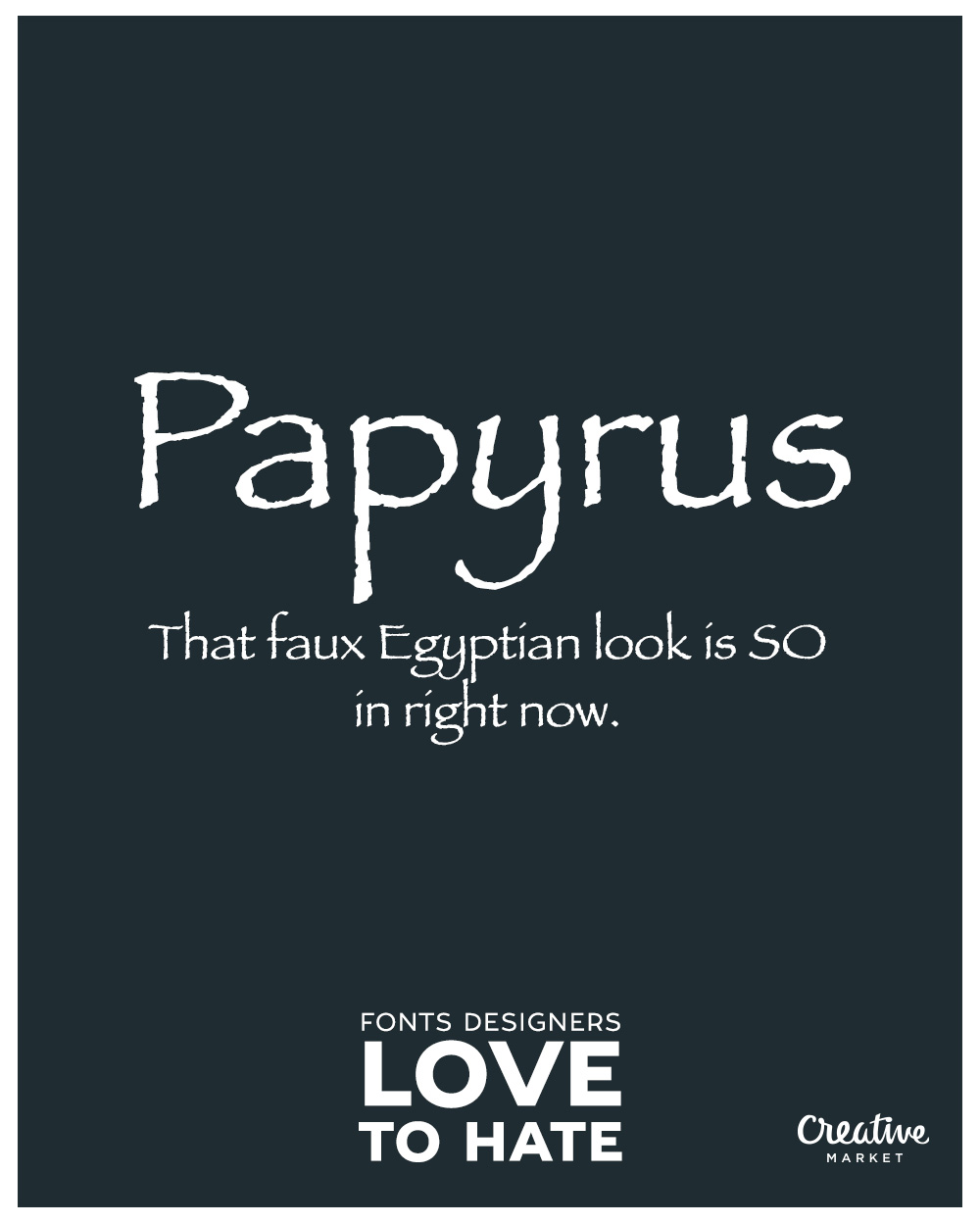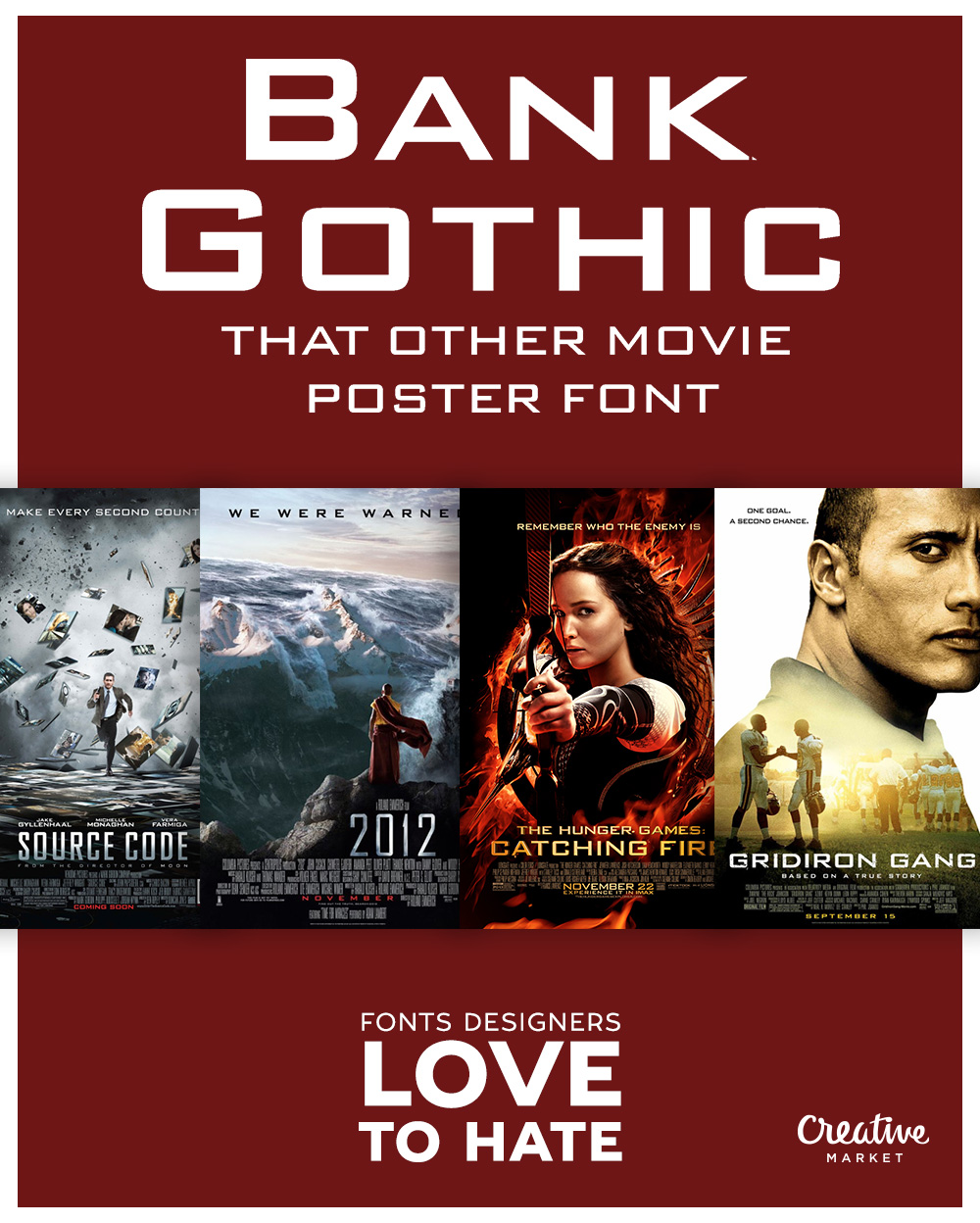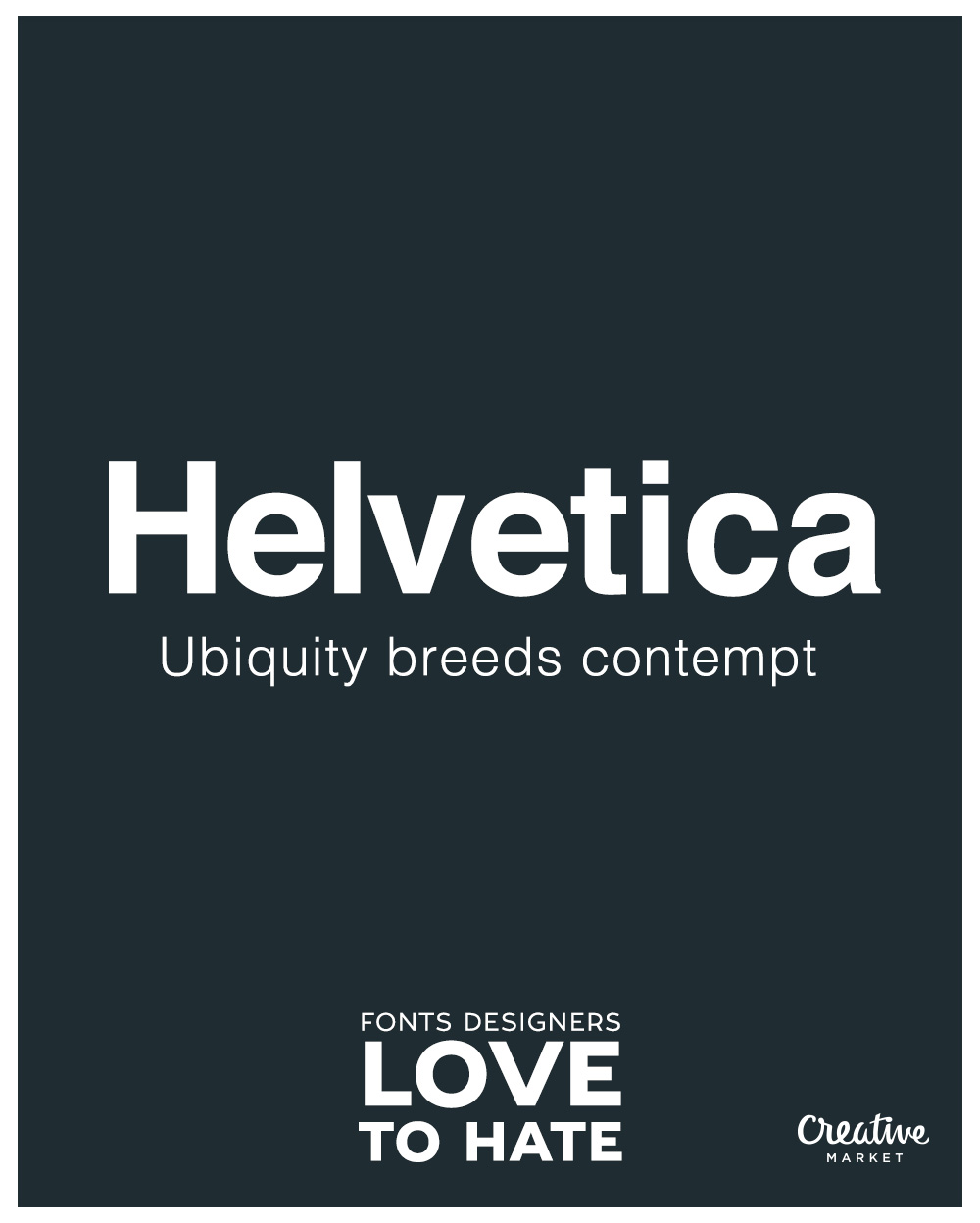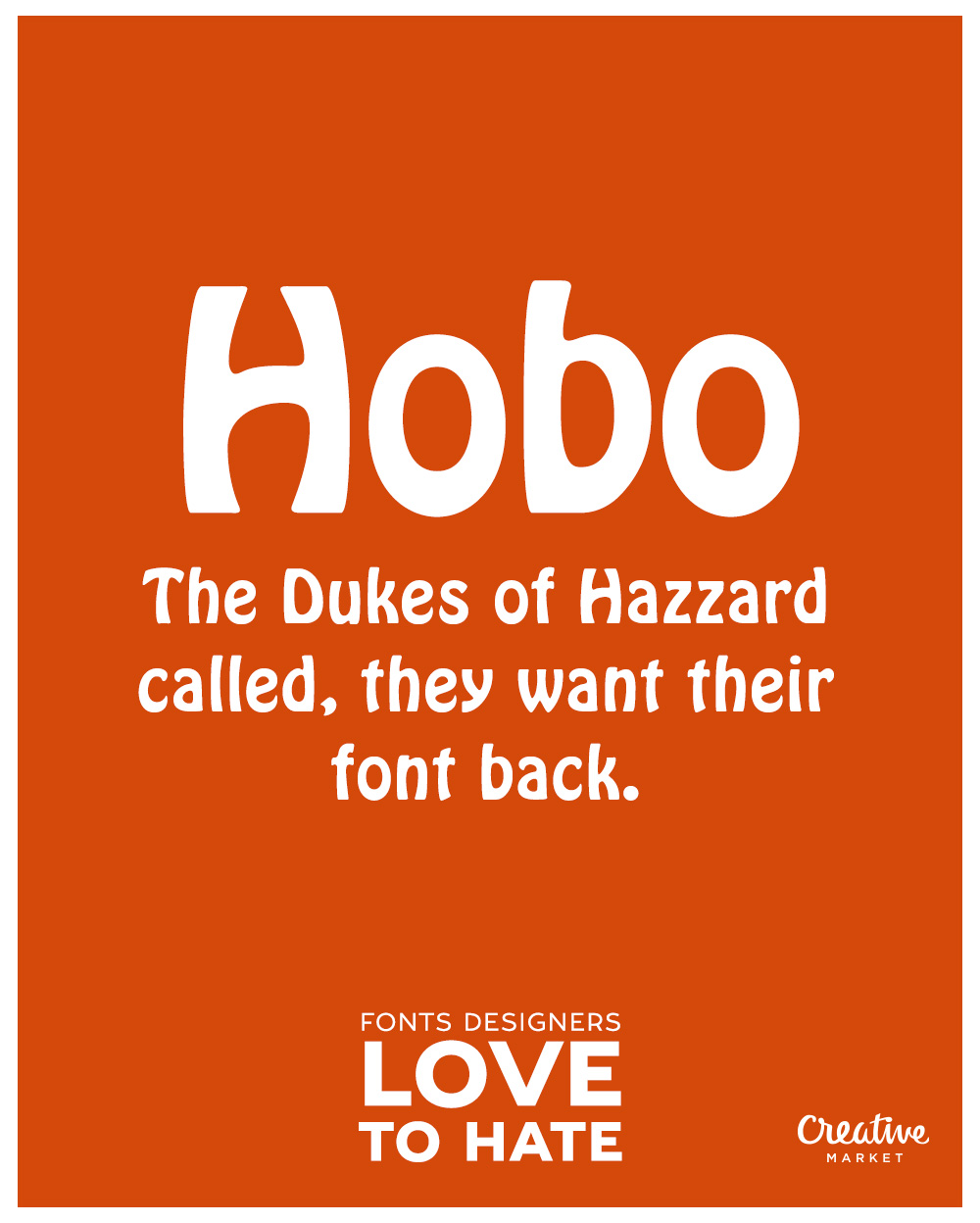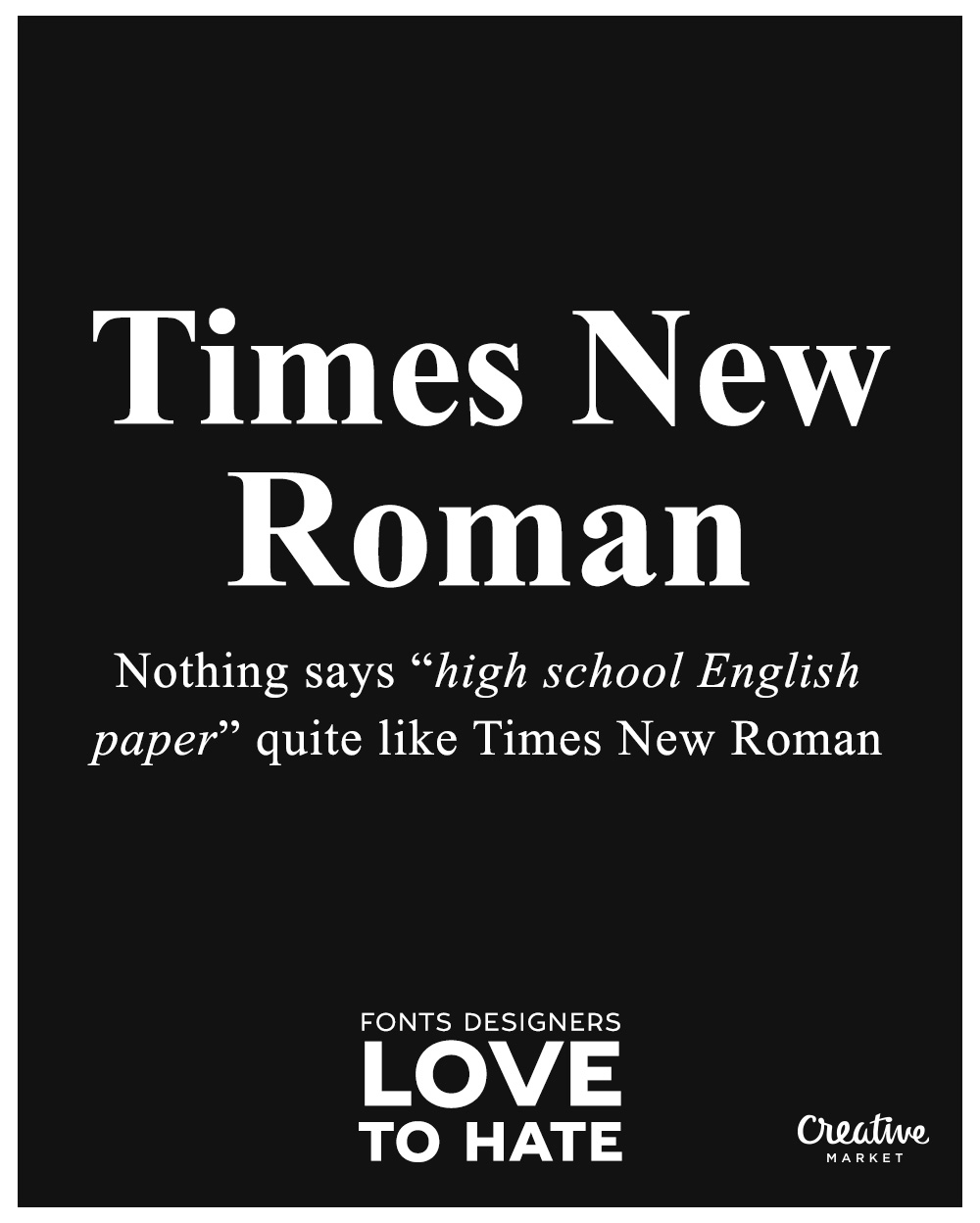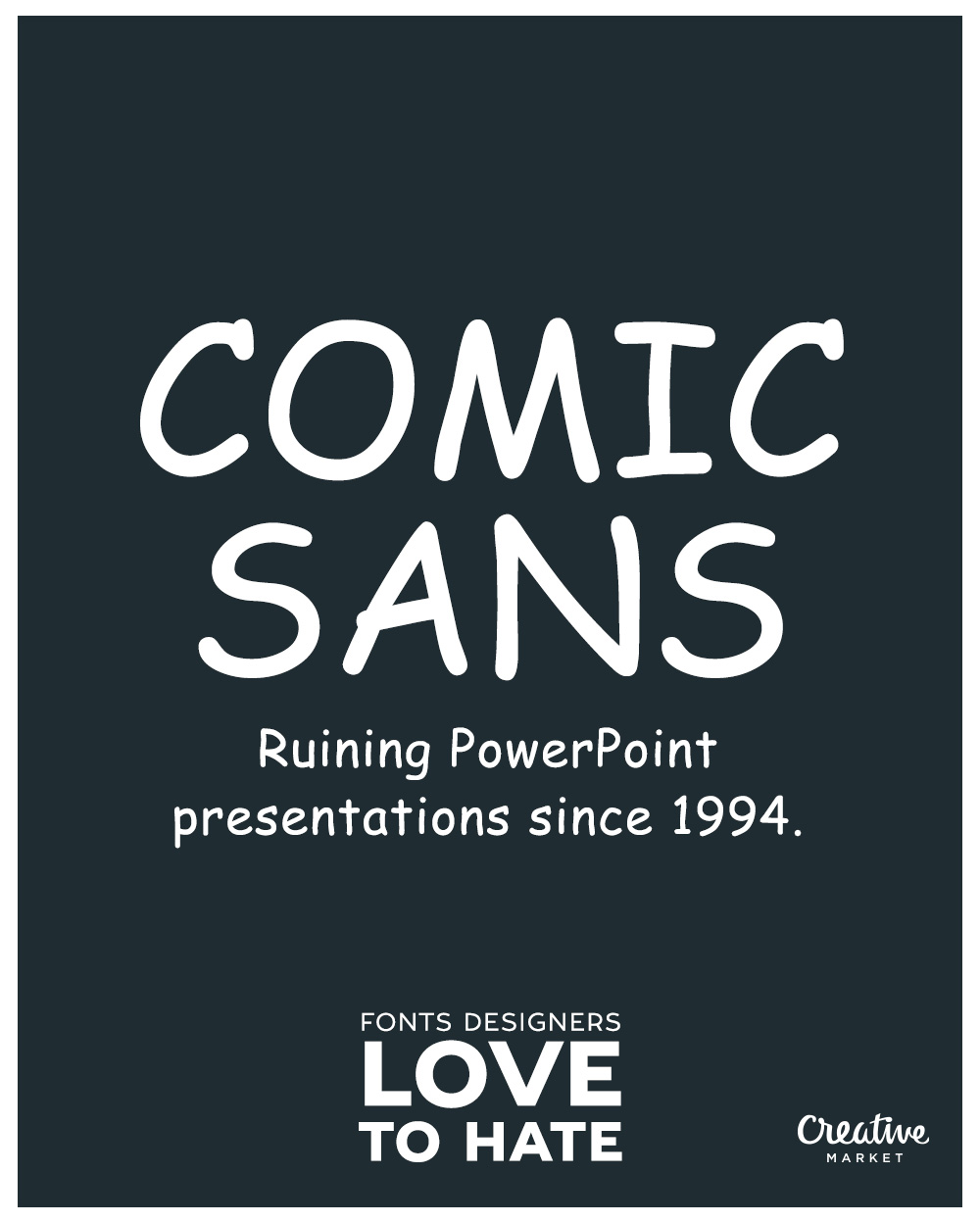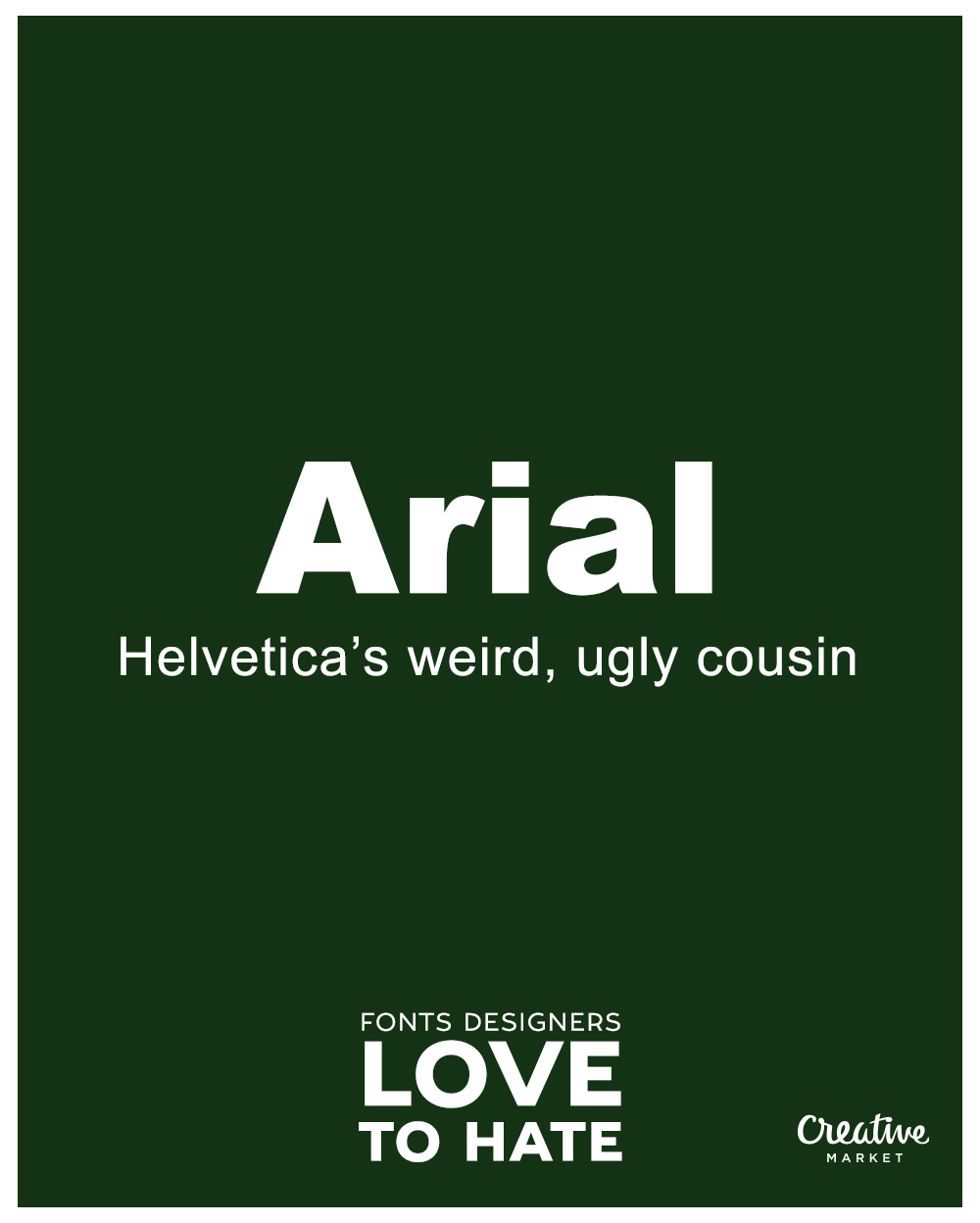 Getting started with hand lettering?
Free lettering worksheets
Download these worksheets and start practicing with simple instructions and tracing exercises.
Download now!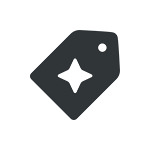 Creative Market