The importance of typography can't be understated. It's how you illustrate to your visitors the theme, style and intent of your website. It suggests traits and qualities that can impact others' perception of the site. Choosing the right font or fonts can help catapult a business into success or restrain it from seeing the popularity to which it aspires. Typography is definitely essential.
So, how do you go about picking a type that expresses what you want? Scripts are particularly popular because they come across as both elegant and accessible. They mimic handwriting. Of course, there are thousands of different styles of handwriting to choose from, so here are 10 script fonts from 2013 that are particularly expressive.
Ameglia Regular
Flowing, feminine and curvaceous, Ameglia Regular has a decidedly elegant look to it. The loops on the tops of tall letters like P, L, F and H combined with the swoops on J, G and Z are highly decorative and attractive. Though this is not the best script font for long passages of serious text, it is beautifully made for headlines, logos and accents.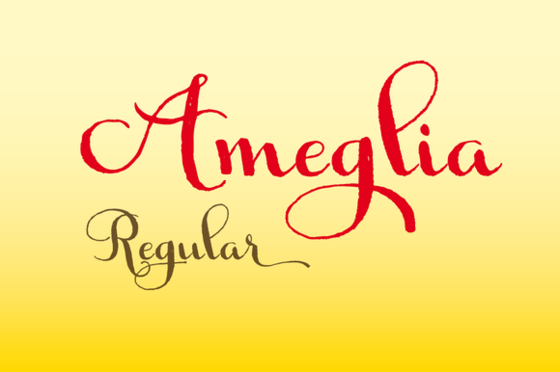 Homi Script
Another highly decorative font, Homi Script uses a tight cursive for the words and extra swirly loops on the capital letters for a pronounced effect. Though some handwritten scripts are casual, this one is formal and fanciful, ideal for wedding announcements, celebrations and invitations of every sort. It also has a graphic quality that suits artist websites and tattoo shops.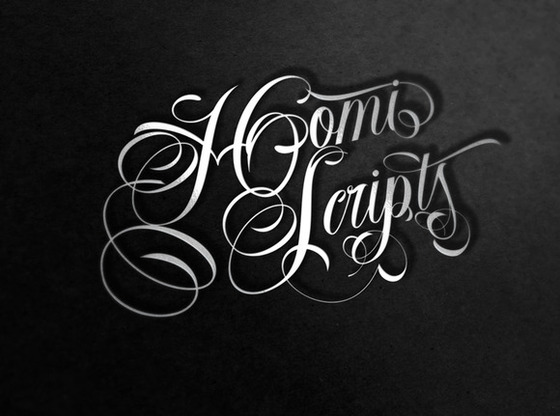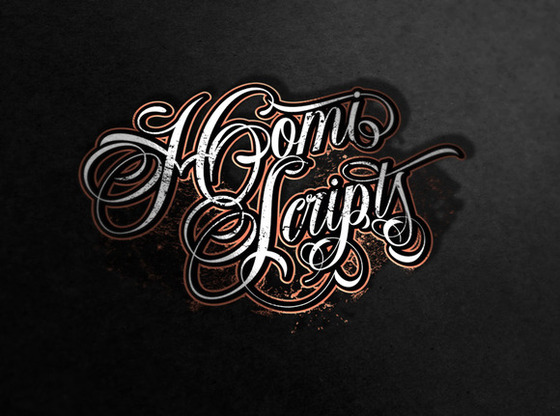 Rockinstead
Not all fonts are so ornamental, case in point: Rockinstead. This sketchy, casual and wild font is inspired by Ralph Steadman's work. It's meant to be stylistic and unique. There are several variations on each letter, making every post singular and exciting. Loud and eye-catching this type should be used sparingly and to make a strong statement.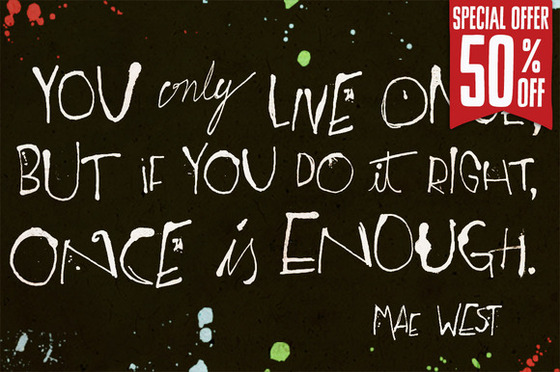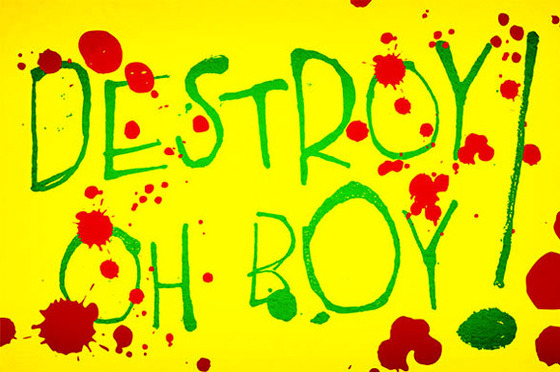 Mina Regular
Back to delicacy, the Mina Regular type is gentle, youthful and pretty. The broad kerning makes it easy to read despite having rather small lettering and flowing cursive. It gives the impression of being familiar and confessional, like a letter from a lover or best girl friend. Lovely but casual, it's the perfect choice for short, highlighted statements within text or for meaningful quotes.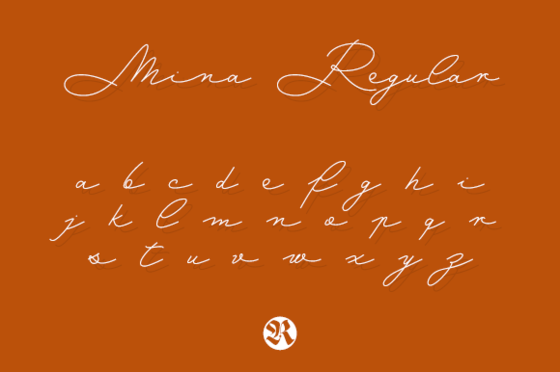 Tris
This tall, skinny, tight font is just as casual as Mina but has a more playful spirit. The alternates included with Tris are increasingly ornamental, in case you need an extra swoop, loop or swirl to enhance your missive.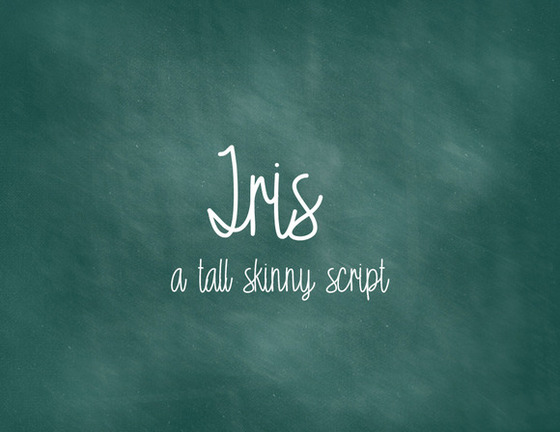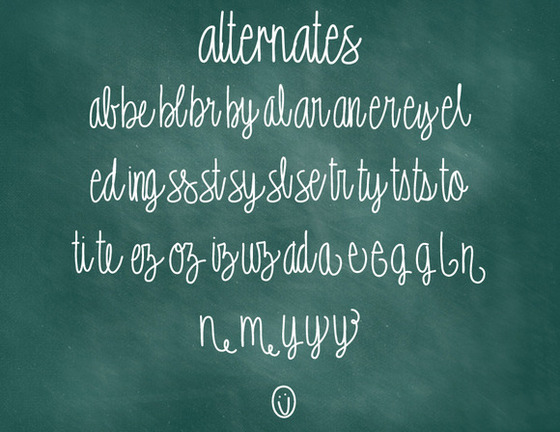 Ernst
Accessible, casual and rough, the Ernst script is decidedly more rugged than all the other recommendations. It eschews loops and frilly swirls for simple, straightforward text with plenty of personality in its irregular letters. A bit like a scribble, this is a more masculine and legible text that can be read as easily in large blocks of text as short ones.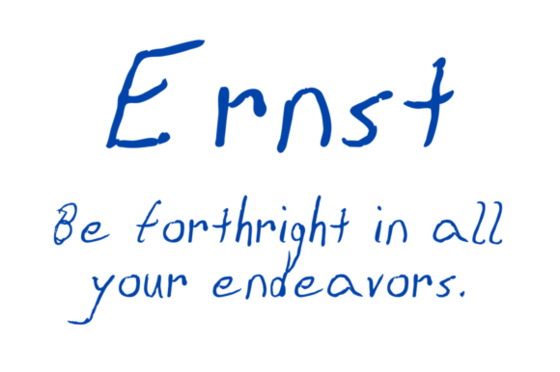 Old Man Eloquent Regular
Old fashion script has a very fascinating quality. It inspires trust and comfort, and it reminds people of the "good old days." Old Man Eloquent has this appeal, but in a very accessible and readable way. Founding Father John Adams was the inspiring influence for the look as well as the name for the collection. It has a journal-like quality, and makes an excellent choice for a personal blog.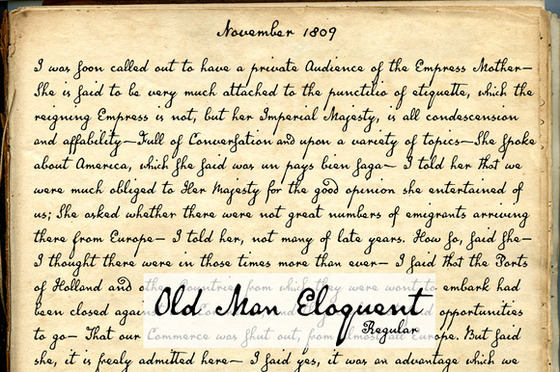 Marydale Regular
Not every script needs to be overly fancy or powerfully edgy. The Marydale Regular style is readable, appealing and fun. This is an excellent choice for nearly any task, from logos to headlines to main text. It's always important to balance an ornate script with something more grounded, and Marydale is grounded without being dull.
No. Seven
Best for posters, headlines, logos and other bold applications, the pop art, vintage feel of the brush script No. Seven is bold and enticing. It inspires energy and happiness, so it works well for a business with a call to action or interactive website.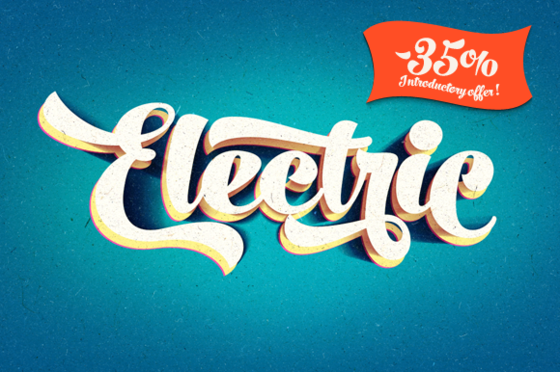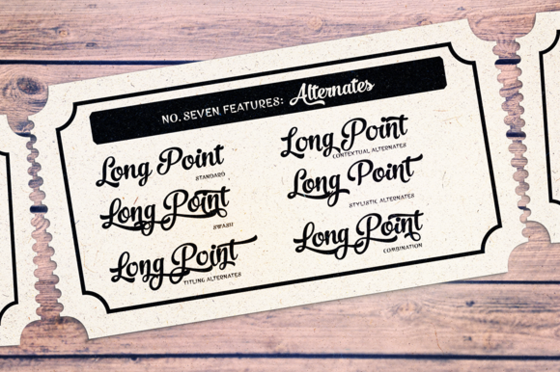 Antiquarian Scribe
This final font is special because it provokes specific imagery that is adventurous and dreamlike. Antiquarian Scribe imitates the script found on old maps, like the kind used to detail where hidden treasure stolen by pirates might be found. Delicate and swooping, it doesn't veer too far into decorative. It's legible and attractive for main text or shorter blocks of information, as well as place names or headlines.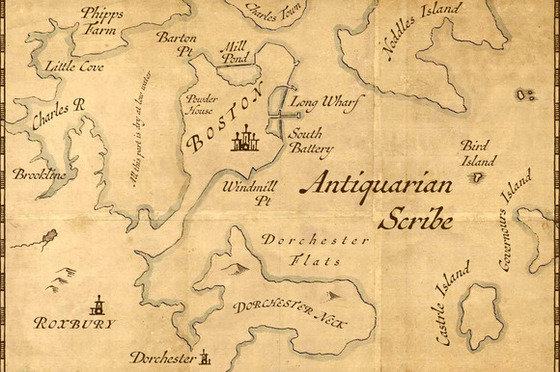 ++++++
Typography is arguably the most important part of any design decision, from logos to website style. Choosing an accessible, beautiful and appealing font ensures your users enjoy reading the information and develop the impression you intend.
Getting started with hand lettering?
Free lettering worksheets
Download these worksheets and start practicing with simple instructions and tracing exercises.
Download now!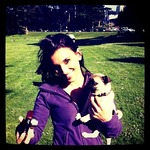 Maryam Taheri
I'm a recent graduate of the University of San Francisco with a degree in Biology and a passion for the creative arts. I love building websites, trying new things, and I have a passion for social media.
View More Posts