10 Tips for Driving Traffic to Your Website – Part 2
Everyone could use a little help driving some more traffic to their website. Whether you're a blogger, artist, graphic or web designer, business owner or entrepreneur, getting the word out about your site is key to building a larger audience and gaining customers and clients. While it may seem daunting to have to consider all of the factors that go into driving traffic to your site like SEO and social media, boosting traffic to your site is actually much simpler than you could imagine. We've compiled a list of ten tips in this two part series (view part 1 here), to help you drive traffic to your site in the simplest and easiest ways possible.
6. Offer Incentives: Contests, Promotions & Freebies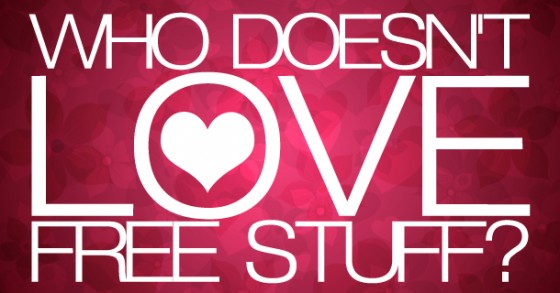 Every week at Creative Market we offer three new free goods because we love being able to offer something new, free, and high quality to our amazing community. Whenever someone lands on our site for the first time, a modal pops up that offers them a chance to sign up and download the latest free goods before they're gone. It's a great bonus for being part of the community, and a good call-to-action to get people to discover the other amazing products we offer on our site.
Offering an incentive is like the cherry on top of a sundae, it's that little extra something that makes people want to find out more and see what else you have to offer. You can offer anything from a discount on products or services, to free items, tutorials, or even a newsletter. Be creative, and try to think of something that's going to seduce people to check out the other content available on your site.
A neat trick is to offer an item for free if someone subscribes to your newsletter. That way your latest posts or news go into their inbox, they get something and so do you!
7. Write Guest Content for Popular Websites
I previously mentioned the benefits of building symbiotic relationships with influencers in certain industries, and providing guest content on popular blogs is a similar method of getting credible sources to link back to your site. If you start creating high quality, seductive content on popular blogs, you can drive traffic to your own site by including link-backs to articles on your site or to your home page. When someone clicks to see who the guest-post was written by, there can be a link to your home page.
Tips for Guest Posting:
Research the audience for each blog you're interested in guest posting on. What are the most popular articles on those blogs? Why are those articles popular? Once you've thought that through, pitch topics you think would be a good match for the guest blog.
Don't try to write about a topic you know nothing about. The writing probably won't be as good or interesting. Pick blogs to write for that genuinely interest you and have some sort of connection to your site.
Always make sure when you finally submit your post that it's well edited and ready to go. You don't want the blog to have to do any additional work to format or fix anything to get your post published.
8. Engage with Others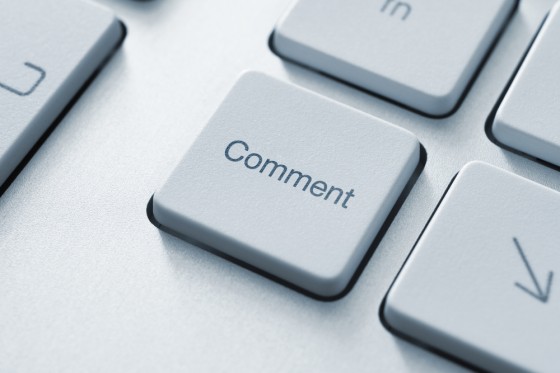 There are thousands of people looking for advice across the internet everyday and you might just have the answer they are looking for! In addition, when you comment on another person's blog that is highly trafficked, there is the possibility that people will end up finding your site as a result. Make sure that your comments are thoughtful and relate to the blog post and are not just promoting your own blog. The point is to offer up valuable information without looking too markety.
In addition, if you've recently written a blog post or you offer services in a certain area check out Q&A sites like Quora, and Yahoo Answers. Maybe someone is asking a question that you have the solution to or that you have an answer to. Provide them with some valuable insights, and don't just look like you're spamming them with a link to your website. It's okay to include links but make sure that you are actually giving them valuable links and answering their question. It doesn't take more than a few minutes a day to search around and see if you have the solution to someone's problem.
Tips for Fostering Engagement on Your Own Site:
Enable comments on your site so that people can help promote your content.
Incorporate forums on your site, as these can be helpful for SEO purposes and they are a great place to get conversations started to help you build a community.
Check out this article by Rand from MOZ on proper etiquette for commenting on other sites and blogs to help you create comments that are effective and SEO-friendly.
8. Measure and Test SEO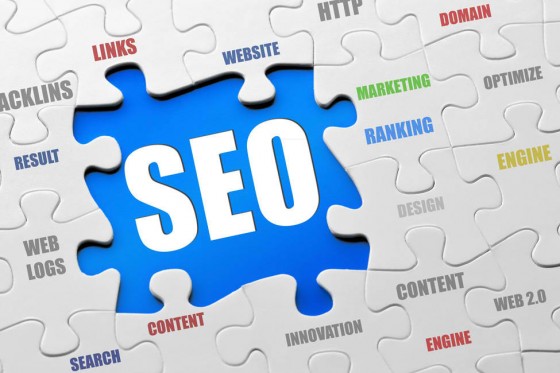 A key part of your SEO strategy should be the continuous testing and analysis of your efforts. You don't want to build out a site with certain header types, content, and design, without seeing if you're actually getting good ROI. It's important to try something on your site, test it and look at analytics to see if its working for you, and then change and make tweaks if necessary.
How to Measure and Test SEO
Use MOZ's On-Page Grader to make sure your site is correctly optimized for search terms and rank higher for the search terms that matter most. The On-Page grader can conduct weekly audits to help you stay on track with your optimization goals, and make sure that your effort has great ROI.
Check out MOZ's guide on recommended metrics to track, here you'll learn how direct navigation, referral traffic, search traffic, and conversation rate are all connected to your SEO strategy.
Use the Fresh Web Explorer to analyze the mentions of your brand, competitors, and keywords you're targeting. This will help you discover what content is getting the most mentions, so you can change and adapt your SEO strategy accordingly.
Look at the Bounce Rate on your homepage and other links: you may find that when people land on a certain page they aren't converting or looking at other areas of your site. This is an important metric because it shows that you need to change something on your site or create a larger call to action to get people to look around and use more of your site.
Check for Broken Links: When a link isn't working properly on your site, it can only hurt you. Make sure that every link directs where it's supposed to.
Whenever you make a change on your site, it's important to see what effect it has on your incoming visitors, bounce rate, and so many other factors. If a change negatively effects you, maybe its time to try something else. Try new things, test to see how they preform, and then go from there. Don't end up spinning your wheels.
Further Reading on Measuring and Testing SEO:
9. Make Sure Your Site Looks Great
You're going to have a high bounce rate on your site unless it looks aesthetically pleasing, is easy to use, and gives the viewer a positive overall experience. You want to optimize your landing page to convert people into frequent visitors, and one of the easiest and best ways to do that is simply through great design. If you want to drive more people to your site, simply make a site that looks exciting and interesting, while being functional at the same time.
Check out the website for Pulco – La vie a la Fresh: I love how this site has all of its important social links at the bottom of the page, and also features a gorgeous web layout that incorporates flat elements, bright colors, and crisp images. This site is a great example for creating a fun and engaging landing page.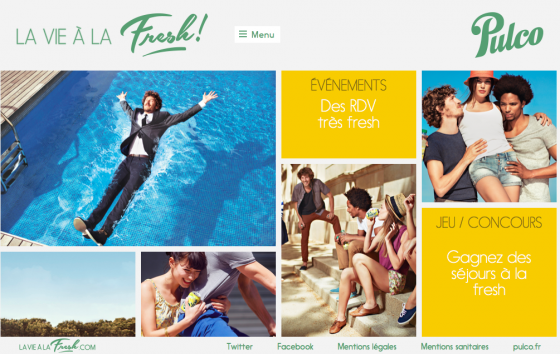 Check out Loop's website: I love that this site uses a single image for the landing page with a funny hook to get you to search deeper. Their site has all of the important links across the top of the page, and its very easy to navigate and nice to look at. You won't drive traffic to your site if it isn't nice to look at or easy to use.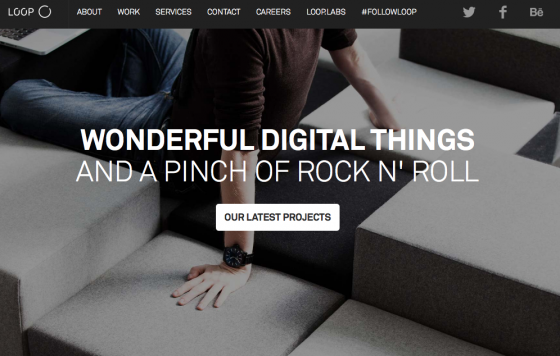 Want to make your site look great like those featured above? Check out Creative Market's amazing WordPress themes and website templates to make your site's design stand out. Here are a few of my favorites: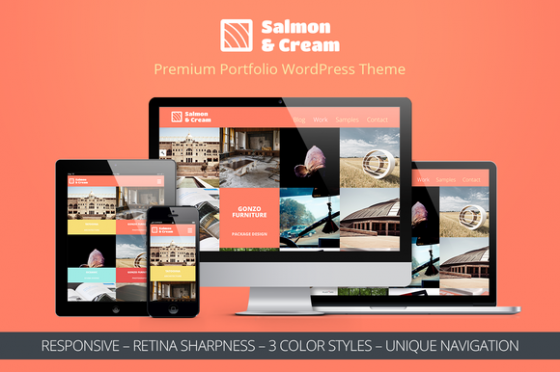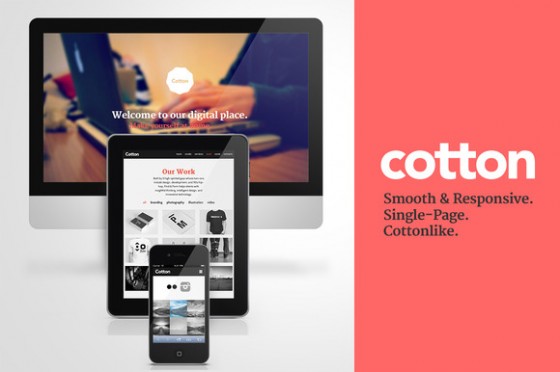 Check out this additional reading for more tips on creating a site packed with great design:
10. Always Remember, Content is King
When it comes down to it, content is king in the end. If you don't have interesting, engaging and viral content that is highly shareable you won't drive as much traffic as possible to your site. Content is really the thing that generates traffic. If you see a blog with a catchy title that you just can't resist clicking on it, that's an excellent job of content marketing. Someone sat down for a long time and crafted an amazing title that completely won you over and seduced you. If you can create good content, you can drive traffic to your site. And the more traffic that goes to your site and sees your awesome content, the more shares and link-backs you will get.
Check out Tech Crunch's most shared post of 2013:
10 Reasons Why 2013 Will Be the Year You Quit Your Job: This post received over 48k shares across the internet in 2013, and it's not hard to see why. The title features a # in front of the post so you know that it's not going to be too lengthy and overwhelming, the topic is highly relevant to most people, and the title features the current year making it relevant to present times. When you actually dig into the content of the post, it's in a list format that combines SEO keywords and nice images to create a balanced and clean post.
Try creating a post with a similar format, use a #, "How To", or some other catchy phrase and then actually make the content count.
Want to learn more about the importance of content in driving traffic? Check out these articles:
The Final Word: There isn't just one component to driving traffic to your site, it's the combination of a variety of factors that will get people interested in what you're doing. The first thing you need to do is create a website that looks great and is easy to use, jam-packed with shareable content. From there you just optimize, make tweaks and changes, check your site's performance, and continue to update and change with the changing times.
To help you get started, the fine folks at MOZ are offering Creative Market members the opportunity to try MOZ free for 60 days. Click through the image below or the link provided to start managing your SEO and online marketing with the premium tools at MOZ.

Getting started with hand lettering?
Free lettering worksheets
Download these worksheets and start practicing with simple instructions and tracing exercises.
Download now!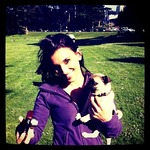 Maryam Taheri
I'm a recent graduate of the University of San Francisco with a degree in Biology and a passion for the creative arts. I love building websites, trying new things, and I have a passion for social media.
View More Posts