15 Pitch Deck Templates for Startups That Mean Business
There's little denying the impact your pitch deck can have on your startup's success. These presentation templates will help you share your story with flair and professionalism. There a number of options to suit the mood, message, and personality of your business — whether you are seeking new investors or clients.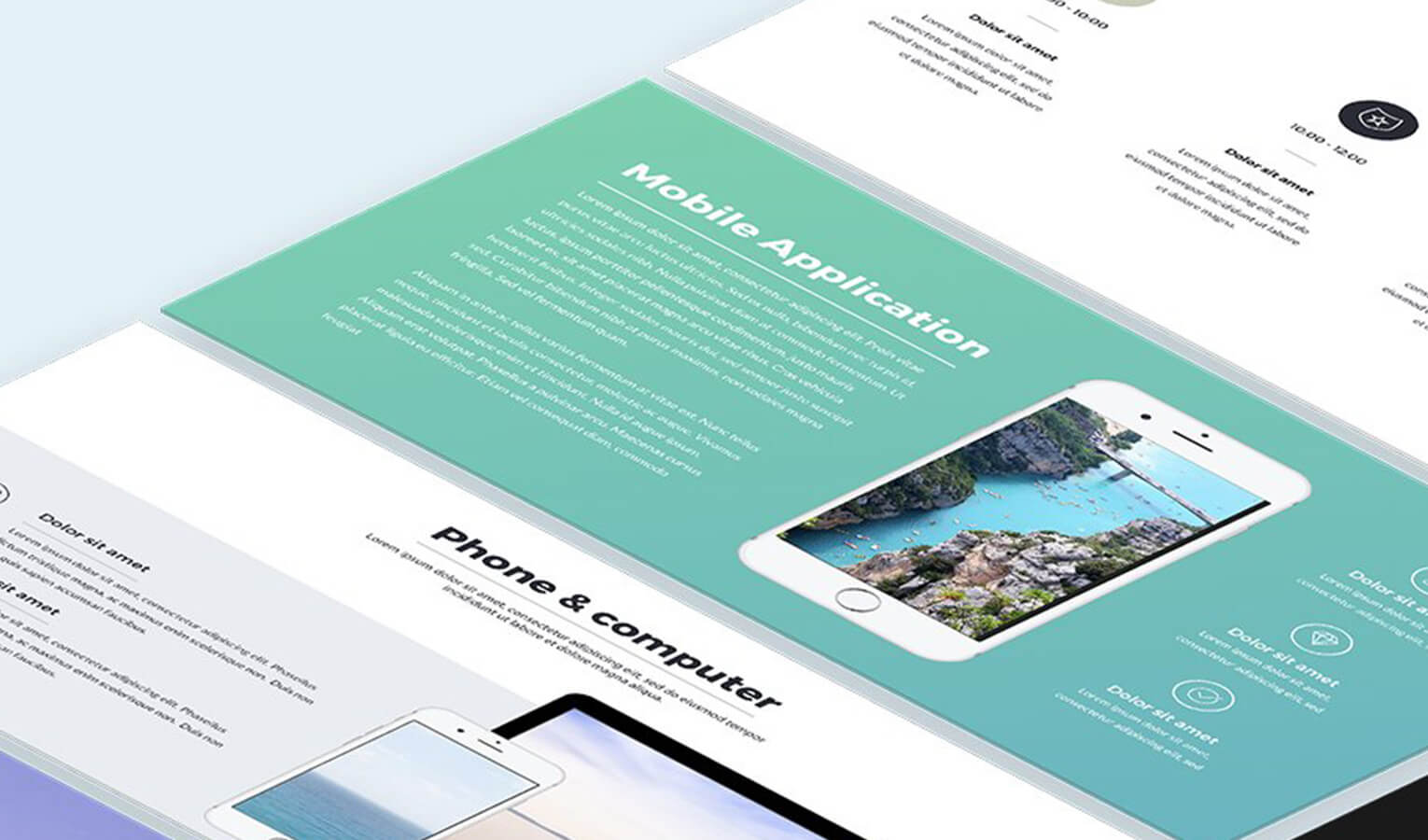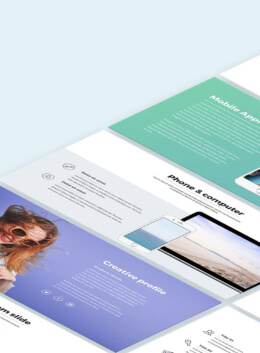 There's little denying the impact your pitch deck can have on your startup's success. These presentation templates will help you share your story with flair and professionalism. There a number of options to suit the mood, message, and personality of your business — whether you are seeking new investors or clients.
ENO Keynote Template
Uncle Ottoson created a clean, bold Keynote template for startups. The potential for customization of the product is vast, with 450 icons and more than 100 creative slides. There are options for maps and data, making this a strong choice for businesses that rely on the visualization of their numbers.
BLOCKCHAIN Powerpoint Template
ShapeSlide has tailored its design for blockchain entrepreneurs. Their PowerPoint template for startups in the cryptocurrency or blockchain space has multiple options for colorful layouts. They are easy to customize through editable charts, infographics, and extensive photo galleries.
StartUP PowerPoint Template
Site2Max has made an easy-to-use template that allows for quick adjustment to objects, so you can update your presentation on a short deadline. The template includes a demo video and the choice of 21 unique content slides.
Clean Six Presentation
Fitra Noor's deck is compatible with Powerpoint and Google Slides. There are 20 unique slides with a layout that offers various picture and text combinations. It is an excellent choice for the novice presentation designer who wants to focus on developing the best pitch for their business.
FIRMA Minimal Powerpoint Template
Selection is key for users of Adrian Dragne's minimal PowerPoint template. Startup entrepreneurs can put together a presentation in minutes, choosing from more than 500 icons and 280 slides. There's also animated content to maximize the look and feel of your presentation.
Startup Pitch Deck Google Slides
Giant Design has made it its mission for you to have a Google Slides presentation ready to go, with a minimum of fuss. It offers more than 30 unique creative slides, widescreen sizes, icons, animated slides, and free updates.
Business Plan PowerPoint Template
White Graphic has a PowerPoint template designed for startups working in virtually any industry. You can edit every element and use the drag-and-drop feature to place images. It comes with gallery images, slides for infographics and data, as well as a world map.
The Start-up Pitch Template
Marissen wants to make it easy for you to pitch your business. This Keynote template is modeled after pitch decks of successful startups like Uber. Instead of simply handing you the design tools, this product goes one step further walks you through the pitch deck creation process.
Business Plan Minimal Keynote
Template Forest has a stylized, refined Keynote product for startups who want a contemporary, professional look. There are more than 3000 Vector icons and more than 63 creative slides. You can resize and edit all of the graphics to get the right layout for your particular business.
VADENA – Colour Powerpoint Templates
Neature Visual has a bright and colorful Powerpoint template, perfect for startups who want to demonstrate style and creativity. This is particularly designed for businesses that rely on visual storytelling, through strong images and bold palettes. The template has 36 slides with editable colors, shapes, and styles.
Marketing Plan PowerPoint Template
Slide One has created a Powerpoint template for startups and established businesses alike, with 2,300 slides (230 editable slides). There is a choice between two aspect ratios: 4:3 or 16:9, so you can customize by presentation device. You have access to more than 6,500 icons. The options allow you to make a pitch deck that is truly your own.
Business Plan – PowerPoint Template
Premast developed its Powerpoint template from resources about business plans. It is therefore made for startup entrepreneurs who seek funding and want a sleek, professional look. It features a distraction-free, light and dark background with more than 100 slides. You can try a free demo of this template on Premast's website, linked to from its Creative Market store.
Pitchdeck Presentation Keynote
Egotype created a textured design for its pitch deck, appropriate for creative entrepreneurs or out-of-the-box, modern startups. There are 27 custom slides and 27 unique layouts. You can edit with unlimited color options, as well as text and paragraph styles. The image placeholders facilitate integrating your own photos into the presentation.
Business Strategy PowerPoint
Creative Slides developed its pitch deck based on different concepts of business strategy. Included are six pre-made color themes, 60 unique slides and an editable world map. It includes a number of standard business model diagrams for you to use, such as the Five Forces Model, S.W.O.T. analysis and S.O.A.R. analysis.
Creative Pitch Deck Startup Template
Compatible with Powerpoint and Keynote, D. Science's pitch deck is geared toward the modern startup. There are more than 30 designed slides, as well as more than 100 stock photos included with the product. The template comes with mockups that you can easily edit to fit your own business or presentation style. That includes social media icons, as well as editable Instagram story and Snapchat mockups.
No matter your proficiency with Keynote, Powerpoint or Google Slides, there's a creative designer who can help you maximize the impact of your presentation. These pitch decks make it possible for you to put forward the right messaging for the next stage of your business growth.
---
Products Seen In This Post: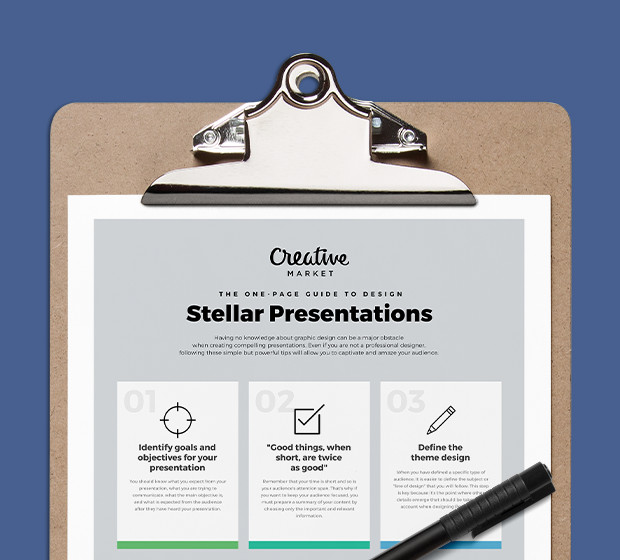 Here's the free guide you need
Make your next presentation your best presentation.
Grab this one pager with a summary of key tips to create a powerful presentation from scratch.
Download now!
Laura Busche
Brand strategist. Creating design tools to empower creative entrepreneurs. Author of the Lean Branding book. MA in Design Management from the Savannah College of Art and Design (SCAD).
View More Posts