20 Designers & Creatives to Follow on Snapchat Right Now
Love it or hate it, Snapchat is now used by over 100 million people every day. The company estimates that Snapchatters watch over 10 billion videos per day, making it a fascinating space for brands trying to reach the 8 to 34-year-old demographic group. Is that you? Are you interested in presenting your work in front of Generations Y and Z? Not only can Snapchat make that possible, but you might also find that following brilliant creatives in their real-time, day-to-day activities might also prove an incredibly fresh source of inspiration. Ready for this? We've created a list of 20 designers and creatives to follow on Snapchat right now.
Pro tip: If you open this article from your phone, just click through each of the usernames below and you'll be able to add them directly in the app.
1. Sean McCabe
Hand lettering artist, type designer, podcaster, and he keeps adding items to this list. Sean is a definite must-follow for designers wanting to pursue an entrepreneurial path.
Username: @seanwestv
2. Jessica Walsh
Renowned designer Jessica Walsh is a founding partner at creative agency Sagmeister & Walsh. She walks you through the life of an art director, illustrator, and graphic designer.
Username: @jessicavwalsh
3. Ian Barnard
Ian Barnard is the talented designer behind Vintage Design Co. here at Creative Market.
Username: @ianbarnard1
4. Dustin Lee
Dustin is also a Creative Market shop owner, and uses Snapchat to feature quick sneak peeks of his life and process.
Username: @heydustinlee
5. Velvet Spectrum
Velvet Spectrum is the creative alias of Australian designer Luke Choice.
Username: @velvetspectrum
6. Timothy Goodman
Timothy is a NYC-based designer & illustrator. He uses Snapchat to share his love of New York, type, books, personal projects, and writing.
Username: @timothyogoodman
7. Dschwen LLC
This creative studio shares behind the scenes moments of everyday work.
Username: @dschwenllc
8. Oh Joy
Joy Cho is well known for her success with product design and inspiring DIY blog. Add her on Snapchat to follow her journey as companies like Target bring her ideas to life.
Username: @ohjoy
9. Zachary Smith
Looking for hand lettering inspiration on Snapchat? Zachery shares that and much more.
Username: @zacharysmithh
10. Decalex
Focused on charming calligraphy, Decalex can also offer some much-needed inspiration when you're creating a typography-based project.
Username: @decalex
11. Bloguettes
These blogging experts offer invaluable tips and an inside look into their popular branding and design workshops.
Username: @bloguettes
12. Made by Source
Why would you not want to follow the team behind popular plugins like Fontea and Subtle Patterns?
Username: @madebysource
13. Los Angeles County Museum of Art
Perhaps one of the first museums to join and use Snapchat, the LA County Museum of Art shares what happens during events related to arts and culture — with a much-appreciated touch of humor.
Username: @lacma
14. Erik Marinovich
Type inspiration at its best. Erik is a San Francisco-based lettering artist who invites us to join him on design conferences and everyday creative life.
Username: @erikmarinovich
15. Grace Bonney
Grace Bonney is the designer behind the popular site Design Sponge. Grace takes a more personal approach to Snapchat, but still manages to inspire our work with sneap peeks of her books, writing, and design process.
Username: @Designsponge
16. Matt Vergotis
Matt works on branding, typography, and illustration projects. He uses Snapchat to take you behind the scenes of his creative process.
Username: @mattvergotis
17. Little Bits
Little Bits is all about physical inventions using electronics. Their Snapchat account is meant to inspire makers as they come up with new ideas.
Username: @littlebitshq
18. Aaron Torrez
Aaron is more focused on audiovisuals and motion design. His line illustrations and quick animations are truly inspiring.
Username: @by_torrez
19. Ogilvy
Ogilvy & Mather is responsible for how some of the world's largest brands look. Follow them on Snapchat to get a taste of what it's like to design campaigns for hundreds of thousands of viewers.
Username: @ogilvy
20. Hunter Harrison
Hunter is the co-founder of Ghost Codes, a discovery app for Snapchat. His background is in stop motion and short video production for brands, which perfectly explains his interest in this platform.
Username: @hunrharrison
---
Products Seen In This Post: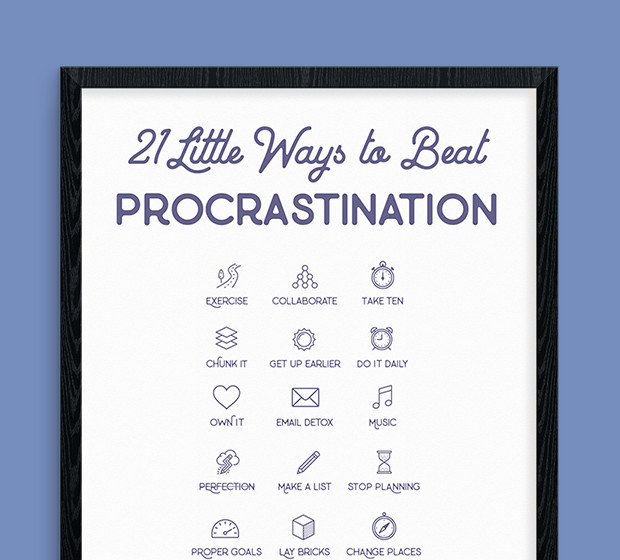 Beat procrastination with these 21 reminders
Get your free printable
Tired of putting off goals and projects? Kiss procrastination goodbye with these smart tactics. Download and print this sheet to stay on top of your productivity game.
Download it now!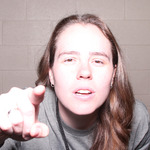 Lesley Yarbrough
Tinkerer. Maker of quirky fonts with a sprouty disposition.
View More Posts