20 Pinterest Boards (and 5 Users) All Design Lovers Should Follow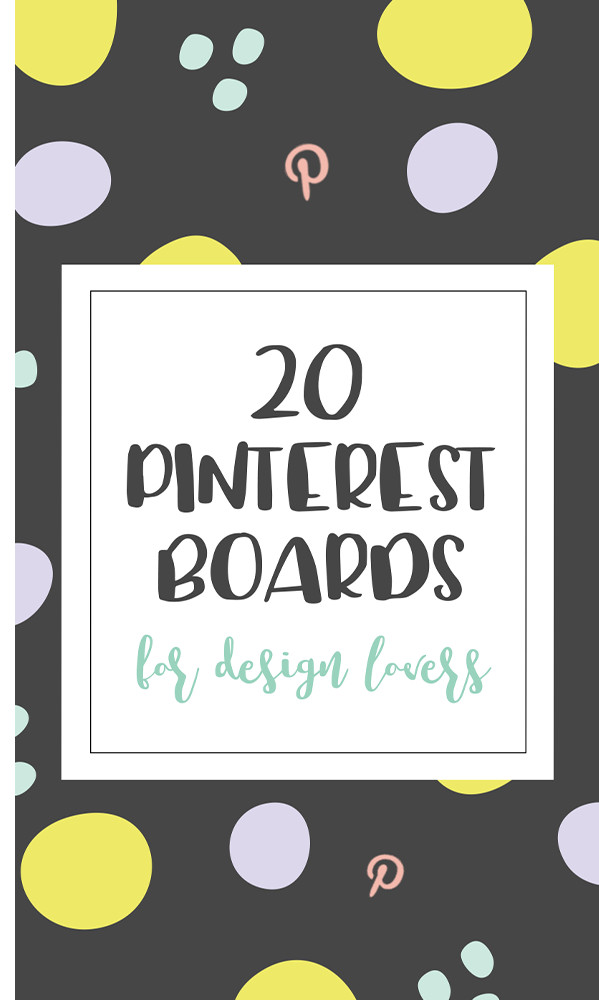 Pinterest is easily the biggest wellspring of design inspiration on the internet. So big, in fact, it can be overwhelming: with virtually infinite users and boards to follow, how do you know where to start? That's why we're giving you a rough guide to the 20 boards (and 5 users) that are essentially one-stop shops for their respective fields of design. And I've tried to cover as wide a variety of graphic design subtypes as possible, so no matter what type of graphics you work with, there's something here for you.
Boards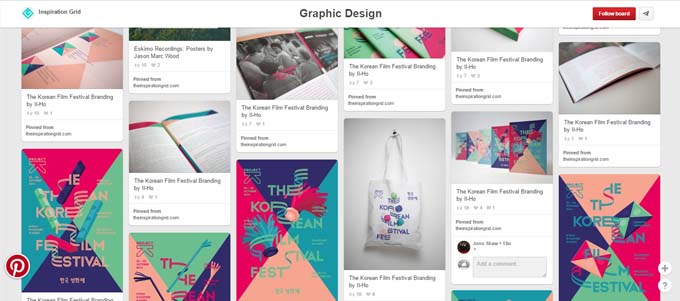 One of the best all-around design boards. It's not the biggest – although it's up there – but it makes up for it with excellent content, well-organized. Pins from the same projects are grouped together, as well as designs with similar themes, so there's a natural flow between projects and styles that pulls your eye through the gallery.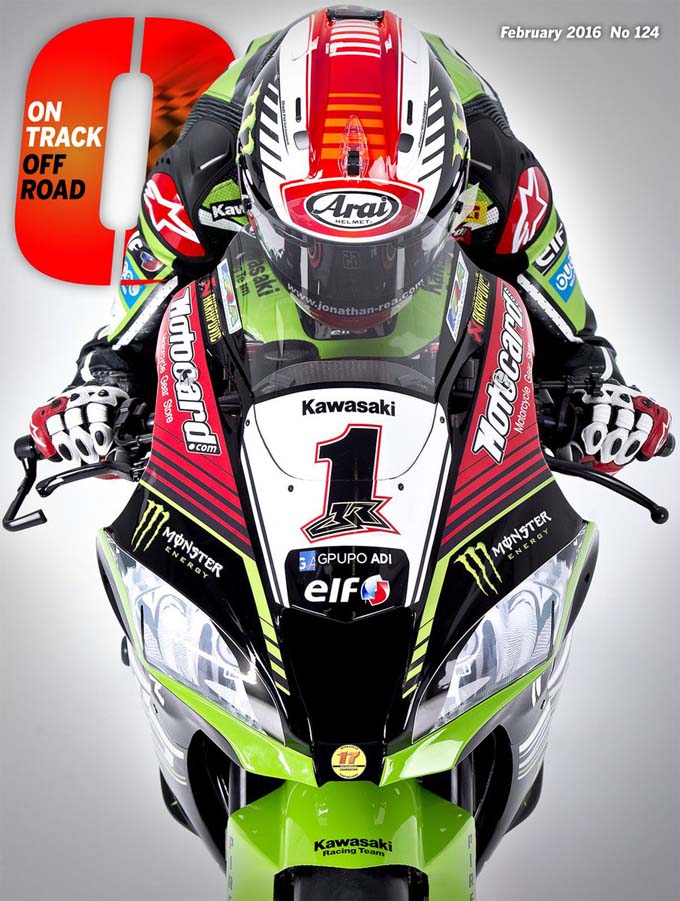 A staggering 17,600 pins of designs in every style and from every time period conceivable. Need I say more?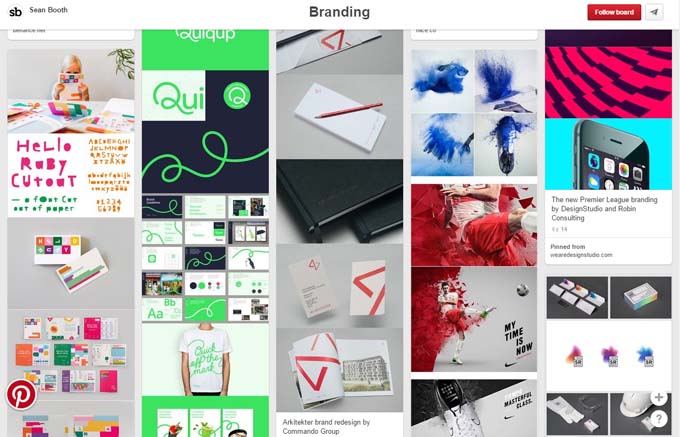 Filled with bold colors and perfectly-placed logos, if you're looking for examples of brand consistency across multiple forms of media, here's over 200 stunning examples.
Branding is such a huge part of what we deal in here at CreativeMarket, we couldn't choose just one board on it to feature. And besides, Booth and Cook's boards are a study in opposites: where Booth favors the loud, explosive and colorful, Cook's pins are subtle, understated, and minimal. Both approaches to design are equally deserving of your follow.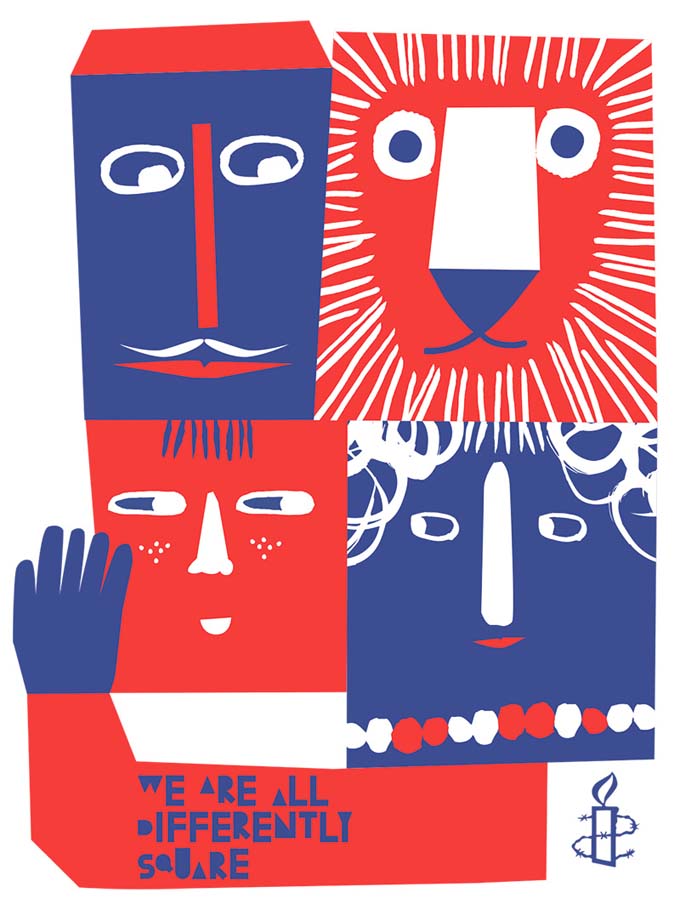 By Amnesty International Finland
All Arakawa's boards are worth checking out, but this one needs to be highlighted. One of the largest collections of themed art I've ever seen, it'll provide plenty of ideas for those of us wondering just what's possible with a limited color pallet.
With 700 pins of logos from the ultra-minimal to the Victorian ornate, you're sure to find a concept that'll inspire you.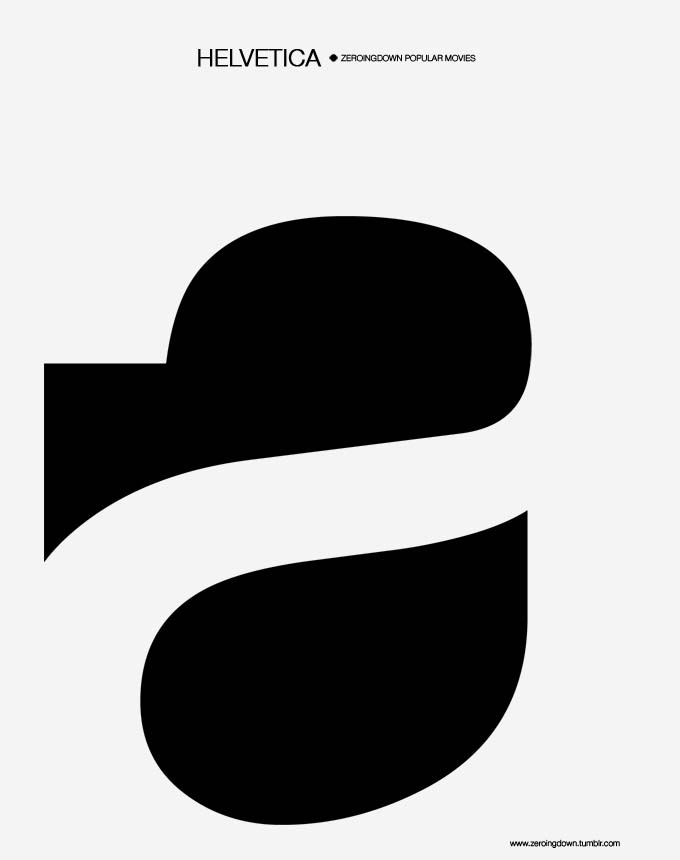 For those of you with even a passing interest in the form and layout of words, the online typography magazine's board is a must-follow.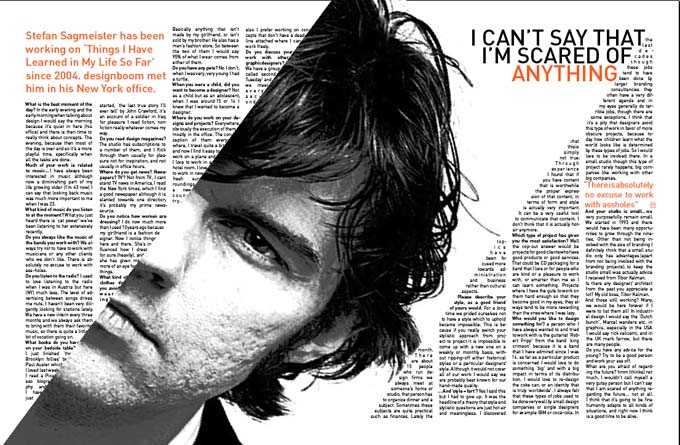 It's rare that you find Pinterest boards—or inspiration in general—dedicated specifically to the ways we align words and images. …Which is odd, since that's what most of graphic design is, when you think about it. But here's one, filled with unorthodox and fourth-wall-breaking layouts from print media the world over.
By Josh Stokes.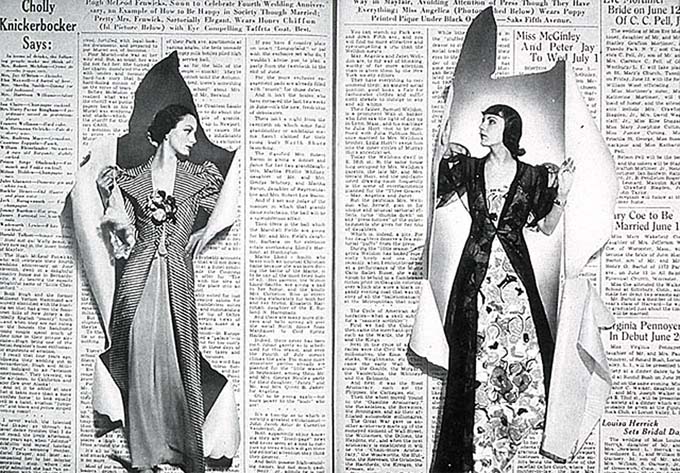 By Alexy Brodovitch
1,600 more pins of print design. Need I say more? If you're looking to lay out a page of body text and images, this is one of the first places you should look for examples of how it's done right.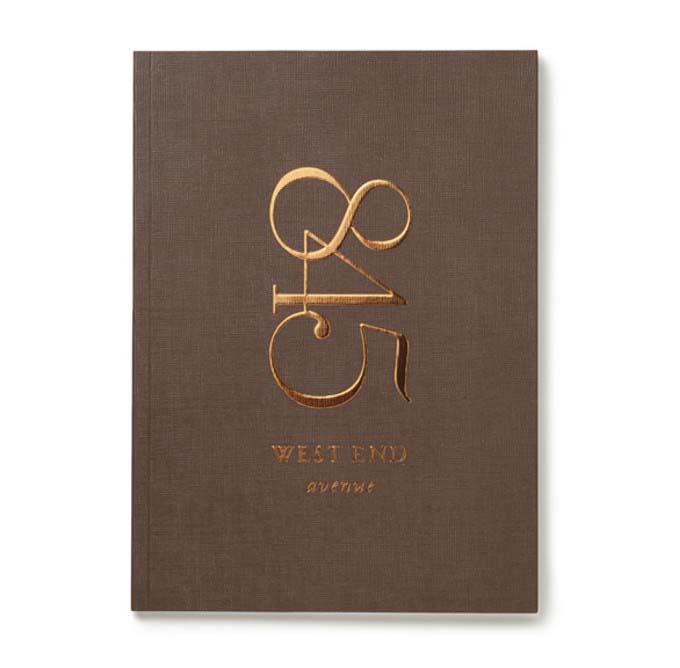 Pagà focuses on the best of unusual types of printing, like raised (and lowered) type, as well as packaging designs that excel at using their specific media. A must-see for anyone interested in getting their work on paper, whether it's a business card, cereal box, or shopping bag.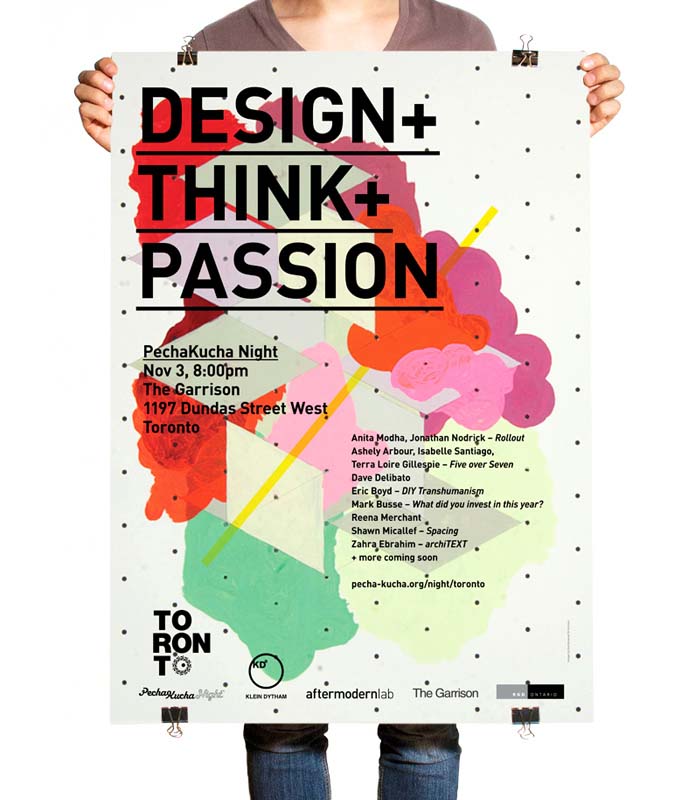 A thousand-pin tribute to one of the more overlooked forms of design, featuring event posters, concept movie posters, and art prints. Tip: Google Image Search the results on "large" to find some great printable wall art for your own home.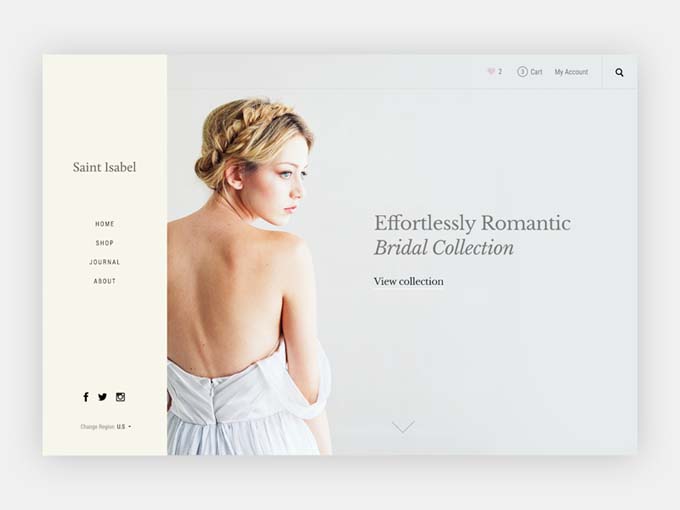 An open board where everyone interested in web design can share inspiration. …Which is how it's amassed over 6,000 pins of the best examples of it.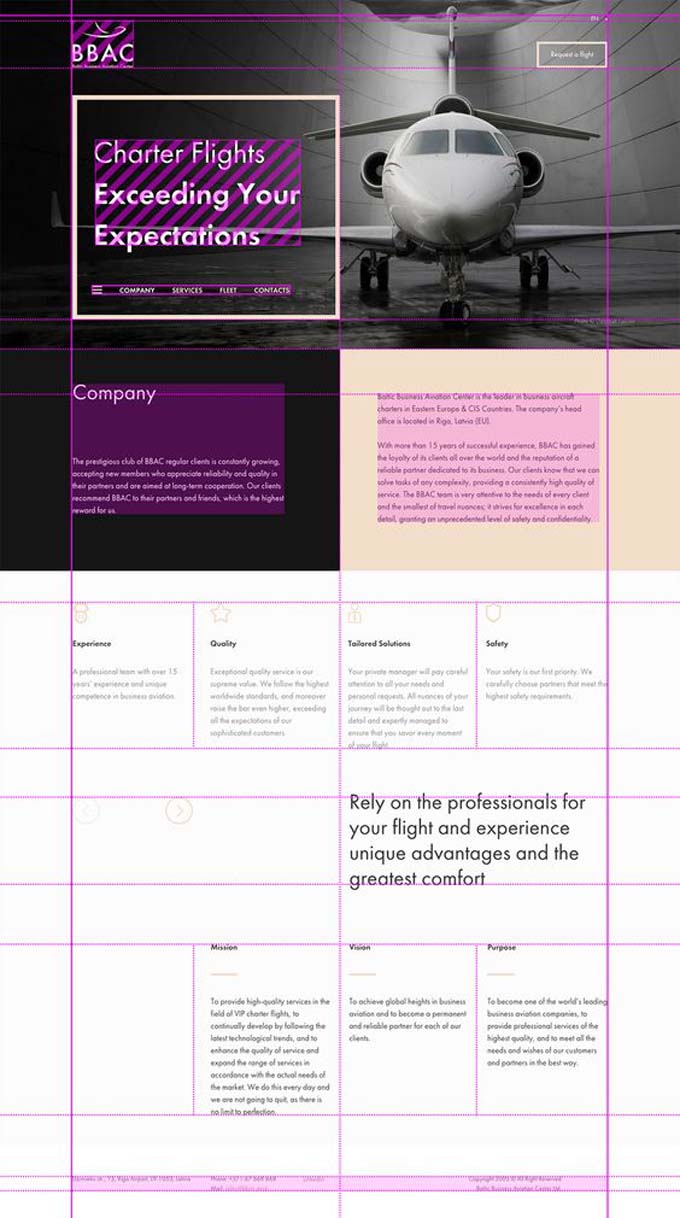 The most uniquely (and specifically) themed board here, this is a collection of 600 website screenshots with grids drawn across them to give a better sense of the balance and proportion of their elements. The results are surprisingly illuminating, revealing hidden alignments and contrasts you never would've noticed.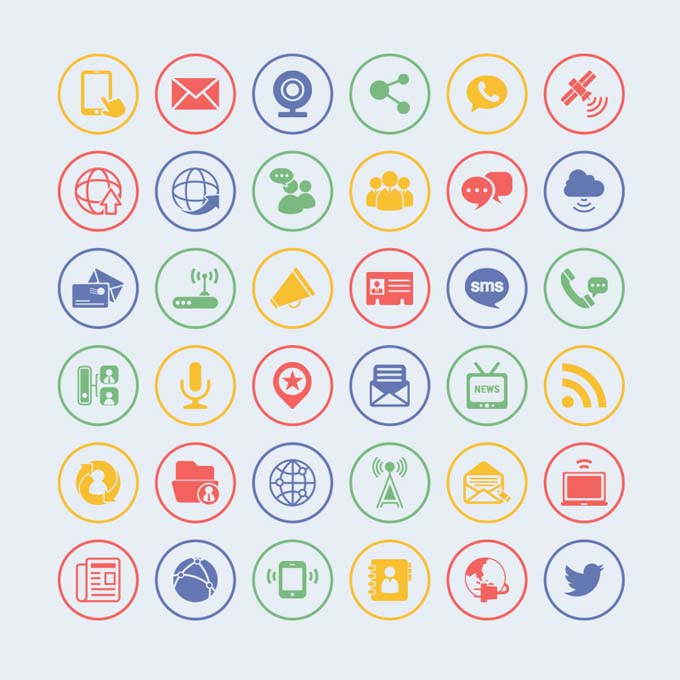 Icons. Loads and loads of icons. More icons than you ever thought it was possible to collect in one place. And they're all free, as vectors, on the main site.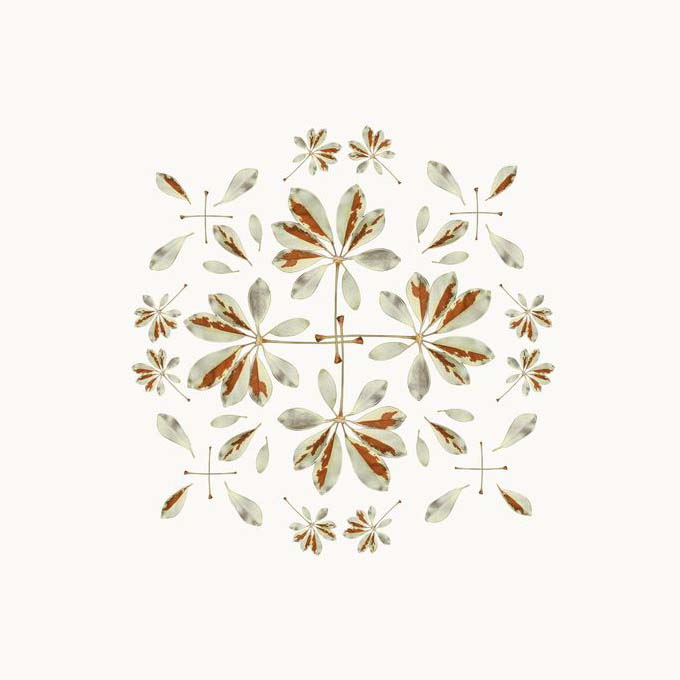 We all use them from time to time, and while we're not advocating you swipe one of these for your own work, if you need an idea for your own, you can find it here.
At first I was hesitant to recommend this board, with its niche subject and scant 240 pins, but looking through it, I realized this collection is one of the finest lessons in composition, minimalism, and even optical illusion I'd seen in a long time. If you want to learn what's possible with just two colors so you can better make use of all the rest, follow this board.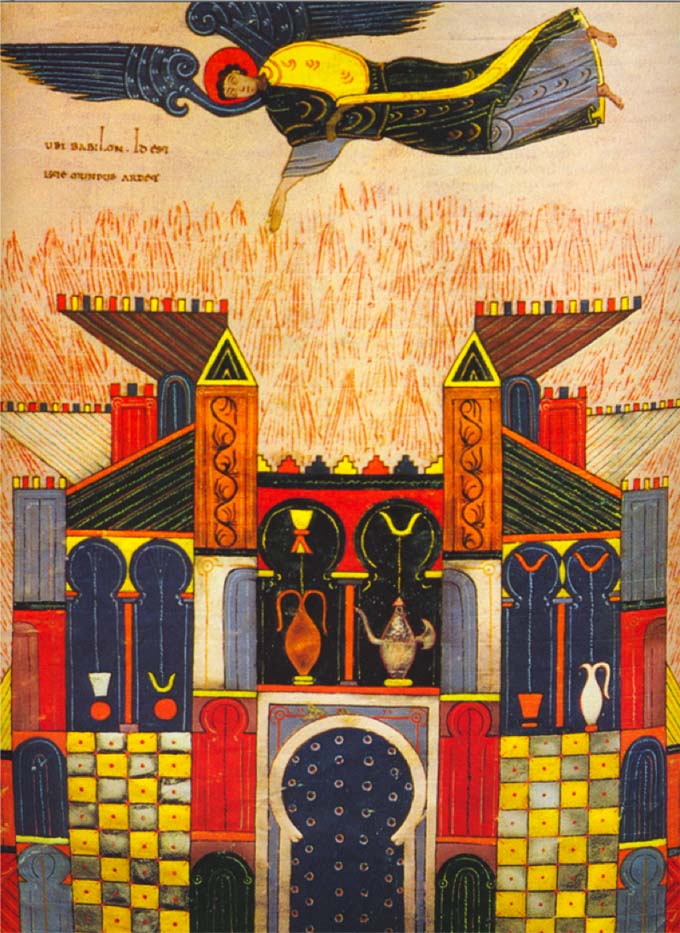 Every graphic designer should know something about art history. (Plus, if you steal design ideas from the classics and call it a homage, people will think you're a genius.) But for those of you who don't have time to take the class, there's Endless Form's Pinterest board, with a smattering of pieces from Ancient Egypt up to the Renaissance leading into 20th century art.
Although there are other Pinterest boards that offer tutorials covering the subject of drawing more thoroughly, and that will teach you more strokes, hatches, form, etc., none are quite as visually striking as Trang's. Plenty of boards can teach you how to draw, but Trang's, with its mixture of tutorials and inspiration from across the spectrum of traditional and digital arts, will show you why you should.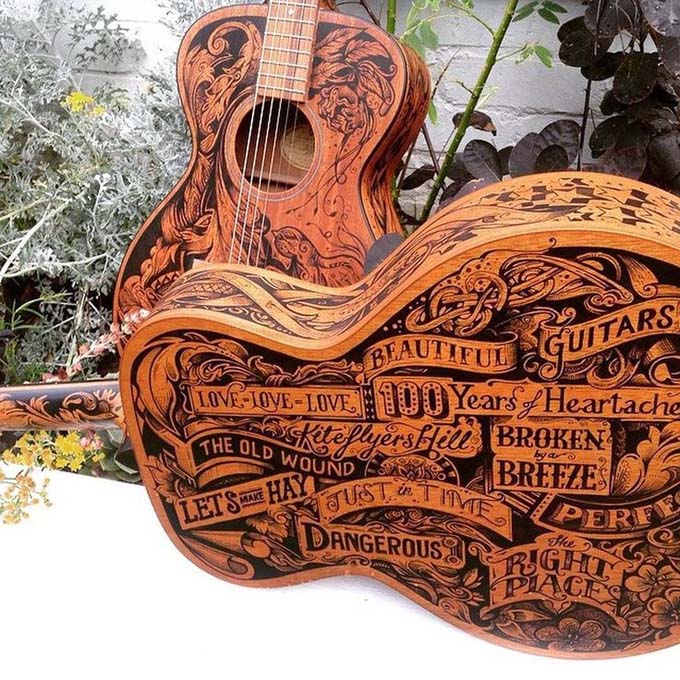 By Vic Lee
One of the finest collections of words in ink on Pinterest, Daniel Nelson's collection is a visual encyclopedia of the various ways to hand-draw type.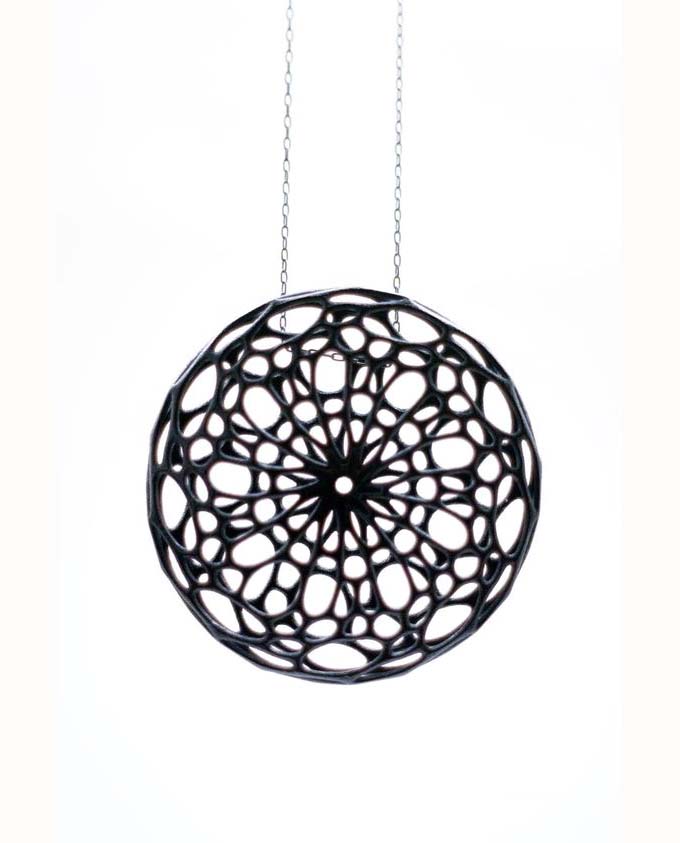 It was hard picking just one 3d Printing board, but this 26-pinner collaboration (which you're free to join, if you message Matthjis), with 1,700 pins of the best in 3d printed designs, won out in the end.
Getting started with hand lettering?
Free lettering worksheets
Download these worksheets and start practicing with simple instructions and tracing exercises.
Download now!
Users
Some users are such diligent collectors that no one board stands out. That's why we had to give honorable mentions to a few designers whose entire collections are worth following.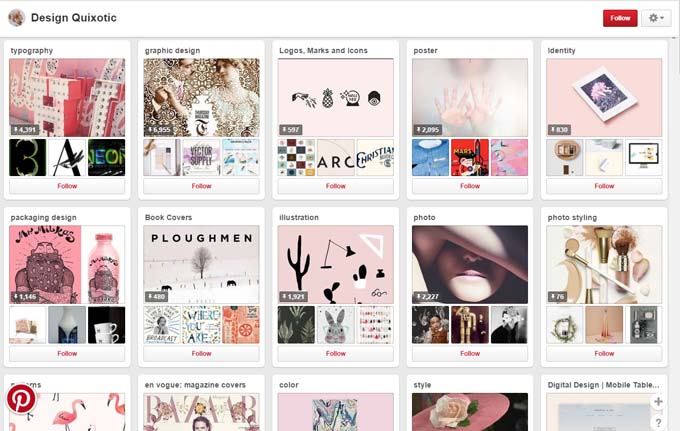 A Shorty Award finalist for Best Pinner, designer Thea Kennedy's 35-thousand-pin-strong collection of design inspiration has earned her almost two million followers. It's easy to see why: she has a definite eye for color coordination and striking designs.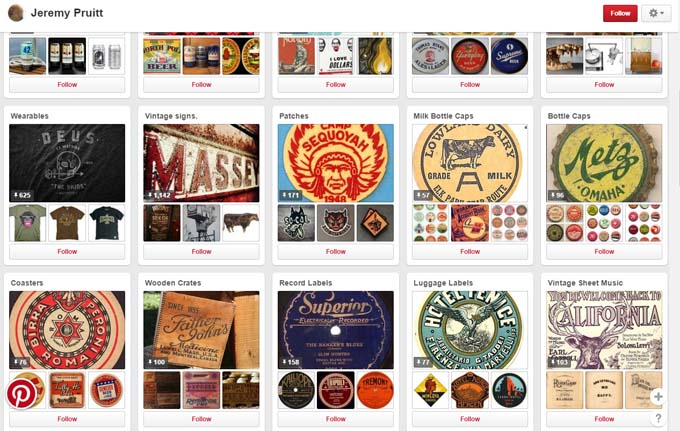 Looking for anything retro? Jeremy's your man. The Coloradan artist and designer has an unmatchable collection of early-mid 20th century design, neatly organized into specific categories that make it easy to find the perfect piece of inspiration for any vintage design you're working on.
A smattering of everything under the sun, Downunder's Pinterest is perfect for when you don't quite know what you're looking for, but you know you want it to be colorful. Of special note is her "Colour Palettes, Design & Inspiration" board, which she's meticulously organized by hue. But the sheer number of pins on all her boards meant that I couldn't limit myself to that one.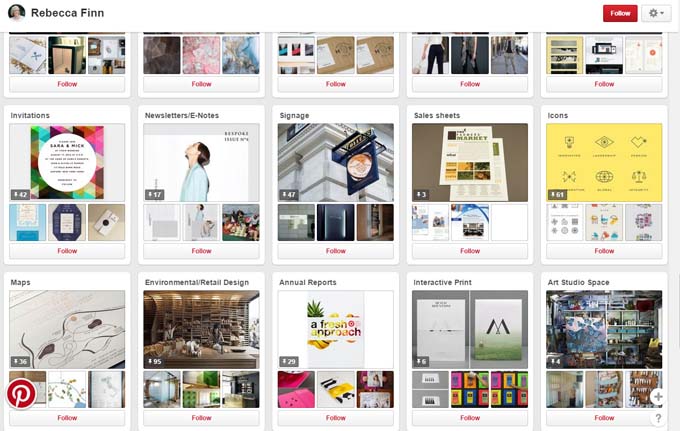 Rebecca's tens of boards cover virtually the entire spectrum of graphic design, from print to web to color pallets and layouts to even workspaces. No single board stands out, they work together to create a visual guide to all things graphic.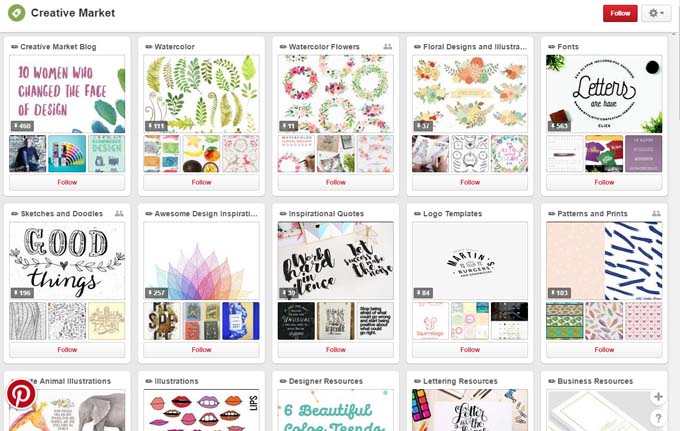 Of course.
Since we had to cover so many fields in so few slots, I know I left a lot out. So you must have plenty of your own suggestions. Let me know in the comments!
---
Products Seen In This Post:
Getting started with hand lettering?
Free lettering worksheets
Download these worksheets and start practicing with simple instructions and tracing exercises.
Download now!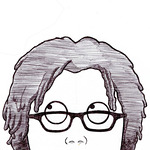 C.S. Jones
C.S. Jones is a freelance writer, artist, and photographer.\r\n\r\nIn the past, he co-founded an art gallery and worked at a product photography studio. These days, he does photo tutorials (and gigs), online copy, and content marketing for a living. He also writes about webcomics at Webcomicry.com…
View More Posts