5 Flat Design Infographics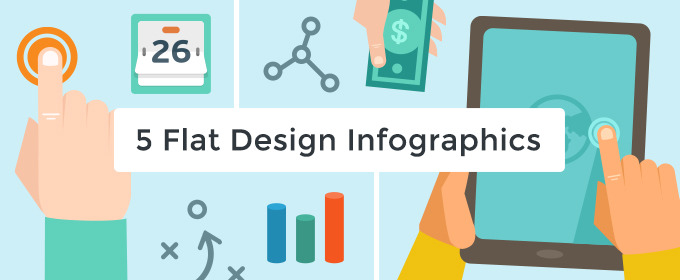 The year 2013 has marked a dramatic shift in the design trends that will shape technology in the coming years. The always trendy Apple iPhone, along with the Windows Phone and numerous other electronic devices, have made flat design one of fasting growing styles in the tech world. The following infographics provide some of the benefits of flat design, as well as provide a look at some of the industry leaders taking advantage of this rapidly growing trend.
Infographics on Flat Design
Flat Design Facts
This infographic discusses flat style and its increasing prominence both on the internet, and on electronic devices. It also explains how the trend is becoming increasingly popular, and is not likely to disappear anytime soon. Flat design is desirable, because it is easy to look at and understand, and has a clean, modern appearance.
Web Design Trends 2013
This infographic discusses the biggest tech design trends in 2013, including flat design of course. Microsoft has largely paved the way for the flat design style with their "Metro" themed flat design, both on the PC operating system Windows 8, their gaming console Xbox 360, and of course their increasingly popular Windows 8 Phone.
Flat Design Trend/ Flat Design UI
This infographic answers the question: What is flat design? In addition, it talks about what makes flat design so appealing, and the reasons people have fallen in love with this design style.
iOS 6 vs iOS 7
This
infographic
drives home the differences that Apple made between iOS 6 and iOS 7. The side by side comparison of the skeuomorphic iOS 6 icons and the flat iOS 7 icons really drives home the distinct differences between the two styles. More importantly, it provides a sense of exactly the types of elements that define the increasingly popular flat design style.
Apple unveils iOS 7 design
This
infographic
shows again how Apple has dramatically changed their design in favor the flat style. It touts the benefits of flat design. In the case of Apple's iOS 7, these benefits include: great consistency among icons, refined typography, more vibrant colors, a greater sense of depth, and other app-specific improvements.
Infographic Resources
Do you love the infographics we featured above? Ready to create your own? Here are some incredible flat resources to help you create some awesome infographics and more!
Flat Icon Set
Flat Device Elements
Round Flat Icons
Flat Design Elements
Free lettering worksheets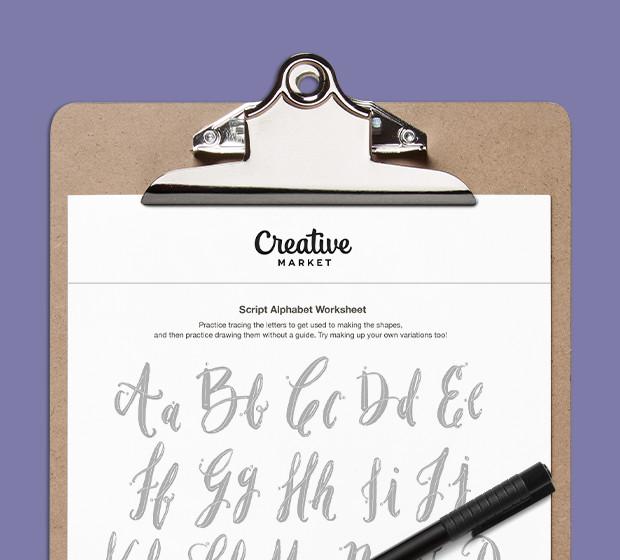 Download now!

Getting started with hand lettering?

Download these worksheets and start practicing with simple instructions and tracing exercises.
Download 6 Products for Free
I'm a recent graduate of the University of San Francisco with a degree in Biology and a passion for the creative arts. I love building websites, trying new things, and I have a passion for social media.