50 Amazing Design Blogs Every Creative Needs to Bookmark
Successful creatives have one thing in common: they're always looking at fresh material to inspire their work. As much as you'd like to sit down and pull from an unlimited well of design ideas, there is no such thing as inspiration in isolation. Radically innovative work demands equally inventive sources. Don't feel guilty for keeping your eyes and ears open to what other creatives are doing, especially if it's the work they're most proud of: these pieces have the potential to take your own work to places where it's never been before! A word of caution: don't let this inspiration hunting derail you from actual creation. The happiest creatives, as we brought up in this article, don't let comparison get a point where it negatively affects their output. Today, I'll share 50 of the most inspiring and influential blogs curated by successful creatives. In doing so, we'll be looking at 10 categories:
Typography
Illustration
Branding
Web Design
Print Design
Packaging
Blog Design
A Little Bit of Everything
Photography and Art
Design Business
---
Typography Blogs
---
The craft of making fonts, new font reviews, and type history are some of the most popular topics addressed in this journal made possible by type foundry Hoelfer & Co. New typography inspiration 24/7. Betype offers continuous font updates several times a per day. In his own words, Typewolf founder Jeremiah Shoaf wants to show readers "how real type performs on actual websites".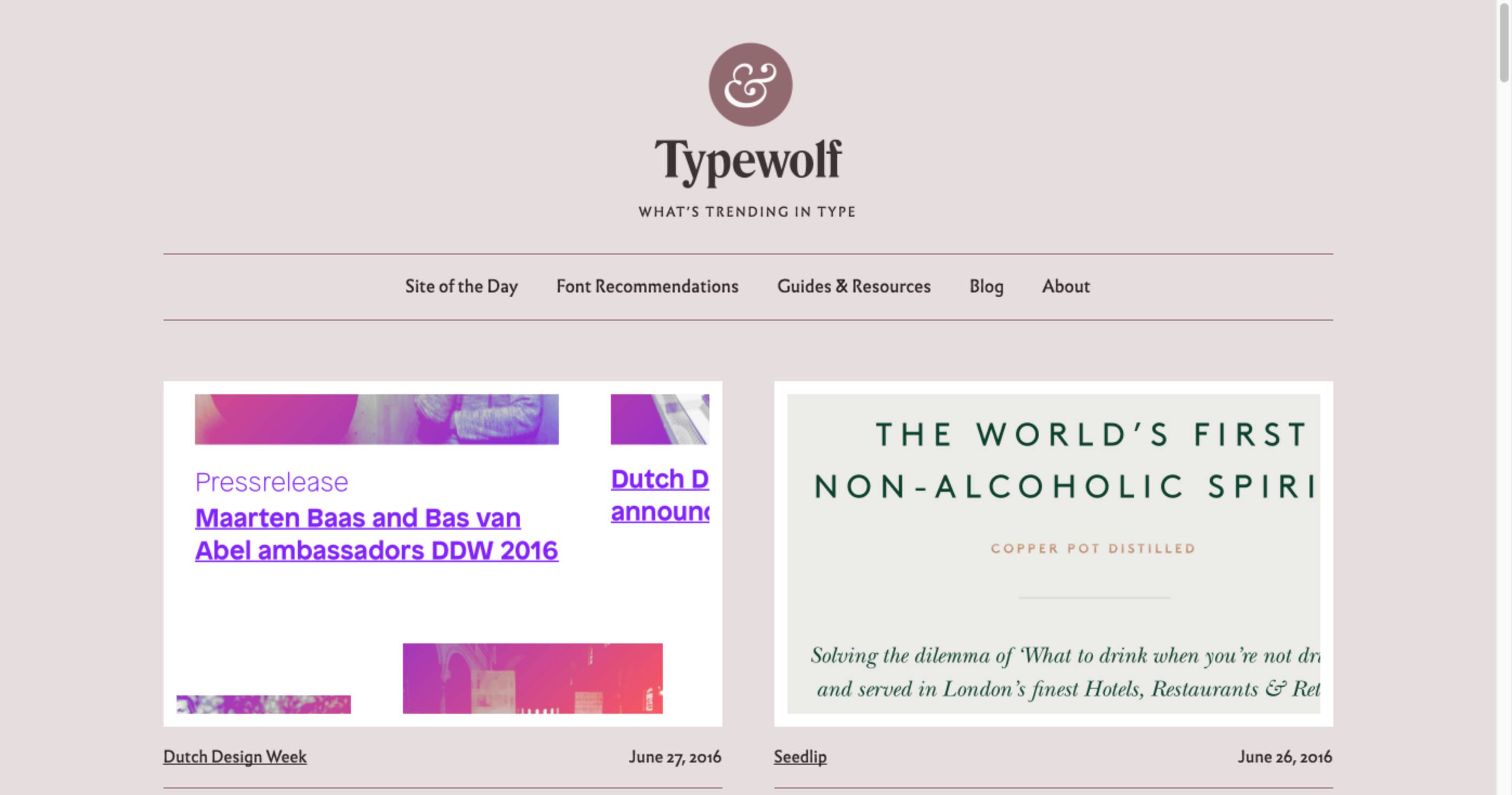 If you're into lettering and creative type, this blog will provide daily inspiration with non-traditional pieces. Daily Type is all about font creators. The blog highlights type history by providing the history behind design choices.
---
Illustration Blogs
---
With Illustration Friday you never run out of inspiration, as they feature new illustrated pieces every single week. Unlike other blogs, they don't just feature digital illustration work. Various mixed media pieces are also featured.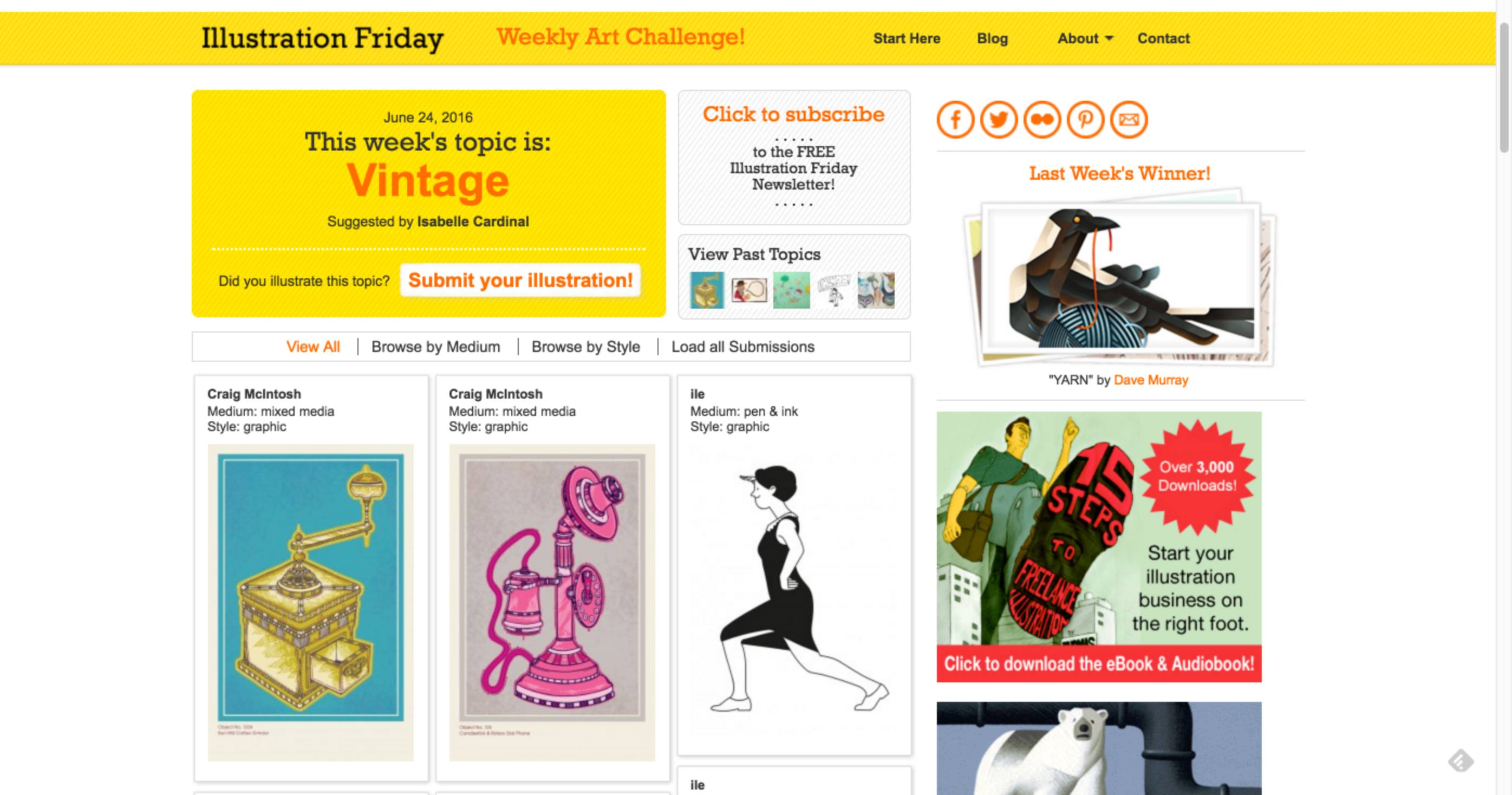 Aside from inspiring artists, Illustration Age offers resources and tools for readers wanting to perfect their craft. If Illustrator is your best friend, you need to bookmark this immediate source of news/updates on the product. Are you into more raw, early compositions? Doodlers Anonymous will surely inspire you. Sometimes the best illustrations come out of leisure, and that is precisely what Urban Sketchers tries to capture.
---
Branding – Logo Design Blogs
---
A household name at this point, Brand New is a credible source of new logo reviews.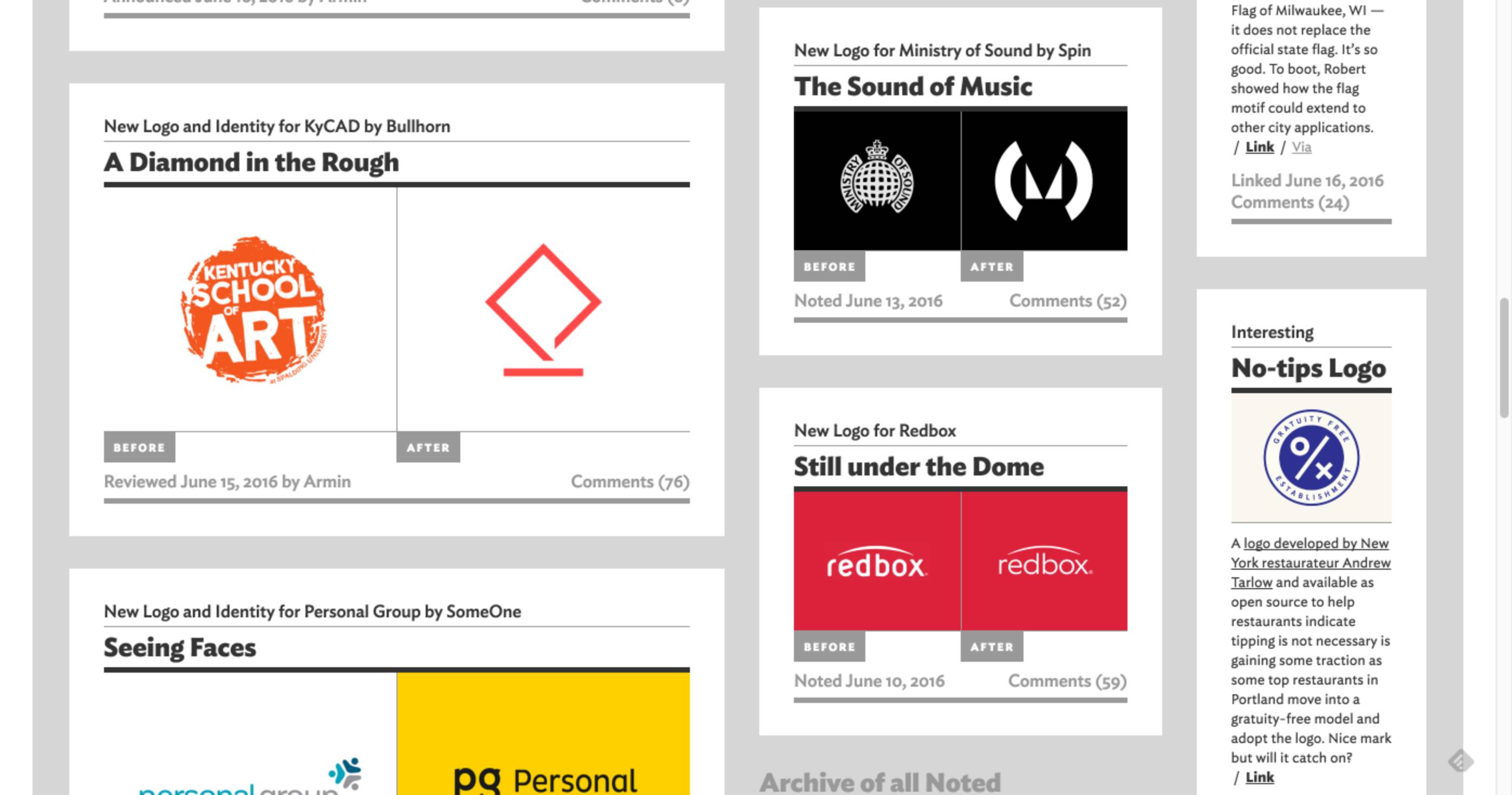 Logo Design Love is a website (and book!) devoted to the design of logos and brand identities. Designer Jacob Cass founded JUST Creative to feature his thoughts on design business and personal portfolio. An inspiring gallery of emerging logo designs in various industries. This is where you go when you need to learn about emerging trends or news related to the branding space. Want more? We shared a longer list of branding blogs to follow here.
---
Web Design Blogs
---
Smashing Magazine provides in-depth guides to understand the world of web design in both theory and practice.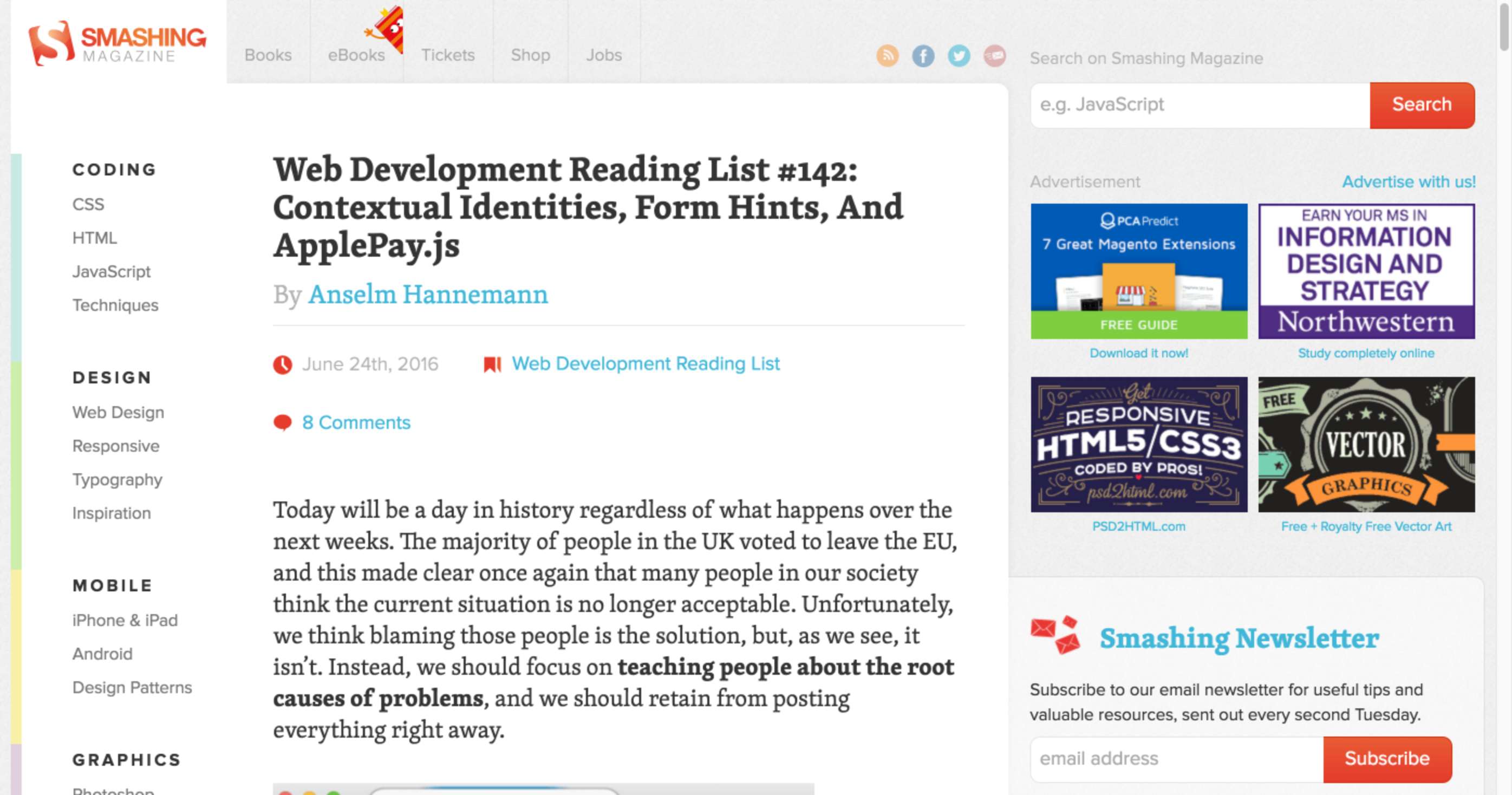 A List Apart brands itself as a site "for people who design websites" — if you consider yourself part of this group, go ahead and subscribe to their thought-provoking updates. Awwwards is your window to remarkable web design every single day. One of the oldest sites in this list, Webdesigner Depot is a great source for tutorials, tools, and freebies,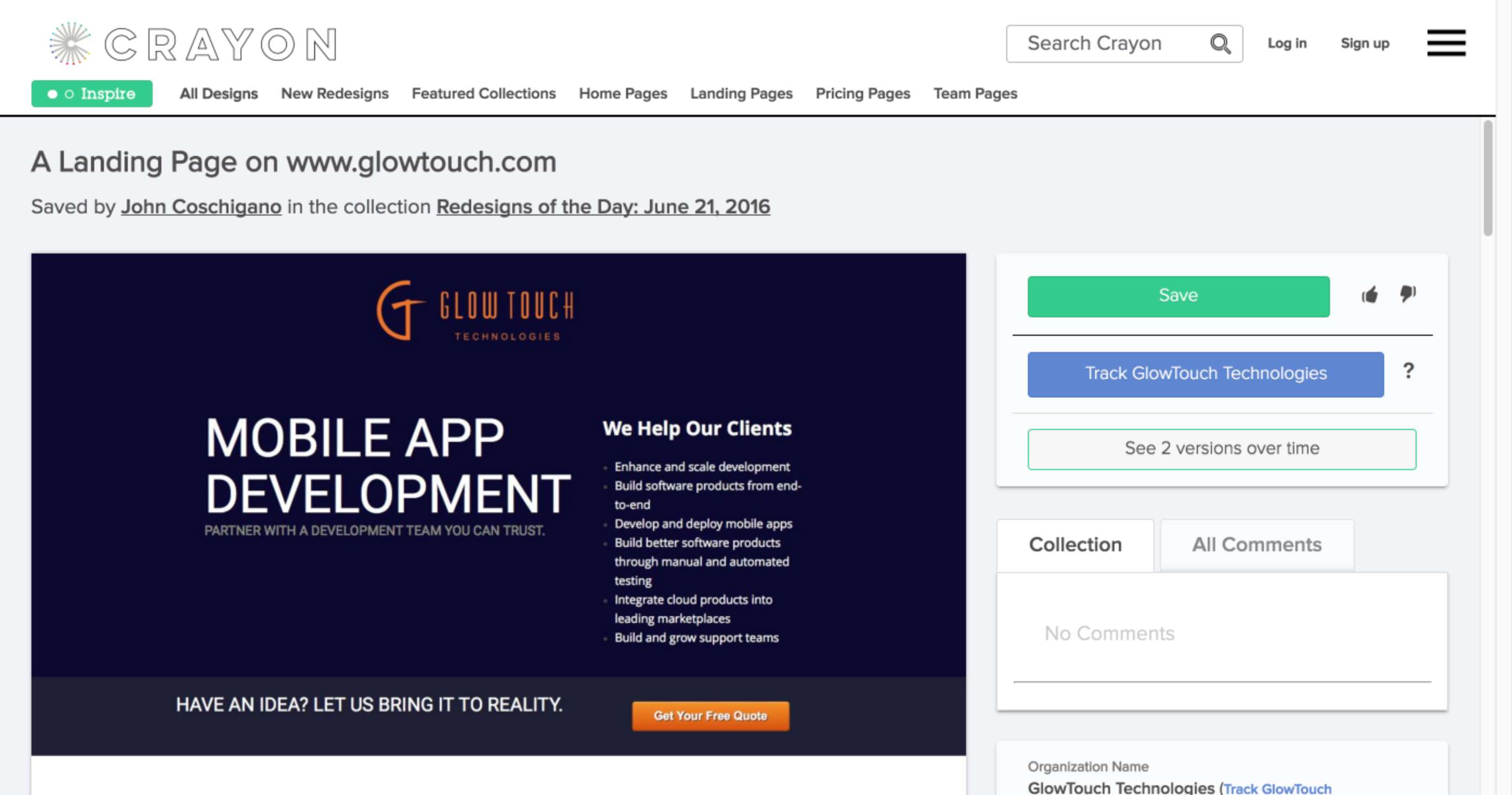 Crayon is a massive search engine that collects web design screenshots (among other types of designs) over time. Their blog highlights the very best transformations they've found.
---
Print Design Blogs
---
Not just a source for print design inspiration, this site serves handpicked examples of great creative work. Similar to Designspiration, with a tighter focus on 3D design examples. Graphic Exchange belongs to designer Fabien Barral, also known as Mr. Cup. Bookmark it to get a taste for his curated examples of print and letterpress designs. Also curated by UnderConsideration, For Print Only does for print design what Brand New does for logos. Perhaps no other company has elevated stationery printing services like Moo has. Their blog is a colorful showcase of the best work they've helped clients bring to life.
---
Packaging Blogs
---
If you're a sucker for nice packaging, The Dieline will start taking up a lot of your time. Packaging of the World provides a more global approach to packaging inspiration, sourcing examples from several regions of the world. BPando is a popular design blog focused on brand development through packaging. This magazine, which also hosts the Package Design Matters Conference, provides a sneak peek into the industry as a whole. Based in Sweden, this blog showcases "carefully selected cases from all over the world; material innovation, structural packaging, graphic design as well as beautiful brand stories."
---
Blog Design
---
Want to learn how to create engaging graphics for your lifestyle blog? Elle and Company are a must-read. This blog walks you through DIY blog design with clear guides and simple tools.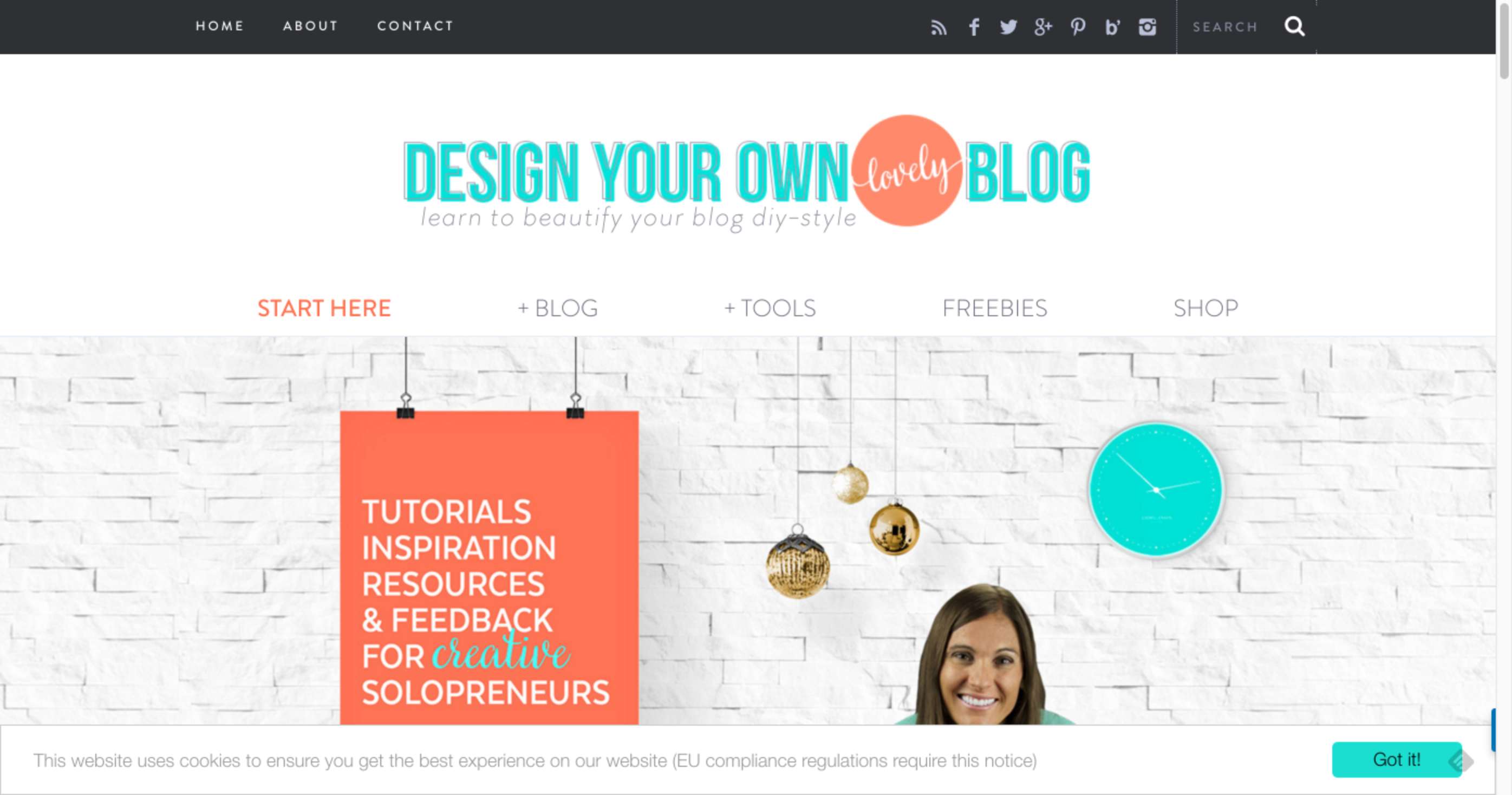 More than just a website, this brand is all about educating blog owners across various channels — including physical workshops. If there's a stylist for pretty much everything else, why not follow someone who worries about the way your blog looks? Canva not only provides a no-brainer tool to create blog graphics, but their blog occasionally features great examples of what to do vs. what not to do.
---
A Little Bit of Everything
---
With one of the most engaging web designs on this list, Eye on Design by AIGA has taken over creatives' feeds all over the world. In no time, they've managed to curate such great stories and pieces that it is nearly impossible to ignore the site. Sign up for their newsletter if you've got the chance (and the inbox space!).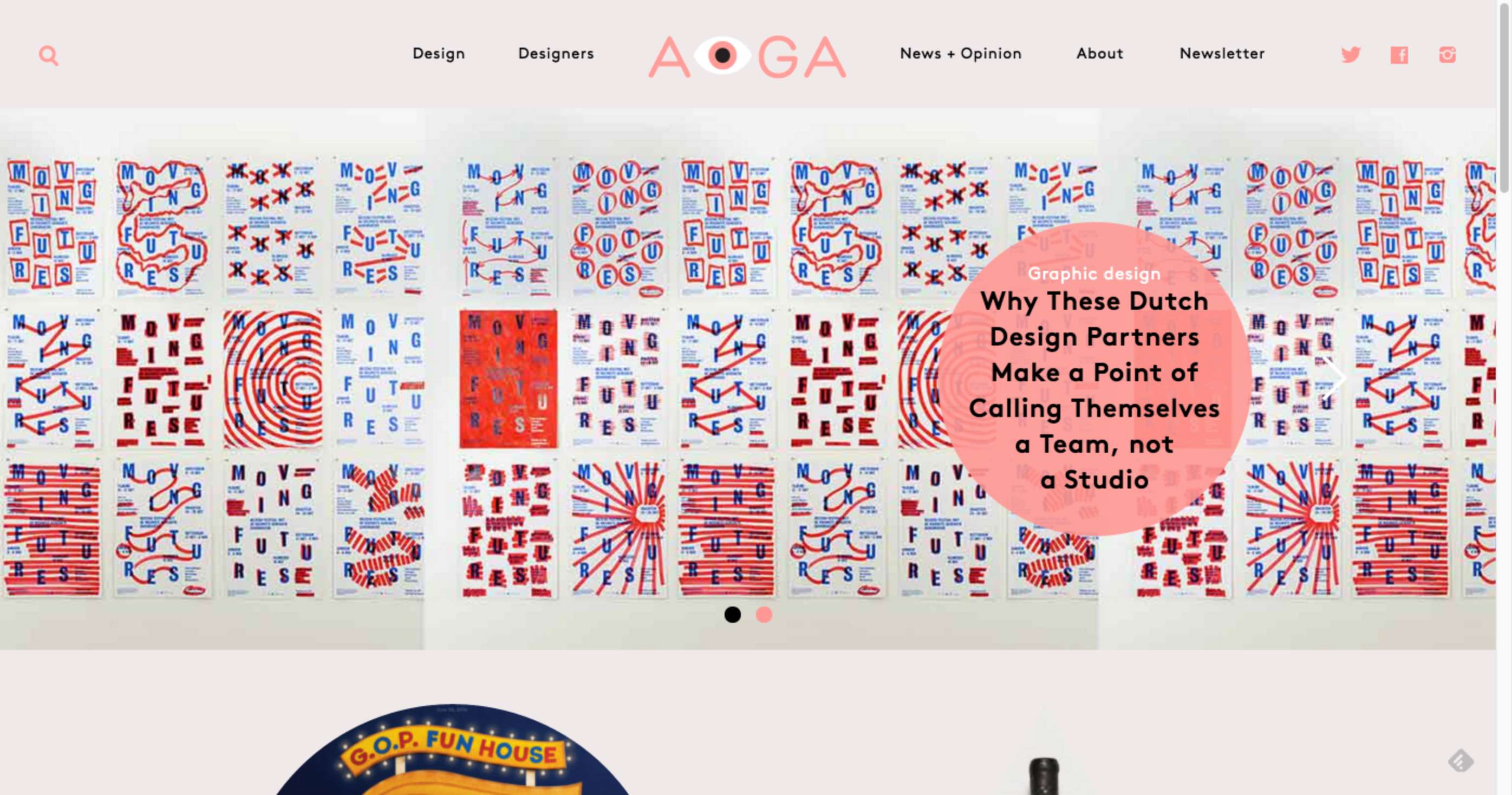 Literally offering "a little bit of everything", CreativeBloq belongs to a larger media group called Future plc. You might have heard of some of their other products: Computer Arts Magazine and .net. This list wouldn't be complete if we didn't mention yours truly. This blog's main goal is to inspire you to pursue new creative goals, create your best work confidently, and truly make a living doing what you love. Hongkiat will help you stay up to date with the industry you're in. Always a great resource to find a quick laugh or inspiring tidbit, DesignTaxi brings much-needed fun to the design space.
---
Photography and Art Blogs
---
Can I be jealous of The Jealous Curator? Because she surely seems to be having a blast. Her job consists of finding amazing creative work to share with you, and she's consistently killing it. One great inspiring shot every day. Need to say more? If you're interested in diving into the world of photography gear and tools, this blog is a must-read. FStoppers is a community for photography lovers who want to up their game. Some of the topics discussed here are news, commercial photography, retouching, and lighting. I hereby confess my growing obsession with Chase Jarvis. Not only has he elevated photography to a profitable, scalable business, but he's also paved the way for others to do it through CreativeLive. As if we needed more, he recently launched a 30-day video series where he's interviewed inspiring leaders from all kinds of creative fields. Here's Stefan Sagmeister:
---
Design Business Blogs
---
Sean McCabe has quickly become an authority in understanding, maintaining, and expanding the business of design. Check out his free content and podcast.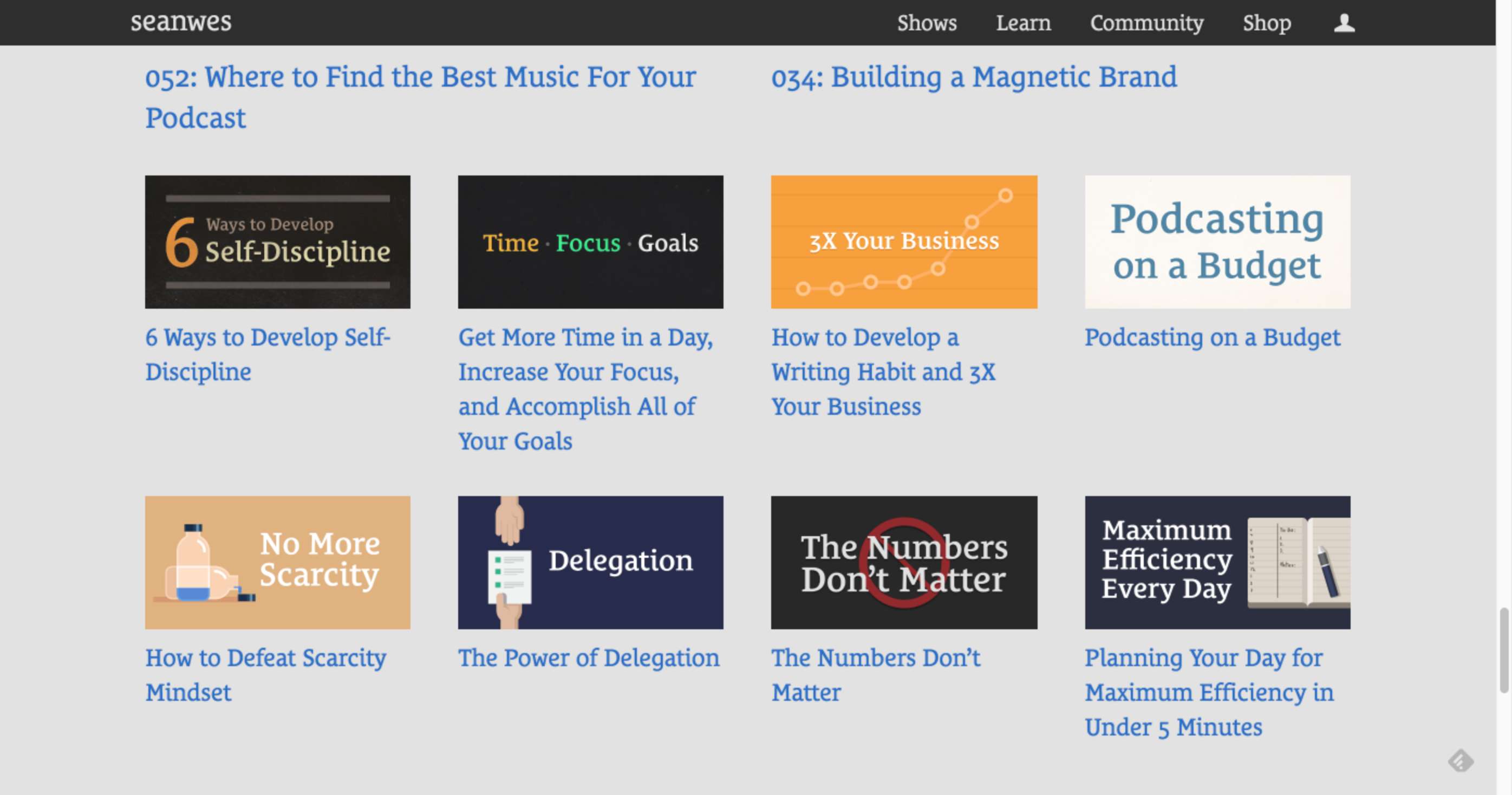 If I told you that there's a widely successful Irish designer who has managed to build a career full of clients and recognition, would you want to hear his advice? Well, here you go. You may know Crew as the team behind Unsplash. This is their blog, and also their attempt at showing you what happens behind the scenes of such a creative community. Read. Every. Single. Day. (The end) This site is also a hugely popular digital and print magazine. Their Design Business section touches on interesting topics like productivity, time management, and client acquisition.
Pin it for later!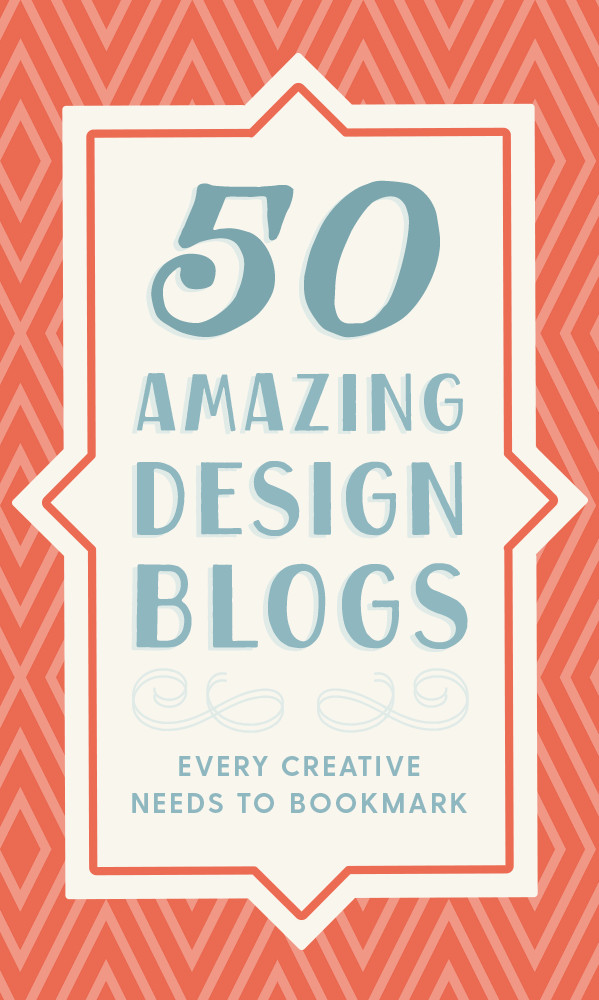 ---
Products Seen In This Post:
Getting started with hand lettering?
Free lettering worksheets
Download these worksheets and start practicing with simple instructions and tracing exercises.
Download now!
Laura Busche
Brand strategist. Creating design tools to empower creative entrepreneurs. Author of the Lean Branding book. MA in Design Management from the Savannah College of Art and Design (SCAD).
View More Posts