50 Stunning Examples of Design at Burning Man 2015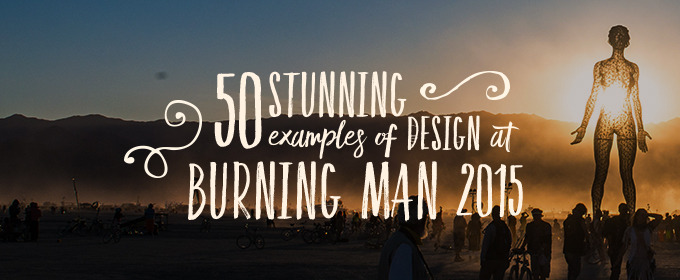 It's a creative circus, a hub of inspiration, the ultimate playground for adults and children alike. Burning Man is a gathering of more than 60K people for seven days in an inhospitable but gorgeous Nevada desert. The result is Black Rock City: a temporary metropolis built by its inhabitants, and broken down a week later, leaving no trace.
It's a bizarre concept for some to swallow, but anyone who has been (or seen the pictures) can tell you it's downright beautiful. The art, the fashion, even the typography showcases the creative talent roaming the Playa. It's a designer's paradise!
Here we bring you 50 brilliant examples of design at Burning Man, pulled right from the event's own dwellers. Have a Burning Man photo to share? Leave the link in the comments!
Header background photo by Max Reed Photography
Artistic Design
Burning Man is a meeting of some of the world's most creative minds, and the art that ensues is as imaginative as it is intricate. Not every piece answers the "why" or "how", but the "what" is guaranteed to turn heads.
Architecture
The Man and the Temple are always high on the list of impressive architecture at Burning Man, but the Playa is strewn with awe-inspiring structures. Some of these projects, from conceptualization to execution, are in the works for months or even years ahead of time.
Fashion Design
Your Playa personality is defined not only by your actions, but also by what you wear. Leather, frills and jewels: no accessory is too outrageous. It's a matter of ultimate self-expression. The fashion at Burning Man is one of the festival's most breathtaking elements.
Lighting Design
The middle of nowhere gets pretty dark at nightfall, but the Playa is teeming with light. Colorful LEDs animate the night, and provide quite the spectacle.
Typography
Burning Man-goers love to sprinkle messages throughout the Playa, and what better way to do that than with gorgeous typography? Whether enlightening or just silly, typography on the Playa gives the community a voice.
---
Products Seen In This Post:
---

Free lettering worksheets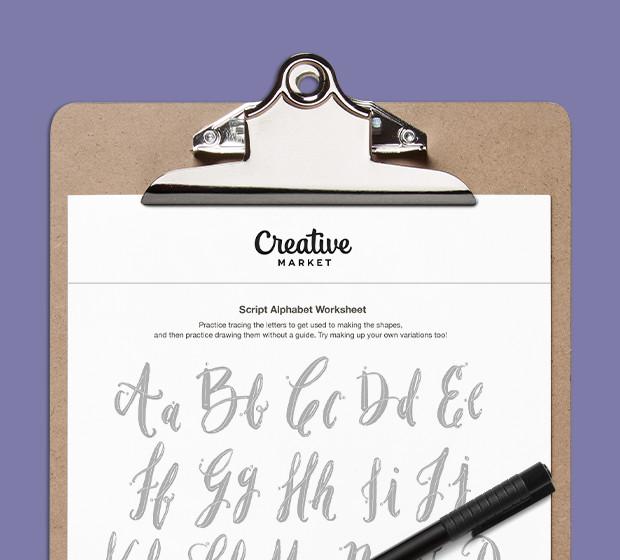 Download now!

Getting started with hand lettering?

Download these worksheets and start practicing with simple instructions and tracing exercises.
Gaby Izarra is the Digital Marketing Manager at Creative Market where she has her hands on all types of different projects. ✌🏼