7 TED Talks That'll Make You Feel More Creative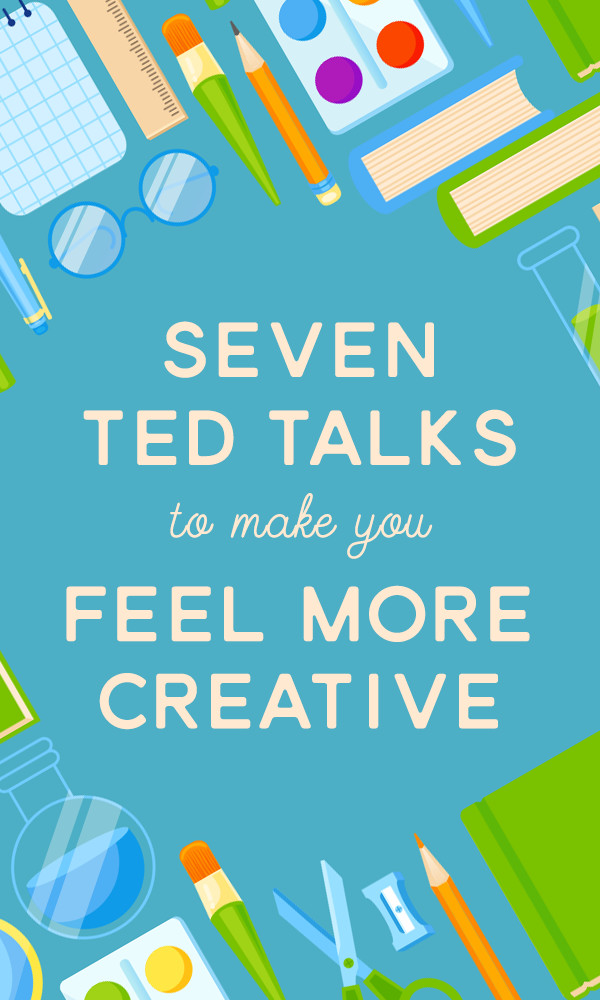 If you're looking to boost your creativity, here are seven TED Talks sure to inspire. Learn how to create ultra-real photo-collage, cut stories out of paper, design with your gut, create legible type, add mystery, be serious, and use big data. Whether you're an artist, designer, hand-letterer, crafter, maker or just plain creative there is something here for you. Erik Johannsson creates photo-realistic scenes that call into question the nature of reality.  Johannson's images are surreal and work like a kind of visual poetry made with Photoshop. In his TED Talk he goes into what motivates him as an artist and discusses his artistic process with simple steps. He speaks about how his projects combine multiple realities and also the elements necessary for this kind of artwork to succeed as being truly life-like. Impossible Photography is a motivating and instructional talk for artists, photo retouchers, collagists and Photoshop aficionados, in particular. Beatrice Coron creates highly-detailed papercutting works of art that tell layered stories about life. Coron begins her talk by walking on stage and circling in a stunning robe made of her intricate paper art. She then simply says, "I am a paper cutter. I cut stories." Coron delivers an imaginative, wise and down-to-earth talk. Coron's artist story began later than most. She spent her twenties and thirties working at eclectic odd jobs with most of her time spent as a travel guide in New York City and China. She decided to take up paper art because it was cheap and light. Her paper art is infused with her life experience and her talk demonstrates how it's possible to make incredible works of art at any stage of life and even with the most humble and basic of materials, scissors, and paper. Ross Lovegrove, an  organic design thought leader shares his insights regarding form and his design methodology entitled DNA which stands for Design/ Nature/ Art. Lovegrove believes as humans we are hard-coded to love form. He thinks form should follow the rules of nature and be 'fat-free" meaning it has no extraneous and unnecessary parts or embellishment.  Package design should have reverence for its product and the Earth equally. In his mind, a successful design "has to feel like nothing."  A great talk for package designers and anyone interested in design thinking. If you want to learn about typography it's a good idea to learn from the expert behind fonts like Verdana and Georgia.  Matthew Carter began his career in the mid-70s designing Bell Centennial, the font used in phone books, and has spent his career focused on developing type that has visual clarity, legibility and readability for long passages of text. In this talk Carter discusses how technology and type work together, and how that relationship has changed over time. Design should create a strong and lasting first impression, says Chip Kidd, the designer who changed the world of book cover design. Kidd takes us through his smart and effective design projects for authors like Murakami and Sedaris, and discusses how simple lines, shapes and color can be used to create both clarity and mystery. We learn about his sources of inspiration which run the gamut from fortune cookies to graffiti. In this talk, Paula Scher breaks down the difference between serious design and solemn. Scher discusses projects from her prolific career that demonstrate when she created serious work (projects with play and edge) and when she created solemn work (quality work that lacked some verve). Scher's insights about the stages of a design career, working with clients, and how to approach new projects are invaluable. Scher is a partner at Pentagram in New York City and has designed for clients like Citibank, Public Theater and the Beatles. Her work is iconic and instantly recognizable—bold graphic typography combined with on-trend illustration is a signature technique.  Scher's presentation is inspirational for anyone interested in learning how to have a strong design voice and career. Explore the intersection of art and technology in this artist talk by R. Luke Dubois. Dubois uses code and data to create insightful pieces about contemporary issues, current events, and pop culture. As an artist, he's interested in the mashup of fields like music composition, portraiture and engineering. His talk is one to watch to learn from a creative that combines modes and mediums to come up with something totally new.
---
Products Seen In This Post: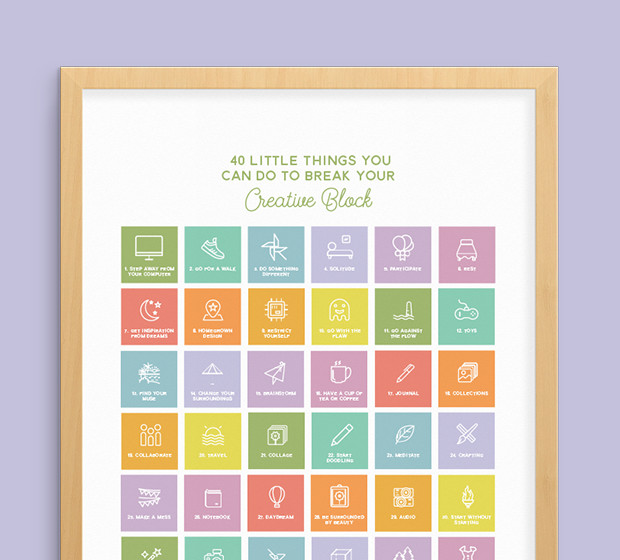 Break your creative block now.
Feeling blocked?
Say goodbye to that awful creative slump. Download this printable with 40 little things you can do to break it.
Download your free print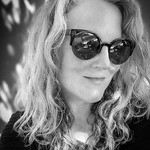 Greta Harding
Creative source. Find Topo Map, Terrazzo, Neo Geo, Gradient, Minimal and Wabi-Sabi design items here. Check out our website for exclusive offers and discounts.
View More Posts