The All-Time Best Design Tips To Steal From Aaron Draplin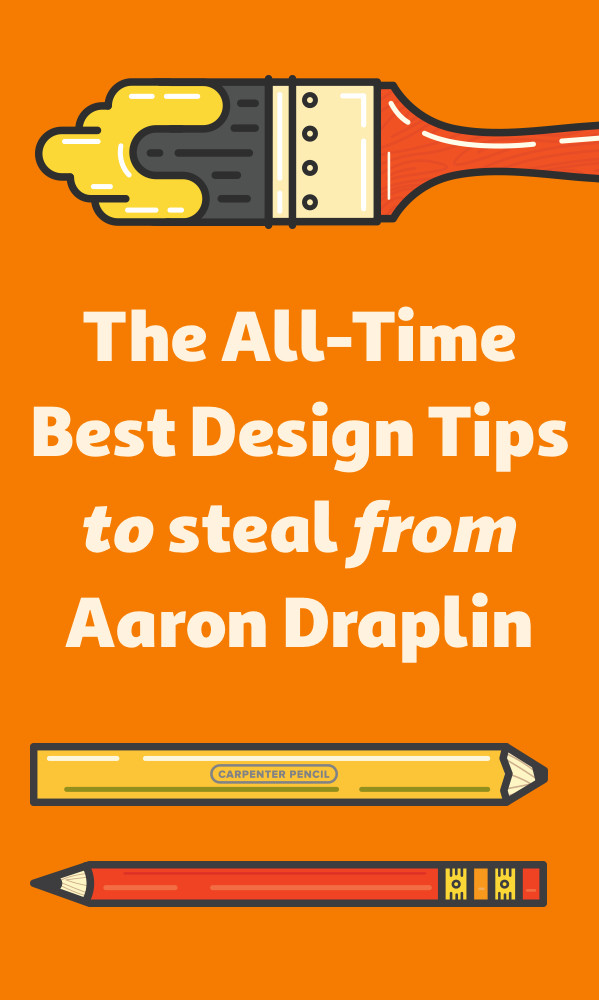 If you've been in the design world for any length of time, you've probably heard the name Aaron Draplin. He's the owner of the Draplin Design Company (or DDC), the founder of Field Notes, lives in Portland, Ore., and he's a boisterous man who usually states his name in three parts (Aaron James Draplin), then follows it with his age (42). He's also hilarious, plus he's not afraid to drop some colorful words, so be prepared for a few NSFW phrases to pop out here and there. But at his core, he's a designer, and an amazing one at that. So when this man speaks — which he does publicly on a regular basis — you should listen, because he spits gold. That's why I combed through videos, interviews and other goodies to find what I consider to be some of Aaron Draplin's best design tips, so that we can steal his genius. After all, he's got enough to spare.
---
Look to the Past to See the Future
The first video that we ever saw featuring Draplin was on Lynda.com, and it walked us through the process of designing a logo. Check it out:

Aaron Draplin Takes On a Logo Design Challenge from Lynda.com on Vimeo.

One of the first things you'll notice — and this is a recurring theme with Draplin — is his respect for designers of the past. These were the men and women who made vectors with a pen and a drafting table, who created some of the most iconic images of all time. So to respect them and what they've built, he goes out looking for products and books from that bygone area, and then he collects them. I mean, the man has collections of matchbooks and tape measures because he likes the design of the logos, and corporate identity books from the '70s. That, my friends, is someone that's dedicated. Just check out these videos that talk about that old-school feel, but be wary, there are a few curse words in there:
Start With the Analog
Being that he's the man behind Field Notes, it makes sense that he'd be a big fan of using pencil and paper. But besides the obvious sales pitch, Draplin prefers to start there because your hand is "free-er" than it would be in Illustrator. It lets you quickly write down ideas while you sketch things out, plus take notes. Besides, you can be messy that way, and since some people feel like they have to be super clean with their initial vector files, it can restrict their creativity. Here's what he said in an interview with DesignBoom: DB: do you think it's important for a graphic designer to be able to draw? AD: Of course. There's something liberating about the pencil on paper. In a world where everything is some binary byte, there's a randomness and vulnerability to drawing. A humanity. I feel free on paper. Sure, my Adobe Illustrator is my second plan of attack, but I always start on paper. Just fleshing out my ideas, pointers and reminders of stuff not to forget when I dig into Illustrator. Sketch first. Vector that sh*t up second! Then refine, refine, refine … Start with the analog and you'll be just fine.
Don't Get Drunk on White space
This is something that I say to myself all the time when I open up a fresh file. Sometimes it seems like all that white space is just an open playground to work with, but on others it corrupts what I think may be a great idea. Go back and check out that Lynda.com article and see what I mean. Toward the end he talks about having a dark base available just so that he can place the logo on said base and see how it does. Everything looks perfect on a sterile, white background, but pair it with a color, and things could go haywire. After all, this logo could be seen everywhere, from T-shirts to billboards to Instagram avatars, so think about all of them and don't let that white space blind you.
Drag and Dupe/Keep It Live
This technique has saved my life a million times over, and it's just so simple that you should work it into your system right now if you don't already. In that Lynda.com video, he mentions that you should "Drag and dupe." Now what he's talking about is selecting the design, then holding down the ALT key in Illustrator while you click and drag the vector away. This duplicates the design, giving you essentially a backup of your original version, so if you mess something up, you're good. The second part of this I struggle with daily, and that's to "Keep it live." Instead of busting out the pathfinder tool when you want to add lines or shapes to your design, just take the object and make it white. This gives you the appearance that everything is removed, but since it's all still live, you can tweak and tune the shapes however you like. Once it's done for good, drag and dupe, then use the pathfinder tool and outline your fonts for final results. It's a smart technique, and I'm always thankful when I remember to use it.
Create Symbol Palettes for Everything
Think about all of the logos you've designed, then imagine where those logos are going to go — buses, Facebook, hats, etc. — and then create a stock template where you can drop in that logo. For example, Draplin has a vector of a guy in a T-shirt where he can set the logo on the front to replicate the effect of a man wearing the logo. Again, it's simple, but effective; if it looks great in an Instagram avatar but crappy on a hat, and the company has people who wear hats, then it's obviously not a winner. Taking your logo out of the world of Illustrator and plopping it into the real world goes back to the concept of getting drunk on white space, sure, but having those templates at your disposal is super handy.
---
Is this the extent of all of the tips you can pull from Draplin's dome? We're pretty sure there's more in there, and he even has a book out on the market that talks about all sorts of projects that DDC has done over the years. His is a success story that we all can admire, and maybe even one that you can use as an example. So the next time you're out and about, take a look at the logos out there, good and bad. If Draplin can make his living learning from the techniques of past designers, you can, too.
---
Products Seen In This Post:
Getting started with hand lettering?
Free lettering worksheets
Download these worksheets and start practicing with simple instructions and tracing exercises.
Download now!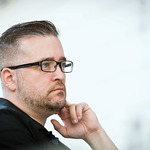 Kevin Whipps
Hi! My name is Kevin Whipps, and I'm a writer and editor based in Phoenix, Arizona. When I'm not working taking pictures of old cars and trucks, I'm either writing articles for Creative Market or hawking stickers at Whipps Sticker Co.
View More Posts