Adelle Charles on Designing for Bitly and Taking That First Jump
Adelle Charles is more than just a master of pixels. In 2009, she co-founded Carbon Ads and was also the managing editor for Fuel Brand Network. These days, she is one of the expert hands guiding Bitly as visual designer. We got the chance to sit down with Adelle about having the courage to start, getting an education, and where she's headed next.
Creative Spotlight is a series of posts that focuses on highlighting interesting people in and around the greater creative community. We chat with industry professionals that we respect about their passion and recent projects, which we hope serves as great inspiration for you in your own endeavors.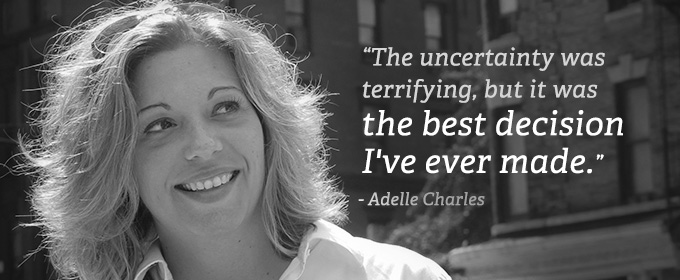 Can you tell me a little about the creative projects you're working on right now?
Adelle: I'm a Visual Designer on the product team at Bitly. There, I'm working on a wide variety of projects but one recent release I am very excited about is our new "Your Bitlinks" design. We see more than 250 million clicks on Bitlinks every day, and about 55% of those clicks come from mobile devices. Knowing that our users do more on mobile every day, our new view is a responsive design that provides a consistent experience across desktop, tablet and mobile devices. Some features to support this responsive framework include the multi-pane page layout, infinite scroll, and a third action pane that supports the filter, edit, and share features. Our team is working really hard to bring the same experience to the whole Bitly product.
I am fortunate enough to be able to work on a small amount of freelance projects in my spare time. Aside from design I enjoy cooking, photography and learning new things.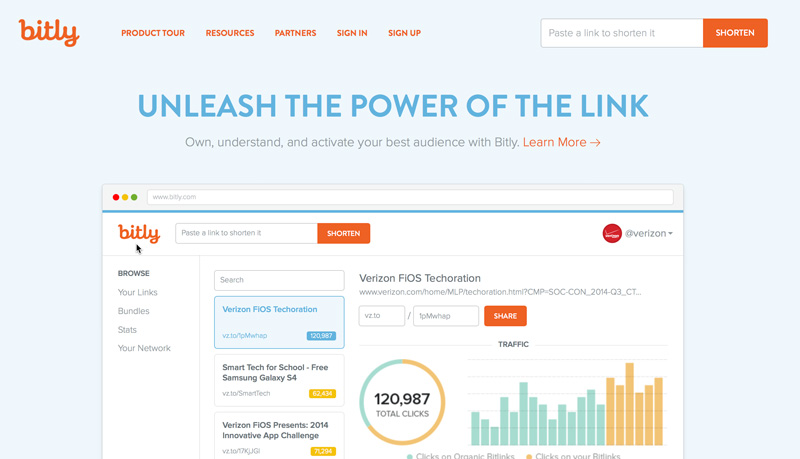 Tell me a little bit about your path to being a designer. Did you have any other interests you considered pursuing?
Adelle: Growing up, I was always an artist. Starting in middle school I got into the fine arts and did a lot of drawing and painting. I was finally able to convince my parents to buy a computer in the late 90s and that opened up a whole new world for me in terms of graphic design. That's what I got my degree in.
Once I graduated, I was working mainly on print advertising. During this time I started pursuing web design on my own. As I learned about this stuff, I blogged about it on a site I started, Fuel Your Creativity. That type of editorial site just grew from there and before I knew it, the Fuel Brand Network of sites was born. From there I become co-founder of Carbon Ads, an invite-only, targeted Ad network that grew to reach over 20 million creative professionals through over 200 publishers before it was acquired in 2012.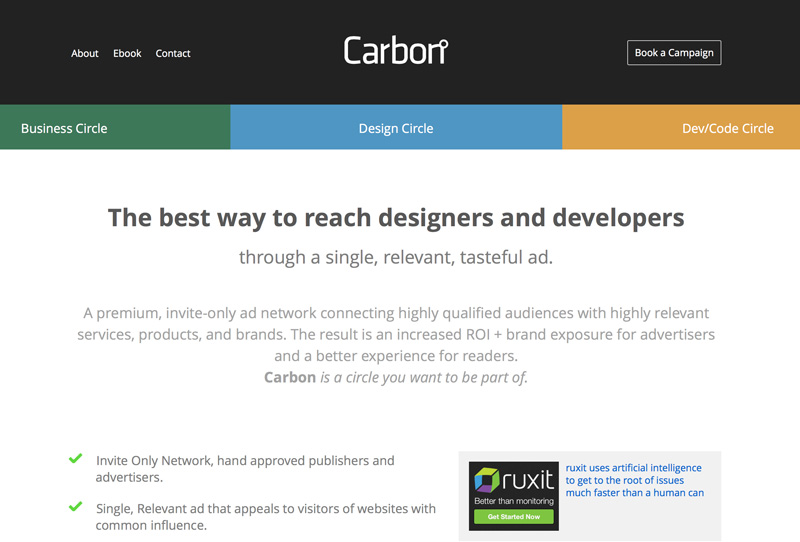 Can you remember one of the first things you designed or created that you were proud of?
Adelle: When I was in college, I was the editorial designer at the school's (Rochester Institute of Technology) internal magazine 'The Reporter'. It was kind of my first real life experience with something that was distributed out to people. At that moment, I knew choosing graphic design as my path was the right choice!
You have some experience teaching design. Is a college degree is still the right path for designers?
Adelle: I don't think a formal design education is necessary. I'm glad that was the path that I took but I think that if you have real, raw talent, then you definitely can develop your skills out in the working world just as much (or more) than you would in a classroom.
You are a designer with an entrepreneurial streak and have founded some great brands. Is there any advice you'd give to a designer wanting to start something of their own?
Adelle: Just jump. Just do it. I kept putting it off because "it was never the right time." But there never seemed to be a right time so one day I just took a deep breath and did it. I quit. The uncertainty was terrifying but it was the best decision I've ever made.
Creative bucket list time: is there one creative experience or project you'd love to complete in the next couple years?
Adelle: I want to learn screen printing and maybe from that, I'll be able to create a tangible line of goods. I don't know exactly what that would be yet, though!
Thanks, Adelle!
---

Amanda Hackwith is a writer and editor who regularly blogs about writing, creativity, and other nerdish obsessions over at amandahackwith.com. She has her first modern fantasy novel, Fable Fires, coming out this spring. Say hi and follow her @ajhackwith on Twitter.
Getting started with hand lettering?
Free lettering worksheets
Download these worksheets and start practicing with simple instructions and tracing exercises.
Download now!