How to Earn a Side Income Sharing Stunning Design Assets with Igor Ovsyannykov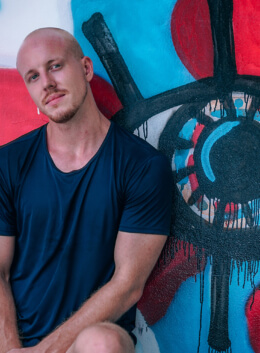 Earning income through affiliate marketing is both an art and a science. You must juggle the technicalities of platforms, tracking codes, analytics, and wear your creative hat when crafting content — especially when the products you're sharing are stunning design assets. Affiliate marketers have a wealth of knowledge to share, and we're talking to some of our most successful partners to hear their advice and tips. Today, we're sharing affiliate and shop owner Igor Ovsyannykov's journey.
If you've ever considered earning a side or full income through affiliate commissions, read Igor's insider advice below and apply to join our program today.
Tell us a little bit about yourself
I'm Igor Ovsyannykov and I love to build things. I make a living creating and growing websites. In my free time I enjoy photography, but since the pandemic started international travel has come to a standstill. There are only so many photos you can take inside your apartment or home. So I found a new hobby, producing house music. Shameless plug, I know.
When and how did you get started in Affiliate Marketing? 
I started affiliate marketing around 2010-2011. I wasn't very knowledgeable in it, but I understood the gist of it. Affiliate marketing is praised by many internet gurus, but it's not as easy as they make it seem. A lot of brainwork goes into this, which can be a turnoff for many. But I love chess, so this feels like a fun puzzle to solve. 
When did you join our Affiliate program and what inspired you to join? 
If my memory serves me correctly, I'm pretty sure I joined your affiliate marketing program when it first launched in late 2013. You guys had a great incentive and it doesn't take a genius to see how lucrative the deal was.
How do you use your Affiliate relationship to succeed as a Shop Owner? 
To be honest, I actually promote others' work more than I do my own. Most people aren't aware, but I've made a lot of money for typeface creators on Creative Market by promoting their fonts. I earn more via affiliate commissions every month than through my own shop's sales.
How do you share Creative Market with your audience today?  
I run a fairly large website called Hipfonts.com where I curate typefaces based on various categories like gothic, futuristic, rounded, serif, fashion, etc. Then my team and I create large articles and promote them. We get a small kickback every single time somebody makes a purchase through my link. At the moment our website receives over 350K visitors per month. I'm very proud of this website because everything is handpicked and thoughtfully curated by our team. 
What's your favorite thing about being a Creative Market Affiliate? 
Most affiliate services give you a special ID which you can add to the end of a URL but you make it very easy by generating a short URL for each product page. I also love the fact that Creative Market always pays on time, without any hiccups. I've been with you for about 8 years now and have never had a single issue. 
How long before you started seeing success? And, what processes/actions were crucial to your success? 
It took me probably a year or so. A lot of people assume that the money will start rolling in tomorrow, but it takes time. You must first create a website, establish its authority, and build trust with your audience. My advice would be to start a website as soon as possible. 
How do you stay motivated?  
Making sure my family is taken care of is enough motivation for me. I also make it a good habit to learn new skills and improve myself. 
What advice would you give to anyone who's considering joining the Creative Market Affiliate Program? 
I would highly recommend using software like Ahrefs or SEMRush to find out which keywords people are searching for. That way you can create and target specific keywords for each post. So, for example, you could create a roundup of the best marble backgrounds and textures to cater to those searchers. 
Go through all the search result pages on Creative Market. There are some serious gems along the way and you will only find them by going through every single page. I've probably seen well over 100,000 products on Creative Market. 
What advice would you give to anyone who's just starting as a Creative Market Affiliate? 
Create a plan and stick to it. Don't give up right away. If you need to, pivot and pivot again. This isn't a sprint, it's a marathon, so treat it as such. 
Getting started with hand lettering?
Free lettering worksheets
Download these worksheets and start practicing with simple instructions and tracing exercises.
Download now!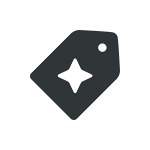 Creative Market