Alchemy and Astrology: A Collection of Dreamy Celestial Graphics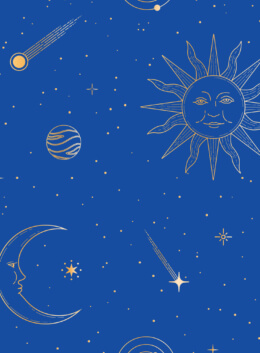 Writing horoscopes? Telling fortunes? Reading tarot? Simply celebrating the beauty of the wild great yonder? The following list of dreamy astrology graphics from designers on Creative Market will help you give any celestial project you're working on that unmistakable mystical, magical feel.
Megs Long created the Zodiac Collection, a graphic pack that includes all 12 zodiac constellations. The pack also contains symbols for each zodiac sign, planet, and element. Users can use Adobe Illustrator to edit the weight and color of each symbol. As a bonus, the designer threw in a Zodiac Wheel, and you can access the wheel in four different colors: rose, gold, black, and white.
A bundle of zodiac images crafted by PatrushevaYana. This collection of the typical zodiac images doesn't only feature signs and symbols, but also stars, the sun, the moon, and eastern zodiac signs. The collection also contains seamless patterns, which means you can use it for wallpaper, book coverings, printed textiles, and more.
Lana Elanor designed Lunar Calendar 2021. It's a collection of moon art to use in any celestial, mystical design project. The elements in the collection look like hand-painted watercolor images—including the moon in phases, dried flowers, and other natural foliage. The collection is designed specifically for this calendar, and the designer has announced she will release an updated version for the next calendar year (2022).
If you want to post astrology-related Instagram stories, use Story Native's Astrologer Instagram Story Template. The 40 templates within the collection are designed so you can customize and post your own beautiful, professional zodiac images on Instagram quickly and easily. The templates are fully editable on Canva, so you can infuse your own images and text into them. They can also all be used with either photos or videos, so you can choose whichever media works best for your posts.
Looking for graphics that are both old-fashioned and antique, and also mystical and spiritual? Brigantine Designs' 190 Vintage Astrology and Alchemy graphics is the collection for you. These 190 alchemy graphics are hand-drawn in black and white, and they give a distinctly retro apothecary or science-textbook feel. Within the graphics, you'll find images of zodiac symbols, palms, caldrons, the sun, and much, much more. The graphics in this collection are the perfect mix of stuffy, intellectual, spooky, and ethereal.
For anyone who is posting zodiac or horoscope-related content on Instagram, there's Blixa 6 Studios' Pro Astrology Chart & Instagram Set. In this collection, you can find zodiac constellations, lunar phases, suns, moons, stars, asteroids, and much more. Use these icons and elements to enhance your own graphics and posts. These images are particularly useful if you are making customized astrological charts (or doing readings) for clients or loved ones and friends.
Rough Edges Supply Co. created Celestial Art: Sun Moon Stars Space. This set includes 66-hand drawn illustrations of space-related images, including the moon, sun, stars, planets, comets, stars, galaxies, zodiac signs, and more. Use these images within your own larger design projects to add a distinctly minimalistic, clean, impressive celestial look. There is a set of magical hand images within this collection, which makes it a good option for fortune-tellers, palm readers, or tarot specialists.
Polar Vectors created the Ultimate Astrology Icon Pack. This collection of icons includes hand-illustrated horoscope signs, zodiac constellations, and planet graphics. The designer specifically points out that these images were designed with the feminine in mind.
The Moon Mage Logo Bundle was created by SNIPESCIENTIST to help people in "esoteric" industries brand themselves and create logos and other business assets. The bundle has images for "magicians, scholars, and soothsayers," so picture illustrations of the moon, stars, hands, and other celestial icons—all with a dreamy, hand-drawn, magical aesthetic. The collection comes with 50 premade images for logos.
These cosmic signs and symbols were created by Chikovnaya to include astrology, fortune-telling, and tarot graphics. The set comes with 34 individual images and 16 seamless textures, all in a minimalistic, sleek black, white, and gold color scheme. The pack has a distinctly contemporary, chic feel.
NataKa-created Mystical Collection is a huge collection of "bohemian" graphic elements that includes butterflies, moths, rainbows, and other mystical illustrations. Inside the bundle, there are 59 graphics (including 9 butterflies and moths and 9 rainbows), 8 seamless patterns, and a bonus of 9 mystical pre-designed posters. The brownish-red color scheme of each of these graphics has a hippie aesthetic that's great for any design you want to feel earthy and natural.
OpiaDesigns created the Astro-Cosmic Event Calendar Creator to help people keep track of the cycles of nature, as well as cosmic events that happen each night. The calendar can help people track lunar cycles, as well as other visible elements of the night sky: planets, constellations, stars, and more. The collection has 82 elements, including a watercolor illustration of a full moon. All of the elements can be customized in Photoshop.
Anyone looking for retro and handmade occult-themed graphics should choose Nomad Visuals' Palmistry, Zodiac, & Occult. This collection of illustrations is inspired by antique books found in obscure, dusty libraries. The graphic collection has tons of supernatural images, including palm reading and tarot graphics, astrological signs, and more. This collection of graphics will give any project a distinctly vintage or antique feel.
Lunare, Mysterious Graphic Set by Muse Art is a collection of handmade watercolor illustrations relating to the moon, astrology, and nature. Choose this set of graphics for a uniquely light, whimsical, ethereal aesthetic.
This set of vector design elements and templates by venimo has fully editable EPS and API vector files that you can customize to fit in your designs. These logos and branding assets are created in a trendy, minimalistic style, with line drawings of snakes, keyholes, stairs, faces, plants, and more. This set of vector elements has the most diverse collection of images of many of the collection of astrological images and can be used for any bohemian design project.
This set of editable images by Pixejoo was inspired by astrology and witchcraft. The collection of illustrations, which includes palm readings, black cats, cauldrons, and butterflies (in gold, black, and white) evokes a feeling of spooky, otherworldliness. You can edit the line art images in Photoshop—but the lined fonts included are not editable. The designer suggests using these for t-shirts, labels, tags, and more.
Designwork created this updated version of Mystical Moon Trendy Designs, which is a set of boho, feminine, line art illustrations. This collection has 103 elements in it, including 80 ready-to-go designs. The images included are flowers, moons, crystals, hands, eyes, and more. The designer mentions that these graphics can be used in tattoos, apparel, or home decor.
This set of graphics has a distinctly hand-drawn style. Their asymmetrical, imperfect aesthetic makes them more whimsical and evocative of nature than other collections included in this roundup. Ayya Studio created this set of logo templates that can be edited in Photoshop for dreamers—anyone who wants to embrace the fantastic and come up with something magical.
Muse Art created NOCTURNA Hidden Secrets Collection as a "bewitching" collection of star, space, and crystal illustrations. The illustrations in this collection are gold with black accents or backgrounds. The designer explains that the collection was made for "modern witches." There are more than 750 design elements in this gigantic set.
This collection of design elements was made for tarot readers, specifically. It is a huge set of mystical design elements, including images, logo templates, fonts, tarot card designs, geometric frames, and much much more.
Find More Astrology Graphics and Magic Design Elements
If you are searching for more celestial design elements for your next cosmic design project, don't overlook the creations in the list above. For even more mystical details to help you with an otherworldly-themed project, browse through more designs and design assets on Creative Market. Artists throughout the site have created design elements to help you evoke the beauty and wonder of the stars—from fantasmic fonts to whimsical web themes.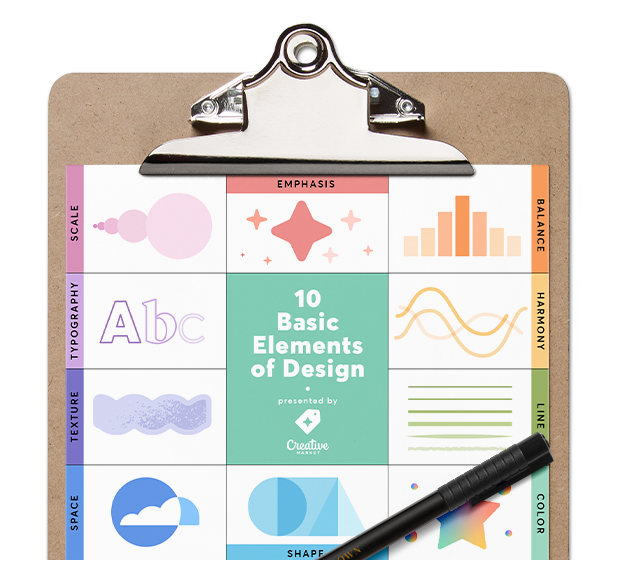 10 design fundamentals, summarized
Free Design Poster
Download this printable PDF poster and hang these 10 design principles on your favorite wall.
Get the file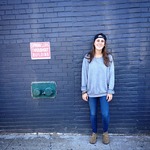 Becky Bicks
Becky is a writer, photographer, and interior designer based in Brooklyn. Despite her current status as a New Yorker, she considers herself a Memphian.
View More Posts