Fort Smith, Arkansas Turned into Eye-Opening Mural Gallery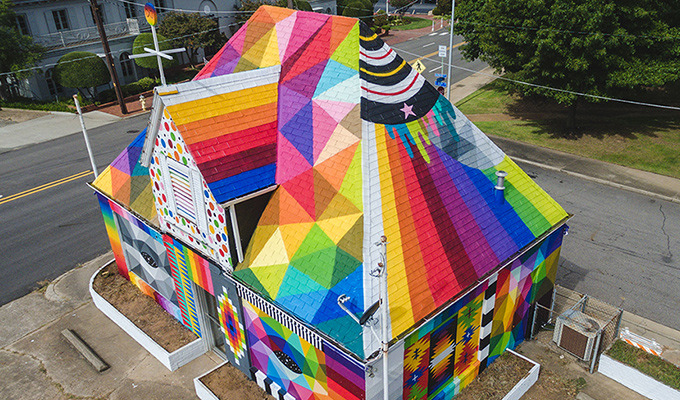 Imagine living in a town surrounded by art. That's essentially the situation in Fort Smith, Arkansas every year during the mural festival Unexpected. The event is curated by the artist collectiveJust Kids, and produced by 64/6 Downtown. Artists are given buildings upon which to place their works, and the results are both stellar and fascinating, depending on the artist. Once we found out about the concept, we knew we had to bring you some of these talented people's work and show it off right here.
---
Badlands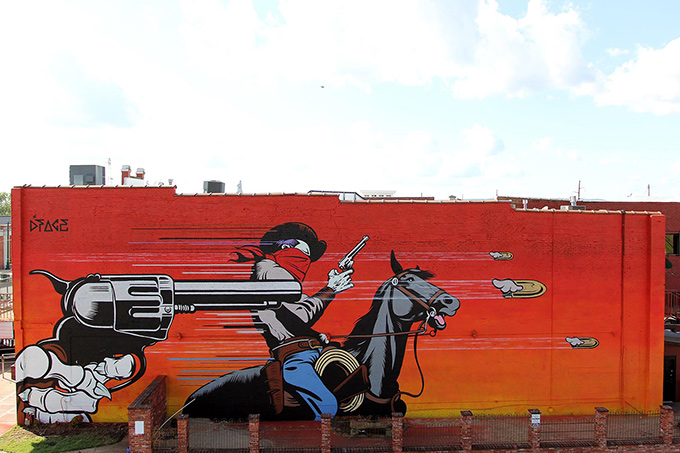 Pin It
Trail of Tears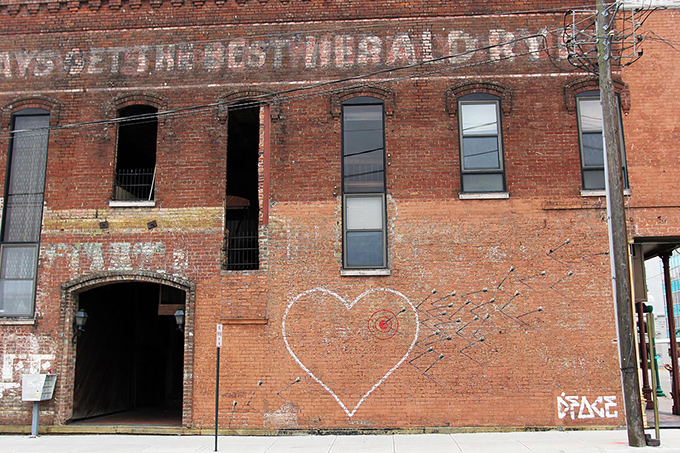 Pin It
---
---
Ana Maria
---
VHILS
This piece was made by with jackhammers and chisels, all on the side of an older building.
---
ROA
---
Bicicleta Sem Freio
Catira
---
Askew
---
UAFS Students
---
---
---
Universal Chapel
---
via Bored Panda
Hi! My name is Kevin Whipps, and I'm a writer and editor based in Phoenix, Arizona. When I'm not working taking pictures of old cars and trucks, I'm either writing articles for Creative Market or hawking stickers at Whipps Sticker Co.