20 Beach Fonts to Design All Summer Long

Break out your beach chair and lemonade: summer's here for the next couple of months, and it's time to enjoy that warm, sultry sun. If you plan to make designs for projects related to the season in the near future (and beyond!), here are 20 great fonts that pair well with the fun and whimsy of a day at the beach.
Pin them for later!

This hot bundle of 121 fonts from Vintage Voyage Design Co. is currently 99 percent discounted. There are a huge range of fonts you can use for summer designs, including fun vintage fonts, simple, minimalistic typefaces, and more.
The designer of Ipanema explains that this font was created to reflect the feeling of fun you have when you first arrive at the beach. This handmade font evokes whimsy, delight, bliss, and cheer.
Swim Cap is a typeface that is distinctly mid-century and was inspired by boardwalks, beach culture, and a vintage West Coast aesthetic. The typeface comes with seven layers that can live alone or be used together.
Named after a popular Florida beach city, Bradenton reflects a casual, lazy day on the beach and not taking life too seriously. The bundle comes with a serif and a sans serif font, both of which match the carefree, laidback vibe of a coastal town.
Jandys Typeface looks elegant and distinctly handwritten. The font is fluid and moving; it almost looks like a wave crashing into shore and retreating back into the ocean. The bundle contains two fonts: Jandy's Dua and Jandys Swash, which is dry brush formatted.
Salty Kisses is a handwritten typeface that is casual, whimsical, and playful. The designer of Salty Kisses, Kitaleigh, explains that this is a great font for physical items, websites, logos, and ads.
Fopifopi, who created Summerica, explains that it's a font with "happiness all over it" — just like our favorite things in summer, "ice cream, the beach, sun warmth, new love," and more. This fanciful handmade font includes uppercase, lowercase, numerical, punctuation, and a bonus vector pack of happiness.
Montebello is meant to evoke a feeling of escape and vacation, as a font that is both vintage-feeling and also playful. The font comes with four different variations, including script, sans, script texture, and sans rounded. If you can't actually feel the sand between your toes and a pina colada in your hand, you can get pretty close to the same feeling by using Montebello in your beach-related projects.
Wild on the Beach is a vintage font that feels like a day at the beach decades ago. It has a selection of cool interlocking glyphs that the designer, "PintassilgoPrints" explains is perfect for days of "groovier moods." When you download Sundowners, you also get initial and terminal forms, and a couple of ornaments.
Everdrifter designed Ocean Six, which is a unique handmade font that looks like it was created with a paint brush. The designer explains it was inspired by a vintage catalog, and it includes uppercase, lowercase, and special characters. This font is only sold on Creative Market.
Miliki Scripted is a handmade script font, which is perfect for using in logos, branding materials, greeting cards, posters, and more. The download comes with a bonus vector.
Do you miss the days of Baywatch and the 1980s? If so, you're going to want to download Bayshore. Neon pink and as enjoyable as a perm and shoulder pads, Bayshore evokes a distinct retro feeling. It comes with a large glyph set, end swashes, underline swashes, and two Photoshop layer styles.
Posterizer KG, who designed Bali Beach, describes the font as "casual, inky and modern." The handwritten font is fanciful and fun, and it can be used to create a hand painted, realistic look.
Inumoccatype created Summer Typeface + BONUS Vector, and its casual, handcrafted nature directly reflects that relaxed feeling of summer. Summers typefaces comes with more than 300 unique glyphs, and the download also comes with a bonus of more than 50 handmade vectors for summer. The download comes with uppercase, lowercase, contextual alternates and swashes, stylistic sets, ligatures, multilingual characters, and more.
Palm Beach Font Duo is a pair of fonts created by designer Ivan Rosenberg. The font is immediately recognizable as retro or vintage, with an aesthetic like the style of mid-Century Palm Beach, Florida. The designer of the font recommends it for vintage posters, t-shirts, magazines, phone covers, social media, menus, greeting cards, invitations, headers, and more. The duo comes with lower and uppercase, stylistic alternates for the lowercase version, a huge range of punctuation ligatures, numerals, and multilingual support.
Tailoring projects to a season is easy if you choose a font that reflects the way that season makes you feel. Creative Market has a huge range of fun handmade fonts for summer, beach-related projects, as well as awesome graphics, templates, photographs, and more. You can also check out our selection of pastel color palettes for the season — they're a great way to make a design project feel distinctly vintage or beachy.

Getting started with hand lettering?
Free lettering worksheets
Download these worksheets and start practicing with simple instructions and tracing exercises.
Download now!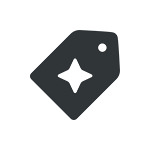 Creative Market