10 Best Figma Fonts For Your Next Design Project
When looking at a document full of text, readers might not consider the impact the typeface has on readability or legibility. Font styles and typefaces are extremely important since they set the tone for communication. The way a piece of information is seen is determined by the font styles used. Finding the best sans serif fonts or the best Figma font for your design project is crucial.
Typography is used to communicate and give designs structure and flow. It can aid in defining hierarchy and setting the tone for the rest of a piece. It's the art of modifying words within a design while producing compelling content. It gives your content a pleasing appearance while preserving its visual value.
It's crucial for creating the tone of your website or project and ensuring a positive customer experience and it's the skill of organizing your website's contents, giving it a feel, and presenting the information in a professional manner. Typography is the cornerstone of any digital design, whether it's for a website or an app.
You do not need to spend a lot of time searching for font faces. Online apps, such as Figma, come with several hundred fonts and graphic design resources that are ready to use. You can explore Creative Market's wide array of the best free Figma fonts. We will also be sharing with you some of our personal favorites below.
What is Figma?
Figma is a vector graphics editor and prototype tool that is mostly web-based, with desktop apps for macOS and Windows enabling additional offline features. Its primary purpose involves the creation of icons and user interface comps, but it can be used in much broader ways.
Figma has been compared to Sketch in that both apps are similarly designed to mimic the UI of a Mac OS. However, Figma was built from the ground up as a cloud-based solution, whereas Sketch relies on Dropbox for file storage and synchronization. In practice, this means that designers using both apps can share files with other team members to facilitate collaboration.
In addition to shared projects, multiple contributors can work on a document in a browser-based interface, with version control managed by the same platform. Designers can save their modifications within Figma or export them to a third-party file format like PSD, JPG, PNG, AI, or SVG once they're finished.
Figma is aimed at professional designers in the fields of product design, web design, UX/UI design, graphic design, game design, CAD /CAM (computer-aided manufacturing), architecture, fashion, and illustration. It also has a very beginner-friendly editor where you can create designs from scratch or using pre-made templates.
Figma is one of the most innovative graphics editing apps now sweeping the creative world. The fact that it is free to use is what makes it so appealing. May it is for your mobile apps or some Figma project, you cannot go wrong with Figma.
How Do You Use Figma?
It can be intimidating to use the platform as a newbie. Fortunately, Figma has created a series of online lessons and in-depth guides that will take you through a quick tour of the design process and help you create a mobile app together.
These tutorials will let you take your initial steps towards User Interface Design (UID) and User Experience Design (UED) by learning to utilize Figma. These abilities are necessary for developing a strong portfolio for yourself and, maybe, your own business.
List of Best Figma Fonts
No need to google fonts, you've got your own personal font picker at Creative Market. Below is a list of the best fonts you can use:
1. Lunatoire
Lunatoire is a modern take on the classic serif typeface. It's a serif font that's ideal for branding and editorial projects.
2. Great Sailor
With its curves and cut-ins, Great Sailor is one of the most memorable all-caps fonts in the market. It has both masculine and feminine aspects, making it ideal for fashion branding or editorial design.
3. Kross Neue Grotesk
Kross Neue Grotesk is a minimalist sans-serif typeface family that focuses on typography's minimalism and simplicity. This typeface may elevate the aesthetic attractiveness of your creative projects.
4. Laro
Laro is a modern sans-serif typeface that offers a wide range of possibilities for your project's design and construction. You can use it to make logos, labels, and advertisements, as well as packaging, branding, book covers and magazines, cosmetics, banners, posters, headlines, and descriptions.
5. Luciano
Luciano Display is a typeface that works excellently in large and small font sizes. It's ideal for logos, headlines, captions, or just as a classy text overlay on any backdrop image. It features a simple and whimsical design that is nonetheless easy to read.
6. Avalon
Avalon is a sans serif that was designed to be legible and easy to read. It is simple and balanced, with a classy touch. Avalon can be used for digital projects or print projects. It is a flexible typeface that will support your work.
7. Cern & Cern
Cern is designed to be readable both in print and on-screen and the italic variations were created for easy reading and text-setting. This font is a beautifully spaced and kerned typeface that works equally well for text typesetting and display design work.
8. Hando Soft; Neo Grotesk
Each letter in Hando Soft features curved strokes, giving it a softer and more relaxed appearance. Its white spaces make it recognizable from a distance, and the curving stresses on the circular letterforms give it a futuristic feel. Its clean and straightforward strokes make it suitable for a wide range of projects.
9. Superclarendon
Superclarendon is a throwback to the original Clarendon of the 19th century, which includes four weights, as well as italics and old-style numerals.
10. Woodman
Normal, rounded, press, and grunge are the four styles offered by Woodman, offering a wide range of design possibilities for your project.
With the advent of many open-source apps and free typefaces, typography and graphic design have never been so accessible to designers. But while everyone can pick random sans serif fonts or any free Figma fonts, choosing an appropriate one can be a tedious task.
Type design is a deep art with complex rules and concepts that you must understand before making competent choices for your project. As a designer, you don't want to pick a typeface without considering all of the variables that make it function well with your design.
Choosing between sans serif fonts, serif fonts or other local fonts can be a challenge, but at Creative Market, we make it easy for you. You can find our collection of Figma icons, graphics, and UI kits here and download the new Creative Market Figma plugin to speed up your design process. Sign up for a Creative Market account today!
Getting started with hand lettering?
Free lettering worksheets
Download these worksheets and start practicing with simple instructions and tracing exercises.
Download now!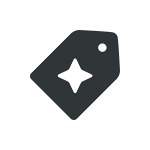 Creative Market