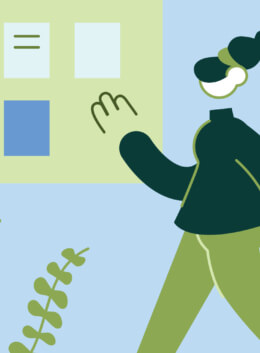 The font you choose will have a big impact on how a message is communicated. Using proper typefaces that suit what you're attempting to convey or say in your quote will make writing easier.
Although it may appear to be a simple process, selecting the perfect font is more difficult than it appears, especially if you aren't very adept at identifying typefaces solely by their names.
A good quote transforms a simple statement into a memorable thought that the audience will not forget. This is why it is important to pick the right font when writing quotes. By adding emotional value and appeal to the words, a font can transform a dull phrase into an eye-catching one!
Why You Should Care About the Choice of Fonts for Quotes
The kind of quote graphic you choose says a lot about your personality and what you're trying to convey. Although the substance is the most crucial aspect of any quote, poor font choices can cause your readers to lose interest.
Because consumers are mostly conscious of the visual impact of the design, a dull and unengaging typeface could contribute to your readers' disinterest.
The way words are presented has a significant impact on how the reader perceives them. Your choice of quotation graphics reveals a lot about your personality and the message you're attempting to express. And in this case, you don't want your quotes to look like an incoherent mess.
So how do you decide which fonts for quotes to use?
Finding the Best Font for Quotes
The ultimate goal is to convey the idea to those who will read them, but the typefaces you choose have a significant impact on the reader's thinking, thus the perceived meaning can alter dramatically depending on the font.
Correct font, color, and text size selections are critical for attracting your target audience and creating a pleasing image. A proper font choice also helps to maintain the aesthetic value of your material. Below are a few tips to consider:
Choose a font that is easy to read and understand. Because some fonts are more difficult to see than others, especially at smaller sizes, it's critical to select an eye-friendly typeface.
Consider your quote graphic's tone. A serif font may be suitable for motivational quotes, while a sans serif font can invoke romance or glamour.
Select a typeface that complements the tone of your graphic design. If your background is light, for example, you might want to use a light-colored font for your quotes. You may also wish to select a dark-colored font if you're using a dark-colored background.
Experiment with various typefaces until you find one that fits your project perfectly! There is no one-size-fits-all font for quotes; it's all about picking the ideal one for the job. So play around with different typefaces until you find one that suits you well.
As readers become accustomed to reading your quotes in a particular font, they will remember you and make it easier to distinguish you from your competitors. Careless font selection can lead to confusing expressions, so hard-to-read citations are often overlooked by readers.
Good Quote Fonts You Can Use
Fonts can also have a significant impact on the appearance of your quotes, adding a layer of power or elegance. Adding visual impact to your quotes will attract attention, and help to emphasize and remember a message.
If you want to create some striking quotes, consider using one of these amazing fonts!
Cursive Fonts for Inspirational Quotes
Cursive fonts are the way to go if you're looking for a font that will lend a touch of refinement and sophistication to your quotes. They have a more romantic tone to them, which makes them ideal for love quotations or appreciative sentiments.
These fonts are a great choice for inspirational quotes because they are designed to be decorative and eye-catching. They can add a touch of elegance to your design and make your quote exceptional.
Here are a few of our favorites:
1. Stoic Script
Stoic is a bold, full-featured script typeface with a plethora of OpenType options. Stoic is ideal for logos, wedding invites, stationery design, branding initiatives, picture overlays, editorial features, and more, because of its fluid connections and tremendous beauty.
2. California Dreamer
The California Dreamer is a sophisticated script typeface and a sans-serif font, making it a luxurious touch to any design. These typefaces also include a semi-transparent watercolor texture, great for giving your work a gorgeous, hand-painted effect.
3. Barcelony Signature
Barcelony Signature is a trendy monoline signature script that is attractive and clean. It is ideal for projects that require a touch of handwriting.
4. September Spirit
September Spirit is a hyper-realistic handwritten font that employs a significant number of ligatures (uniquely designed letter combinations) and alternate characters—all derived from real handwritten words—to achieve a remarkably lifelike handwritten aesthetic.
Bold Fonts for Motivational Quotes
It's important to choose a font that matches the tone of your quote. If you want to create a powerful or inspiring message, use a bold font to emphasize the quote or give it a greater impact. If you're looking for a more subtle approach, choose a lighter font that won't overpower the text. Here are four great options:
5. Bison
Bison is a powerful and stylish sans serif font family. Its robust, uncompromising aesthetic is perceived through the controlled letterforms and modern flourishes, which are inspired by the animal.
6. Gelion Typeface
Gelion is a geometric Sans serif with the slightest contrast of strokes. Taking inspiration from Futura, Avant Garde, Avenir, and neo-grotesque Akzidenz-Grotesk, its Helvetica form remaining true to the stylish geometric look of the early twentieth-century typefaces.
7. Basecoat Family
Basecoat is a handcrafted geometric sans serif influenced by current gothics and inspired by sign painting. It has a delicate organic vibe to it while yet being legible.
8. Articulat CF
Articulat CF is a modernized version of the midcentury typeface Articulat. This font was created from the ground up to be bold, clean, and clear. It is strong, crisp, and well-spoken.
Cool Fonts for Quotes From Song Lyrics
The world revolves around music. However, the overall visual is what brings your sound to life when creating an interesting music video or music project, or simply in sharing a specific line from your favorite song.
Visual stimuli have a strong influence on most people and music genres have a very defined style and feel, and it's about finding what works with your quote graphic. Below are fonts inspired by various music genres:
9. Hallelujah
Hallelujah Font Duo is the perfect coupling of a song of a hand-written script font and its robust serif companion. Quotes, albums, logos, invitations, websites, branding, and more are all possible with this duo!
10. Cherie Bomb
Cherie Bomb is a handcrafted brush typeface with a punk-rock vibe, but it's also full of personality and emotion. It will help you to quickly and effortlessly produce amazing hand-lettering.
11. Let's Jazz
Let's Jazz is a whimsical typeface inspired by legendary American advertising and lettering from the 1950s and 1960s. It pays homage to the colorful graphics of those blooming years with this project, and the outcome is a jazzy typeface with a bouncing rhythm.
12. Heart + Soul
Heart and Soul is a hand-written, dip-pen-inked typeface with a passionate, expressive, and contemplative vibe.
There's a suitable font for your quotes out there, no matter what your style is. So go ahead and play around with other combinations until you find the one that works best for you. You might be shocked at how much the perfect typeface can make a difference!
After all, eye-catching and artistic quotes make a lasting impression. Sign up here to start using these fonts!
Getting started with hand lettering?
Free lettering worksheets
Download these worksheets and start practicing with simple instructions and tracing exercises.
Download now!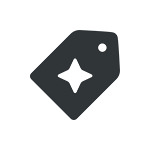 Creative Market