10 Best Fonts For Wedding Invitations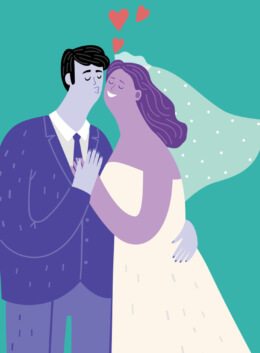 Finding the perfect font for your wedding invitation is like looking for the perfect dress: it takes time to find the perfect fit.
We've rounded up some of the best wedding fonts you can use while throwing in some tips to make sure that your wedding invitations truly make an impression!
Make It Elegant With Wedding Calligraphy
If you are going for elegance, wedding calligraphy is the ideal font choice for save-the-date invites. Cursive fonts are a good way to make sure that your wedding stationery and invitations get your guests excited for the big day.
If you're looking for some inspiration, you can check out Creative Market's creative wedding templates for a variety of styles, with over 4,100 templates that you can look through for inspiration. From elegant wedding invitations to creative save-the-date announcements, there's a wide range of templates that go from classic and vintage to design-forward and contemporary.
If you're looking to create your own wedding invitation, calligraphy is your best bet. Using script fonts for your wedding invitation is one of the many ways you can make your wedding truly your own.
Why Use Calligraphy for Wedding Invitations?
Coming from the Greek words for "beauty" (kallos) and "to write" (graphein), calligraphy is the art of beautiful writing. Rooted in ancient China, Chinese artists used ink brushes and developed an understanding of how handling, water absorption, and ink density played were crucial in the finished work. As calligraphy traveled across continents, people continuously found ways to innovate to make their own styles.
Similarly, you can make calligraphy your own by sprucing up your wedding invitations with cursive fonts of your choice. Whether you're going for a formal elegant wedding or a casual wedding, you are bound to find fonts that will definitely match your style (lucky for you, Creative Market has a wide selection of calligraphy fonts that you can browse.)
The great thing about using calligraphy is that once you've selected the perfect font family for your wedding invitation, you can add the same personalized touch to your wedding programs, date cards, and menus for a consistently elegant look.
Best Calligraphy Fonts for Your Big Day 
Before we find the best wedding invitation font for you, we must first understand the types of calligraphy available so we have a clear idea of what kind of fonts we want to use for your big day.
Types of Calligraphy Fonts
While there are many ways to categorize calligraphy, let's analyze these two types:
Traditional Calligraphy
Traditional calligraphy can seem more elegant and sophisticated because it sticks to the rules. This type of calligraphy requires the use of consistent lines, angles, and spacing throughout the text. Typically associated with the pointed pen, the script is slanted and makes use of basic letterforms, like the traditional 'r'.
Best used in formal designs, Coneria Script by Måns Grebäck is an example of a traditional calligraphy font with the letters in two styles: regular and slanted. This is a popular font for wedding invites because it is an easily legible, beautiful typeface that exudes the elegance needed to give your wedding stationery and invitations a more formal look.
Contemporary Calligraphy
On the other hand, contemporary calligraphy can lend a more fun and whimsical mood to your design elements. Contemporary calligraphy is more popular because it allows more room for creativity, breaking the rules and changing proportions to better suit the artist's style. An easy way to spot this font type is to see if the text is upright and if it makes use of more modern letterforms, like a loopy 'r'.
Madina Script is an example of a contemporary calligraphy font that marries elegance and whimsy with its dynamic lettering. Bouncy loops in the r's and g's give the font a more casual feel.
Examples of Calligraphy Fonts
Lucky for you, we've rounded up the ten best fonts you can use for wedding invitations! Add a personalized touch by using a wedding font that feels distinctly yours. We've selected ten of the best wedding invitation fonts you can use for your own stationery and invites.
1. Blackstone
Blackstone is a script font that makes use of contemporary calligraphy to give it a casual-chic flair. This handwritten font can be used when you want to add a personal touch to your wedding cards or invitations.
2. Desirable Calligraphy
Desirable Calligraphy is a font that takes the traditional calligraphy route, with its classic style inspired by the handwriting of Italian women and ancient manuscripts. The elegant fonts in this set are perfect for wedding invitations that give a formal and luxurious feel.
3. hello honey
hello honey is a chic and casual script that leans more towards contemporary calligraphy. This is a popular wedding font choice because the font set features beginning and ending swashes and a connecting heart to give your invitations a romantic feel.
4. Brachetto Script Font
Brachetto is a calligraphy script font inspired by traditional calligraphy. This delicately-crafted font uses a wide range of stylistic alternates, ligatures, and terminal forms to allow versatility. Elegant yet bold, this is an ideal wedding invitation font if you're going for an upscale and premium look.
5. Parisian Vintage Calligraphy Script
Inspired by traditional calligraphy, Parisian Vintage Calligraphy Script is a font that is perfect when you want to give your wedding invites a sophisticated touch. Regular and swash versions of the font are available for you to choose from so you can give your wedding invitation a more personalized feel to make it your own.
6. Candlescript Pro
Designed by an Indonesian independent type foundry, Candlescript Pro is a sans serif font that makes use of letterforms seen in traditional calligraphy. With more than 2,850 glyphs, Candlescript Pro has a wide range of swashes, alternates, and ligatures that make it highly adaptable when combining fonts. Use this font for your wedding invitation if you want an elaborate font to match an opulent wedding.
7. Frances
Frances is an elegant and feminine contemporary wedding font that you can choose if you want a wedding invitation that is sophisticated and refined.
8. Delirian Script and Ornaments
Delirian is a set of beautiful fonts that can give a distinguished look to your wedding stationery. Inspired by classic traditional calligraphy, Delirian is a balanced font style that comes with an ornament set that makes this the best font to give your save the date cards a hint of luxury.
9. Gentle Whisper
For intimate weddings, Gentle Whisper is the best font for that outdoor wedding in your own backyard. This modern calligraphy set has regular and floral variations that make perfect fonts for your wedding stationery.
10. Roxborough CF Calligraphy Serif Font
Roxborough is a set of serif fonts that are influenced by modern calligraphy and hand lettering. With a variety of weights and stylized, expressive italics, Roxborough is a different kind of serif that you can use to match a more eccentric wedding.
Find More Wedding Invitation Fonts
The search doesn't have to end with this list. Creative Market has a wide variety of wedding fonts you can choose from to help you find the typography to match the mood of your wedding. Combining wedding script fonts with other sans serif fonts is a good way to design a wedding invitation that is highly stylish and memorable.
Most importantly, always remember that your big day is yours and in all things, go with whatever feels right for you. Sign up here today!
Getting started with hand lettering?
Free lettering worksheets
Download these worksheets and start practicing with simple instructions and tracing exercises.
Download now!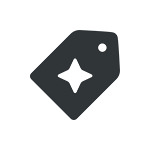 Creative Market