9 Best Script Fonts For Cricut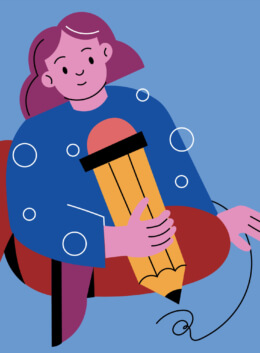 Cricut has become the most innovative crafting machine to date. One of the reasons why DIY enthusiasts love the Cricut machine is that it is capable of creating beautiful calligraphy or script letterings to personalize gifts for weddings, birthdays, holidays, and other special events.
To achieve an elegant look for your Cricut design project, the best script font for Cricut should be selected for smooth and accurate cutting results. If you are a designer and you want to invest in the best fonts for your machine, then this article will prove to be helpful.
Creative Market aims to make all crafters' lives easier by providing a great selection of fonts that can be used to design items like labels, mugs, tumblers, shirts, and wall decors. With the best cursive fonts at Creative Market, any maker can elevate the look of their creative projects anytime at the comfort of their homes.
Best Fonts For Cricut
There are a lot of options to choose from when it comes to using fonts on Cricut. The best fonts to use will depend on your style preference and the type of project you are making. Through their Design Space companion app, users can easily download and apply different fonts to create personalized projects – may it be a Cricut-designed font, your own font, system fonts, or free fonts that you downloaded online.
Some typefaces might not work properly with the Cricut machine so always make sure that the best fonts you selected are properly installed on your computer to avoid issues on importing, writing, or cutting with your machine.
Script Fonts To Use For Cricut
A script font is best used for embellishing various creative projects including invitations, stickers, shirt designs, framed quotes, and more. If you are looking to show elegance, modernity, or artistry in your designs then this is the best typeface to use. It is also a versatile font which makes it an easy pair for other types of fonts such as serifs or san serifs.
Some script fonts might look delicate to print in Cricut but you would be surprised to see that your machine can actually pull it off. To get the best results with your cursive fonts, remember that the Cricut cuts letters that are at least 1/8 inches thick. It works best on fonts that are three to six points in size. Make sure to check your design measurements prior to starting your machine to avoid any trouble or wasting of materials.
Most Popular Cricut Fonts at Creative Market
To start your handmade projects, you need to choose a Cricut-friendly font that will match your design requirements. For ideas, you can browse at Creative Market where you can find lots of popular fonts that can be used on the Cricut Design Space app. You just need to download and install them in order to use them.
To make things more convenient, we round up some of the most popular Cricut fonts at Creative Market to help you move forward with your project, whether it's a special gift or a handmade item you plan to sell.
Best Cricut Fonts For Tumblers
Tumblers are one of the most frequently made items when it comes to personalized gifts. It is easy to create, but more importantly, your guests will be amazed at how you are able to make them using just your Cricut. Check out some of our recommended writing fonts to help you design your custom tumblers.
1. Dear Journal Calligraphy
Fill your tumbler surface with uplifting mantras through the use of Dear Journal Calligraphy Font. It's a handwritten font that comes with a plethora of ligatures and flourishes so you can add all the embellishments that you want to your project.
2. Still Shine Script
If you are starting out with your Cricut tumbler design, then go for Still Shine Script. This script font is a smooth and delicate handwritten font that can make your lettering design pop up more on your tumbler.
3. Chorasign Handwritten Script
Planning to label your tumblers with your friends or family's names? You can go for the Chorasign Handwritten Script if you want something that looks elegant and stylish at the same time. This luxurious handwritten font is the right choice as it comes with generous spacing between letters so your tumbler design will not have any overflowing problems.
Best Cricut Fonts For Shirts
Everyone loves a uniquely designed shirt. Rather than buying expensive ones, you can design your very own shirt at the comfort of your home through Cricut Design Space. Here are some examples of Cricut cursive fonts that you can download to make your own shirt design.
4. Buon Natale
Christmas is the perfect occasion to have matching shirts with your loved ones. If you are planning to make one for your friends or family, go ahead and use the Buon Natale font that comes in uppercase and lowercase letters. It has a handwritten font appearance so your shirt will look like it was handcrafted by an expert calligrapher.
5. Flamingo Formal Script
Create a Cricut shirt design that is more distinguished and stylish by trying the Flamingo Formal Script. It comes in three different weights namely regular, bold, and black. It will surely make your shirt design look more formal and elegant than other script fonts.
6. Michail Script
Michail Script is a bold font perfect for shirts for athletes, gamers, creatives, and even graphic designers. This Cricut-friendly layered font lets you come up with interesting letter effects to make your design look hip and young.
Best Cricut Fonts For Vinyl
Vinyl is usually used as wall decals and car letterings. It is a quick and affordable way to decorate your house, car, and even laptop so you can have your favorite quotes, names, or symbols with you wherever you go. Here are some of our recommended Cricut-compatible fonts for vinyl decals.
7. November Starlight
Create a stunning quote design for your laptop decals with the November Starlight font. With a sprinkle of eccentricity, we recommend this particular font as it comes in different strokes, with a complete set of uppercase and lowercase letters, so you won't encounter any layout problems on your wall decals.
8. Nostar Script
Nostar Script is another handwritten font that you can use for your vinyl lettering projects. The cool drybrush effect will make your decals look like it's been lettered directly to the surface especially when placed on a contrasting wall or car body.
9. Better Grade
For a flowing handwritten font option, you can choose the Better Grade Modern Signature font. It has an elegant and feminine vibe to it that will look great in any room or occasion. This is also a great fit if you are planning to create your vinyl monograms in Cricut.
Get the Best Script Fonts For Cricut at Creative Market
Whatever gift you have in mind, adding a personal touch is always possible when you have a Cricut and an amazing script font to accompany your design.
A great resource for all your design needs, Creative Market is a helpful platform where you can get templates, icons, images, and amazing fonts that are useful for any type of project. This article has introduced you only to the nine best Cricut cursive fonts that you can find at Creative Market. Sign up now to get unlimited access, not only to nine but to hundreds of Cricut compatible fonts designed to make your crafting process more fun and easier.
Getting started with hand lettering?
Free lettering worksheets
Download these worksheets and start practicing with simple instructions and tracing exercises.
Download now!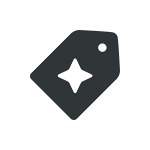 Creative Market