16 Best Watercolor Designs for Any Creative Project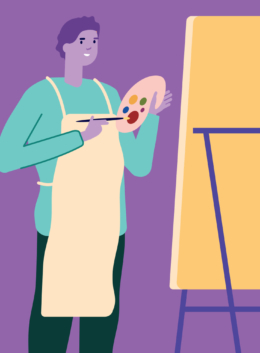 Colors are an integral part of any creative project; how you present them can radically change a design concept's look and feel. If you're opting to look into a graphic design project that throws back to traditional art, watercolor paints just might be an option you've never thought to explore.
Watercolor paints can be light or vibrant, can favor pastels or darker professional shades. A watercolor design trend can vary across how it's used by favoring specific color combinations with an interesting texture that can make your design pop.
A Background on Watercolor
Watercolor painting as a technique is most associated with Europe. Back then, pigments made use of earth or vegetable fibers that were ground into powder and bound in travel-friendly blocks with egg or gum and watered down for use on a linen canvas.
Watercolor paper would be developed and more prominent later, with color choices on a textured watercolor paper used by professional artists. Using traditional watercolor would later trickle down into various artwork and graphic design projects that want to opt for a painted look while employing soft colors.
How Does Traditional Watercolor Work?
Depending on which watercolor painting technique you want to explore, some historical methods include not using the color white so as not to "muddy" the pigments. Unlike acrylic paint, traditional watercolor painting takes more precision since pigments on water need guided directional brushing because the water controls most of the color's movement.
By contrast, acrylic paints can be more versatile than using watercolor, with techniques that allow painters to rely on layers of paint with limitless ways to adapt to mistakes like a missed brush stroke or two. With watercolor paints, artists have to work with a wet brush and canvas and have to move faster with the pigments of their choice before pigments dry up and the paint flow stops.
How To Use Watercolor Shades
Watercolor paint usually comes in a basic set similar to acrylics with a versatile variety of colors for any project. Watercolor painters from the older ages avoided using white to avoid muddying the earth colors of their choice and typically used water to thin out the shades. The deeper the pigment, the less water is used in the design. For lighter shades, less pigment is used and more water is incorporated.
Liquid watercolors may first feel like acrylic paint but adding water into the pigment renders the same result. These issues would be less prominent in graphic design when controlling watercolor textures and color saturations can have more creative possibilities for your design projects.
Watercolor in Graphic Design
Watercolor as a medium has lent itself to a lot of creative designs on a wide variety of digital assets like website design, business cards, and even event-specific illustrations. The look of watercolor paints in graphic design usually ends up as patterns and backgrounds or a key focus in brush typography. You can read more about recreating watercolor design with a hand-painted look here.
Abstract Watercolor Paint Designs
Abstract watercolor paintings are typically used as embellishments or mood setters of a graphic design project. Choices that use one color can appear more formal, while a mix of two to three shades utilizes contrast to evoke a certain emotion.
This watercolor inkblot from Lilliia Rudchenko, for example, is a great formal and nondistracting option for embellishing your presentations. Consisting of soft textures without being playful, this abstract design can grab your audience's attention without overwhelming them.
Choosing to work with two contrasting colors like this ink collection from Alaina Jensen can be great for showcasing a wedding's dress code of sticking to your chosen colors or communicating the general mood of your event's theme. The various shades of light and dark wash pigments are versatile in their application and are a creative way of showing off color options.
If you prefer professional-looking monochrome designs, this textured green watercolor abstract design can be used for any occasion. Sporting a light gold layer over the vibrant green, this design concept is for the classy and artsy types who want to spruce up their content with a background or a visual piece amid a wordy document.
Landscape Watercolor Background
Landscapes are a classic staple of a source of inspiration, and watercolors often create a mood to a landscape re-creation that's distinct from other art styles. Check out these watercolor landscapes and how you can use watercolor art in your next graphic design project.
Great for section title headers or for putting up on your wall, a monochromatic collection of watercolor landscapes can be a great visual element. This winter landscape concept would look great on a holiday greeting card or as a small embellishment of a heartfelt document.
On a similar track of greeting cards, dedicated postcards of landscapes in watercolors are also an excellent souvenir design concept. Create watercolor versions of familiar places and landmarks and send them to your loved ones as thoughtful and stunning visual communication that they can frame and keep forever.
Not limited to letters and postcards, landscapes in watercolors can also be used to decorate your invitations, menus and important lists. Knotted Design's invitation collection here has an excellent showcase of the many ways you can use watercolor landscapes as your main design choice.
Cool Abstract Watercolor Designs
Invitations aren't the only thing you can use watercolor designs for. Professional documents and folder headers can benefit from a pop of color whether as light decorative elements or space filler on your standard white paper.
Check out this watercolor wash business card by Charming Ink where you can adjust the wash to whatever other colors of your choice — although we do love this shade of pink.
Watercolors don't always have to be translucent though, as evidenced by Knotted Design's use of vibrant and eye-catching color shades being a focal point in their template.
Watercolor Templates for Your Creative Projects
There are plenty more watercolor templates you can choose from and a variety of applications you might not expect. For more digital applications, check out these samples below.
Watercolor Background Image Samples
Whether you use them for social media or a webpage background, these watercolor textures create a unique vibe to your profiles.
Love autumn? The earthy watercolor highlight covers above are great for setting up collections of your stories without distracting your audience from your main feed. You can change them out or add new shades adapting to the seasons as an interesting visual element in your social media profiles.
For the more festive seasons, using these watercolor backgrounds for your projects are great minimalistic alternatives for the happiest time of the year, without losing the spirit.
Perfect for the spring, these watercolor florals take right back to the gardens and fresh breeze with cool color pigments.
Watercolor Background Maker
Watercolor washes don't always have to be distinct brushstrokes or illustrations of popular items. These background makers have used watercolors as a framing device or as a primary embellishment on their sample design projects.
Working with watercolors — or any other painting techniques that you can think of — don't have to be difficult! Sign up here to get as many tips, guides, and helpful blogs for anything and everything you'd like to learn about creating your own design projects.
Getting started with hand lettering?
Free lettering worksheets
Download these worksheets and start practicing with simple instructions and tracing exercises.
Download now!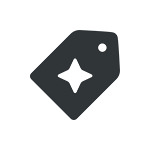 Creative Market