20 Stunning Ready-to-Use Blog Logo Templates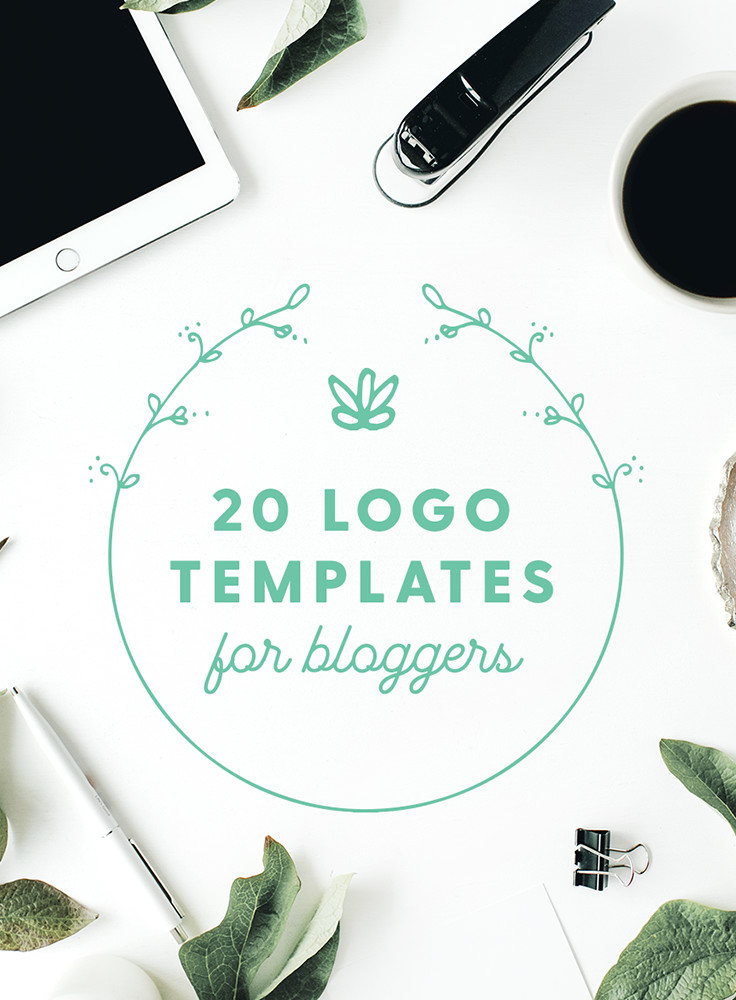 Blogging is a great way to express your creativity and build a following, no matter whether your blog offers lifestyle tips, stunning photographs of minimalist design, or helpful tips for other people who want to get started running their own blogs and businesses. The following 20 logo templates can help a wide range of bloggers create blogs that look professionally designed and can help boost a blog's brand and improve its reputation.
Logo Templates for Health, Fitness and Environmental Blogs
These blog templates are great choices for bloggers that specialize in wellness, health or anything earthy:
Healthy Living Logo Pack Vol. 1
This pack of logo templates was created explicitly with the health blogger in mind. It contains 27 different logos you can use, including those that can be used to label specific food and nutritional products, like Himalayan salt, agave and herbal teas.
Yoga – Illustrations and Logos
Yoga bloggers can take advantage of this pack of logo templates and illustrations. It includes four illustrations of a woman doing different yoga poses, eight logo templates that are related to holistic health, and three seamless patterns.
BOTANIKA Logo Pack
Add a touch of nature to your blog by using a logo from the BOTANIKA Logo Pack. These logos incorporate floral and tree-related images, which makes them a great choice for any eco-friendly, farming or outdoorsy brand.
Typographic Logo Creator
Use one of the logo templates, doodles and premade-base typography choices in this pack for any fun, feminine, whimsical brand. This bundle contains many food- and drink-related doodles, so it can be useful for a food blogger.
DIY Business Advice Blogs
For blogs that are run by entrepreneurs, or bloggers who give business advice to other people launching businesses, the following logo templates are good options.
Ladypreneur Branding Kit
Station Steven created Ladypreneur Branding Kit, which he explains can be used for growing an online community, launching an e-course, hosting an Instagram challenge and much, much more.
Mandala Logo Creator
Give your blog a powerful aesthetic by using the Mandala Logo Creator. This set of 232 mandala circles (each in five sizes), 46 mandala elements and 231 mandala element lines was created by Mindful Pixels with "girl bosses in mind."
Girlboss Logo Template Bundle
Lead the pack by creating a logo from the Girlboss Logo Template. The designer of this bundle explains that these logos are created for when "it's time to think like a boss," and they have a unique feminine twist.
Hers Logo Branding Kit
Another great kit of logo templates for "girl bosses," this bundle by Zeppelin Graphics includes not only logo templates, but also 20 gradients for Photoshop, 20 gradients for Illustrator, 160 premade vector elements, three video tutorials, and more.
Watercolor Fantasy Logo Kit Vol. 1
Add some color to your blog by using the Watercolor Fantasy Logo Kit Vol. 1. Each of these logos incorporates a bright dash of color that looks like watercolor paint, so you can give your blog a distinctly handcrafted, artistic vibe.
Stylish Logo Creator Kit AI + PS
This pack of trendy logo templates offers a bit of flair, with nine premade logos that are designed with style and fashion in mind.
Logo Creators Dream Bundle
Do you want to create a number of different logos, or do you have multiple blogs that you need to design for? Check out this Logo Creators Dream Bundle, which gives you the ability to create more than 10,000 unique logos. The bundle also includes 10 resume templates and 32 business card mock-ups.
520 Premade Logo Bundle + Bonus
Another large pack of logo templates, this bundle was created by XpertgraphicD. The bundle includes minimal typography logos, signature logos, luxury linear logos, feminine branding logos, travel logos and more.
Minimal Design-Related Blog
Minimalism is big these days, and if you have a blog related to minimal design, the following logo templates are fitting.
Ichic Premade Logo Templates Pack
IsikChic made this premade logo template pack, which comes with more than 100 logo templates for sleek, elegant branding.
Elegant Logo Pack BUNDLE
Another great option for an elegant blog is the Elegant Logo Pack Bundle. This pack includes 120 ready-made vector logos.
24 Elegant Logo Templates
If you're looking for a logo that's simple and sleek, you'll find it in this pack by Sarten.
Type Template Bundle
These logo templates incorporate words and letters, rather than images. The bundle comes with 18 type templates, and you can choose your own fonts to use in them.
Logo & Icon Creator Pack
This is a large pack of logos, submarks and designs that are subdued but stylish. The pack includes 50 logos, 50 submarks, 50 icon designs and 50 build-your-own elements.
Elegant Logo Pack Vol. 1
This logo pack contains logos that are upscale, refined and chic. It comes with 30 ready-made vector logos.
120 Minimal Branding Logo Pack
If you're looking for logos that scream minimalism, check out this pack of 120 logos by XpertgraphicD.
Trendy Branding Logos
These trendy branding logos are geometric and simple. The bundle has 135 logo templates and 120 geometric logo marks.
If you want to launch a blog to build your business, check out the products on Creative Market. Our designers have created a wide array of graphics, templates, icons and handmade fonts to help your blog stand out on the web.
---
Products Seen In This Post:
Getting started with hand lettering?
Free lettering worksheets
Download these worksheets and start practicing with simple instructions and tracing exercises.
Download now!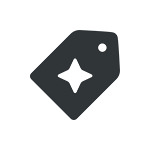 Creative Market