20 Boutiques That Are Winning at Web Design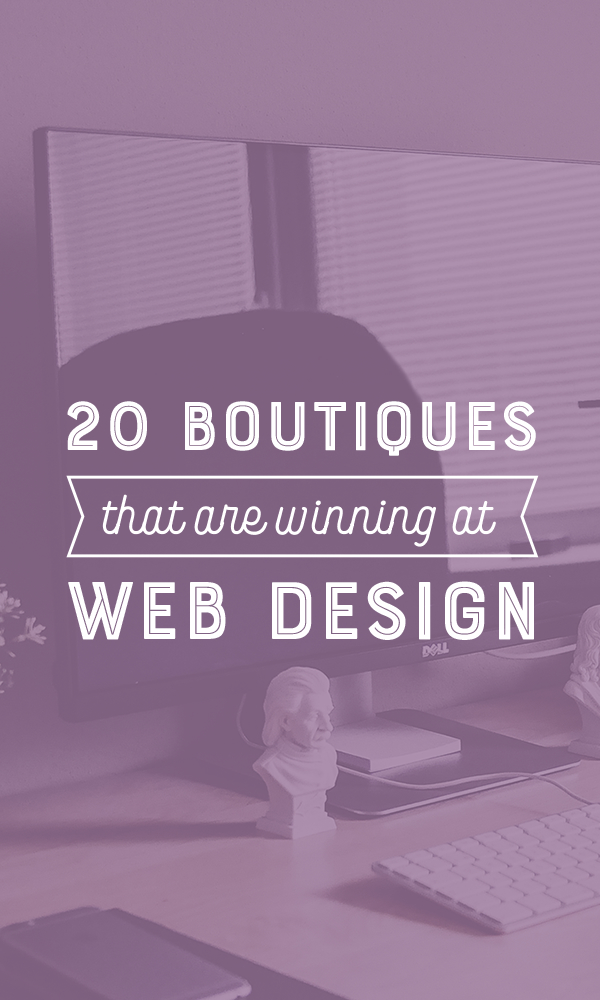 Even though the boutique experience is something to be had in person, online shopping has made it a breeze to bring the boutique into the privacy of your living room as you browse and buy the latest fashions on your desktop or mobile. A successful boutique is one that succeeds at translating its physical brand online, guaranteeing a loyal online shopping base and mucho conversions. Here are 20 sleek boutiques with the most creative and aesthetic websites that blend awesome design together with e-commerce functionality and the user experience. Located in South Beach, Frankie Miami is a boutique that sells beach-to-street pieces for women. Its site is almost like an entire lookbook—at least on the homepage.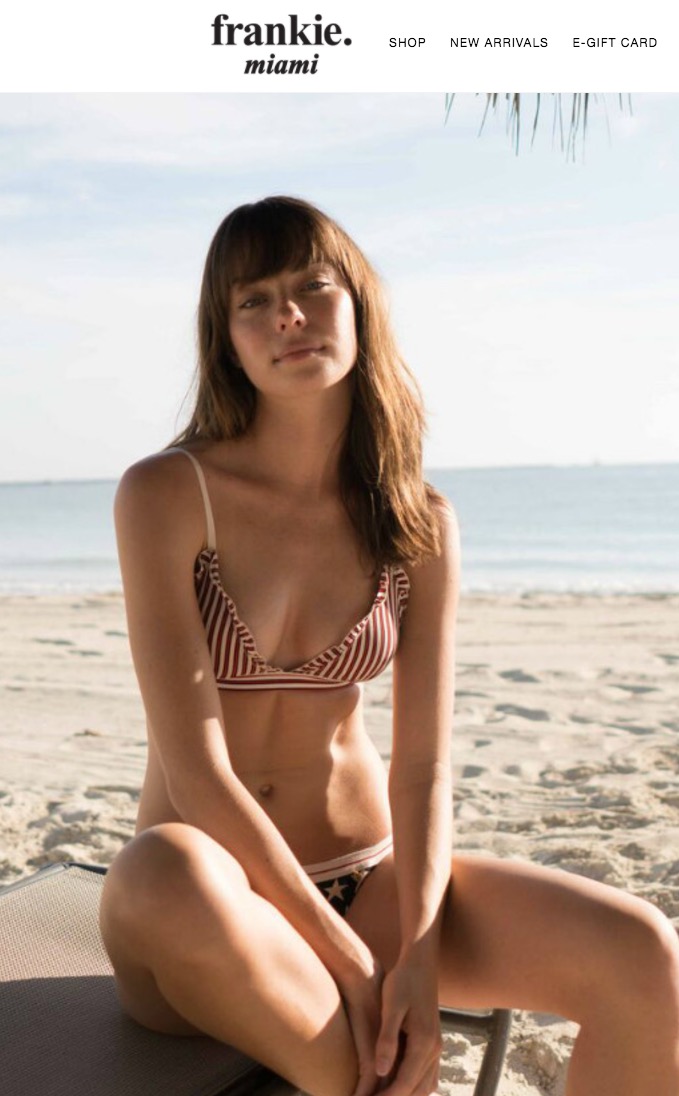 As soon as you land there, you'll see models showing off clothing and beachwear in super-huge images. Kudos to this store's designers realizing that a boutique's site should be image-heavy to show off all its great fashions. You can achieve a similar effect with this WordPress shop template by Bluechic:
White space dominates the web design for this fashion boutique, and that is what makes this such a winner. White space is a stellar technique to encourage shoppers and website users to home in on the content on a webpage.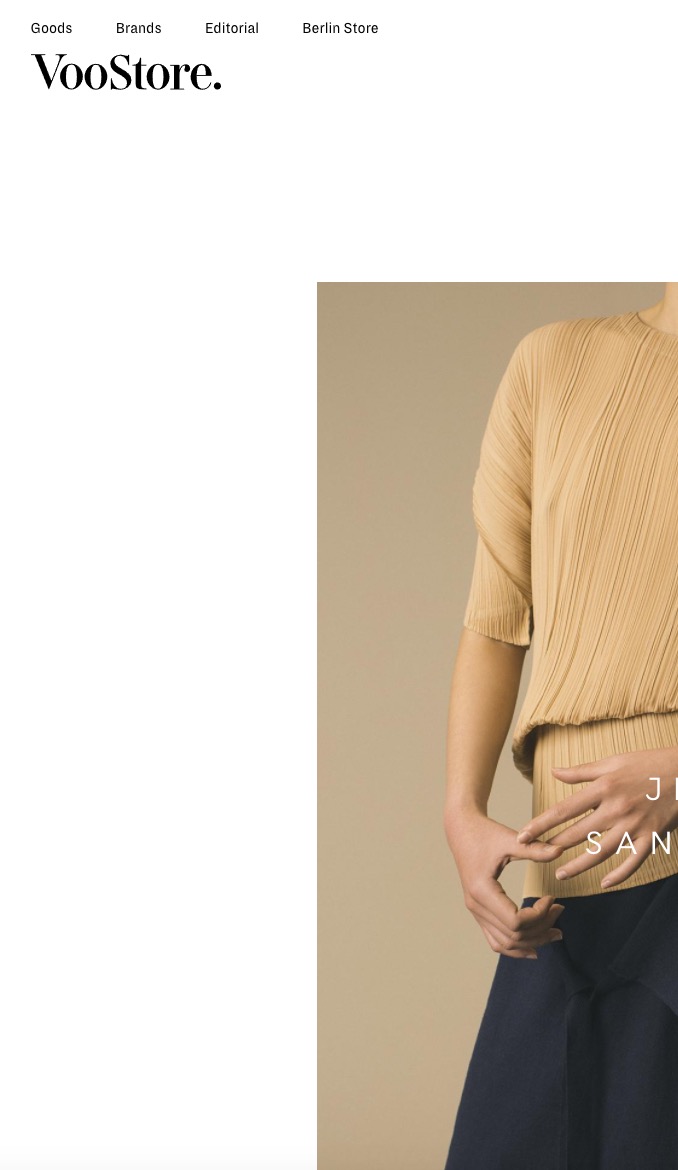 In this case, it's the huge and high-quality images that showcase this boutique's clothing. Awesome images, studies show, boost conversions and sales, so kudos to Voo Store's design team. Located in the heart of the Big Apple, this luxury boutique showcases fashionable clothing…and minimalist web design. Its site understands that less is more and doesn't attack shoppers with kitschy and gaudy graphics or colors.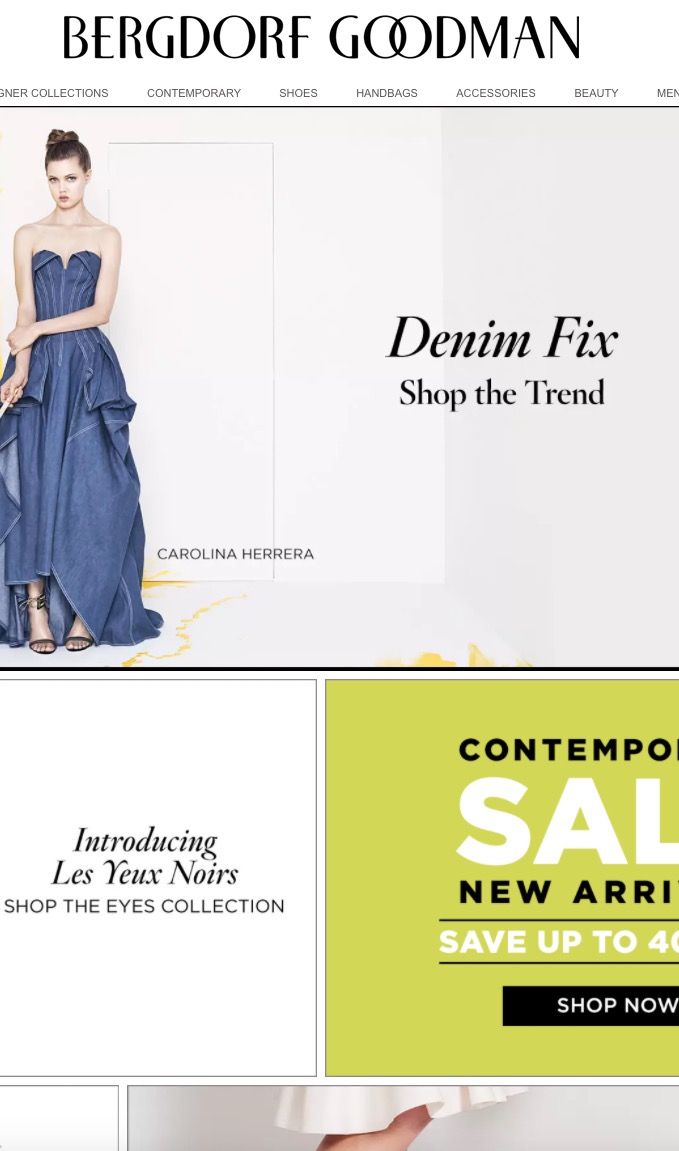 Instead, the site lives up to its luxury roots and stays true to its more conservative design mantra. What results is a site that uses color sparingly…where it counts! What makes Colette's site so user-friendly is the huge typography. In all honesty, if you can't see what you're about to buy, then how can a customer properly complete a purchase? This boutique concept store features huge typography in its hero images, navigation menu, and throughout its site, no matter what page you visit.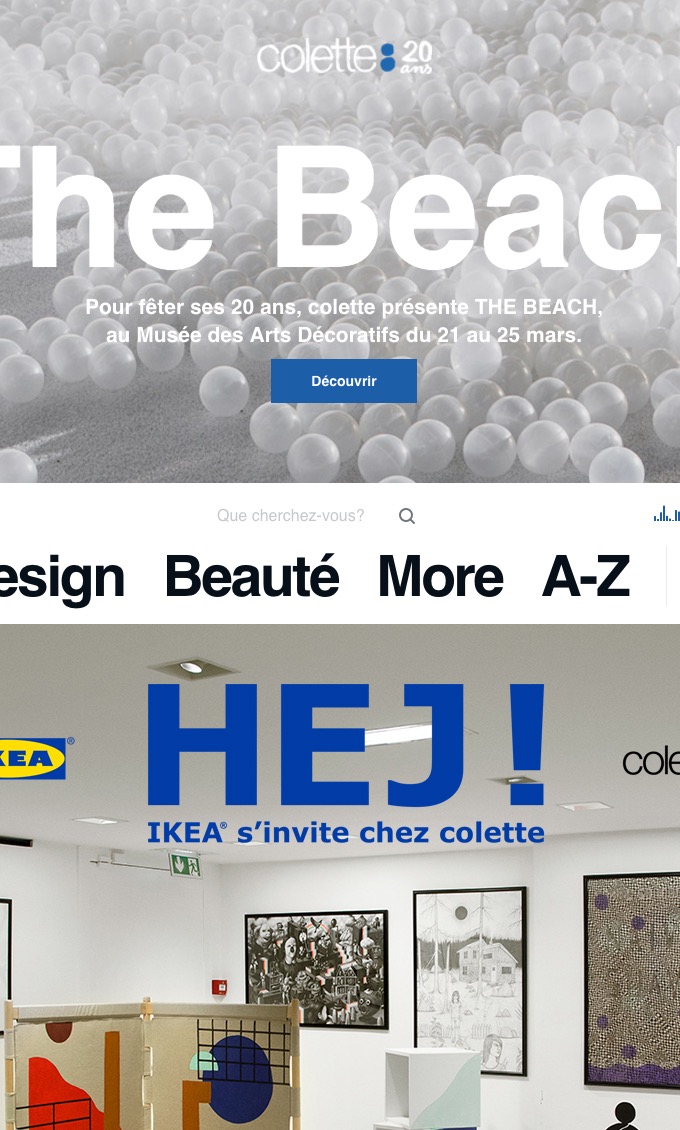 Bonus: The huge fonts aren't just easier to read, but they're also aesthetically designed. The strength of Cherry Heel—a boutique shoe store, in case you couldn't tell—is its emphasis on size in design. The sheer magnitude of all of the elements on its homepage—from the carousel to banner ads to images to call to action buttons—communicates a sense of "size matters!"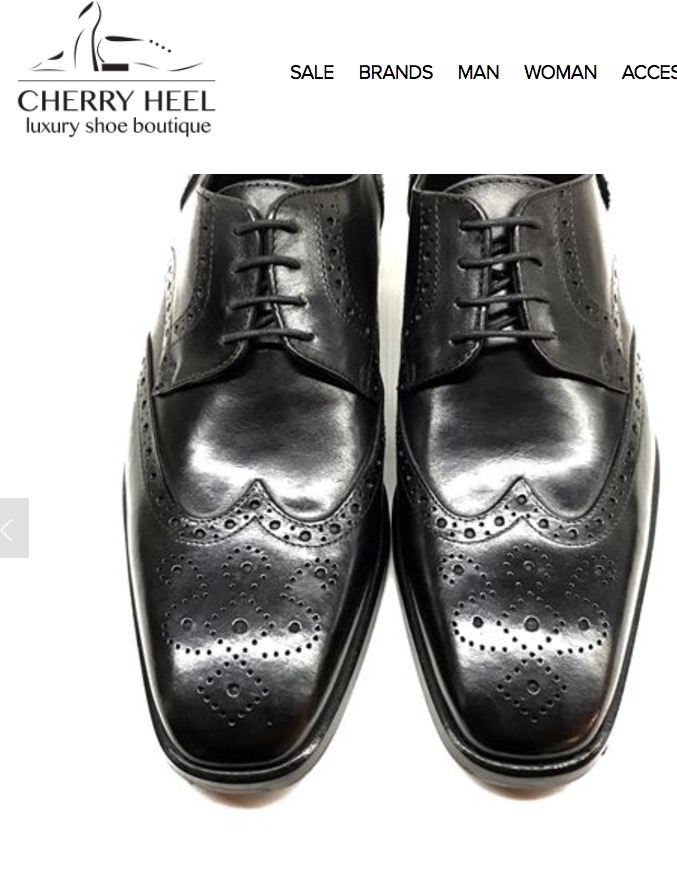 As a result, the long-scrolling homepage is a luxurious delight to take in, especially if you're on a smaller device. This European boutique's site stands out admirably due to its reliance on card-based design. Card-based design is an information-sorting technique where content on a site is neatly organized into easily accessible cards. This makes life a lot easier for shoppers who just want to browse through the site.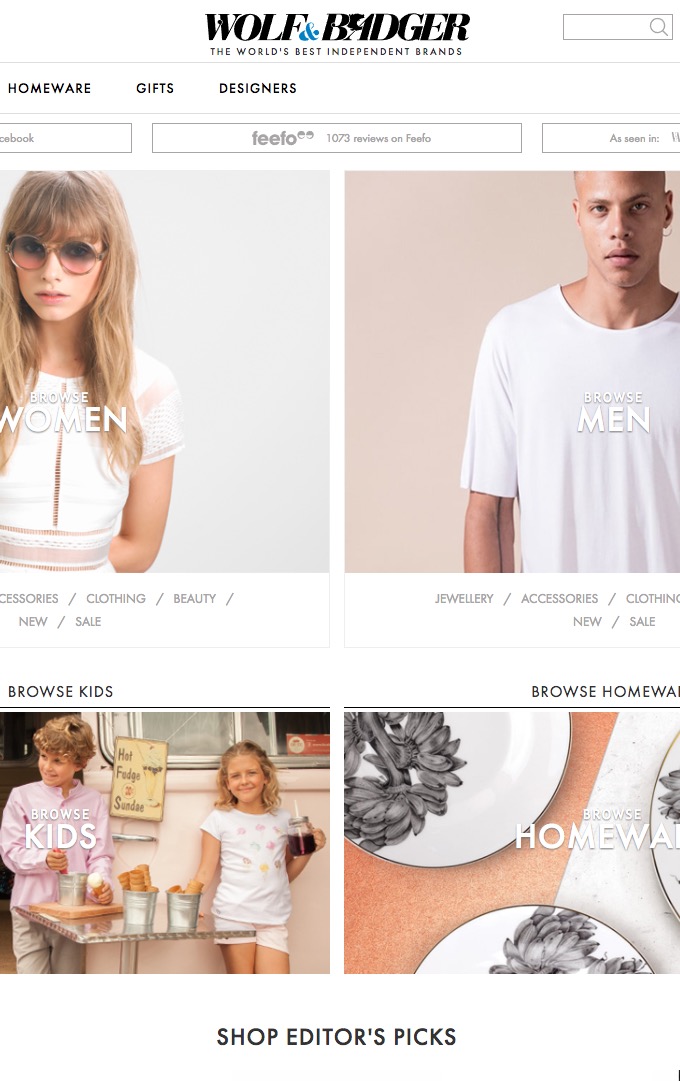 For using this smart technique to organize its content, Wolf & Badger gets a deserving nod (not to mention more conversions because people can find their way around the site more efficiently). The Webster's site design is unique because of its use of the mega menu (also called a flyout menu) as the main form of navigation. Plus, the navigation is along the left side of the page instead of the top, which is what shoppers are normally used to seeing.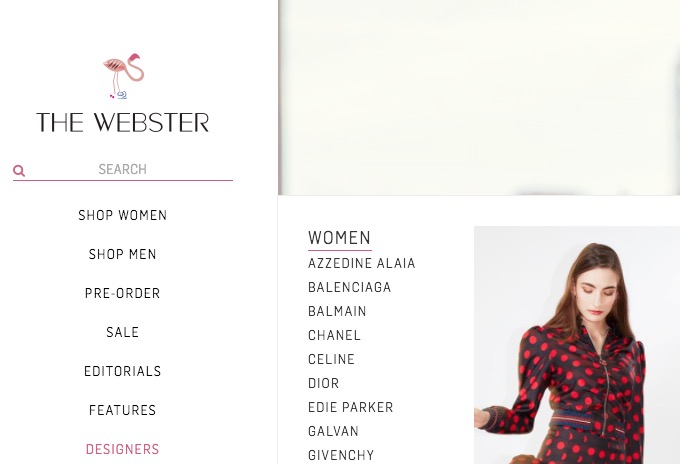 This break with convention allows customers to easily browse through the store's different categories with clarity and ease, making this a smart design choice. Rome's neatest jeans boutique store appreciates that customers need to see each item of clothing from several angles—almost like they're there in person, turning it over in their hands for closer inspection.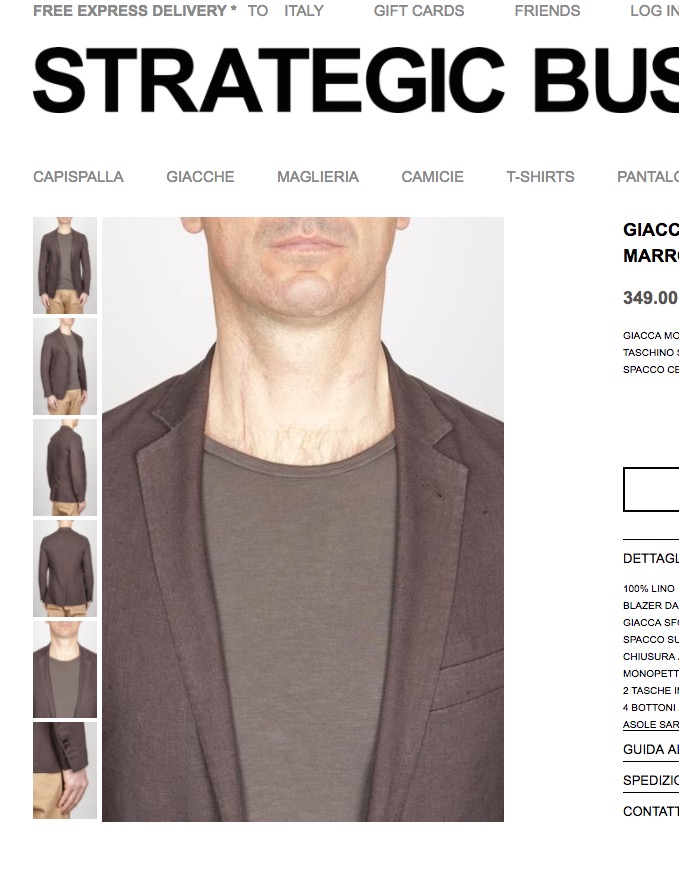 On every product page, SBU features several images of the piece of clothing from various angles, so customers are able to feel like they're looking at the item up close and personal. Around since 1843, this high-end boutique uses a carousel on its homepage, right above the fold, to display its most important items. Whether it's the store's new arrivals, a new selection by a trendy designer, or a new line for the latest season, the carousel takes site visitors through its offerings in just a few seconds.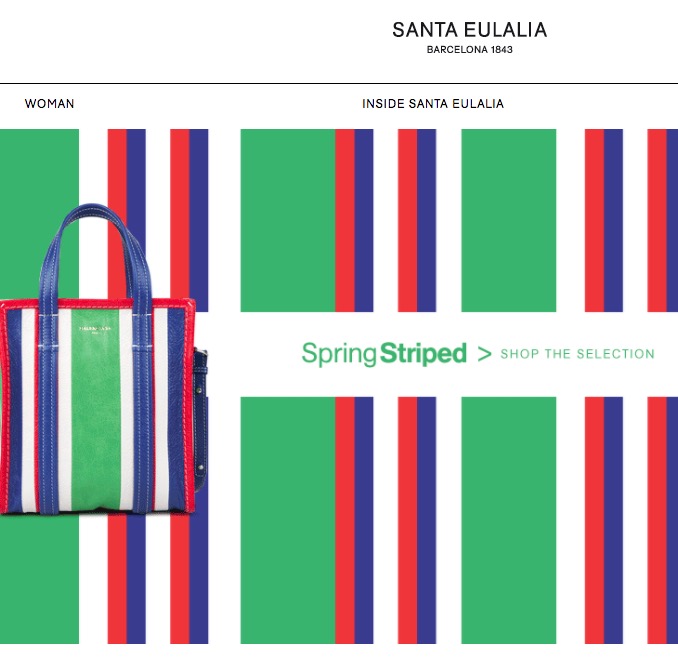 It's a practical solution when your store wants to give its shoppers several things to look at in the same block of content. Elizabeth Charles is a boutique store that caters to women's fashion. Its homepage integrates perfect marketing in design by including a vertical bar at the top of the homepage that advertises free shipping after buyers clear a certain spending threshold.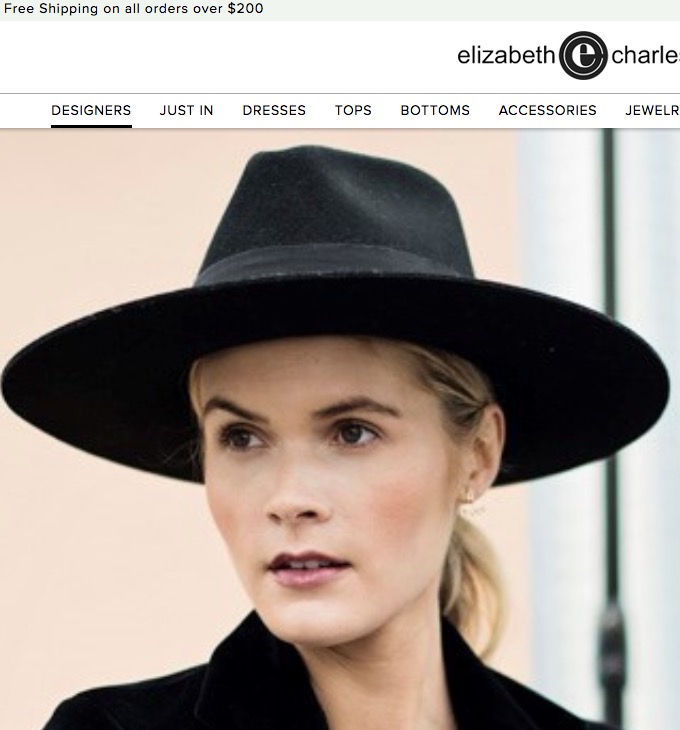 Studies show that free shipping does tend to increase both sales and revenue, so this boutique's site motivates shoppers with this incentive very smartly. Typography is one of the most vital aspects of great design, and Kuznetsky Most 20 features intriguing stencil typeface on its homepage. This kind of font is found both on the headline as well as the call to action button copy.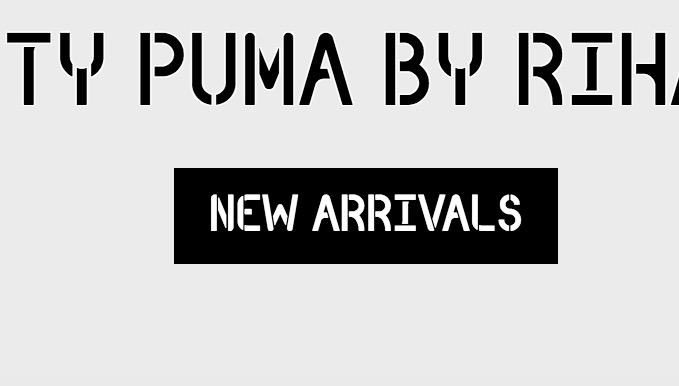 Not only is this font very attractive to look at, but it also provides functional benefits: It's super-easy to read and make sense of. This boutique goes with a very mysterious site design, which makes it somewhat of an oddity on this list. Yet that's the hook that makes site visitors want to navigate and explore further.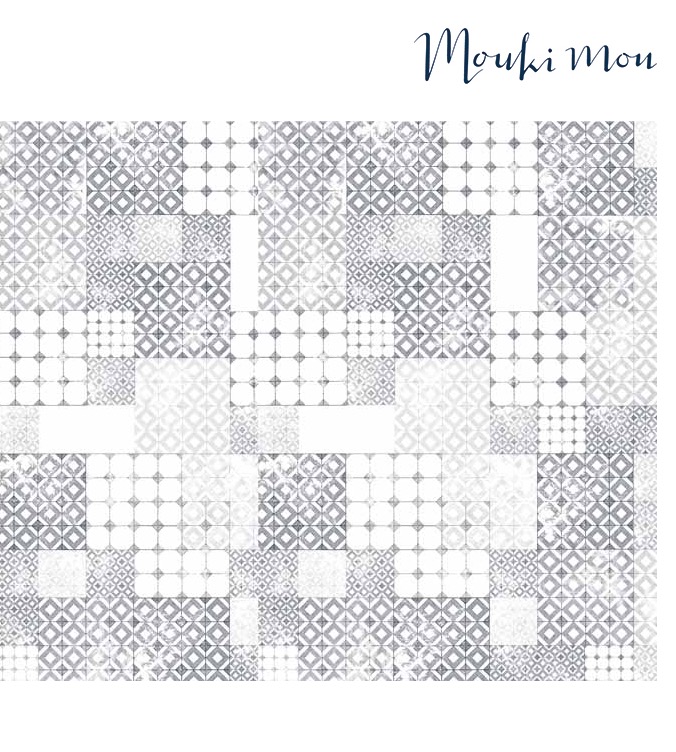 Landing on the homepage, shoppers only see an arcane, rectangular pattern and a lot of white space. This subtle interpretation of web design is consistent with its understated storefront in London. United Arrows is a chain of boutiques in Japan that carries its own brand as well as others. What its homepage design does spectacularly well is ensure that shoppers understand from the get go what brands its online store carries.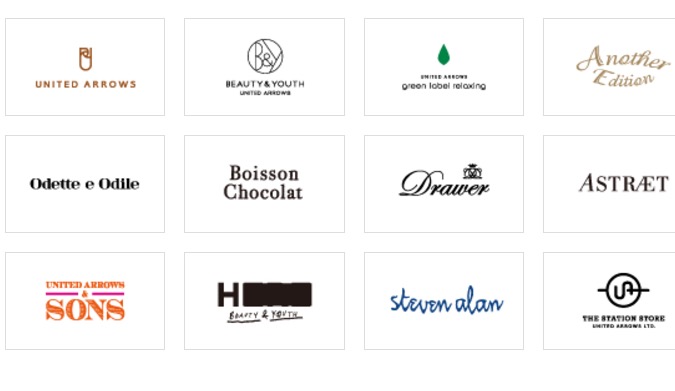 Using social proof in a highly practical way, the homepage features logos of the brands it does carry, so shoppers can immediately navigate to the brand's page that they care about. The House of Bijan, an exclusive boutique for the supremely wealthy that sells everything from menswear to timepieces, has an interesting design on its various category pages.
The Menswear section, for example, features a horizontal photo gallery that opens up along the bottom of shoppers' browsers, which lets people get a great sampling of its products, thanks to the high-quality and super-sharp imagery. One of the coolest boutiques in the City of Angels, Tenoversix sports a site that makes excellent use of the cross sell to help its customers. On any given product page on the site, shoppers are given a range of recommendations underneath the product they're looking at.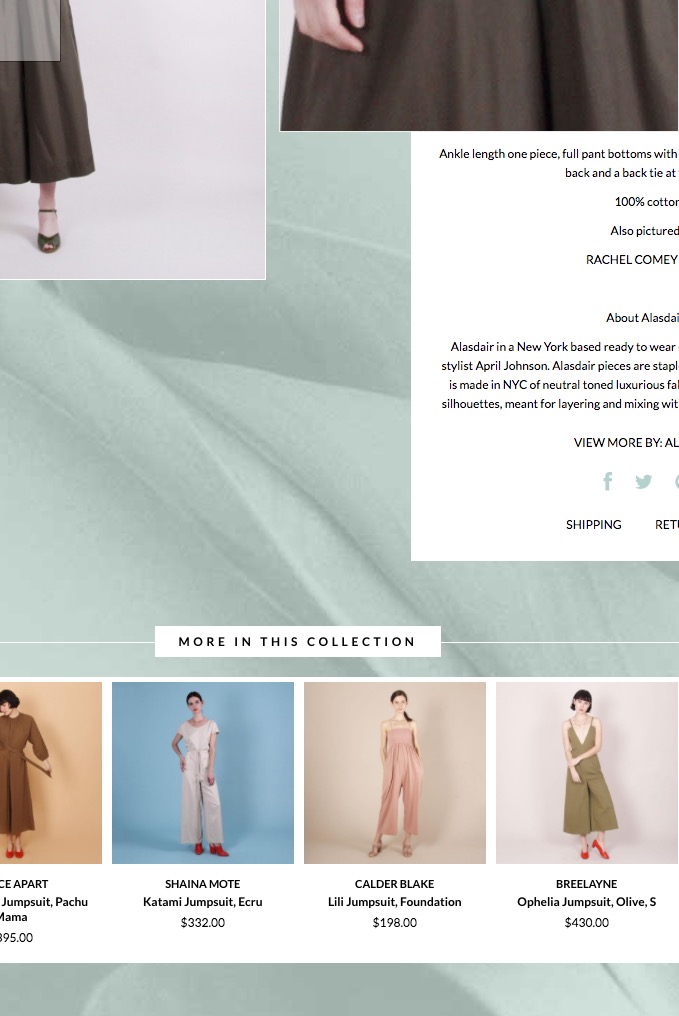 These recommendations complement the product they're already looking at and hopefully will buy, in the end benefitting both the shopper and the boutique's bottom line. The Bourdon House in London is a boutique that understands the power of storytelling in its web design. Right off the bat, on the homepage, shoppers get a detailed introduction to this brand and its philosophy in creating and selling fine, luxury clothing and accessories.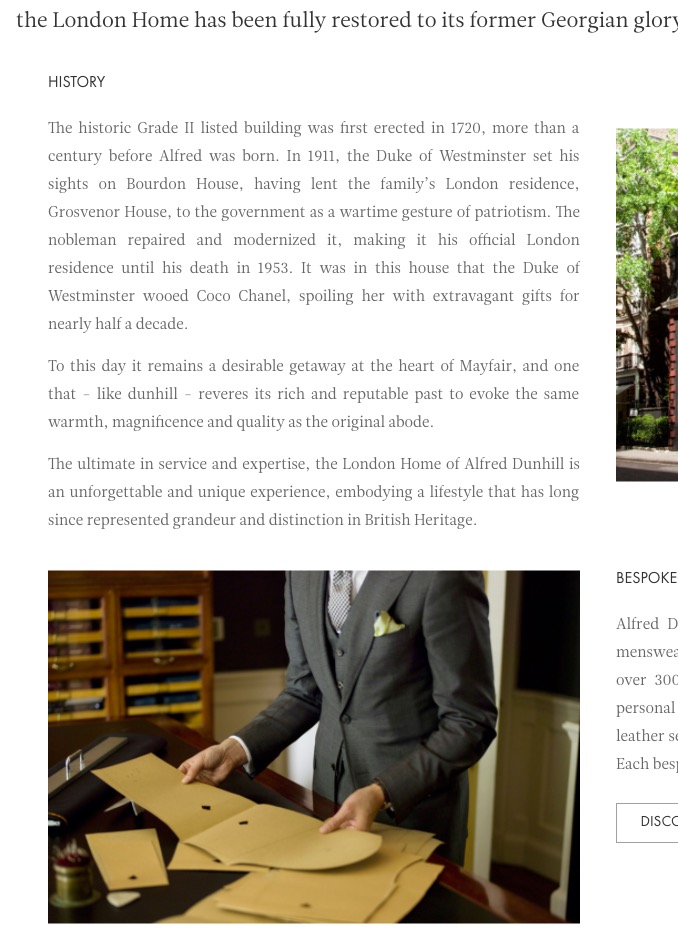 As a bonus, the homepage's interface is extremely usable, with a brand video in the header and a flyout menu in the left-hand column. Very sheik. This apparel and accessories boutique uses a sliding carousel, but with one catch: Instead of the carousel being surrounded by white space and centered on the homepage, the carousel is the entire homepage!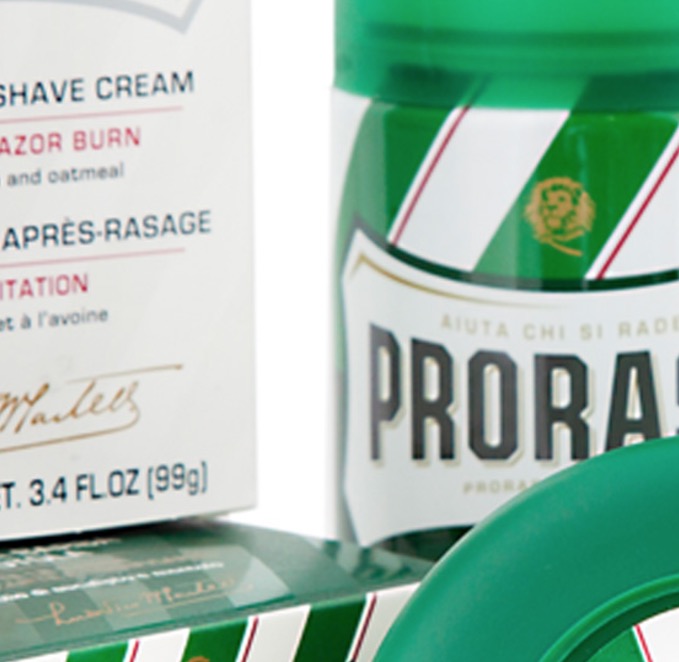 The mega images that make up each slide in the carousel span the width of the entire screen, ensuring that site visitors and shoppers are captivated by 20Twelve's intelligent use of imagery and macro photography. One of the more underrated-but-highly-important aspects of ecommerce is the security seal and trust signal, essentially a badge or icon that assures customers that their financial transactions are totally secure when shopping.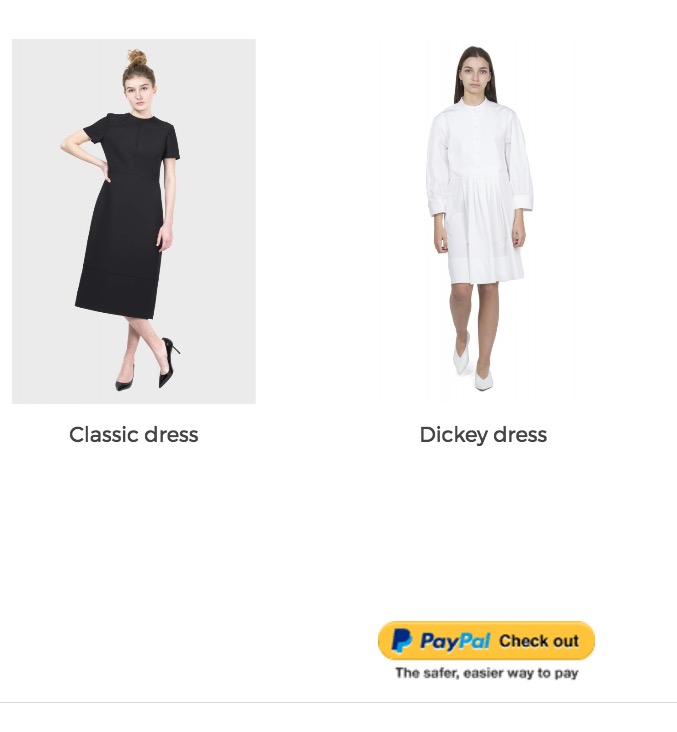 What Actuel B's web design does so well is provide its customers with big-time assurances by including a PayPal icon on each product page to signal safe and secure transactions—each and every time. Thanks to this assurance of trust, you can bet his boutique's conversion rate gets a lift. Parlous X's site is designed to sell. From a customer's standpoint, it has a stellar user experience because of the presence of big and noticeable call to action buttons all over the homepage! Every category has a bold and inviting "Shop Now" button underneath it, making it easy for hungry shoppers to part with their money at a moment's notice.
The use of simple and minimalistic black-and-white color schemes also helps these buttons stand out with greater urgency. Bird Brooklyn's site uses pleasing and soothing colors in the background to establish the theme of its brand, which is fashion-forward and inviting selections for both men and women. This unisex boutique also uses a clean, clutter-free layout that makes navigation a cinch and a pleasure.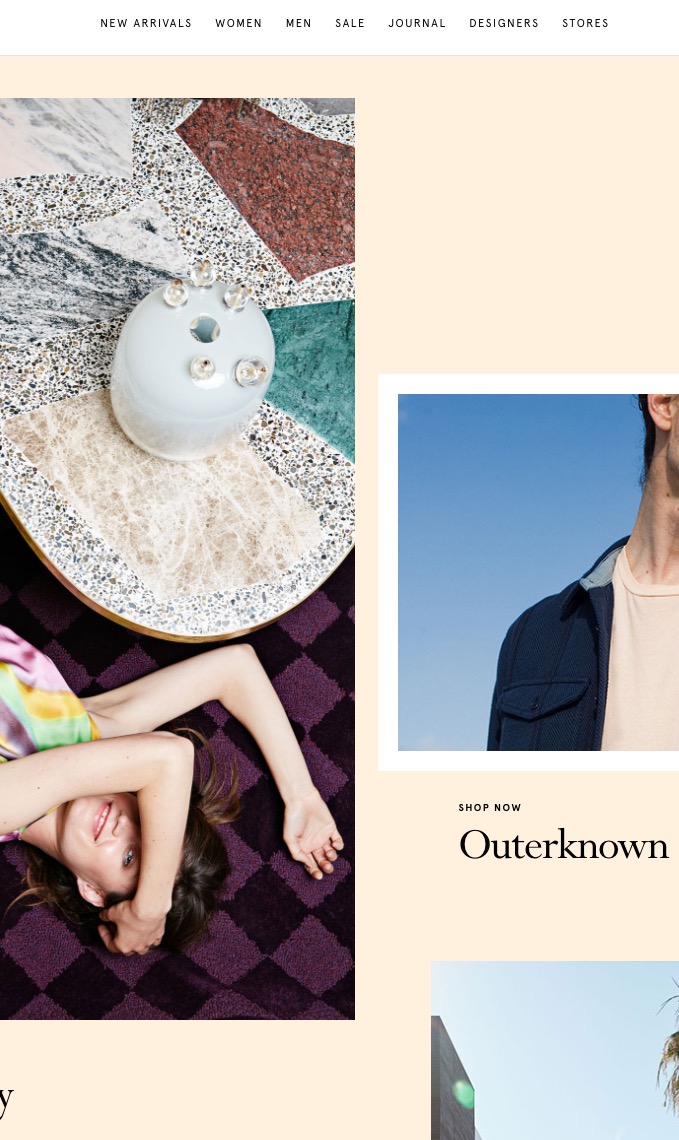 Whether shoppers are looking for the newest arrivals or simply want to browse, this site enables them to do that without any friction whatsoever. You can achieve a similar look with this minimal theme by Hello Detail:
Smart Web Design to Encourage Online Shopping
The common bond between these 20 boutiques is that their online presence is rock solid. Not only do they succeed at bringing their in-store experience to the web and across all devices, but they also achieve a level of web design that makes shopping on their sites a true, seamless experience. When you attain this combination, your brand gets the best of both worlds. Your brick-and-mortar store flourishes, but so does your ecommerce operation, making you well-rounded retailer in this day and age of the web.
---
Products Seen In This Post: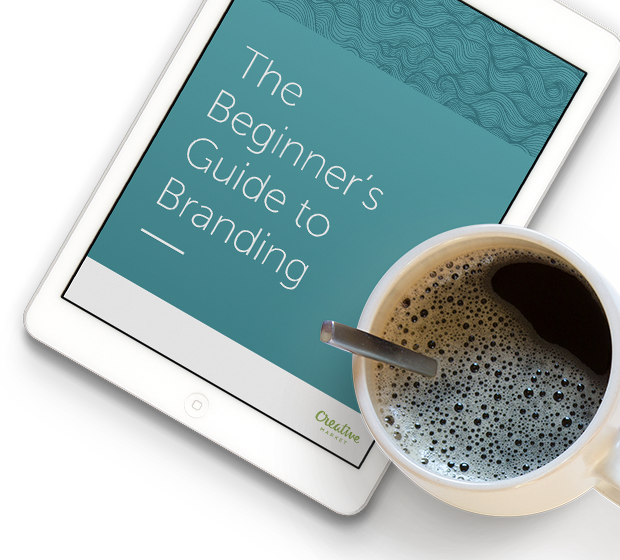 Free Beginner's Guide to Branding
Designing your own brand?
A fun, friendly, FREE guide to build a stellar brand identity.
Download now!
Marc Schenker
Marc is a copywriter and marketer who runs The Glorious Company, a marketing agency. An expert in business and marketing, he helps businesses and companies of all sizes get the most bang for their ad bucks.
View More Posts