30 Impressive Calligraphy Fonts That Look Just Like the Real Thing

If you've ever wanted to include beautiful hand-drawn calligraphy in your designs but you just don't know how to do it yourself, you're in luck. These standout Creative Market designers have created calligraphy fonts so impressive that they look just like the real thing.
Pin this for later

Rastenoba Script comes with a duo of fonts: Rastenoba Script and Rastenoba Hand. This whimsical, casual font is usable with a range of programs, including Photoshop, InDesign, Illustrator, Word and more.
Created by MediaLab Co., Mericella contains two fonts: Mericella Regular and Mericella Roughen. Mericella is a lowercase font great for invitations, business cards and more.
The designer of Hazel script describes the font as jolly. It's a bold, handwritten font that supports more than 11 languages.
Mallory Script is a handmade font that is suitable for business cards, greeting cards and branding materials. The font includes a selection of extra characters.
Authentic, by StudioRz, is a more formal calligraphy typeface. However, thanks to its natural handwriting look, it is suitable for both modern and traditional designs.
Shania comes with 270 glyphs. It's a unique, striking calligraphy typeface that evokes motion and movement.
Graptail created Delitha, a hand-painted script that comes with a set of extras. Delitha can be access by using an OpenType savvy program, including Illustrator and InDesign.
Florence is a delicate and feminine handmade calligraphy font. It's a great typeface choice for wedding invitations, logos and more.
vuuuds created Reusk, a modern script font that is whimsical and fun. Reusk also comes with an alternative glyph and swash.
Hiyida is a bold lowercase calligraphy font. One of the best perks about this font is that it allows you to create custom dynamic text and features 801 glyphs.
Corneria Script is a formal, traditional calligraphy font created by Mans Greback. Corneria is a great choice for logos, titles and slogans.
Paradise is a modern typeface that includes decorative characters and a "dancing baseline." The fun nature of Paradise makes it appropriate for celebration invitations, event flyers and more.
Malibu Script is a font that contains 619 glyphs. It is a minimalistic, modern hand letter typeface.
Amarlettering has created artilla script — a modern, casual typeface. The font comes with more than 330 glyphs.
Challista script is a modern calligraphy typeface created by Amarlettering that goes well with invitations, business cards, branded materials and more. It comes with 380 glyphs.
TheSecret is a handmade font with more than 50 end-swashes. It includes a variety of multilingual symbols.
Heartbeat is a casual and playful font created by Jamalodin. With more than 630+ glyphs, it's a great choice for greeting cards, party invitations, blog headers and more.
Seniors created Isabella Script — a copperplate calligraphy font that is both classic and elegant. It features more than 420 glyphs and 169 characters.
Hollyland is girly and fun, and it's a perfect choice for party invites, wedding invites and more. The creator of the font, Typezilla, has included helpful YouTube videos showing you how to access its OpenType Features and Alternate Characters.
This fanciful duo of fonts pairs perfectly together, like salt and pepper. In addition to the two fonts, Salt and Pepper includes objects and icons, floral elements, frames, handy borders, whimsical seamless patterns and subtle textures.
Pointlab has created Marchy Script, a set of three modern, friendly fonts: Marchy Script, Marchy Line and Marchy Sans.
The creator of Mulberry Script, Cultivated Mind, offers a free demo font so you can try it out before you buy it. The download includes 81 bonus watercolor art files and 165 extras (berries, flowers, flourishes and more).
Nouradilla Script is a curly, quirky font. The font has an up-and-down baseline and it includes a free demo of the font.
Blessed Print created Amelia Script and it includes the modern, clean font and more than 150 end-swashes. The font is a great choice for posters, stationery, wedding invitations and more.
Willshering script, by moriztype, comes with two elegant fonts: Willshering script and Willshering sans. It also includes a selection of ornaments.
Aidan is a very romantic and dramadramatic script, which means it's a perfect font for wedding invitations, Valentine's Day cards and love letters.
Rosalinda Script is a playful handwritten typeface that was created by the designer with wedding invitations in mind. The script comes with multilingual support for more than 25 languages.
Cantoni is named after its designer DebiSementelli's large Italian family. It's a font family that is like the family members themselves: affable, creative and crazy in a good way.
Created by Harder Type Foundry, Gullever Font is a handmade calligraphy font with soft lines and curves. It works best with OpenType friendly applications.
The Mozart Script mimics the music of Mozart: formal, yet playful. It looks like early American handwriting.
Use one of these calligraphy fonts in your design, and you'll be able to achieve that beautiful, hand-drawn look. However, if you've ever wanted to learn the art of lettering so you can make your own calligraphy font, you can get started learning how to create your own typefaces here.
---
Products Seen In This Post:
Getting started with hand lettering?
Free lettering worksheets
Download these worksheets and start practicing with simple instructions and tracing exercises.
Download now!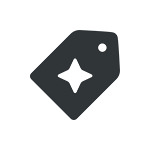 Creative Market