​​Introducing Our New Certified Badge
On March 9th, 2020 we will remove the Certified Program from Creative Market. Shop applications are no longer being reviewed as of Feb. 24th, 2020. To learn more about this change, please visit our FAQ page. 
---
Every day, Creative Market shop owners from around the world design unique assets to help you bring your ideas to life. This marketplace is now home to over 3 million products, covering all kinds of creative needs, including modern fonts, detailed illustrations, entire website themes, and more. With so many wonderful options, have you ever wished you could quickly narrow your choices down to the most distinct, high quality assets? Meet Certified by Creative Market, our new badge and review program for exceptional design products.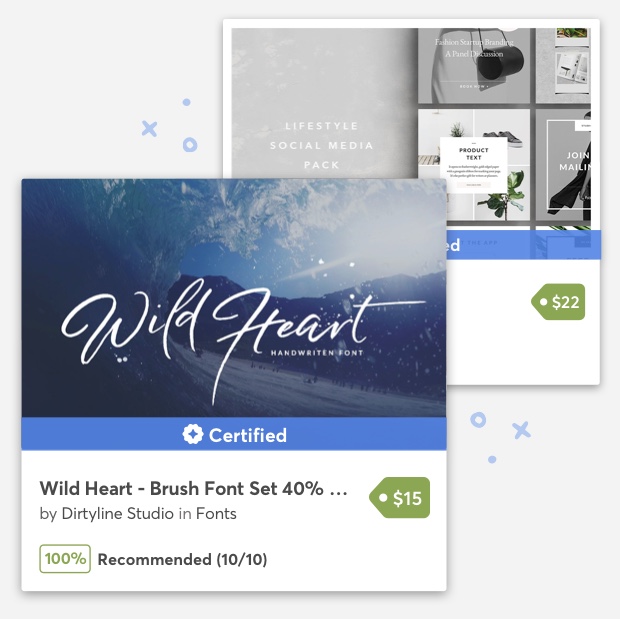 Reviewing Extraordinary Design
Here's the thing: you are rigorous, and so are we. Certified by Creative Market is a guarantee that the product you're looking at has passed our Design Curator's extensive, manual quality check of 20+ items. These are just some of the things we're looking for:
Impeccable file organization: Certified products are organized in a way that makes your life easier. Layers are properly arranged, where applicable. Labels are clear and pertinent.
High flexibility: Certified assets are easily adaptable. Colors and elements, where applicable, are easy to modify. Layers aren't flattened, facilitating edits.
Professional execution: The overall composition is clean and elements are properly generated, displaying high technical skill.
Stylistic uniqueness: These products stand out for their original aesthetic and will add distinctive character to your projects. Not repetitive or generic-looking.
Visual cohesion and consistency: In products that include multiple items 

(like

icons or fonts), our curator looks for visual harmony and balanced sets.
Superior graphic quality: There is no pixelation and the files offer superb performance in the medium they're meant for

(screen

or print).
Thoughtful layouts: Spacing and placement are well-considered. Where applicable, there's a clear grid.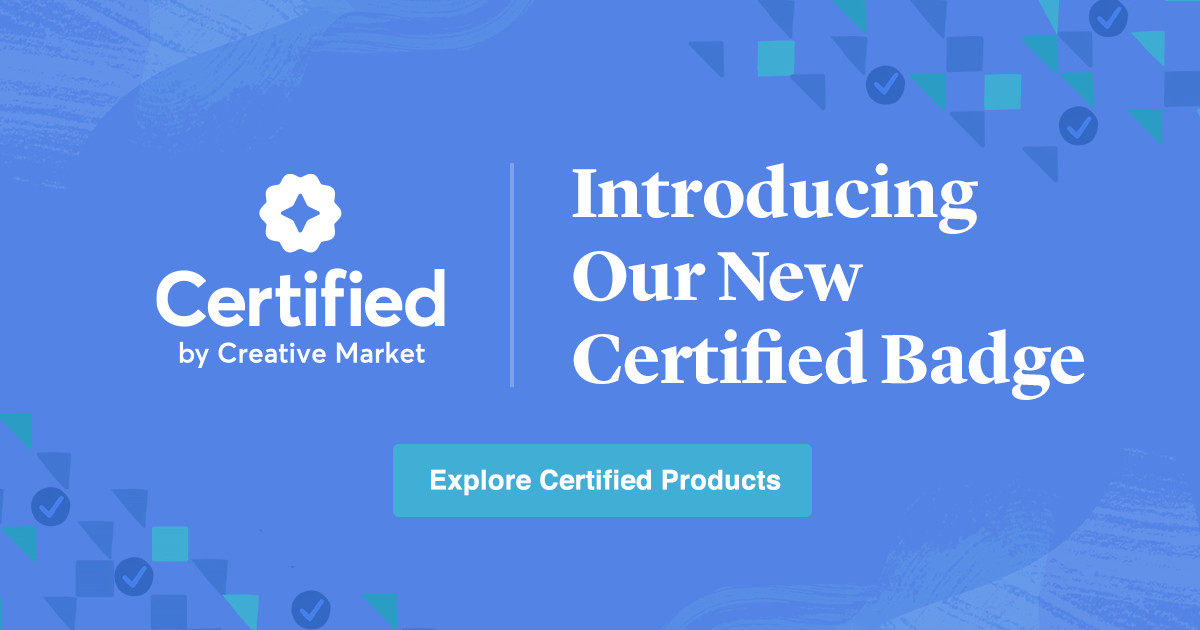 Meet our Curator
Liz Meyer is a New York-based designer & illustrator with a BFA in Communication Design. Specializing in editorial and conceptual pieces, she is also an alumna of the prestigious typography program at Cooper Union. Her former clients include Time Magazine, Newsweek, and Fast Company. Liz joined the Creative Market team in 2018, and is our resident expert in design curation.
Exceptional Assets, Certified
Moving forward, just look out for the Certified symbol to quickly spot assets that have gone through this rigorous evaluation program. We're excited to see what you'll build with these inspiring products!
Getting started with hand lettering?
Free lettering worksheets
Download these worksheets and start practicing with simple instructions and tracing exercises.
Download now!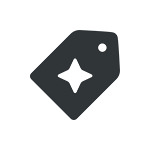 Creative Market