20 Charts That Make Combining Colors So Much Easier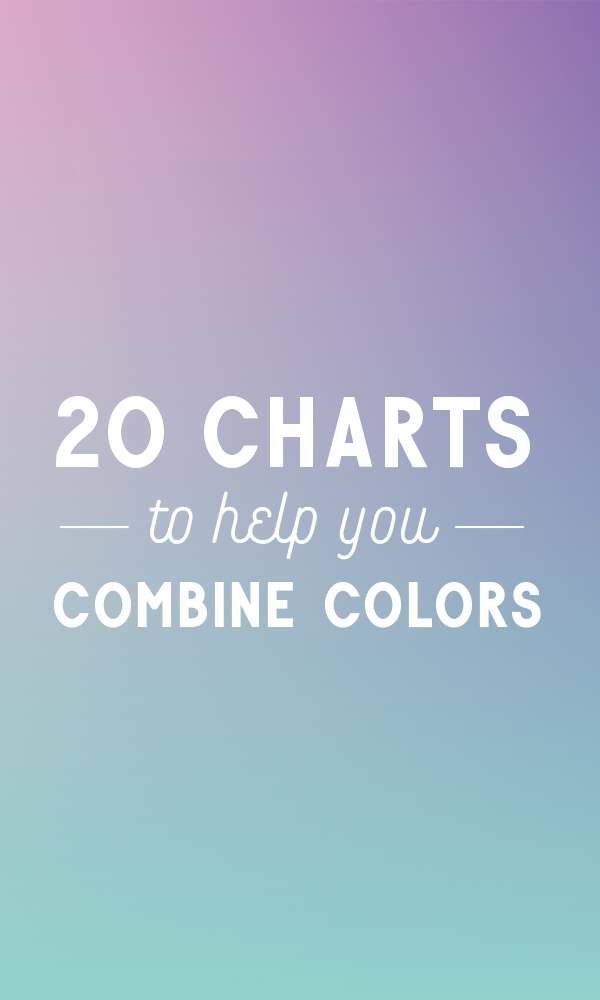 Colors play a vital role in our visual perceptions and reactions.

 They help us convey messages, evoke emotions, and add brilliance to our everyday projects. Designing a meaningful color palette involves

 knowing which hues are appropriate and for what purposes. A keen understanding of color combinations is essential for designers. 

To make this process much easier, I am going to list 20 charts that make choosing and combining colors a breeze. Let's begin!

Colors play a vital role in logo design. The art of mixing the right colors while creating logos can take your brand to the next level. This infographic explains the psychology behind certain color choices.

A customer's purchase decision depends greatly on the product's overall visual impression, something color can help establish. This infographic explains the emotional connection and response involved in the use of color for business.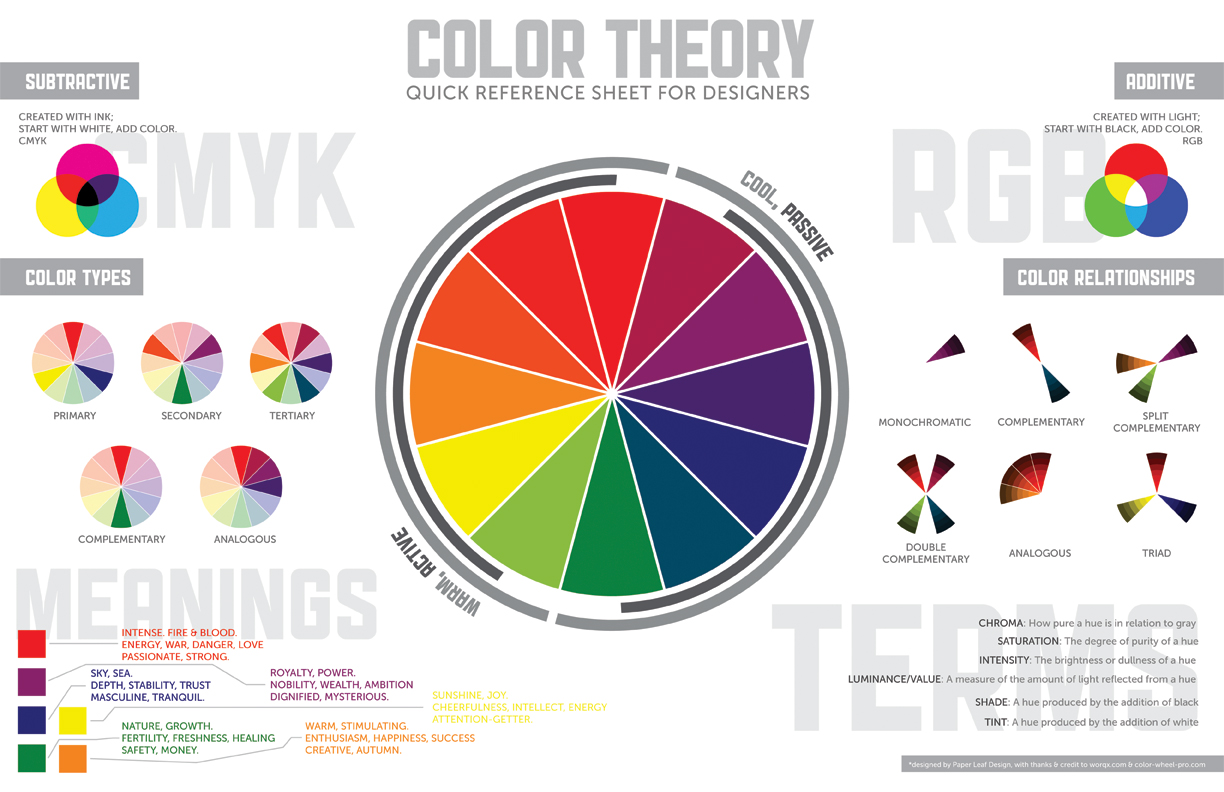 This color chart is a quick reference sheet for designers. It explains a range of color tones from cool to warm. You will also find some basics about color combinations, and references for technical terms like primary, secondary, and tertiary colors.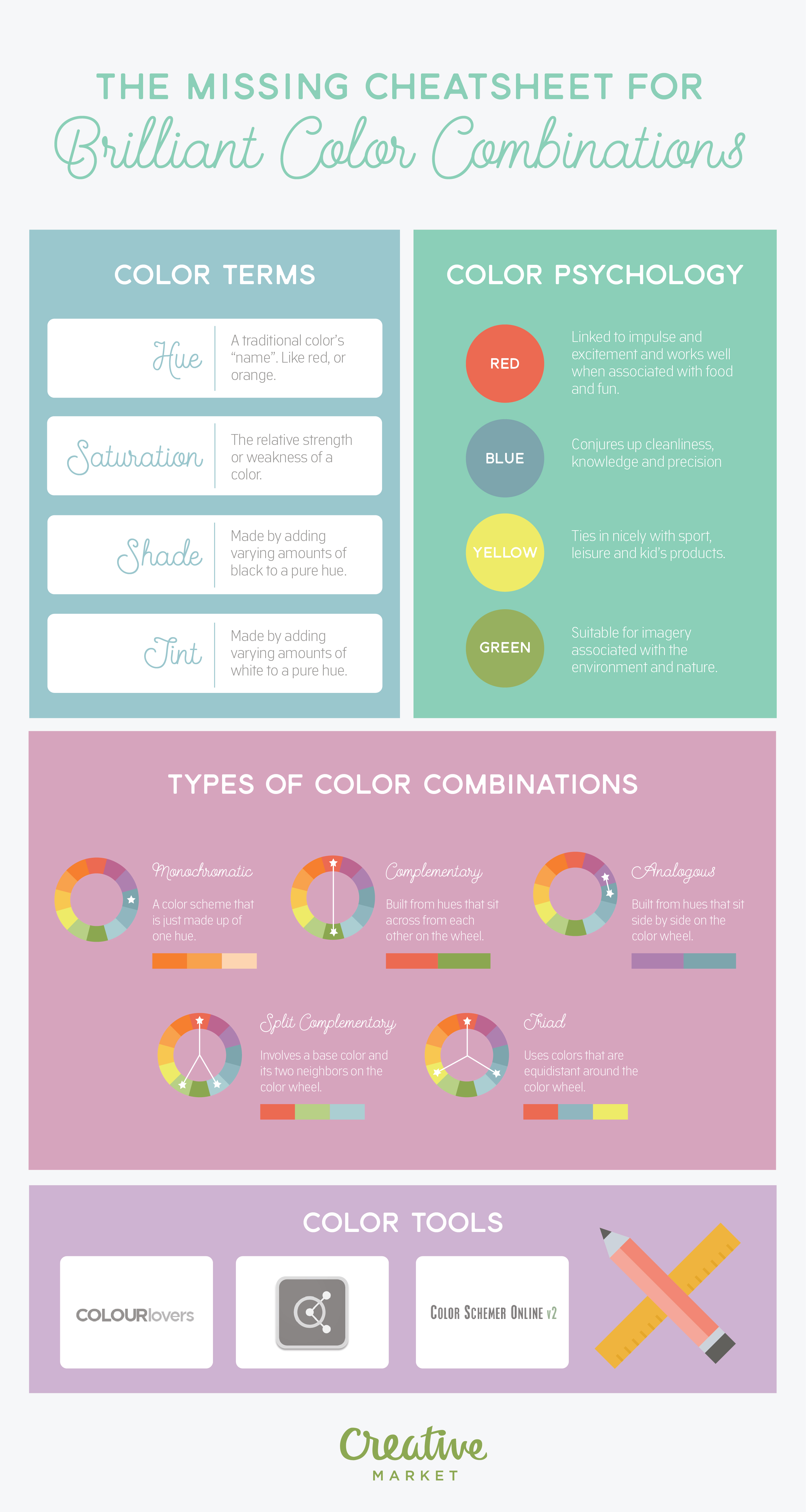 Brilliant color combinations require an understanding of color psychology, terms, and palette types. We have summarized what you need to know in this handy infographic.

Certain colors create unique sensations. Some make you feel comfortable while others add stress. This infographic explains color preferences that go with your personality type.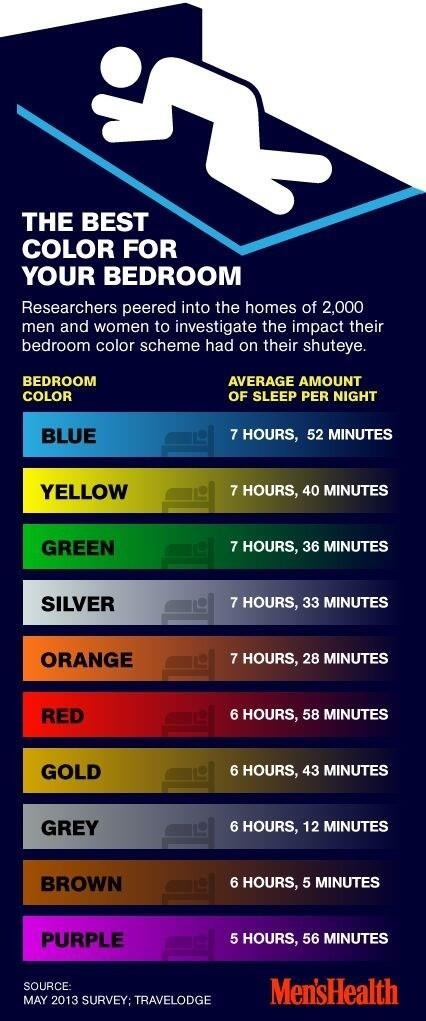 While choosing bedroom colors, you may prefer ones that are a bit funkier and fresh. However, don't ignore the impact of color on your sleeping times.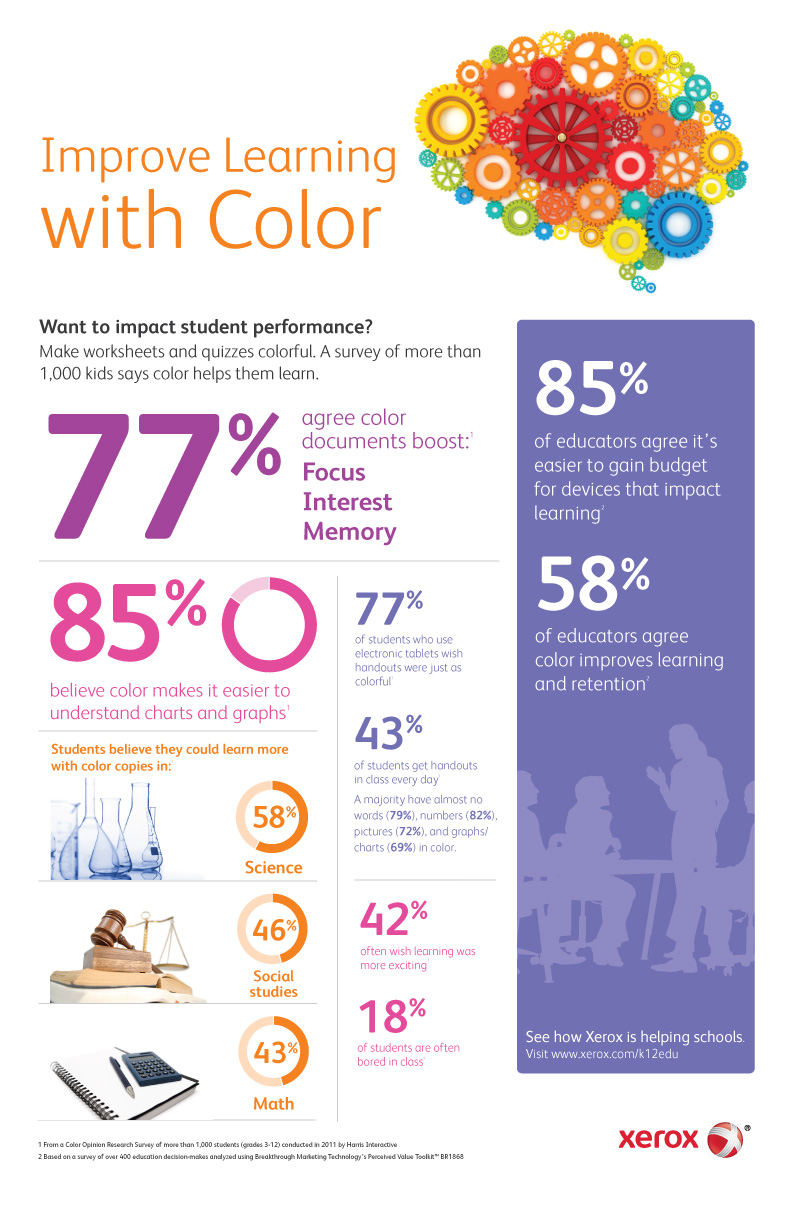 It is quite surprising to know that color affects your learning practices and can hinder or improve them.

The impact of colors on our mood and emotions is an important aspect of interior design. Without its understanding, you cannot come up with a kick-ass design. This infographic will guide you in the right direction.

When it comes to creating a globally informed design, it is useful to understand the cultural psychology of colors. This color chart will help you explain the significance and 

associations with different shapes, symbols, and colors around the globe.

This interior design-focused infographic explains how different colors can be blended to establish certain moods. These principles are also at play in other design applications.

This infographic provides a handy guide to create a cohesive color scheme, including dark, light, bold, neutral, and contrasting colors.

Pantone has predicted colors and trends that affect the design industry for years. This chart summarizes some of their last predictions.

This color chart explains

the common printing terms for color processes. These are quite handy for use in the printing world. 

This chart explains the psychology behind how colors affect your product's purchases. While marketing your products, take special care about color choices and how they can help improve sales.

It is crucial to learn the art of color coordination, as the individual impact and connotation of certain hues can change (for better or worse) when paired.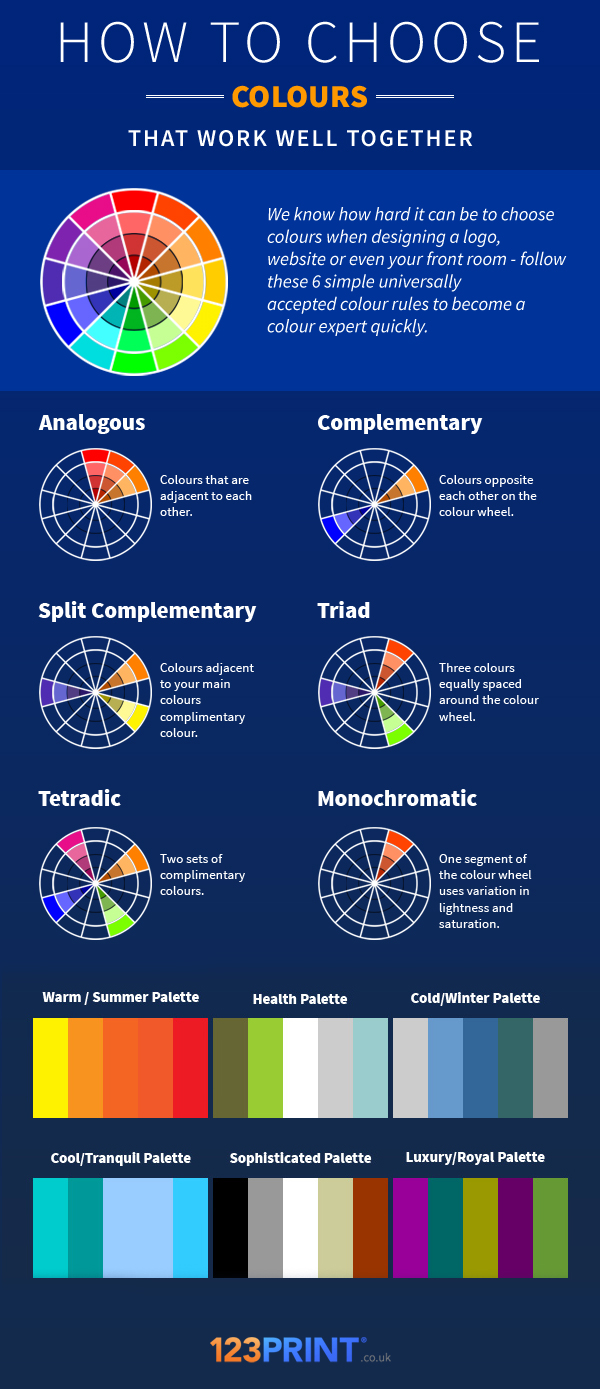 Choosing colors that work well together is a form of art. Certain combinations can convey sophistication, luxury, coolness, and even health.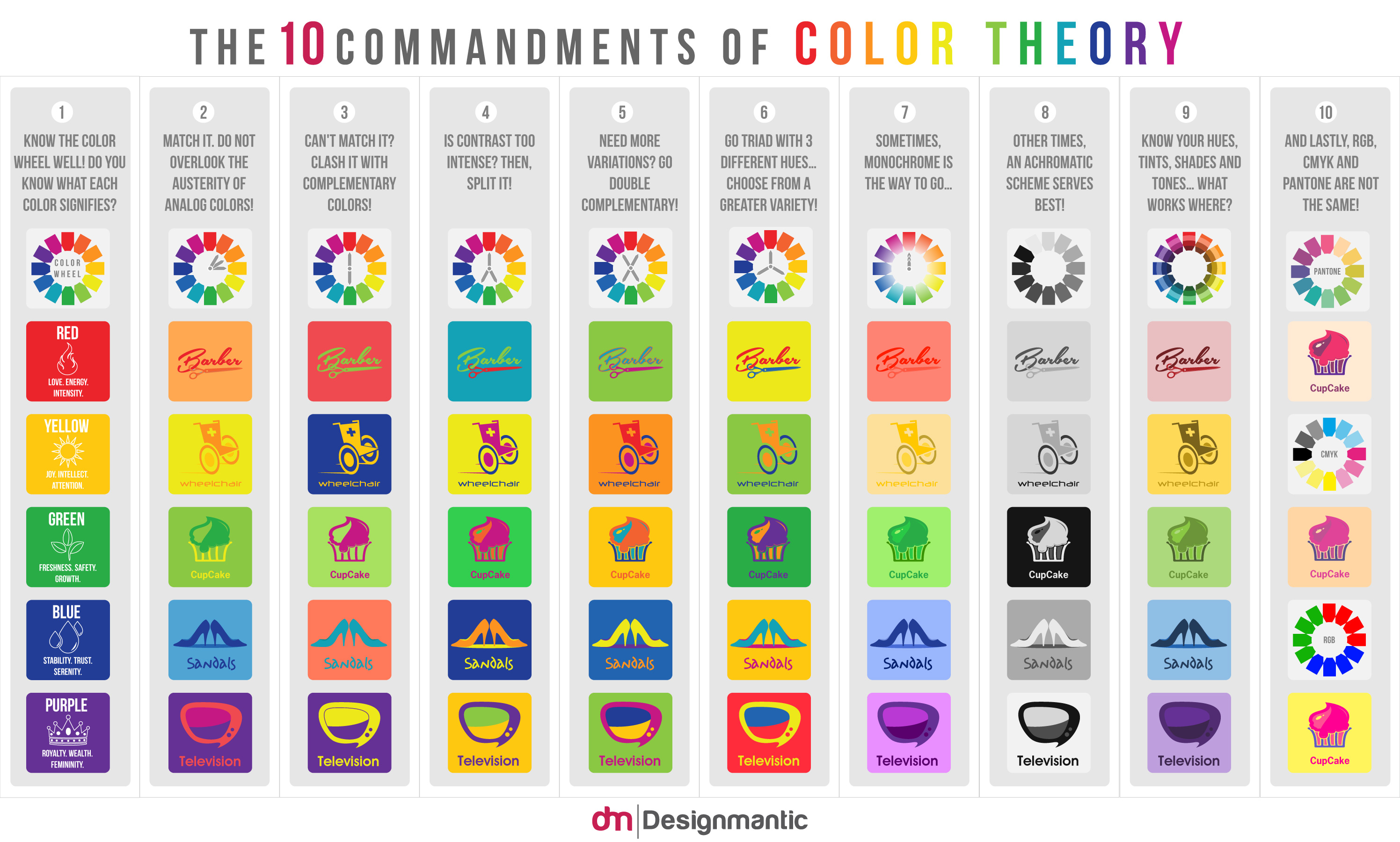 This infographic displays the 10 key commandments of colors, including key advice on contrast, color meaning, hues, and color systems.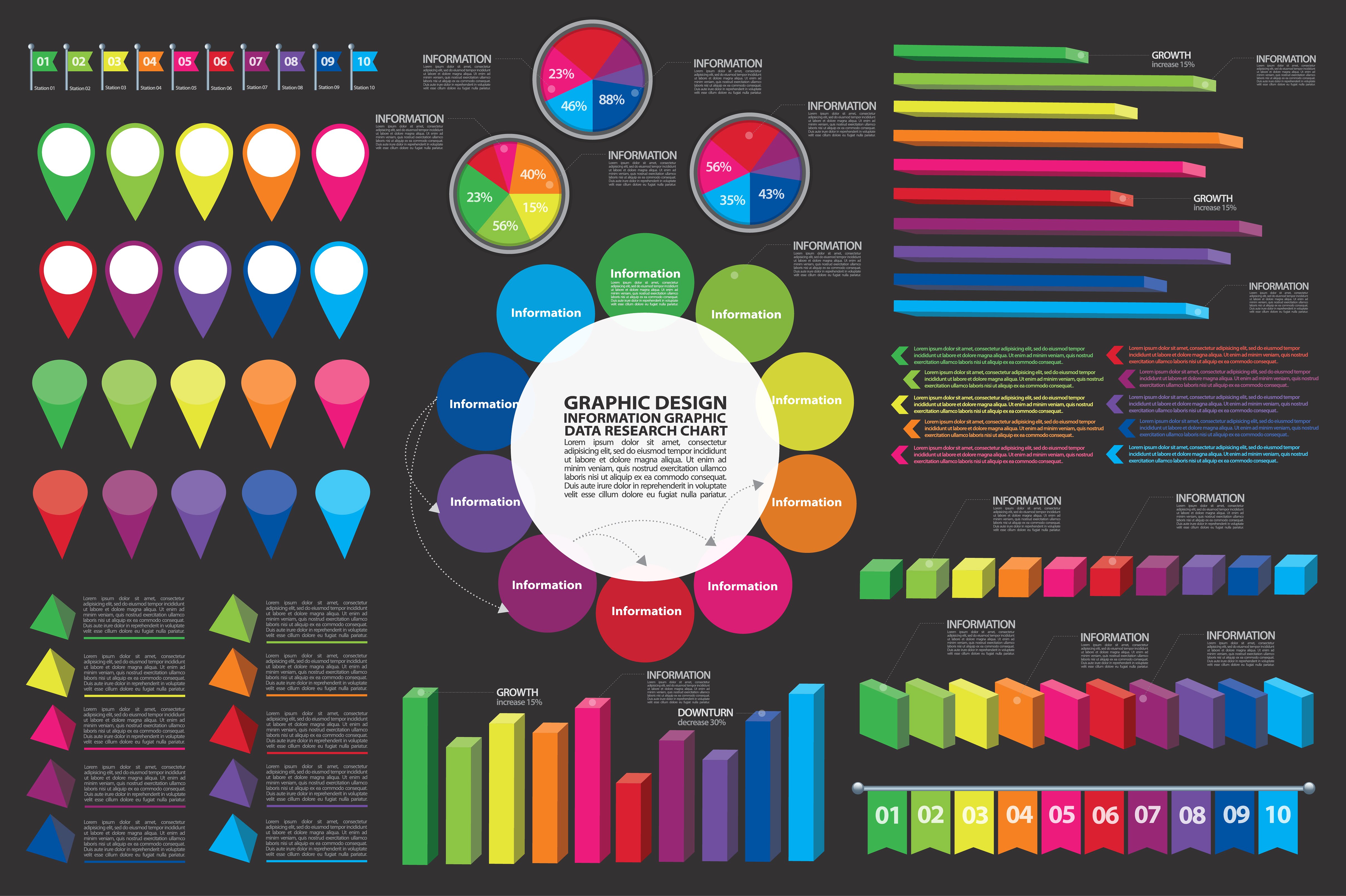 It is a set of universal information graphic elements which are available for purchase at Creative Market. It includes a total of 11 different types of information design elements. The product is easy to customize with a resizable grid system.

Color Splash Patterns is a set of abstract patterns. They bear a brushed look which is edgy at the same time. All these patterns are in the form of editable vectors and are easy to use. These patterns are best for backgrounds, posters, leaflets, etc. You can purchase them from Creative Market in $14.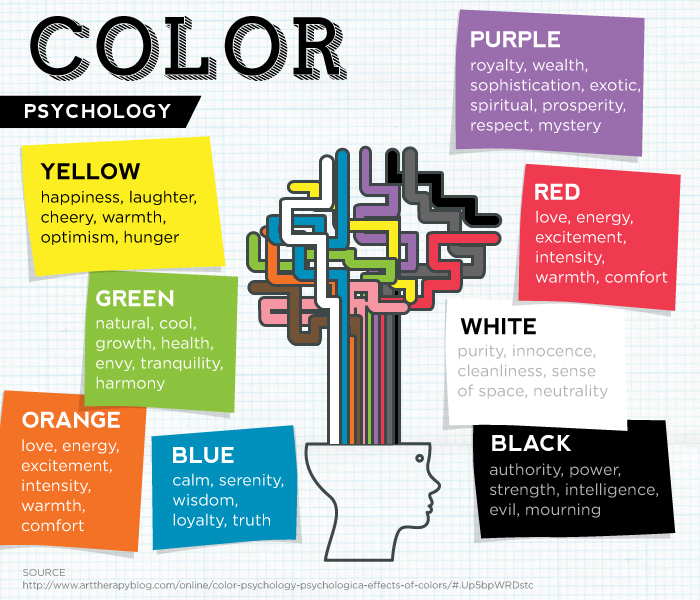 Your working space's color palette can influence overall mood. Before designing an office space, spend some time thinking about the perception around specific colors and how they can impact everyone's workflow.
Conclusion
If you have any other suggestions, feel free to share your ideas in the comments section below.
---
Products Seen In This Post: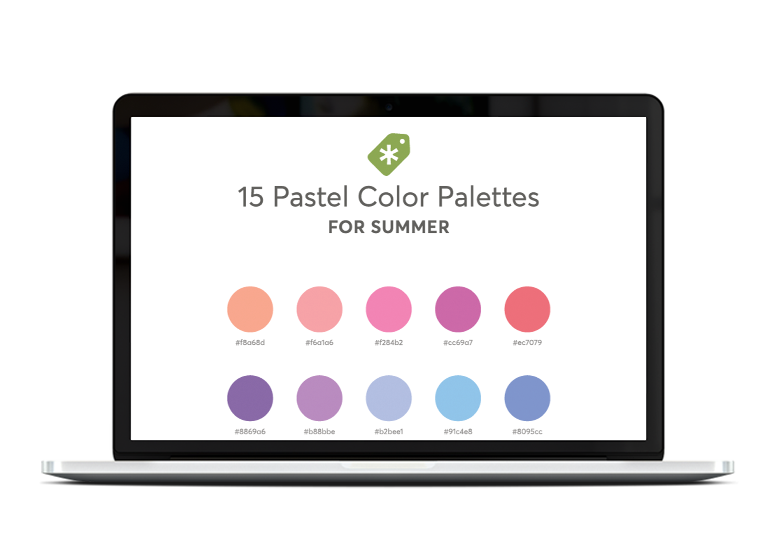 Add a splash of color to your next project.
Download our pastel summer palettes
Download our set of color palettes to get their exact hex codes!
Download the palettes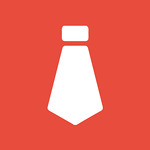 WP TiE
WPTiE | (Ahmad Awais & Maedah Batool) 🙌 Two WordPressers fell in love and got married. They're bold enough to call themselves The WordPress Couple. 🎩→ Ahmad Awais (Full Stack WP Dev / WP Core Contributor) and 🎩→ Maedah Batool (WordPress Journalist / WP Core Contributor).
View More Posts