Introducing Classic Blue: Pantone's Color of the Year for 2020
PANTONE 19-4052, also known as Classic Blue, was just announced as the Color of the Year for 2020. Learn more about this calm and reliable color choice and start experimenting with it in your own design projects!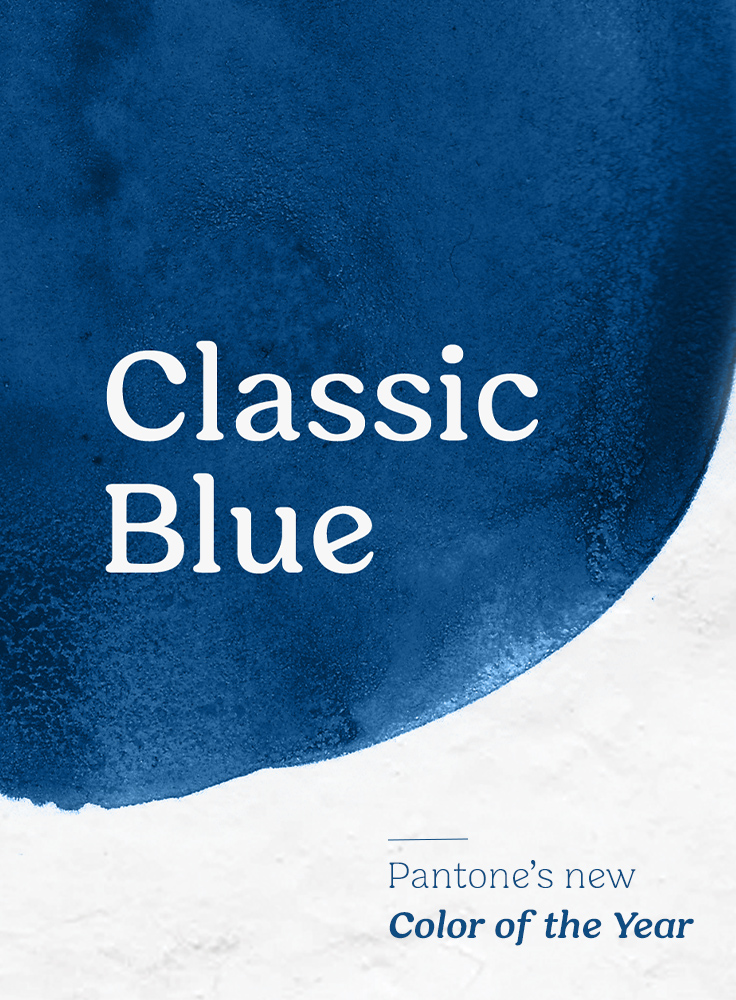 PANTONE 19-4052, also known as Classic Blue, was just announced as the Color of the Year for 2020. In a world with so much economic, political, social, and environmental uncertainty, this color emerges as a symbol of stability. Classic Blue's spirit is peaceful, constant, and reliable, inheriting many of these associations from primary blue itself. As we discussed in this article about color science, blue is associated with low anxiety levels, calm, and comfort.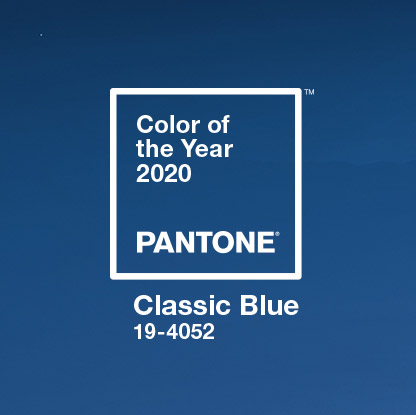 The essential human desires for safety and relaxation seem to be at the heart of this color choice, which is a strong departure from the liveliness we saw in 2019's Living Coral. In contrast, Classic Blue conveys a sense of reassurance — upholding the ideal that we can still find tranquility and clarity of thought in the midst of so much unrest. Head over to Pantone's Color of the Year page to grab RGB and HEX values to reproduce Classic Blue in different mediums. While they don't list CMYK values, we're including a close approximation in the codes below. They also offer an .ASE file for use in Adobe applications and a complementary set of palettes to give you a head start.
Classic Blue Color Values RGB: 15, 76, 129 HEX/HTML: #0F4C81 CMYK (approximation): 99, 76, 24, 8
Looking for a refresher on the various color codes, what they mean, and their applications? Make sure to check out this article where we explore the differences and technical details you need to know.
Start Designing With Classic Blue
Here's a collection of stunning Creative Market products that are already applying Classic Blue or slight variations. Experimenting with Pantone's Color of the Year is much easier when you start with an intentionally pre-designed asset like these:
---
Products Seen In This Post: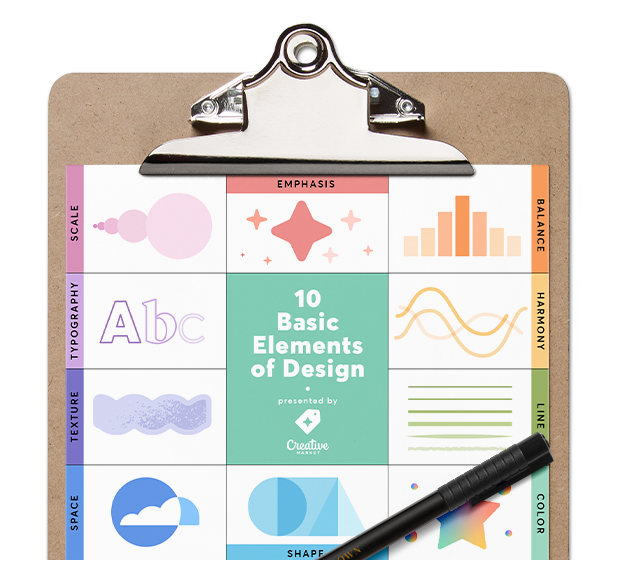 10 design fundamentals, summarized
Free Design Poster
Download this printable PDF poster and hang these 10 design principles on your favorite wall.
Get the file
Laura Busche
Brand strategist. Creating design tools to empower creative entrepreneurs. Author of the Lean Branding book. MA in Design Management from the Savannah College of Art and Design (SCAD).
View More Posts