50 Comic Fonts for Your Memes and Cartoons

Tired of the same old fonts on your memes? Looking for something fresh to fix up your Facebook wall or Twitter feed? If you need a new look to rack up the laughs, these funny fonts will tickle everybody's funny bone.
1. Baronessa This font gives that "once-upon-a-time" quality and is a great start for your funny fairytale story.
2. Bright and Beautiful A little bit summer or a little bit scary, this summer camp look is perfect for those fireside camp stories.
3. Candy Sprinkle this sweet treat over any cupcake or cookie cartoon for a clean and contrasting look.
4. Children-One Little kids will love this comic font on worksheet cartoons.
5. Clarence World Twist this cartoon font into balloon animal text that's reminiscent of the "Clarence" series on Cartoon Network.
6. Cookies and Cream It's like writing in frosting with this cartoon typeface!
7. Cornelius Complete Did someone call for the "Planet of Apes"?
8. Crocante This bold, all-caps font will take you back to a boisterous box of 1970s cereal. It's naturally delicious!
9. Delegat Inspired by Frank Ching, this comic typeface will disguise any curse words and add flair to the regular ones.
10. Dirty Cartoon Handcrafted and 3D, Dirty Cartoon brings your racier memes to life. Designers will love splashing this one across their adult cartoons.
11. Fishfingers Tall and fun, this mix of caps and lowercase letters will add whimsy to your craft cartoons and crochet memes.
12. Fluffy As the name implies, this one is as light as a cloud.
13. Franken Jr. AOE Pro Looking for something electric, eclectic and suitable for a scientist's monster? Create an offbeat look with this Hanna Barbera inspired font.
14. Gibon BAM! It's classic comic book time. Gibon is great for a meme font that will get their attention.
15. Good Grief Good grief, Charlie Brown! This simple yet effective font is great for cartoons with lots of text.
16. Greenhorn Font Funky and smiling, this is a hand-traced font with an outdoorsy feel.
17. Hand Written font TZANAH Is your princess about to be attacked by dragons? This fairytale font will help her prince save the day!
18. Handyman Full Service Is your cartoon flooded with mediocrity? Call the Handyman to fix your fonts and build a better meme.
19. Hero Sandwich Ingredients You'll salivate over the delicious elements in this comic font! Plain or with the works, this funny font has all the ingredients in one handy menu.
20. Jolly Good Sans Essential Straight-up writing fun, this "sansible" font is simply enjoyable.
21. Jolly Good Proper Care for an afternoon tea party? Invite your dolls and bears with Jolly Good Proper for a fun and informal time.
22. Jolly Good Unicase For those times when your regular suitcase won't do, try this unicase comic font on your travels to memeland.
23. Leon FY Caps and quirks, Leon FY feels fresh with its flirty look.
24. Lunchbox Just like your Mom wrote it with a Sharpie, Lunchbox schools the other memes.
25. Mama Bear Mama Bear's bed is all better with this blocky, chunky cartoon font.
26. Manita Manita, nita, bobita, this unicase font will make your quirky memes sing!
27. Marty Spring Plant this comic typeface in your garden of fonts and it will definitely grow on you! Leaves, raindrops and a hint of tribal flair make a bold but fun statement on your memes.
28. McLaren Vintage and a little bit sarcastic, plaster this one on those hilarious memes with the women of the 1950s cooking away.
29. Mexe! Boxy and bold with a hint of a shadow, Mexe will have your bullfighter saying olé!
30. Milkman Family Early morning delivery! The Milkman font will playfully leave your laugh bottles full on the doorstep.
31. Mix Narrow Write it on a label with this tall and slender font.
32. Negrita Pro Boxy and bold, this wide take on a cartoon font makes for great children's memes.
33. Polly They'll be sharing your memes when Polly does your font work for you.
34. Ruff Draft Handwritten Sharpie caps will mark up your memes with rough draft humor.
35. Samaritan Tall Read all about it! Samaritan Tall makes headlines!
36. Sangkalaen Need something thin enough for a lot of text? Think about using this one.
37. Simple Stamp Groovy yet regal, stamp your approval with this font.
38. Snow Cone Pro Casual and fun, this font package looks like Regular Show and comes with six typefaces and 150 little drawings to add to the fun.
39. Summer Jams Bringing back the beach blanket movies with outline and fill on this comic font.
40. Superfruit Chew on this meme typeface without losing any flavor.
41. Sweet Melody This one just reminds you of a watermelon: big, juicy and spotted with seedy fun.
42. Sweet Sucker Punch Markers say it all when you punch up your memes with this font.
43. Terminal Rounded but pencil-thin on the inside, this puffy writing outlines comic creativity.
44. Thunder Pants Put a bolt of lightning in your comic.
45. Toonish Typeface Rocky and Bullwinkle, anyone?
46. Whipsnapper Family Grandpa would have fun with this one!
47. Yeti This all-caps, handwritten font just feels cold as it sends comical shivers up your spine.
48. Zira Inspired by Dr. Zira in "Planet of the Apes," try this when Cornelius is busy.
49. Zoinks You won't need a Scooby Snack to use this comic caper!
50. Piña Colada A fun new typeface inspired by an all-time favorite cocktail.
Pin them for later!
Leave them laughing with any or all of these comic fonts. Your memes and cartoons will be a hit!

Getting started with hand lettering?
Free lettering worksheets
Download these worksheets and start practicing with simple instructions and tracing exercises.
Download now!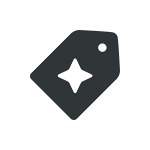 Creative Market