Creative Market: 6 Months and $23,000 Later
Just over 6 months ago I wrote a blog post in which I talked about setting up a shop on Creative Market and attempting to sell my own digital goods for the first time. In that blog post I openly discussed how my shop had performed during the first nine months that it had been online, going as far as to share exact sales and earnings figures. The conclusion of that blog post was that, despite the underwhelming sales stats, I saw potential in Creative Market as a platform and believed that by investing more time in my shop those figures could be significantly improved. I promised to monitor the performance of my shop for the next six months and then post another review so that you could see the results for yourself. Well, that time has now come, and I'm happy to say that things have gone far better than I ever expected.
Earning Over $23,000
From the date I published that first blog post (January 21st) to July 21st, sales of my goods on Creative Market earned me $23,608—a massive improvement on the $134 I'd earned prior to this. During this 6 month period I released five new products, meaning that I now have a total of 6 available. Here's a breakdown of how each of them performed on an individual basis.
Product Stats
Escutcheon – Vector Shield Shapes
Release date: April 12th, 2013 Price: $3 Sales: 31 Total earnings: $65
Riband – Illustrator Art Brushes
Release date: January 21st, 2014 Price: $4 Sales: 44 Total earnings: $123
Pointer – Illustrator Art Brushes
Release date: January 31st, 2014 Price: $4 Sales: 62 Total earnings: $174
Retro Textpress – Illustrator Styles
Release date: February 24th, 2014 Price: $15 Sales: 657 Total earnings: $6,900
Chalkbox – Illustrator Styles
Release date: March 10th, 2014 Price: $15 Sales: 214 Total earnings: $2,247
Inkblock – Illustrator Actions
Release date: May 6th, 2014 Price: $17 Sales: 730 Total earnings: $8,694
How Those Numbers Work
You may have noticed that the earnings totals here don't quite add up, but that's because there are still a couple of figures missing. The first is what I earned for my participation in the Creative Market Summer Savings Bundle. I contributed four items, which in total earned me $5,341. The second figure we're missing is what I earned from the Partner Program, which allows you to earn 10% of every purchase for an entire year from all new customers you refer to Creative Market using your Partner URL. During this period I earned $64 in referral commissions, bringing my grand total to $23,608.
What Made This Possible
It actually all started by sharing that first blog post on Twitter. The team at Creative Market read my post and informed me that, by adding one or two more items to my shop, it would put me in the position to either offer one of my products as a Free Good or have one featured in the Handpicked section. At this point I only had two products available, Escutcheon and Riband. For one of my products to be considered for either of the aforementioned, I needed at least three.
The Impact of Handpicked
The following week (on Friday, January 31st) I released Pointer. By the following Monday (February 3rd), I was lucky enough to have it featured in the "Handpicked" section. To show you what this did for my sales, here's a comparison of the weeks before and after:
My earnings from Jan 27 2014 – Feb 02 2014 (the week before): $5.60
My earnings from Feb 03 2014 – Feb 09 2014 (the week after): $49.00
It might not seem like much, but at the time that small boost in sales was very encouraging. It showed that there was at least some interest in my products, I just needed to work on driving more traffic to my shop. The release of my next product is when I discovered the key to doing just that.
More Value = More Sales
By this point I'd started to think a little bigger. Escutcheon, Riband, and Pointer were all quite handy little resources, but I knew that if I was going to make a real go of this I needed to start working on products that provided more value, products that people would be willing to pay more than just three or four dollars for. This lead to the idea of creating a set of Graphic Styles for Illustrator that would enable designers to apply retro text effects to their designs with just one click. This became what would be known as Retro Textpress, which I thought was undoubtedly my best product yet. The team at Creative Market seemed to think so too, as it was the first of my products to be featured in one of their weekly newsletters. The impact this had on my shop was huge.
The Impact of the Newsletter
I released Retro Textpress on Monday, February 24th. My earnings for that day were $10.50. On the Tuesday my earnings were $23.80. On Wednesday, the day Retro Textpress was featured in the "Latest Handcrafted Goods" newsletter, my earnings were $814.10. By the end of the weekend I'd made a total of $1,699, and Retro Textpress had become the most popular product on the site. Although I may not have been familiar with the weekly newsletter before this (I can only presume I'd made the mistake of opting out shortly after sign up), it was clear to see just how much of a difference being featured can make. In a single week my shop had made over six times more than what it had in the previous eleven months combined.
High Quality Goods, Not Client Scraps
Looking at the products featured alongside Retro Textpress confirmed that I was right to start thinking bigger. None of these products were scraps from client projects. They were all high quality, original goods that were designed to fulfill a particular need. Although this could also be said of my previous products, this stuff was just on another level. With Retro Textpress I'd set a benchmark. I now had to maintain this standard with each new release. Thankfully, I managed to do this successfully. Both Chalkbox and Inkblock were featured in the newsletter the week they were released and have gone on to be very successful. As you can see from the product stats above, Inkblock in particular has proven to be a huge hit.
Battling The Inevitable Slow Down
In between the release of these two products, sales inevitably began to slow down. That was until on April 7th when I had the opportunity to offer Riband as a Free Good. During the course of that week it was downloaded 14,684 times, and thanks to the extra traffic that was being driven to my shop, I saw a very nice increase in sales:
My earnings from Mar 31 2014 – Apr 06 2014 (the week before): $181.30
My earnings from Apr 07 2014 – Apr 13 2014 (the week after): $1,143.20
If you're looking for a quick way to boost sales, offering a Free Good is definitely the way to go. However, the quality of the products you have available at the time is likely to play a big part in how much of a boost you see. That week, sales of Retro Textpress made up 57% of my earnings.
Being an Active Community Member
Another thing that I believe has contributed to my success is being an active member of the Creative Market community. This includes:
Writing openly about my experiences as a shop owner
Joining in with the conversations on the discussion boards
Leaving comments on blog posts
Offering feedback and advice to other shop owners
Collaborating with other shop owners
Regularly sharing the work of other shop owners on both Twitter and Pinterest
These are all fairly small things, but they go a long way towards familiarizing people with who you are and what you do. It also helps to take things a bit further, making the effort to connect with people on a one-to-one basis. By doing this, I've managed to build a small network of people with whom I regularly discuss ideas, exchange test versions of products, and share feedback. For someone who works on their own, this is extremely valuable. In addition to this it makes it easier to get your products in front of more people, because what you're likely to find is that once you've built a strong enough relationship with them, the people in your network will willingly share your products with their own audience. In my case, some have even gone as far as to personally recommend my products to their own customers.
What's Next?
Up to this point I've been incredibly lucky, but I know that simply releasing a product and hoping to get featured in the weekly newsletter isn't a smart marketing strategy. That's why one of the main things I want to focus on as I move forward is making an effort to build my own audience. I'll save the details of exactly how I plan to do this for another time, but essentially, it involves blogging more frequently, creating valuable content, and giving people an incentive to sign up for my newsletter. Having my own mailing list allows me to keep in touch with my audience, deliver new content, and promote my products independently in a way that's much more effective than using social media. Other than that, I plan to continue releasing the best and most useful products that I can. Ultimately, my goal is to continue growing, so obviously my aim for the second half of the year is to improve on the first. It's not going to be easy, but I'm more than up for the challenge. Finally, I'd just like to say thank you to the team at Creative Market and everyone that's supported my shop—my customers, fellow shop owners, and those that have given me advice along the way. You've played a huge part in making the last six months possible, and for that I am truly grateful!
---
Sam Jones is the owner of Sivioco, home of some of some of the bestselling design resources on the web. He also runs a blog where he shares free resources, training, and advice to help designers work better, faster, and smarter.
Getting started with hand lettering?
Free lettering worksheets
Download these worksheets and start practicing with simple instructions and tracing exercises.
Download now!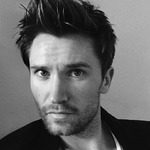 Sam Jones
A collection of handy tools and resources for graphic designers.
View More Posts