Creative Market Team Trip: Project Denham Springs
Many of you may have already known that participating shops on Creative Market are donating a percentage of their profits this month to All Hands Volunteers as part of Creative Market's Pay it Forward campaign. Like what we did in 2013 for Colorado, the Creative Market team came together to support All Hands once again but in a new place this time—Louisiana. For one weekend, Creative Market demoed (muck and gut in all of its glory!) an entire home to give the owner a much needed fresh start in order to start to healing process of moving on from the devastating flood.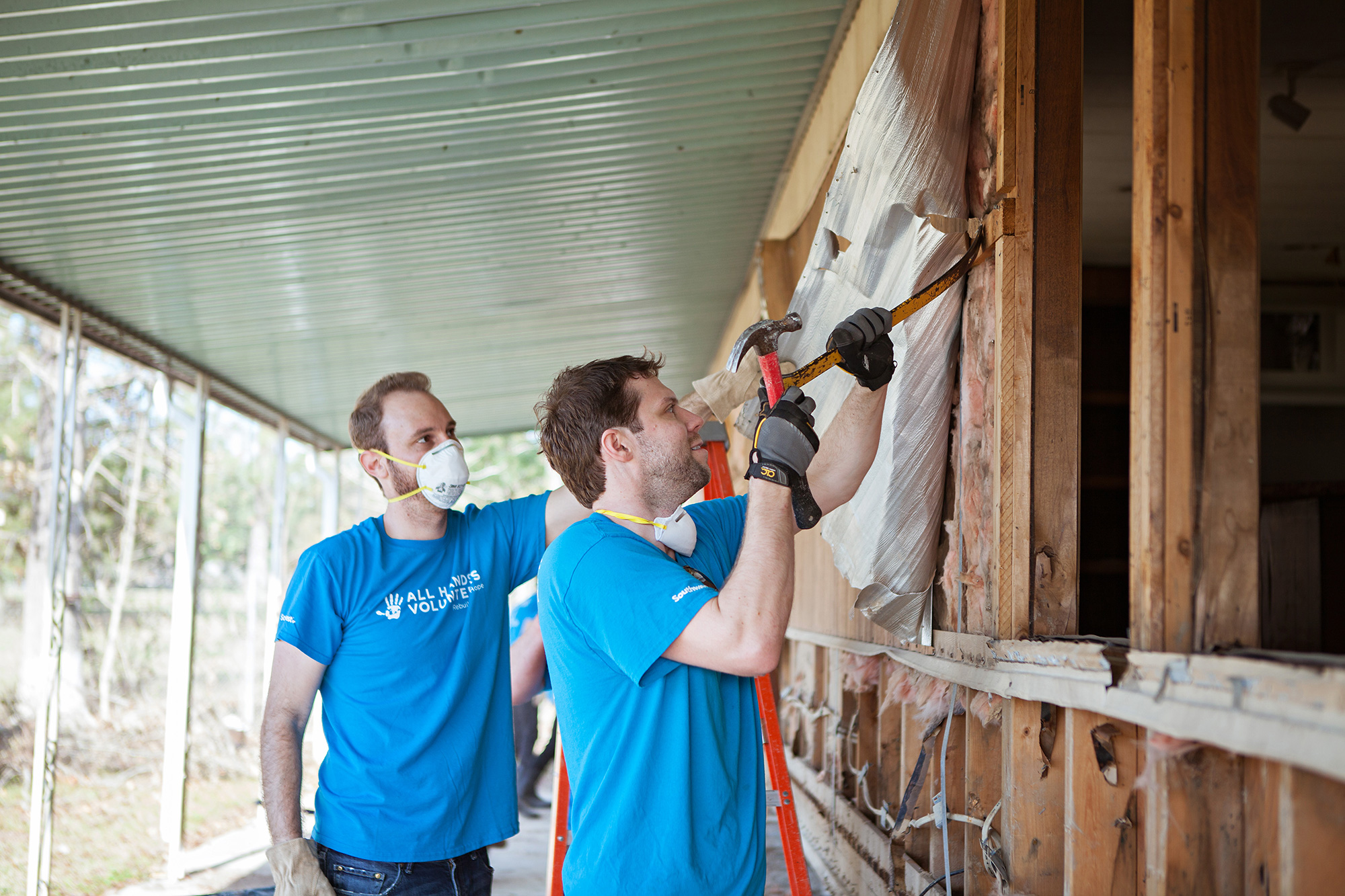 Our CEO's Thoughts on Denham Springs
"You're not carrying trash and debris, you're carrying memories – you're rebuilding hope."
That was the the first message the Creative Market team heard when we got to the flooded home in Denham Springs, and it was a powerful reminder that this wasn't just a job site, but rather somebody's home and entire world that we were here to help rebuild. The homeowner's husband of 47 years had died 3 months before the floods hit, and nearly all of their possessions were still inside the home when we arrived. 7ft of water had made the home uninhabitable, but it was our goal to spend the weekend tearing down the entire structure so that she could begin to rebuild.
It was incredibly rewarding work, but it also gave me some much-needed perspective with all the craziness going on in the world. Natural disasters like the flooding in Louisiana happen in the blink of an eye and often take years for those affected to truly recover and get back to normal, yet there are organizations like All Hands (and the volunteers they support) that work tirelessly to help strangers they've never met before. The stories of people doing good in the world don't get told nearly enough, so it was incredible to see all of these unpaid volunteers camped out in a makeshift base in a church in the small town of Denham Springs just to help others. This experience was a reminder to our team that spending a few days helping someone else is a great opportunity to get some perspective, appreciate the good in the world, and pay it forward, and I'm so proud that the Creative Market team and community care so much about making a positive impact on the world.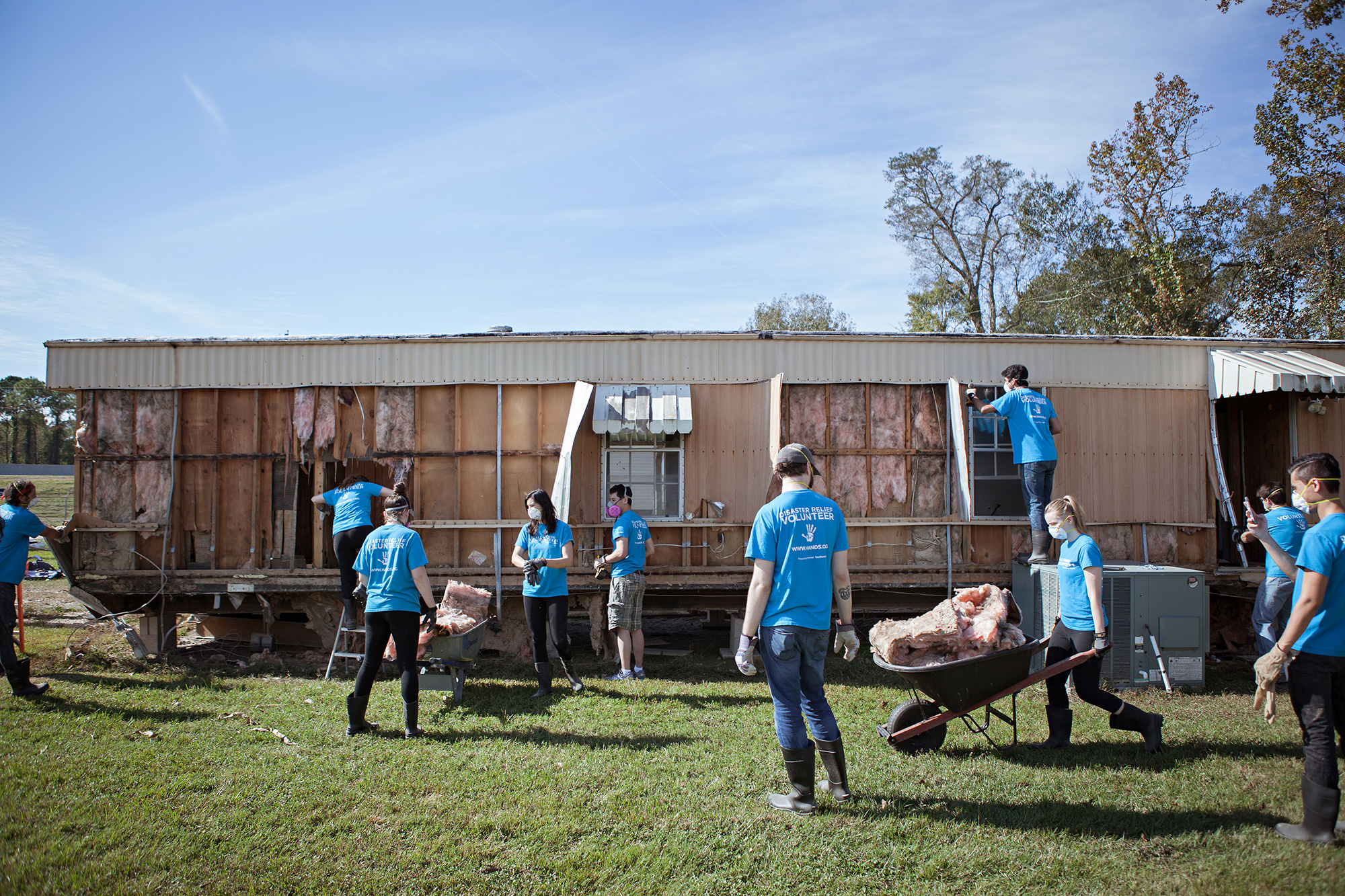 Lessons Learned
Since this trip had such a profound effect on our entire team, we decided to do a self-assessment reflection and see what everyone thought of this life-changing experience. Here are some the responses that came back:
What was your biggest takeaway from this trip?
"Hard, physical labor can be a lot of fun with an awesome team. Witnessing how close the Creative Market team is with one another made me feel accepted and overall, really proud to be amongst such a wonderfully talented group of people." – Alana Anderson, Front End Engineer
"A much needed reminder that people united together and moving toward one goal can make a big wave . Over a weekend, we were able to have profound impact on someone's life. It's very humbling." – Lizzy Martin, Head of Support
"I was incredibly humbled and impressed by the All Hands Volunteers team. We stepped outside of our comfort zones to sleep on the ground and do some work for a single weekend, but many of the folks were doing the same for entire weeks and even months. They were all so friendly, cheerful, and genuinely passionate about making big sacrifices to help people in need. I don't know what drives them to be so incredibly generous, but I will definitely always be inspired by them and will strive to be more like them!" – Josh Johnson, Platform Manager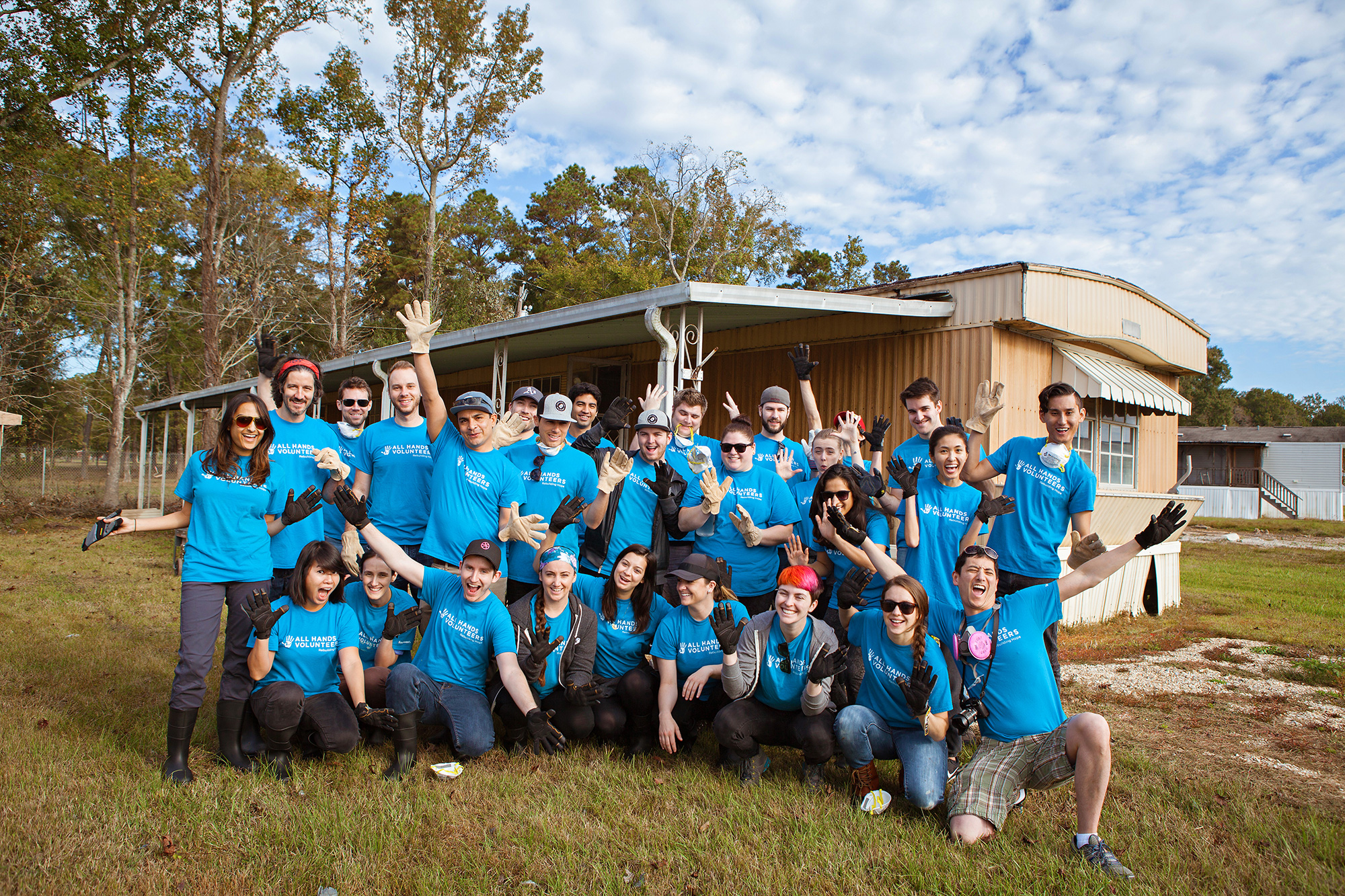 How did this trip affect Creative Market's team dynamic?
"We all have a lot of fun with each other at work, but to be able to spend a weekend sleeping on air mattresses in a big room with each other felt more like a big sleepover with friends.  All of this time together outside of the office, working towards a common goal and a great cause, really brought us together and helped us build stronger relationships that will carry over to supporting each other even more going forward." – Aaron Epstein, Co-Founder and CEO
"The more you know about someone, the more you can understand the decisions they make. That's an important aspect of a harmonious team. It was great to spend every waking minute with our crew getting to know them in ways I never have (specifically sharing rooms, bathrooms, and cockroach horror stories)." – Gaby Izarra, Content Marketing Manager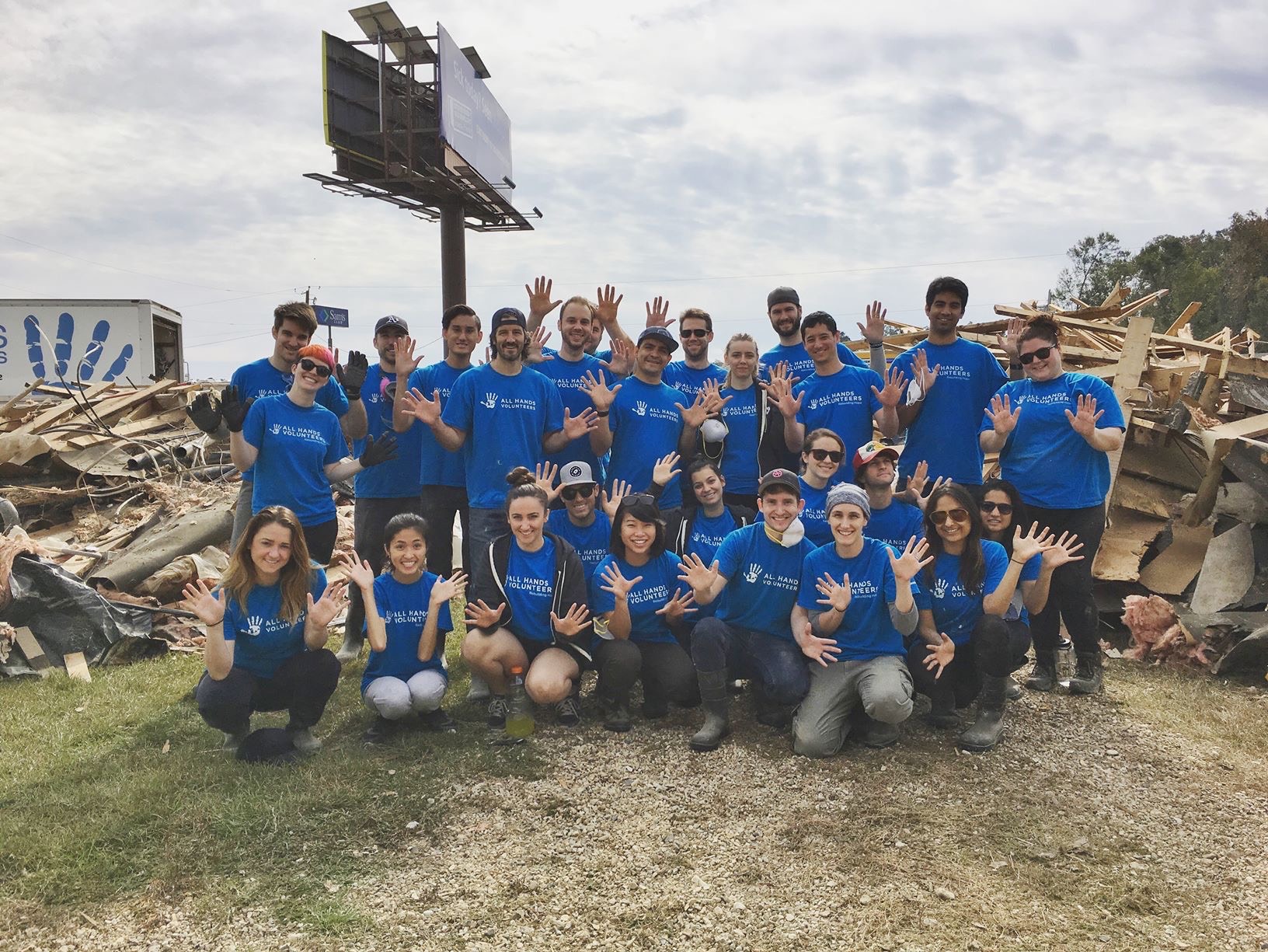 What was your favorite memory?
"From the worksite, I think my favorite part was when everyone got on the ropes to tug the roof down. Everyone was super supportive of each other, and that action is just kind of an embodiment of what All Hands stands for and the Creative Market team dynamic as well. Off of the worksite, it was just really great to get to spend time with my coworkers, goof off, and get to know each other better. This weekend just felt like a big gathering of fantastic people." – Bronwyn Gruet, Brand Designer
"Chris Madrigal's reaction when the plane hit wind turbulence. He had the best commentary!" – Priya Kothari, Head of Operations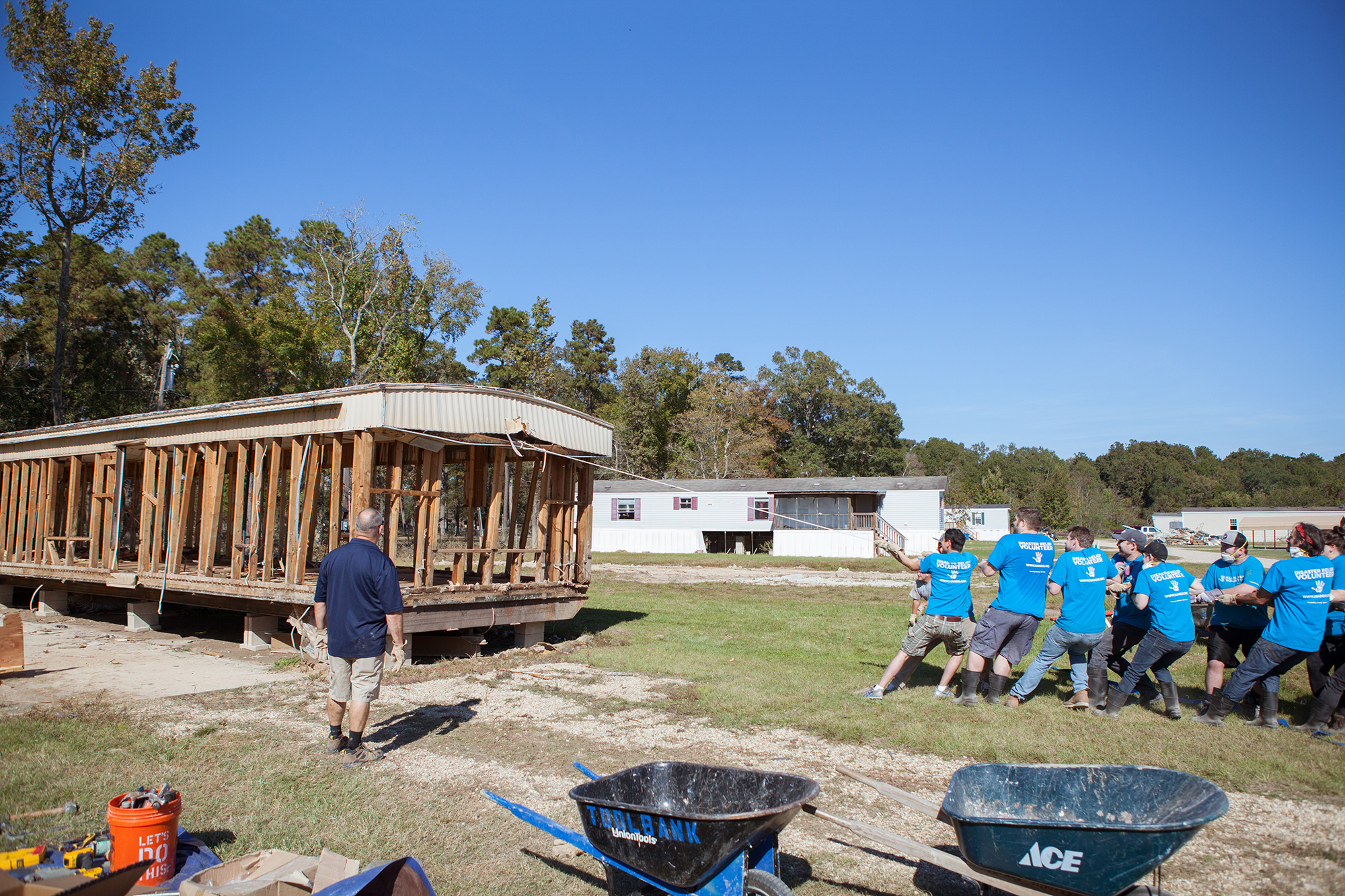 Since we got to see the process from start to finish, how did you feel about our project?
"It was astonishing to see what the flooding did to this woman's home. The whole process made me think a lot about how I would feel having to go through this with my own home in my own town. Clearing out all of the things that she bought, her mementos, even the toys we found for her cat – it felt very somber. The experience of actually being there during the flood would have been terrifying, and the process of rebuilding from that clearly takes such a long time. Knowing how much I cherish the sense of having a home, it just made me think about how hard it would be to have to start completely over, especially when most of your town is rebuilding as well. I really hope that the work we helped with this weekend can get the owner closer to regaining a home that she can cherish." – Bronwyn Gruet, Brand Designer
"It was so bittersweet. When we got there, there was a home… when we left there, was nothing left except a metal frame. I know the home needed to be torn down, but I couldn't help but think of all of the family events that had probably taken place in that home. At one point, we pulled an ornate Christmas wreath out of the rubble, and I felt overwhelmingly sad for all of the memories that were being torn down as we ripped the house apart. Still, as the All Hands team leads told us, "We may be tearing the home down, but in doing so, we're rebuilding hope." This was a necessary step in getting the home owner into a new home, where her family will hopefully be able to collect many new memories. I'm proud that our team played a part in that process." – Kelley Johnson, Community Evangelist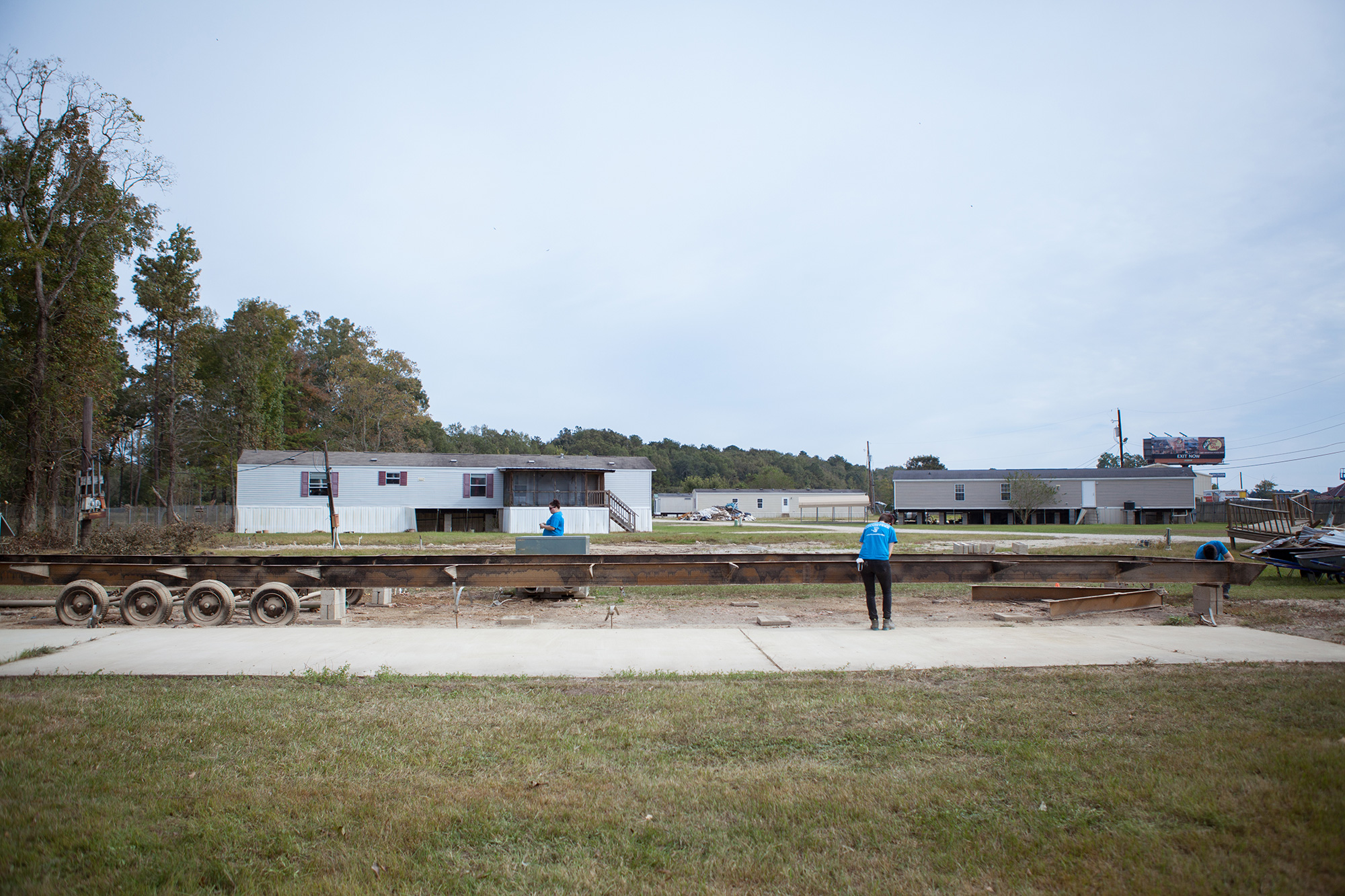 Any special stories that happened?
"Two of our team members had a tough couple weeks, and it was personally meaningful to me, and I'm sure all of us, to see them smile and laugh. I was trying to go out of my way to focus on them and be extra goofy and it seemed to work. I think we got closer on this trip and I'm really happy that it seems like they're going to be fine." – Chris Winn, Head of Platform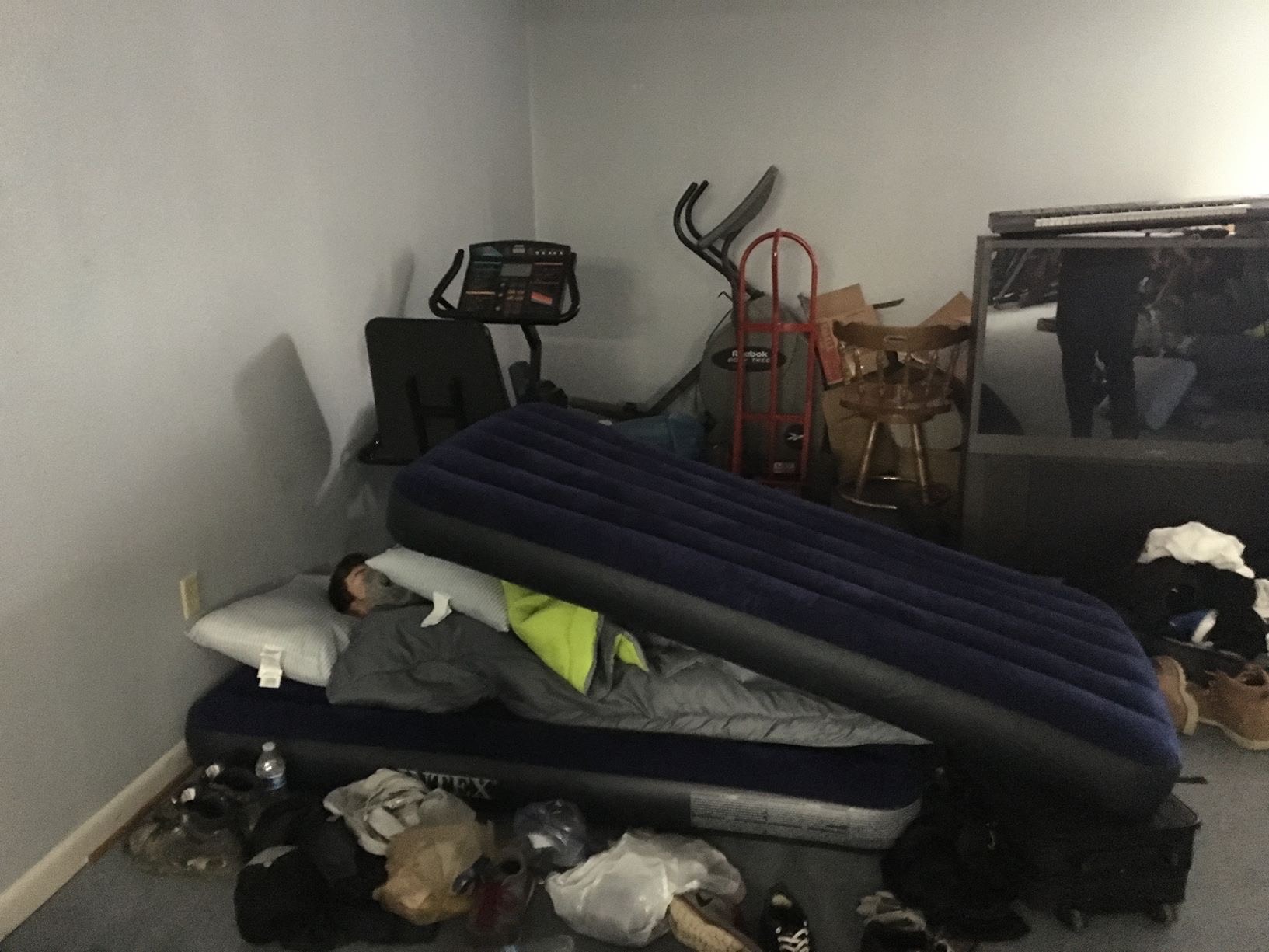 Photos from the Denham Springs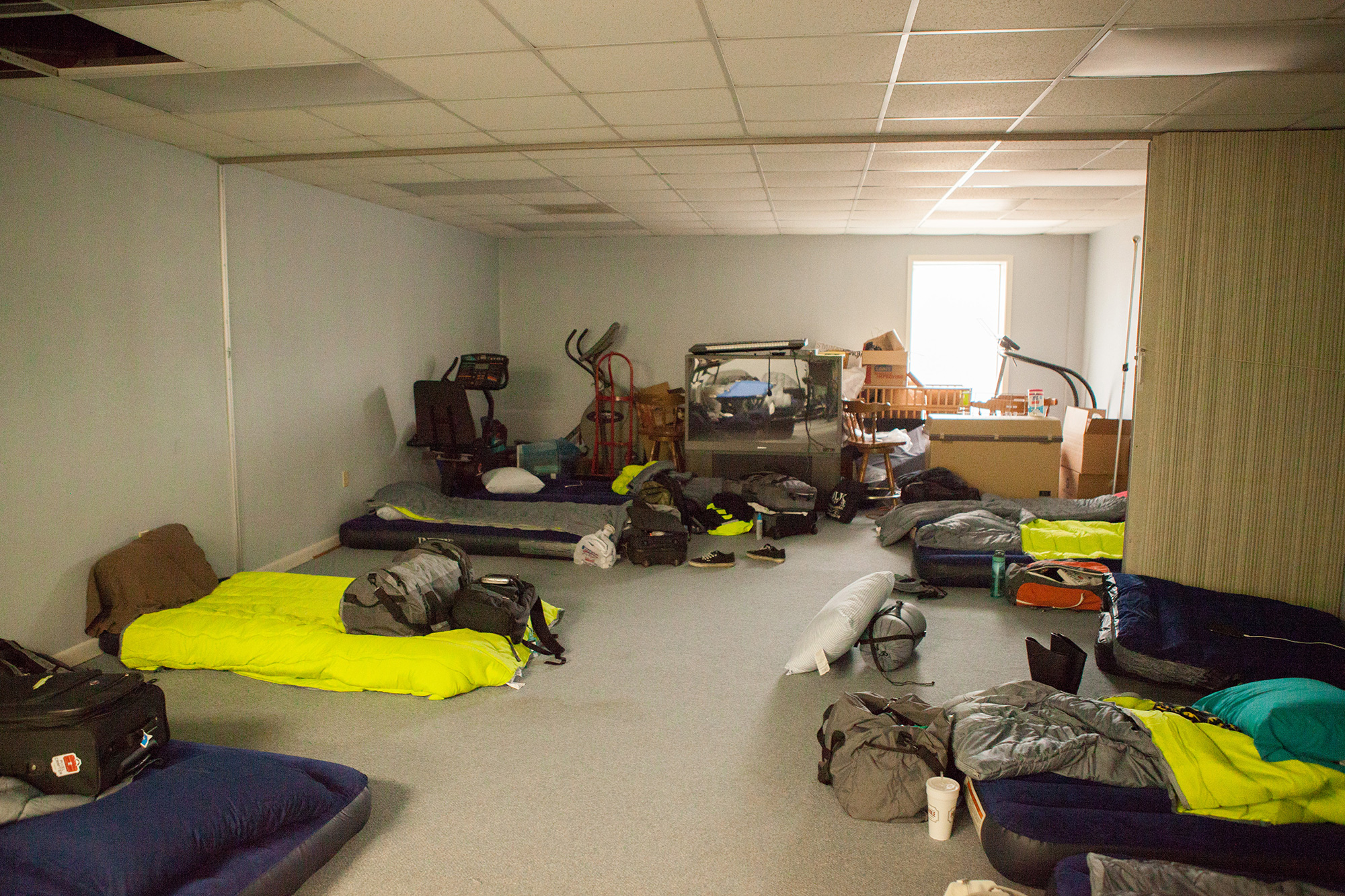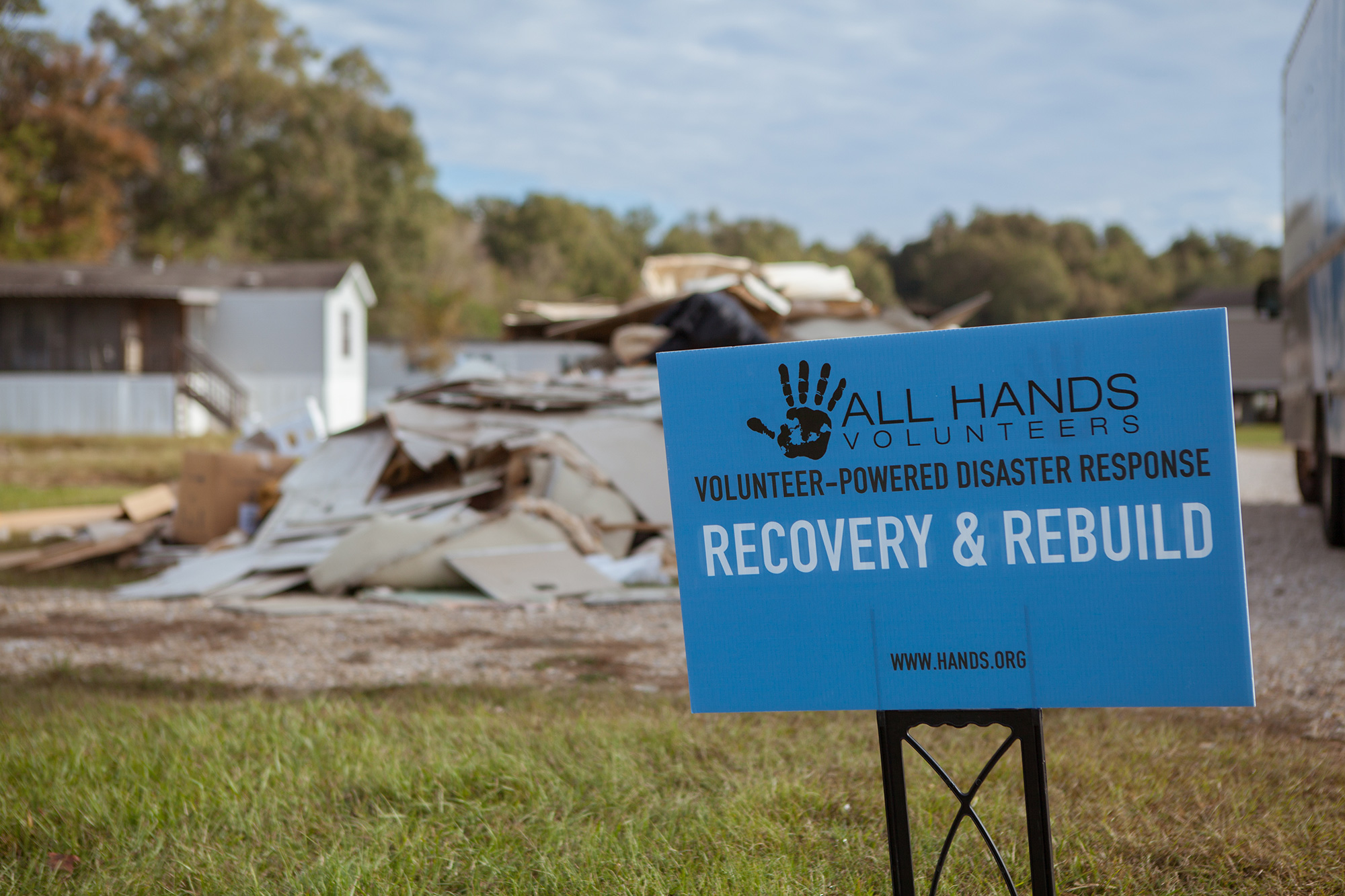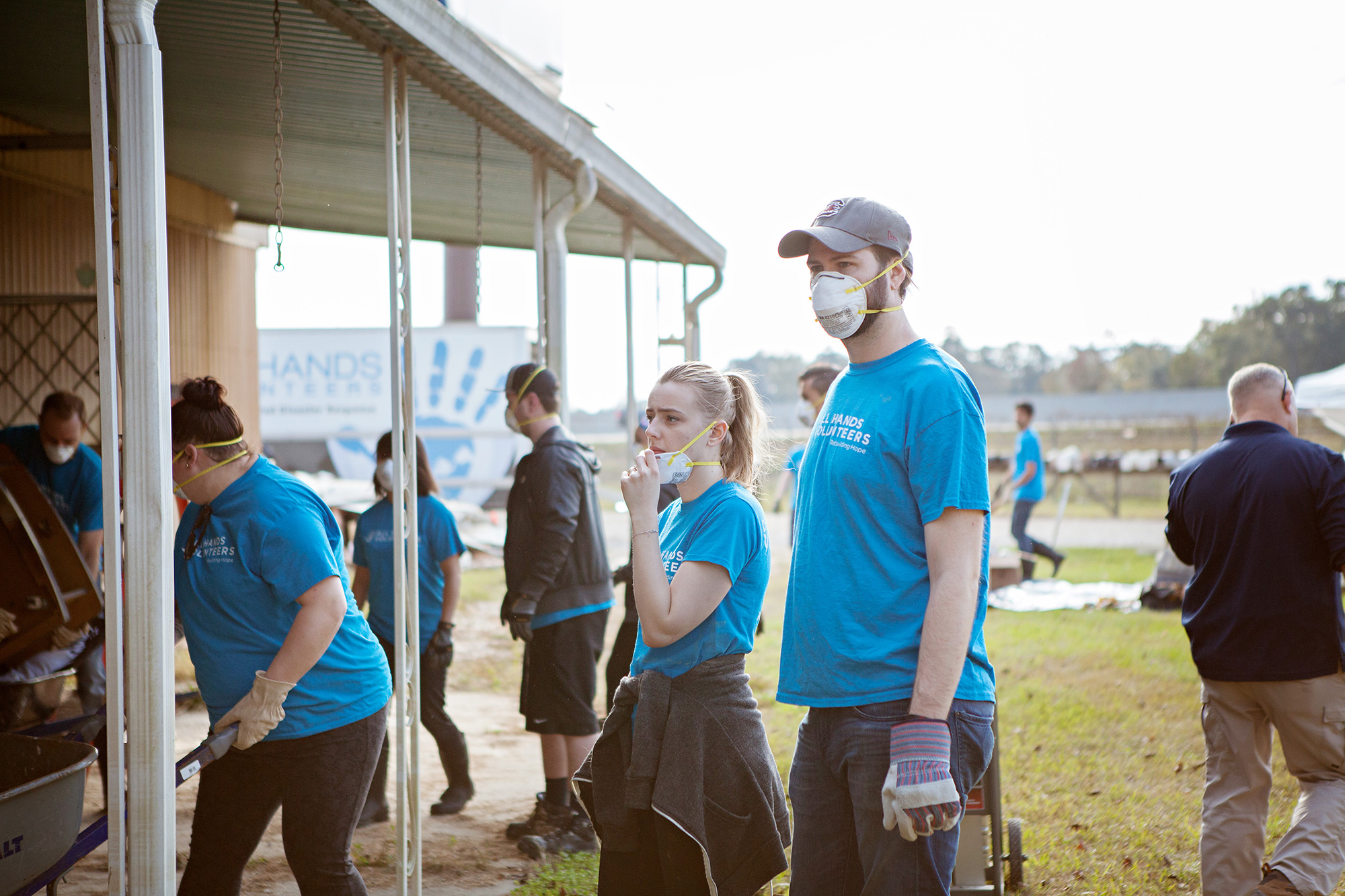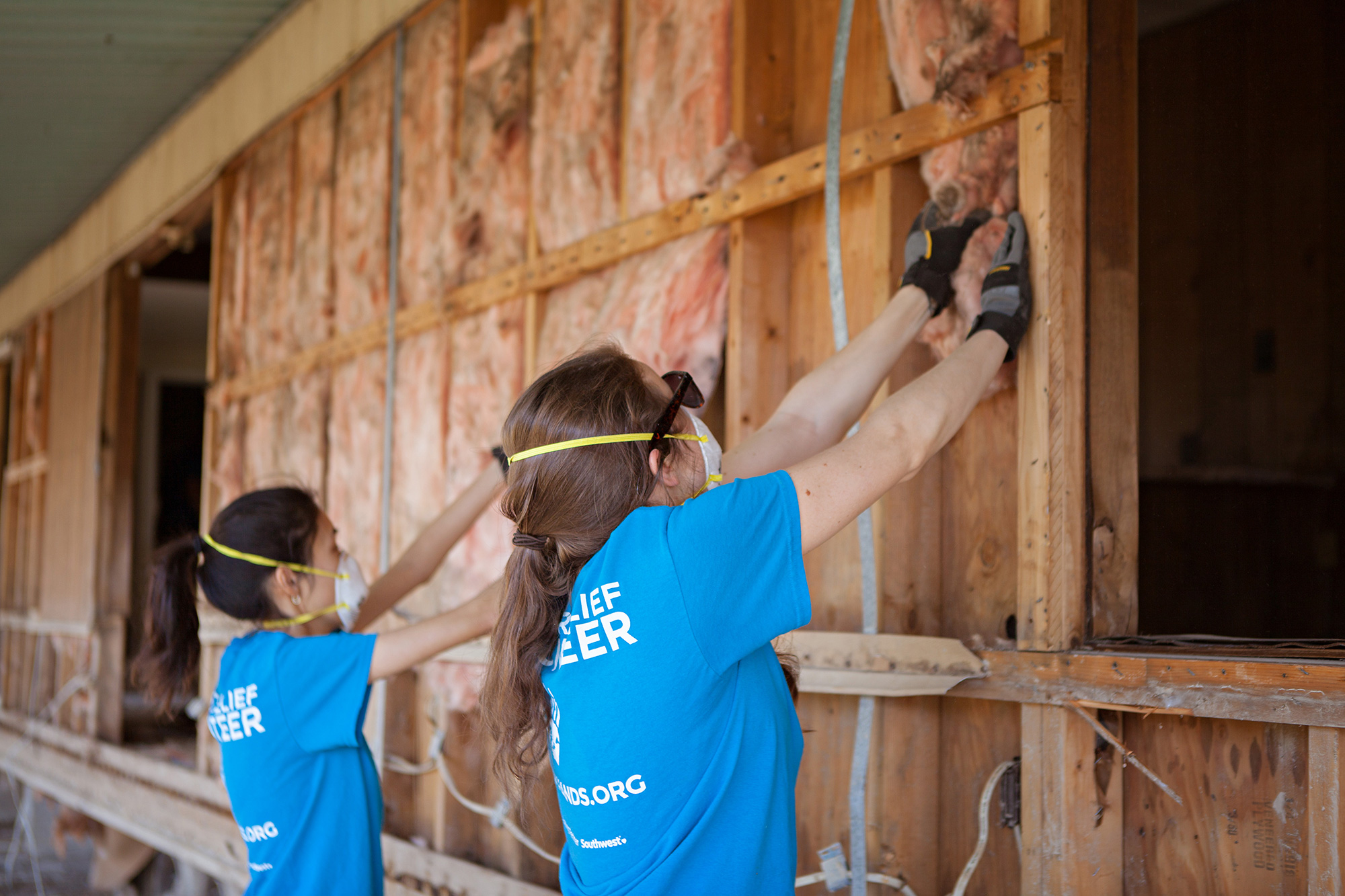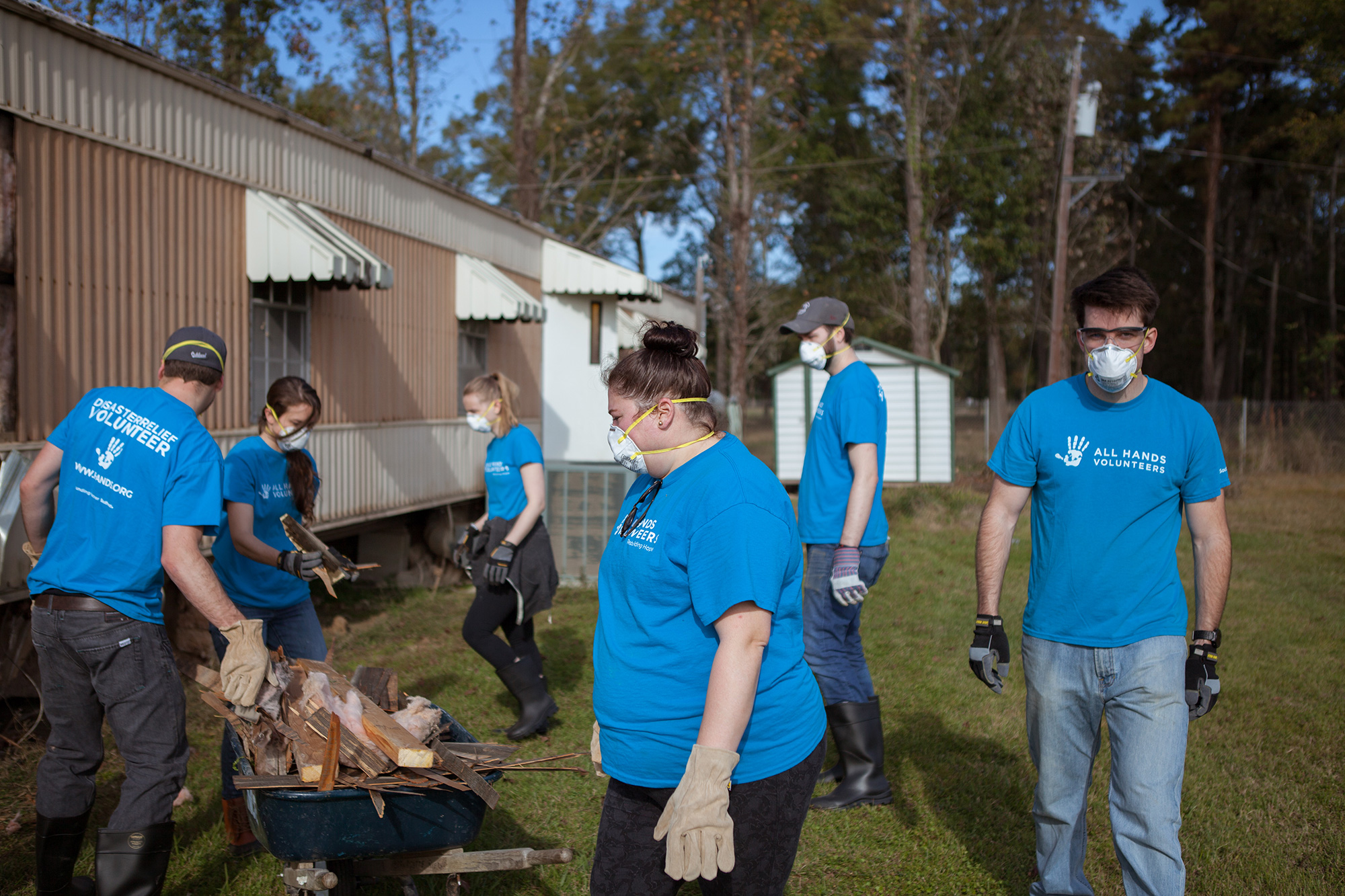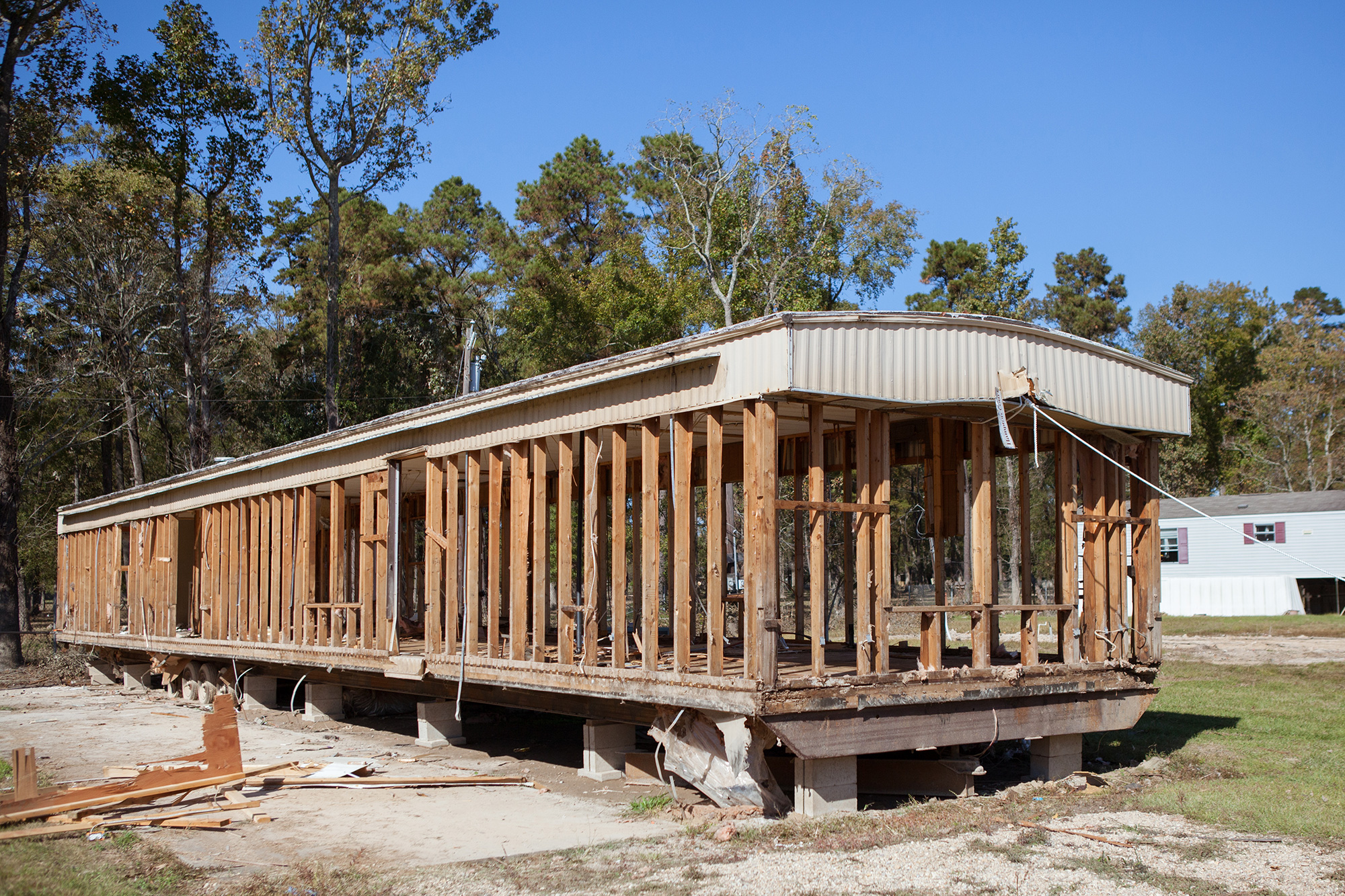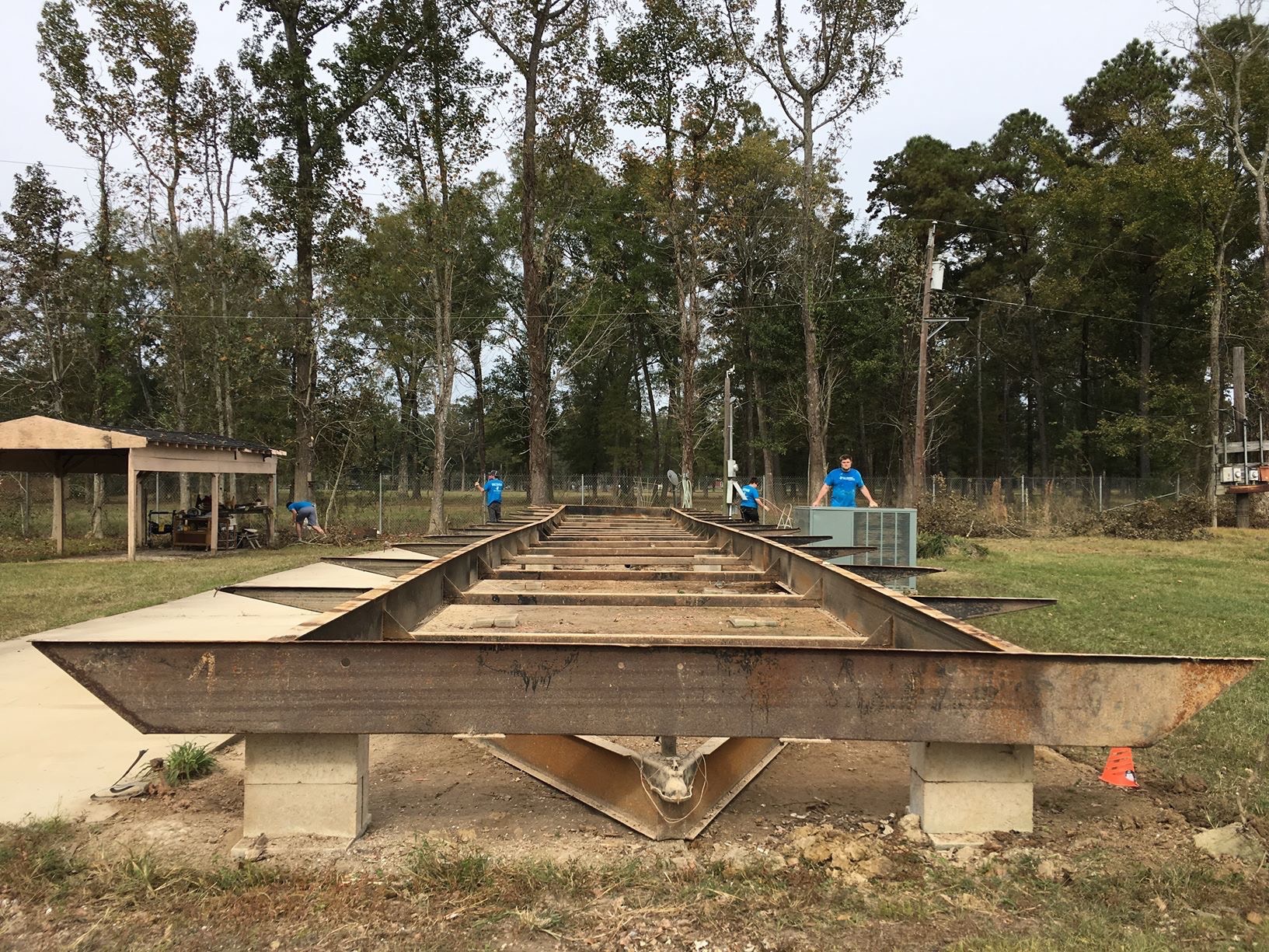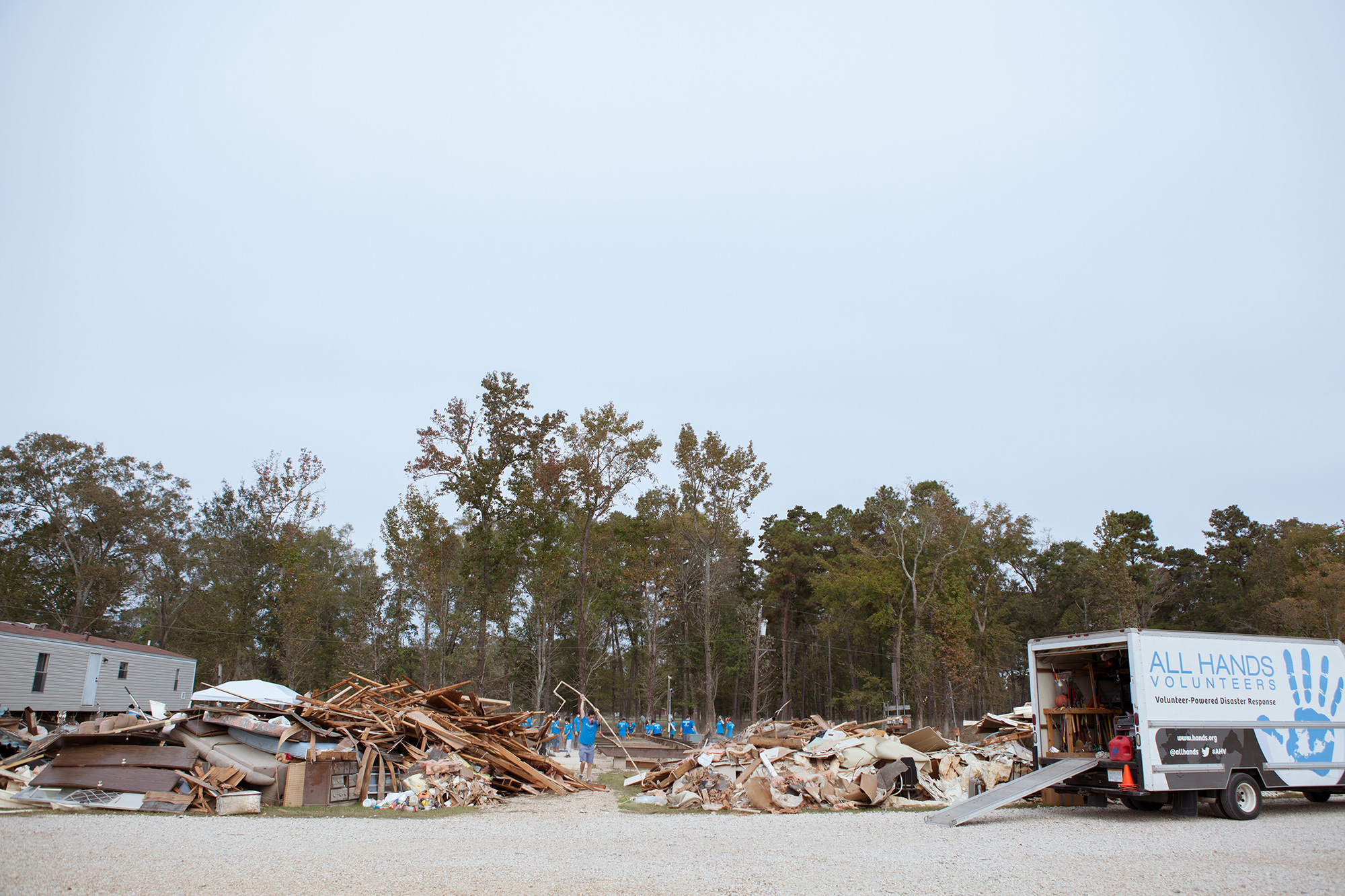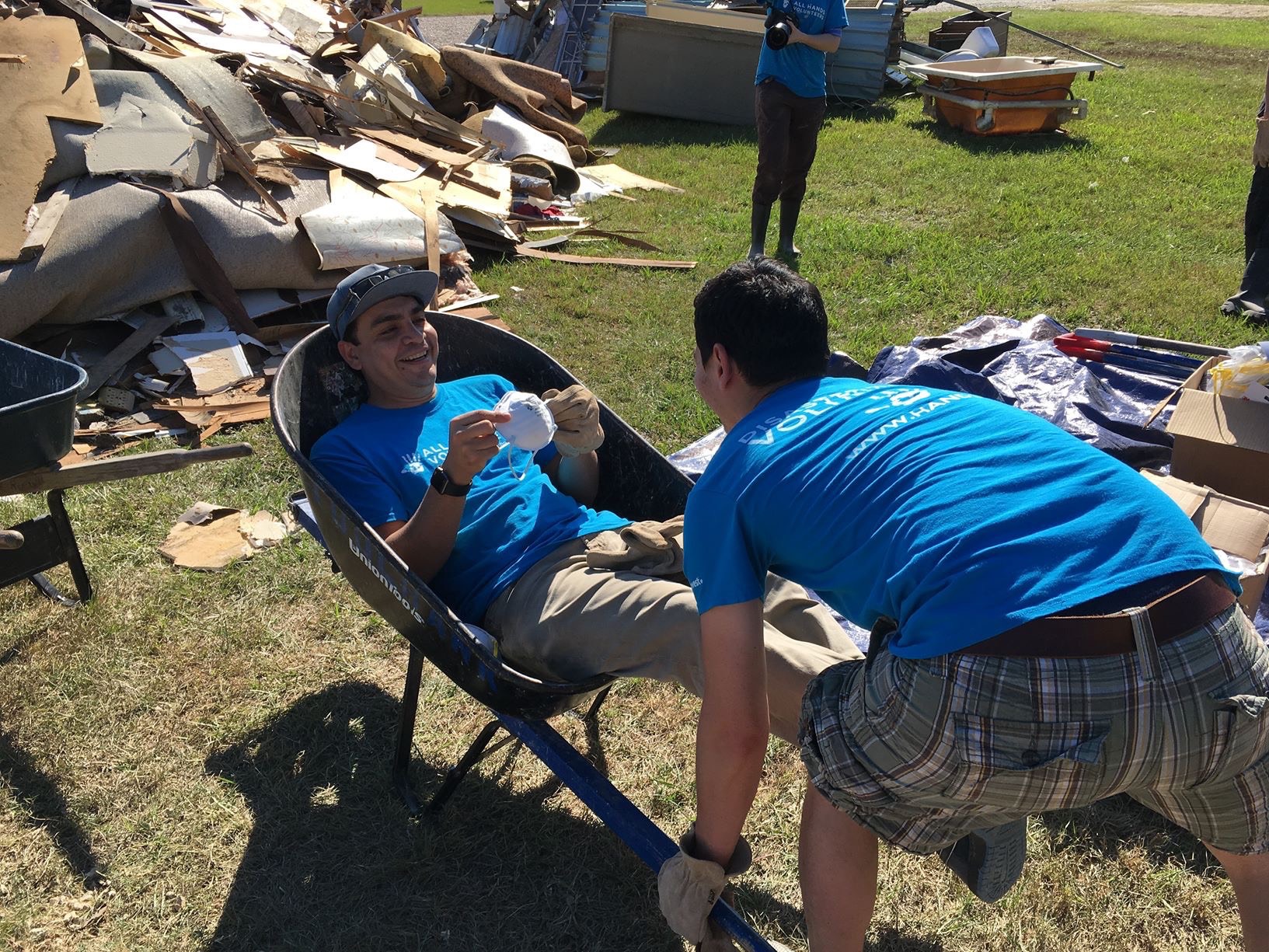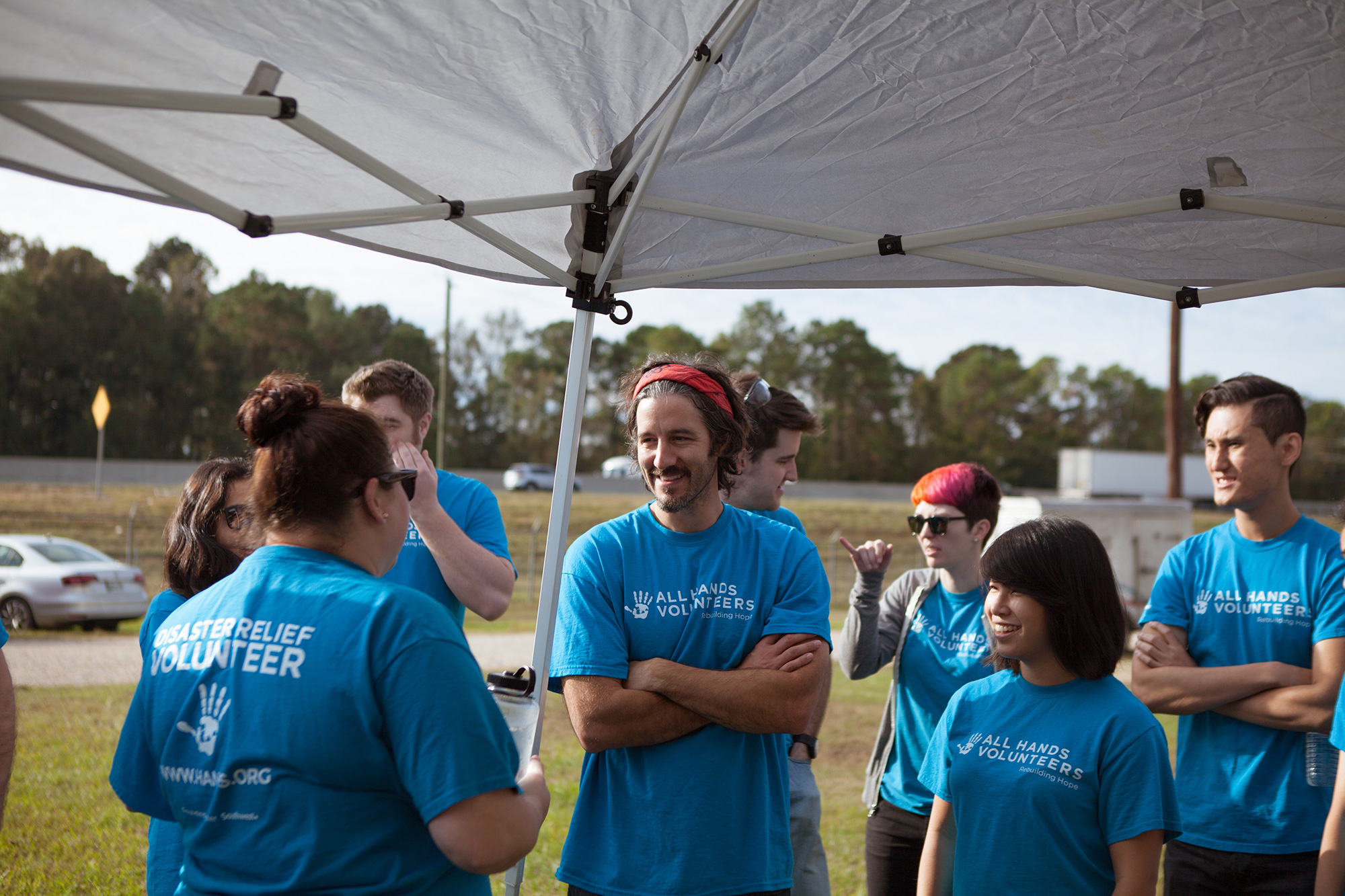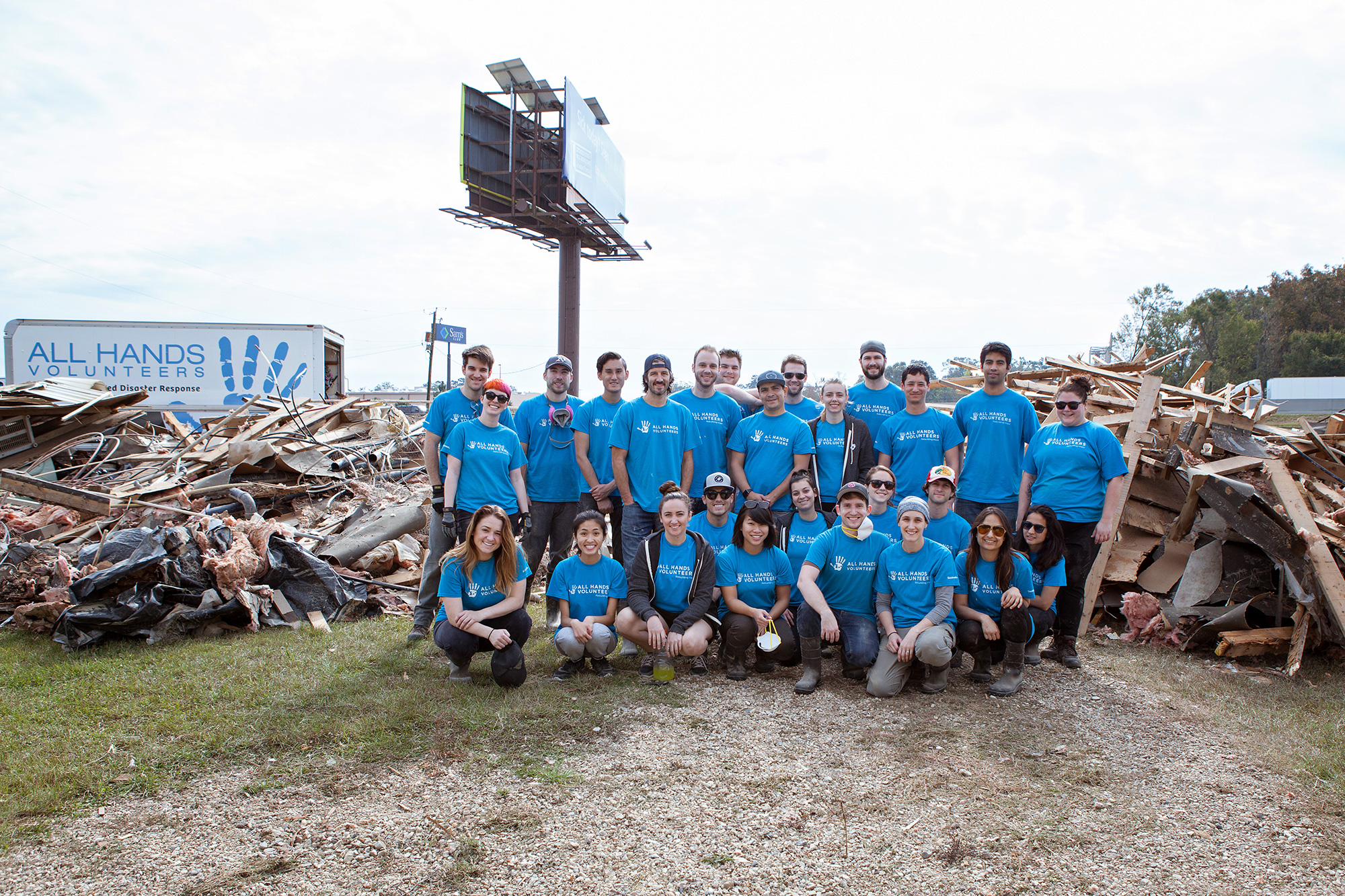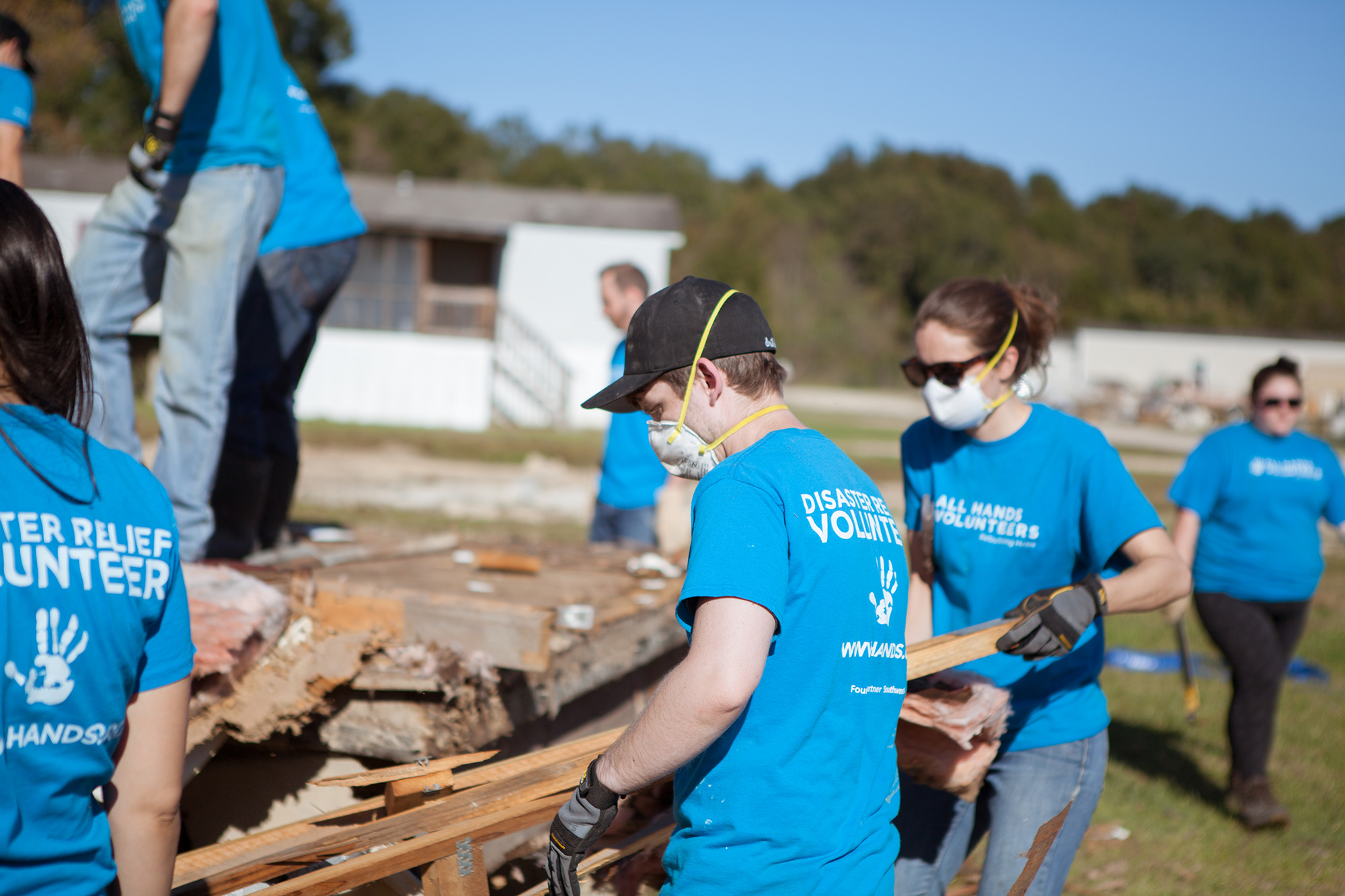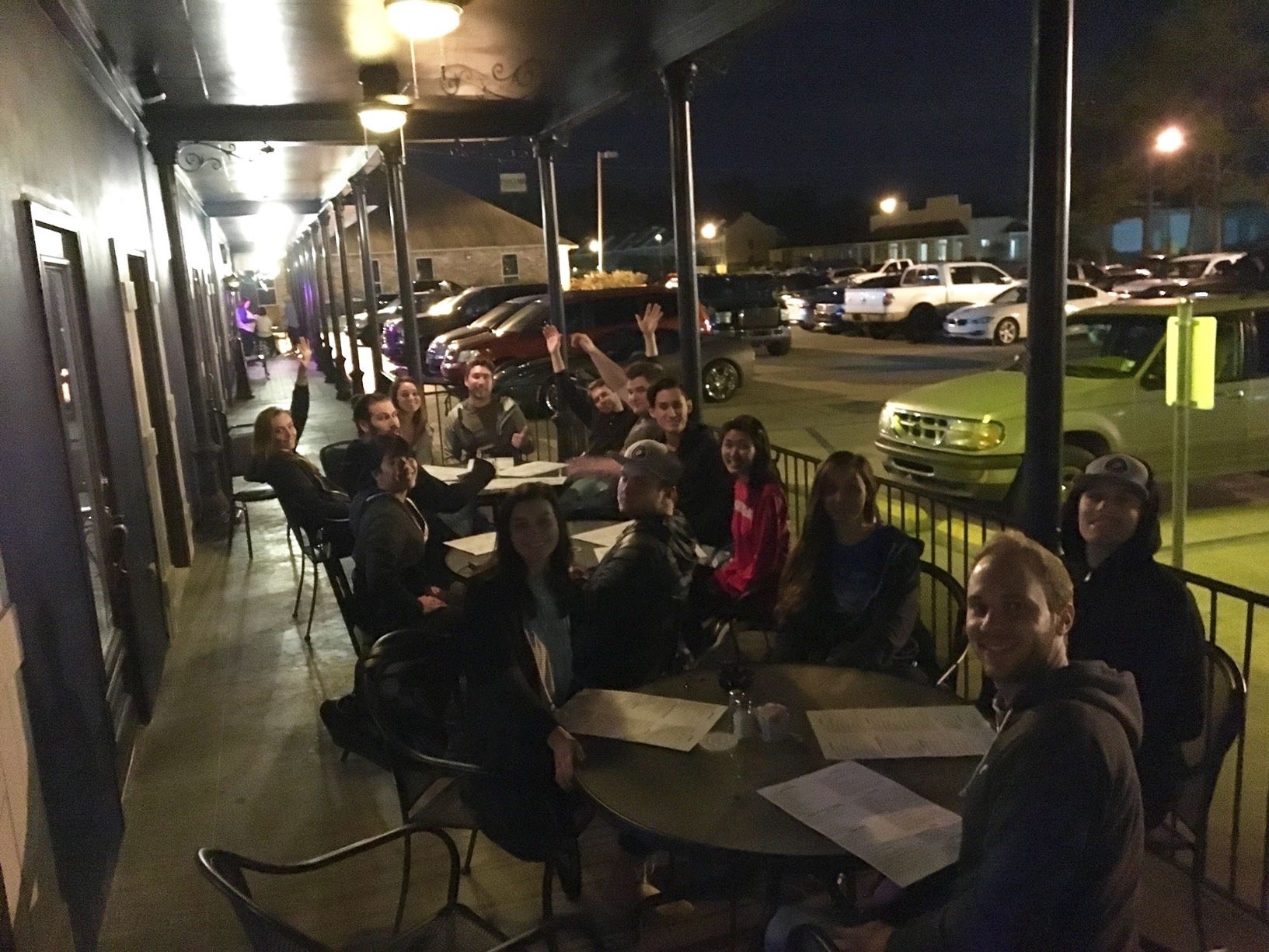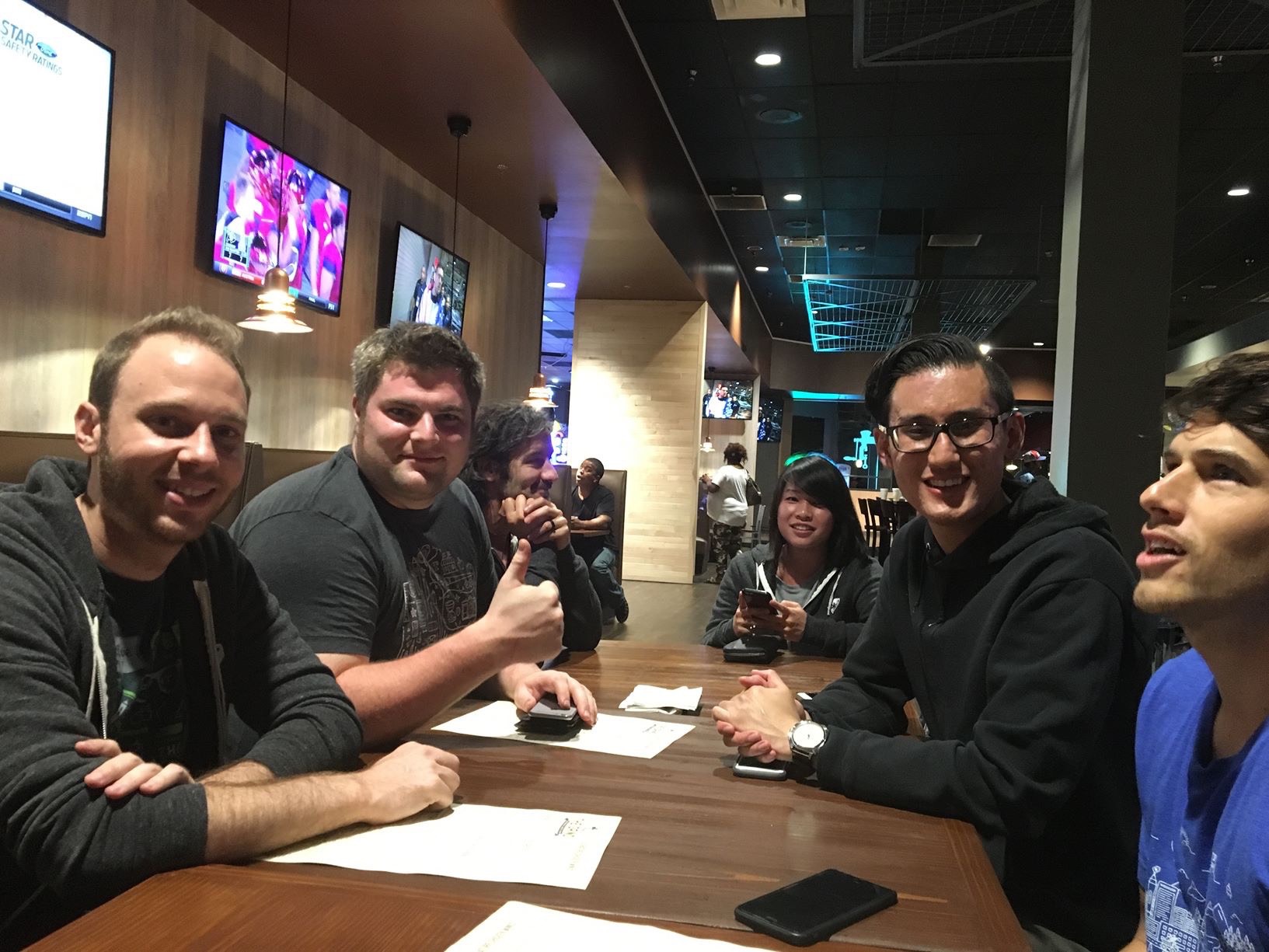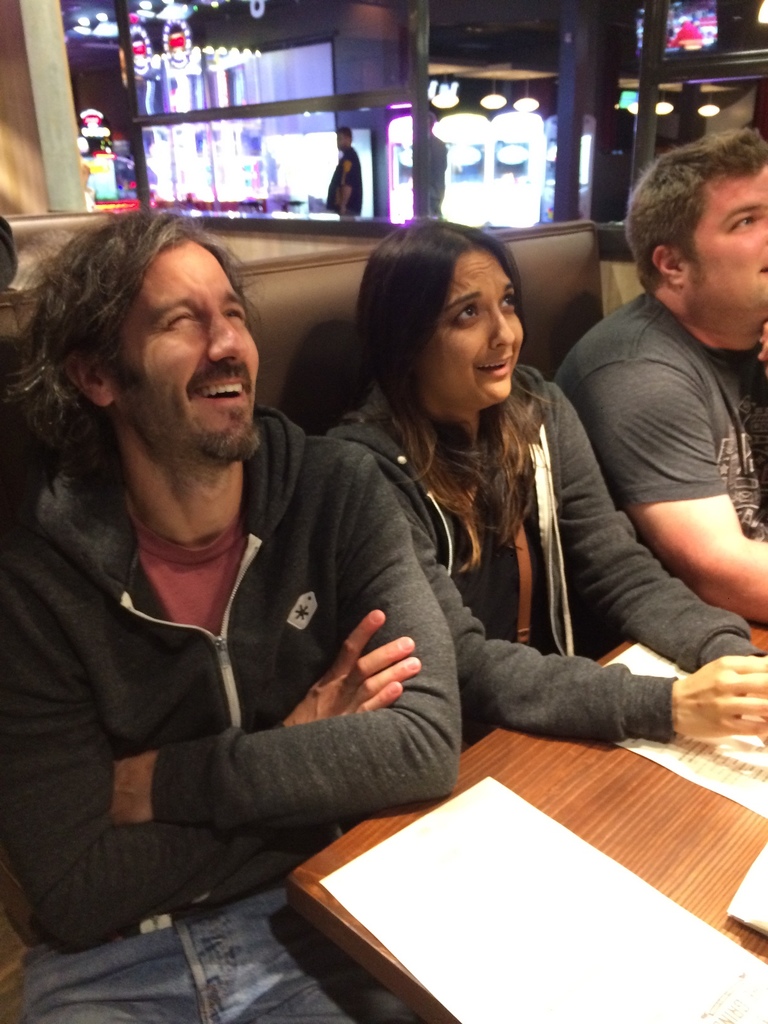 Getting started with hand lettering?
Free lettering worksheets
Download these worksheets and start practicing with simple instructions and tracing exercises.
Download now!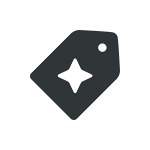 Creative Market