50 Amazing Pinterest Accounts Every Creative Needs to Follow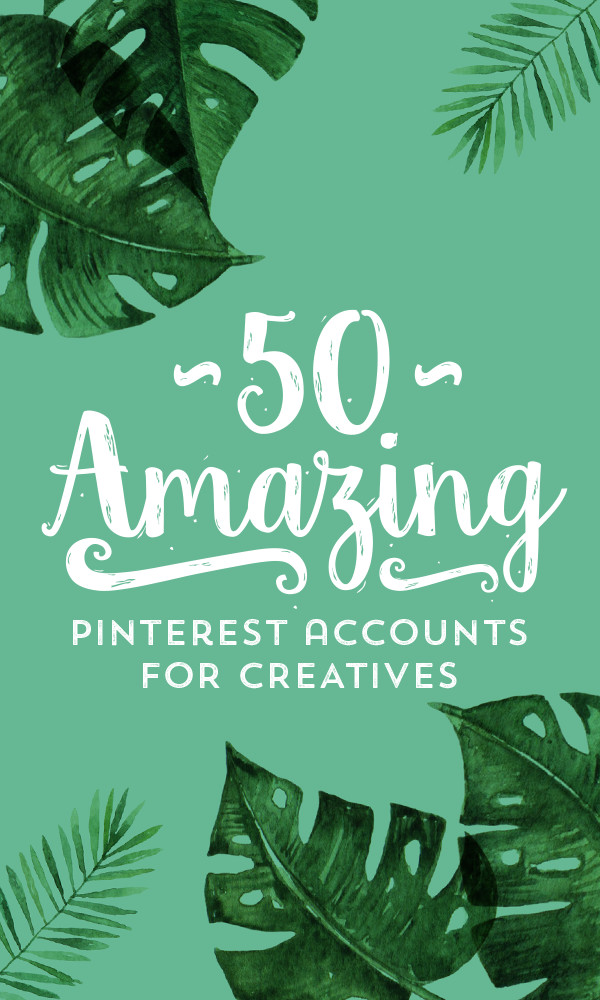 We love Pinterest here at Creative Market, and for so many reasons. Where else could you learn how to create an 80s themed bathroom, make a Vegetable Wellington or create an amazing herb garden? For your inspiration, we've pulled together some of the most creative Pinterest accounts active right now. Don't forget to join us for year-round inspiration.
Muted palettes and bold imagery celebrate the simple pleasures in life. This is one Pinterest account that truly lives up to its name.
With bright colors and striking imagery, Studio DIY features ideas for turning any day into a special occasion.
From architecture to pet products, Design Milk's pins are a study in balancing natural elegance with whimsy.
For the aptly named Wit and Delight, meticulously curated pins are all about crafting style in the home, fashion and everywhere else.
From bold, basic shapes to complex patterns, Sight Unseen blends the common and uncommon to create a visual smorgasbord.
The theme here is splashes of warm color surrounded by ample whitespace for a clean but enticing look.
Covering nearly every aspect of books, this account is a complete visual library from cover design to typography and beyond.
An inspiration source for the "old soul" designer, Uppercase Mag's boards are overflowing with vintage design ideas.
SF Girl By Bay perfectly reflects the casual glamour of the bohemian modern aesthetic.
Encouraging participation and exploration, P.S. I Made This features inspiring pins for everything you want to do.
This account is all about charming spaces that are sure to inspire.
This wedding-focused account succeeds in making bridal elegance attainable for everyone.
A perfect reflection of the brand, Target's board features ideas that make every day stylish and fun.
This eco-friendly paper goods brand is overflowing with inspiration and products for colorful design projects.
With eye-catching pins that are sure to spark new ideas, Design Love Fest focuses on the charmingly unique.
Scotch Brand shows it's about more than just tape with enticing paper crafts for all occasions.
Curated in a way that draws you in deeper, Bright.Bazaar's pins show bright colors are everywhere if you just look.
The self-proclaimed "home for all things designed," Design Sponge's board is full of whimsical patterns and prints.
Cheerful pastels and oversized visuals make this Pinterest account delightfully unexpected.
Contrasting light and shadow, VSCO's Pinterest will be of particular interest to photography and color enthusiasts.
The big name in color doesn't disappoint with impressive single-color boards and inspiring palettes.
The Brit + Co Pinterest account is an explosion of color, style and tech that any modern designer will appreciate.
Perfectly stylized boards and pins reflect a modern aesthetic in clothing, accessories, home decor and more.
For handcrafted enthusiasts, Flow Magazine's Pinterest is all about the charm of creativity and imperfections.
Bold patterns and illustrations provide eye-catching design inspiration in all formats.
Practical but far from boring, Creative Live has a wealth of ideas on photography, food styling, branding and wedding design.
Creative Bug's Pinterest is a carefully curated collection of tutorials for every type of DIY designer.
From food to decorations and everything in between, this Pinterest account is a study in the elegance of simplicity – plus plenty of pink.
This German-based Pinterest account celebrates everything that is unique and even provocative in design.
Celebrating the best in Australian art, The Design Files will inspire interior designers, graphic designers and crafters of all levels.
From artwork to graphic design and photography, this account focuses on the sweet side of design, with soft hues and charming imagery.
The original domestic goddess provides all the tips, tricks and recipes you could ever need for a happy, organized and beautiful home.
This worldwide design collective pools their expertise to impressive effect, offering everything from architecture to posters and product branding.
Elsie and Emma are the brains and beauty behind this eclectic women's lifestyle brand. Here you've find a beautifully crafted "mess" of home decor, cooking and crafting ideas.
Whether you have a passion for painting, are fanatical for fonts or have a hankering for beautiful handwriting, Dawn Nicole Designs has it all.
Angie makes beautifying the web effortless with gorgeous floral WordPress themes and girly fonts, graphics and print ideas.
If you're running out of design ideas for photography, this Pinterest account is the one to bookmark under "need inspiration now!"
From Daily Deviations to Undiscovered Artists, this Pinterest account should sate any art lover's appetite.
Minted is packed full of ideas for irresistible invitations, event planning and heartfelt messaging ideas for print and web.
The Pinterest account of the crafting and design mecca is brimming with DIY projects, maker stories and seasonal ideas.
Beautifully organized, Jessica Hische's Pinterest boards show you how to coordinate your home, shop with confidence and style.
Do you believe that good design is the secret to eternal happiness? Check out Lonny Magazine's interior design ideas for a happy home.
This fun, colorful Pinterest account asks you meaningful questions and gives you the answer with on-trend and quirky ideas.
Do you Rue? Whether you need help putting together a weekly wardrobe or the inside scoop on window treatments, Rue Magazine has it covered.
If forgettable fashion isn't for you, step into the exciting world of independent labels instead. IFB shows you how to rock the independent look with confidence.
From calligraphy to coloring and pastels to pencils, the Faber-Castell boards show you how to get the best results from their broad range of art supplies.
At Michaels Stores, anything goes, including Valentine's Day DIY and random acts of kindness ideas.
Let Design Seeds' beautifully curated palettes inspire you to add a little color to your life.
Communication Arts gives you the lowdown in all that is funky, fresh and fabulous in the visual communications world.
Want to know where all the best designers get their inspiration from? Dip into this exclusive library of formative reads.
Feeling inspired? Pin this for later!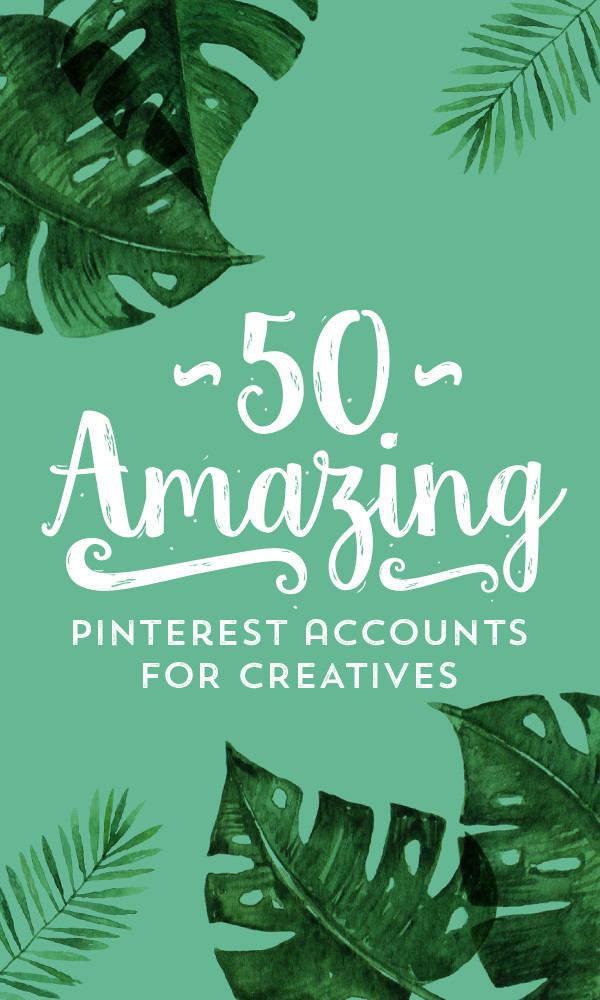 ---
Products Seen In This Post:
Getting started with hand lettering?
Free lettering worksheets
Download these worksheets and start practicing with simple instructions and tracing exercises.
Download now!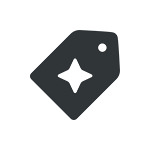 Creative Market