Creative Spotlight: Veerle Pieters
Veerle Pieters is a multi-talented designer in Belgium, who founded design studio Duoh! in 1992. Together with her partner Geert Leyseele, Veerle has done work for a variety of type of clients from design-focused Fab.com to creative projects for the Library of Congress. Veerle sat down with us to chat about her roots in print design, being true to yourself, and her design bucket list.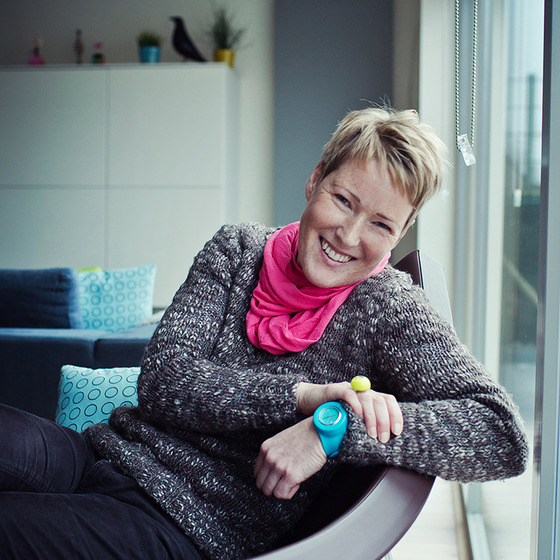 Creative Spotlight is a series of posts that focuses on highlighting interesting people in and around the greater creative community. We chat with industry professionals that we respect about their passion and recent projects, which we hope serves as great inspiration for you in your own endeavors.
Can you tell me a little about the creative projects you're working on right now?
One of the projects that has been filling my days lately is the design of a website for a new online magazine. There is a lot of new creation going into this project: illustration work, sketching the faces, designing the logo brand. The project is challenging because there are different groups of interested parties involved that all have their say, and all with different opinions. Still, I work mostly with one contact person with whom I am on the same wavelength. We both have a fair share of say in the design, which is great.
Another big project that I've been working on for even longer is the re-design for Caren Zorgt, which is a free online service for people who receive care, or provide care for someone. It helps you to organize, and share information, and schedule tasks. I work with a small team of very knowledgeable people which is a dream. They even have their own UX designer, who I work with closely. It's a great experience.
Tell me about your path to being a designer. Did you have any other interests you considered pursuing?
It took me a very long time to figure out what I wanted. You have to imagine the time I grew up in. I was a teenager in the 80's. I never even heard of graphic design. There was art school, but I felt this wasn't something for me. As a child and teenager I loved drawing, sketching, painting, making all sorts of creative stuff with my hands… but I didn't see an actual career in it. I didn't realize at first that I could turn my hobby, or something related to it, into my career.
It was only after I heard there was a thing called a "graphic designer" that I started doing some research and one thing let to another. The study of graphic design back then was very new. We were the second class to graduate!
I also considered being an interior architect. My second passion is interior design and designing objects. But as soon as I heard about graphic design, I just didn't doubt for a second. I knew this was it.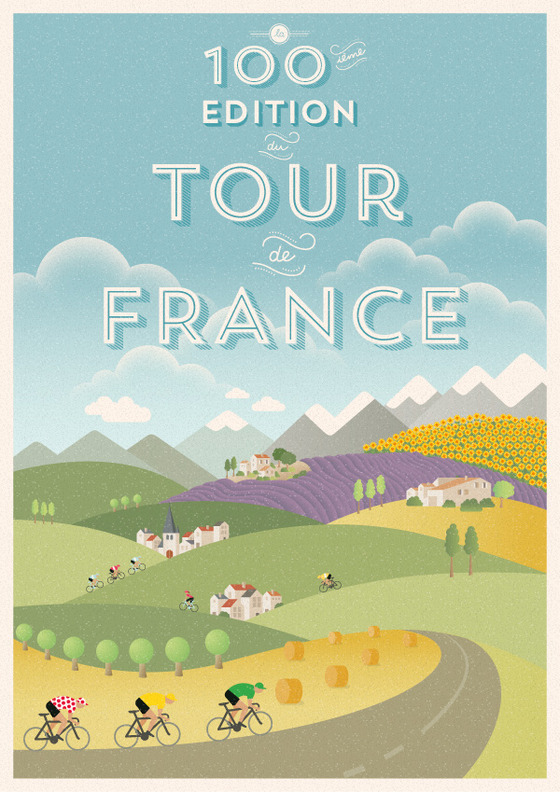 Can you remember one of the first things you designed or created that you were proud of?
One thing I do remember I was pretty proud of, was a CD-ROM creation for Ernst & Young (Belgium). It was back somewhere mid 90's when CD-ROM and everything interactive were really hot.
I was so proud because it was hard work to get the project; I had to pitch and 'fight' for it. But there was so much involved: from concept, to the creation of the whole CD-ROM, to printing and packaging. The CD was created in five languages with voice-over, animations, and QuickTime movies.
Testing and debugging was a job on its own: the different platforms, system versions, slow old computers, fast new computers… it was a technical nightmare to really get it working smooth in every situation.
I would almost say, thinking back at the hell I went through, "Give me CSS debugging any time!"
You do seem to do a bit of everything with great success! How do you decide what projects to work on?
There are a couple of factors that are important to base my decision on. First and foremost: the creative aspect, meaning the project must involve a lot of creative design work. I'll never take on projects that only need CSS & HTML coding work. I do love variation, but I have no problem to do pure illustration work for months in a row. Most projects are web-related and involve some illustration work, which has the perfect creative balance to me.
Apart from all this, I decide also upon the people I have to work with. I need to connect well with my client. These days I'm fortunate that most people come to me because they've seen my work or heard good things about me and so they want to work with me. Over the years, I've also grown a good instinct that helps me decide whether a project or client is good or bad. For instance I can tell a lot already from how people approach me through e-mail.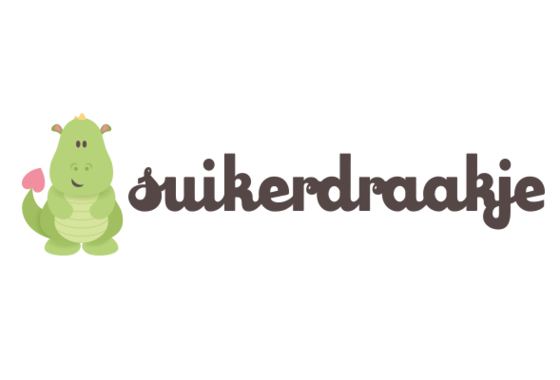 You built your career as a self-employed freelancer. What do you think is the most important thing to know about running a design business?
I think before you make the jump, one of the most important things is making sure you've done good research in what it involves. Make sure you have a business plan. I didn't really, so I got a rough start. Maybe I was too keen, and probably too naïve also.
On the other hand, it might have scared me off! In end I'm happy I did, but it could have turned very bad for me. The internet basically saved me. As soon as I saw the potential to earn a living with it, I jumped on the wagon and grew slowly.
Apart from the whole financial and business side, you have to be passionate about what you do: commit yourself and believe in yourself. Know that the first years can be (and probably will be) tough. Even in those first rough years I've never stopped believing in myself.
What do you think is the most important characteristic of a successful design?
There are so many factors, but I believe the most important thing of all is good sense of balance. A design needs to have a perfect balance in color, typography, and composition.
Apart from that, I would say it needs to have personality, spirit, and strength. It needs to communicate the message needed to achieve its goal. Otherwise, it might look nice and beautiful, but not be ultimately successful.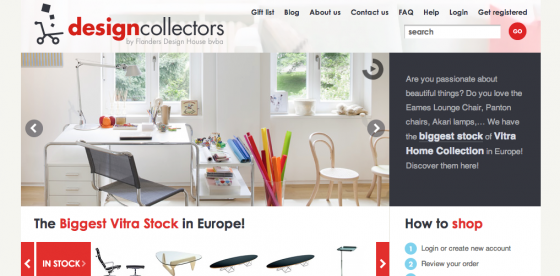 So how do you think designers can make a difference?
I think designers can make a difference if they are open and are willing to share their creative knowledge. It also matters that you stay true to yourself. I admire designers that have a very typical style, a style that is so strong that, from the moment you see their work, you know it's theirs. That is what makes a designer stand out from other designers.
Most of all I hope my work can inspire people, help them be creative, and also have fun.
What are you learning right now?
For one of the projects I'm working on portrait sketches of fictional people. I'm using some watercolor brushes I found on Creative Market in order to color the sketches in Photoshop. Since this is the very first time I'm doing this, it feels a bit like I'm back on the school bench in art class.
Up until now I've never had a project that involved portrait sketching. My skills in that area are a bit rusty, but the challenge and the opportunity is of course awesome. So right now I'm learning how to paint properly with a Wacom tablet using water-colour brushes.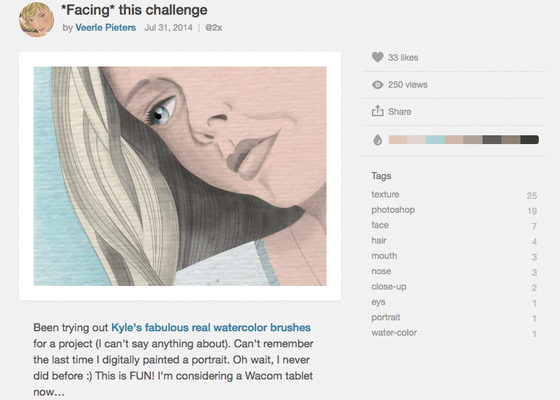 Apart from that learning about web typography, by reading On Web Typography by Jason Santa Maria and I'm also reading Type on Screen by Ellen Lupton.
What's on your design "bucket list" that you'd like to tackle in the next couple years?
There is a personal project that I would love to complete. It's a series of illustrations that has to do with my other passion in life, and that's cycling. It's not huge, but it hasn't happened yet. I'll just need to make time for it, or it will never happen. Time management has never been my strongest skill!
What advice would you give to a younger version of yourself?
Don't blindly trust people with who you do business with. There are a lot of people who would take advantage out there, and if you are inexperienced you're prone to fall into the trap. I always heard promises of more work to follow, or, that there isn't much budget because they're a start-up, but their project was "the next best thing". I've learned my lesson.
Most importantly, I would want my younger self to remember this: keep on learning. Do what you love and love what you do. Take the time to experiment. Do something creative every day that isn't work related. It sets your mind free.
Thanks Veerle!
We'd like to extend a huge thank you to Veerle for taking the time to talk with us. To keep up with all things Veerle, check out her blog and follow her on Twitter.
---
Amanda Hackwith is a freelance editor and writer who regularly blogs about writing, creativity, video games, and other nerdish obsessions over at amandahackwith.com. Follow her @ajhackwith on Twitter.
Getting started with hand lettering?
Free lettering worksheets
Download these worksheets and start practicing with simple instructions and tracing exercises.
Download now!