A Collection of Curvy Serif Fonts to Create Whimsy Elegance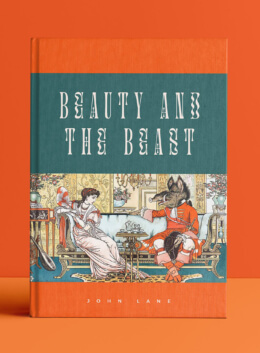 There's no doubt that one way to make sure your design projects stand out is by choosing an unforgettable font. For a whimsical, formal, or vintage-style piece, consider using one of these wavy serifs. Each of these unique curved serif fonts blends modern touches with an overall playful aesthetic. Here are some of the best curvy serif fonts that we've picked out from designers on Creative Market.
Kulokale treated Regista Grande, an elegant serif typeface that is intended to be used for branding, advertising, packing, and headlines. Regista is easy to look at and relatively minimalistic but has its own ornate flair—so choose it for when you need a typeface that is unique and decorative but not difficult to read. When you purchase the font, you get it in two styles: regular and italics. The designer encoded Regista Grande with Unicode PUA, which means that you can have full access to all additional characters without needing any special design software to do it. The typeface works in many programs, but the designer recommends using a program that supports OpenType features and glyphs panels.
Ingo Display Font is a font created by Up Up Creative, intended to be used for headlines, branding, packaging, logos, and more. This distinctly retro serif is described by the designer as "sultry." The letters have bold curves within them, and the serif itself is someone deconstructed, with only a thin line connected to a very bold letter. While the font is incredibly unique and unlike a typical serif font, it's still very easy to read, so designers don't have to hesitate to use it in a wide variety of projects. Ingo comes with 440 glyphs when you buy it, and you also get 20 standard and discretionary ligatures.
Aqala Display Font from Typetemp Studio is a minimalist, chic serif display font the designer created to use in logo design, clothing branding, product packaging, magazine headers, and other places where words will get noticed and read. When you buy Acala, you get upper and lowercase stylistic alternates and ligatures, numerals, and punctuation—with multi-language support. This is one of the simplest and least ornate of the wavy serifs, but it's a beautiful, sophisticated font.
For a serif font that is distinctly fancy and antique in style, check out ED Cretheus created by Emyself Design. The designer of this typeface describes it as "elegant and classy" and explains how it combines both modern Roman and Celtic styles. When you buy ED Cretheus font, you get OTF and TTF versions, alternative characters, and multi-language support. This is undoubtedly a display font and looks best bold and big. The designer recommends using it in social media images, poster design, book covers, fashion publications, and beyond.
One of the funkiest and most eye-catching wavy serif fonts in this whole roundup is Glassure Typeface Version 1.0 by Halfmoon Type. The typeface is aptly named because many of the letters look like you are looking at them through classic, mid-century, wavy glass. Use this for a project you want to give a distinctly retro style. It simultaneously evokes both the hippie era of the 1970s and an art deco vibe. The designer describes looking at a body of the text in the typeface typed out on a page, and they say it looks like a "weird yet beautiful marble pattern," and that it also has a "touch of Art Nouveau." One thing that's cool about this particular typeface is that it has a unique feature where you can make two-letter blocks by selecting an even number of letters and activating the "titling alternates" feature in your design software. Halfmoon Type is planning to create more Glassure typefaces (updates on this edition), so check their store to see how the font evolves over time.
New Tropical Design has created one of the most mid-century, beachy-feeling serif fonts that exist on Creative Market. It is appropriately named Costa Del Sol, and it has over 50 ligatures that you can use together to make a "unique logo, headline, or poster." This is definitely a display font because the crazy curls and thin strokes of the actual letters make it hard to read when small. But when enlarged or highlighted, this creates a distinct vibe that will immediately transport the viewer of the typeface somewhere else. Whether your project is focused on the Ligurian Coast of Italy, or you want your work to look like it was made from the '60s, this font from New Tropical Design is a great choice for you. When you get the font, you'll receive OTF, TTF, WOFF, WOFF2, SVG font files, as well as uppercase letters, numbers, punctuation, ligatures, and alternates. Costa Del Sol comes with multilingual support—including Polish (which is somewhat rare), so you can use it for a wide range of projects in a wide range of places.
One fun pair of typefaces that are both wavy serifs are the CYTRONI Modern Mix duo of fonts by ana & yvy. The font is hand-drawn and thin, unlike many of the bold, wide fonts on this list, and it may also be the wavy serif that looks the most like handwriting of all of them. Because these fonts look handwritten, they can be used in two ways: to create an elegant, antique-feeling aesthetic or to create a more zany, contemporary look that is wild and fun. The designer explains that the alternates are a lowercase font and an uppercase font. The lower case letters are "wobbly fun," and the uppercase letters are "sophisticated and grown-up." Use them together, and you get something truly unique—or use one at a time for a recognizable cohesive. As a bonus, with a purchase of this font, the designer is throwing in rendered 3D letters of the regular Cytoni font (although not all characters are included).
New Tropical Design created Evangelina – Fashion Display Font, which is an unmistakably feminine, elegant, old-fashioned feeling font that the designer created to be used in fashion-related projects. They explain that it is meant to be a standout display font and that it was inspired by quintessential elements of fashion and clothing from the 1970s to today. You can use the font for anything elegant or formal in addition to fashion projects, including wedding invitations, publication headings, and titles, other types of logos.
Losta Frida is a font by creativemedialab that evokes a tropical feeling from a bygone era. When you purchase Losta Frida from the designer, you get multiple fonts, including five different weights, and they can all be used in Photoshop, Illustrator, Canva, Cricut Design Space, and more. The supported languages of this font family include the languages of Western Europe, Central and Eastern Europe, Baltic, Turkish and Romanian.
ErgibiStudio is the designer that created BRAMS, a family of display serifs that comes with three versions: thin, regular, and bold. The designer describes the fonts as "unique and sleek," and they recommend you use them in "modern and minimalistic" design themes. The ornate nature of the serifs in this font makes it appear old-fashioned and antique. There is something somewhat spooky about the fonts—consider using them to evoke an era of the past (but think more, bleak Victorian times than the bubble gum days of the 1950s).
TanType created PEARL, which is elegant, upscale, and refined. The unusual serifs are playful and teasing, but that simply serves to make the font usable in a wide range of projects—from the formal to the fun. The purchase comes with multilingual support and .otf, .ttf. and .woff.
Find Wavy Serif Fonts and More Design Assets on Creative Market
Want to add more whimsical, old-fashioned, antique, or just plain fun design elements to your work? Check out the rest of the design assets from Creative Market designers. Our carefully curated collection of design elements includes a huge assortment of options, including logos, templates, icons, and even photos. You can select the assets that will enhance your work then infuse them into your project for a professional, polished final product. At Creative Market, we make beautiful design easy, and you can be sure your choice of typefaces is just as awesome, creative, and innovative as all the other eye-catching elements of your creations.
Getting started with hand lettering?
Free lettering worksheets
Download these worksheets and start practicing with simple instructions and tracing exercises.
Download now!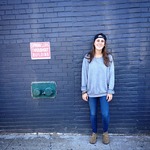 Becky Bicks
Becky is a writer, photographer, and interior designer based in Brooklyn. Despite her current status as a New Yorker, she considers herself a Memphian.
View More Posts