Design It Yourself: Social Carousels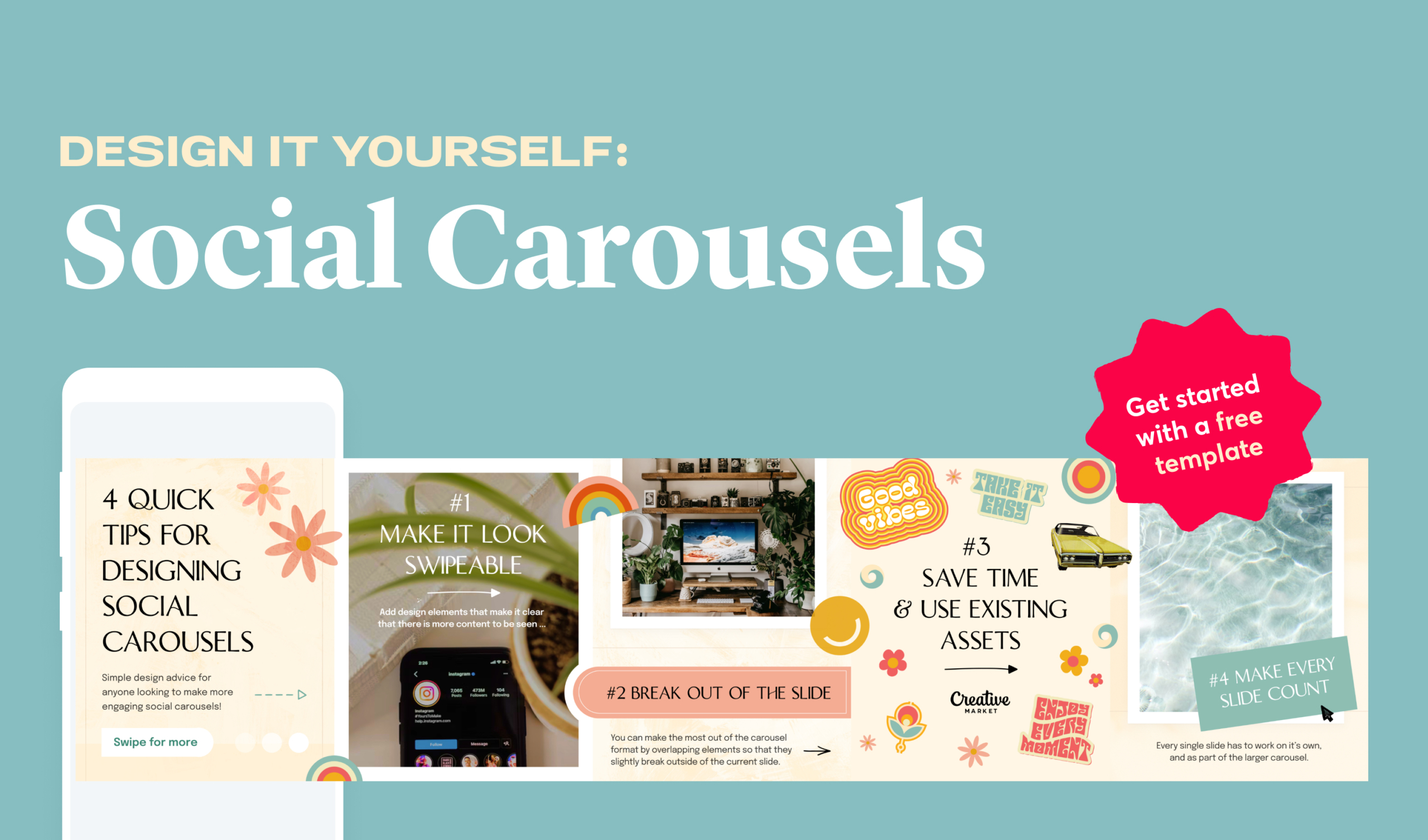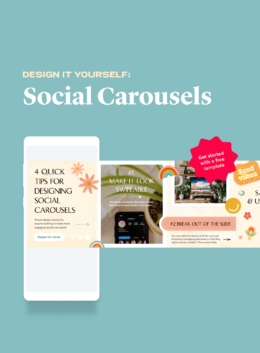 According to Hootsuite, carousel posts on Instagram receive 1.4 times more reach on average than a standard image or video post would. When done right, you can use carousel images to make your social posts stand out, increase engagement, and reach a wider audience.
With that in mind, let's explore some tips and guidelines that you can use to craft the perfect carousel images for Instagram. We'll take you step-by-step through the process of creating a social carousel from scratch, so you can follow along and design it yourself. To build this look, we'll use three assets from The Content Artist — this month's free Drop for Creative Market members. We'll also share a handy template that you can download for free to use as the base for your very own carousel designs.

Free Instagram Carousel Blank Template
If you are ready to give this a try yourself, we've put together a blank Figma file with all guides and slices already in place. The file contains every size template possible for you, whether you want to use 2 slides, the full 10, or any number of slides in-between.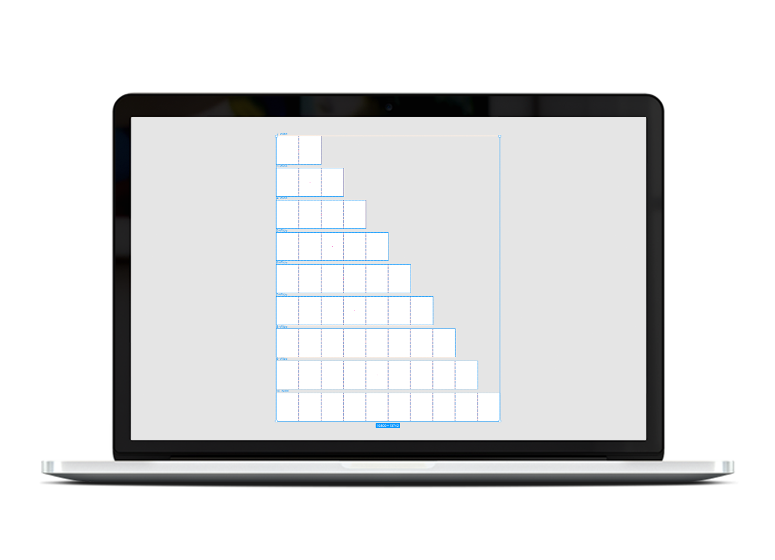 Kickstart your social carousels
Free Carousel Template
Download this free Figma template and design your carousels with 2-10 slides in no time.
Download it now
What Are Social Carousels?
The carousel post format was first tested by Instagram in 2015 when they allowed a select few ads to feature a 'scrollable' gallery of images. It's quite a simple idea, but up until that point, Instagram only allowed for single images or videos to be posted.
The success of the trial meant that image carousels made their full-time introduction to Instagram in 2017 as a way to allow users to share more than just one image at a time. So instead of worrying about picking out that one perfect picture to post, you could now choose a whole gallery of images (up to 10) to share together, and Instagram would post them together in one gallery.
Once carousels become commonplace, people naturally started to experiment with the layout and design of the images themselves in order for all images in the carousel to share a common theme, style, or frame.
Following on from that, a clever trend took off where the entire gallery of images appeared to be almost stitched together, where each individual image was simply showing a slide or section of a much wider image. This clever, cohesive approach is exactly the kind of post that we are going to focus on today and show you how you can design it yourself.
So how do we go about creating our very own 'stitched' or 'slide' carousels like these where individual images appear to all be connected? Follow along.
1. Set Your Base Image Dimensions
When it comes to choosing the right size for your file, you are looking at 1080 x 1350px for a portrait post or 1080 x 1080px for a standard square post.
We'll start with a new Frame in Figma at 1080 x 1350 pixels in size, but you can do the same in your design tool of choice.
Press F to bring up your frame tool or select this option in the toolbar. This gives us our canvas for one image in our carousel.
2. Calculate The Right Width
Now we know that one image is going to take up 1080 pixels in width, we'll multiply this width by the total number of images in our carousel. 1080px will be the width of each post, regardless of whether you choose the portrait or square aspect ratio.
The maximum number of images you can include in a carousel is 10. Here's a quick little cheat sheet that calculates all possible carousel widths for you, based on how many images or 'slides' you want to include in your carousel:
| | |
| --- | --- |
| Number of Images | Width in PX |
| 2 images | 2160 px |
| 3 images | 3240 px |
| 4 images | 4320 px |
| 5 images | 5400 px |
| 6 images | 6480 px |
| 7 images | 7560 px |
| 8 images | 8640 px |
| 9 images | 9720 px |
| 10 images | 10800 px |
3. Resize Frame / Canvas
Since we're building a carousel with 5 images, we'll multiply 5 x 1080, which gives us: 5400 pixels in width. Select your frame, and with the move tool selected (V) drag your frame width out to match 5400, or select the frame and look for the Design tab in the right sidebar, then type in 5400 as the width of your frame.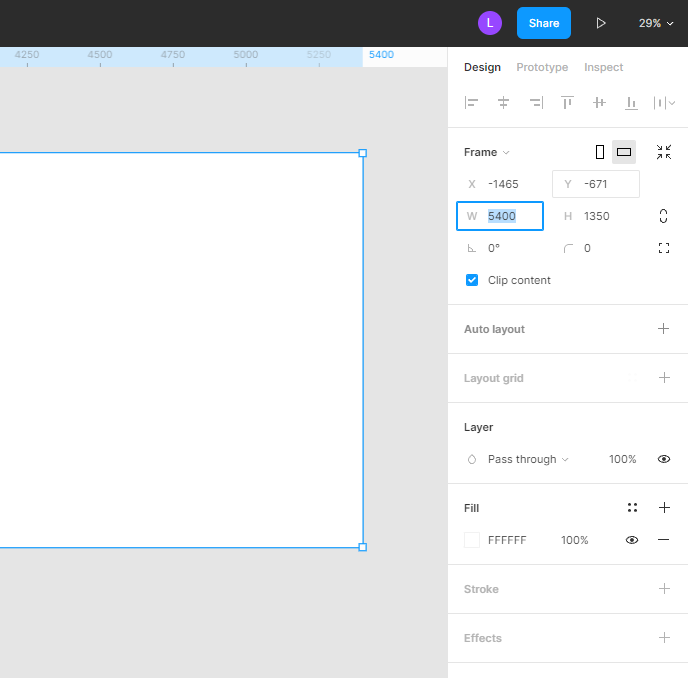 Now we have a very wide image that will serve as the base of our entire carousel gallery. Our next step is to create some guides that will show us where each individual image or slide will sit.
4. Add Multiple Guides 1080px Apart
Make sure Rulers are visible (Shift + R) — then pull the vertical ruler from the left side of your screen, and drag it over from left to the right until you see the indication that 1080 in width has been reached. Then simply let go to place your guide. You can move guides after you've placed them if you cannot get the exact width the first time.
Tip: After grabbing the guide from the left of the screen, ensure you pull it over the frame you created as this gives you guide measurements based on your existing frame rather than the whole Figma workspace.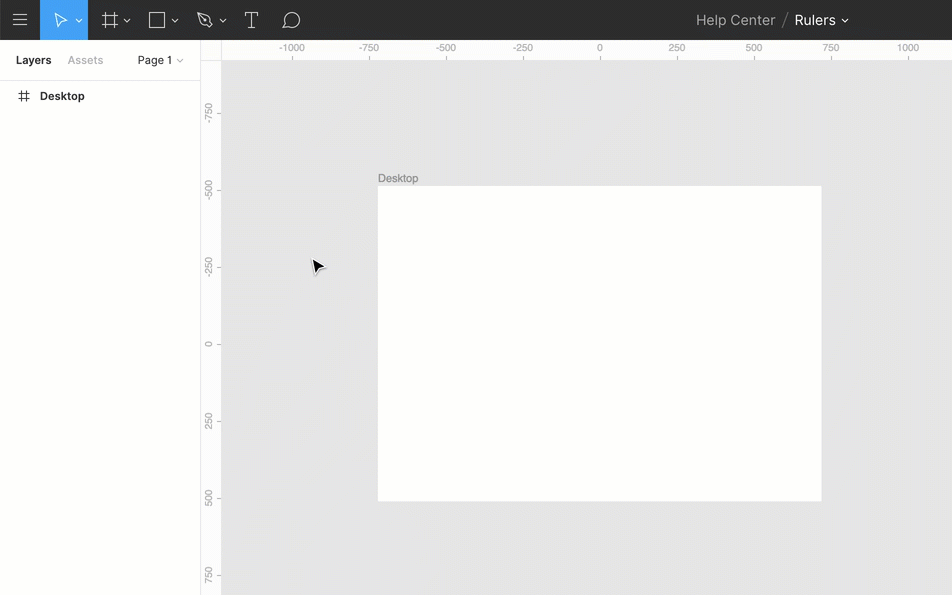 Once you have one guide set correctly, add your remaining guides – keeping them 1080px apart. This should give us 4 guides in total to set up our 5 individual slides. You can use the width reference guide from above to work out exactly where each guide should go or skip to the end of this post to download a blank template with all guides already spaced out for you.

5. Time to Get Creative
Now comes the part where you have some fun, create your own unique design and layout based on your needs. There's no right or wrong here, but there are a few guidelines and tips that you could follow to get the best out of your canvas and make the most of the unique format.
Design Tip 1: Make it Look "Swipeable"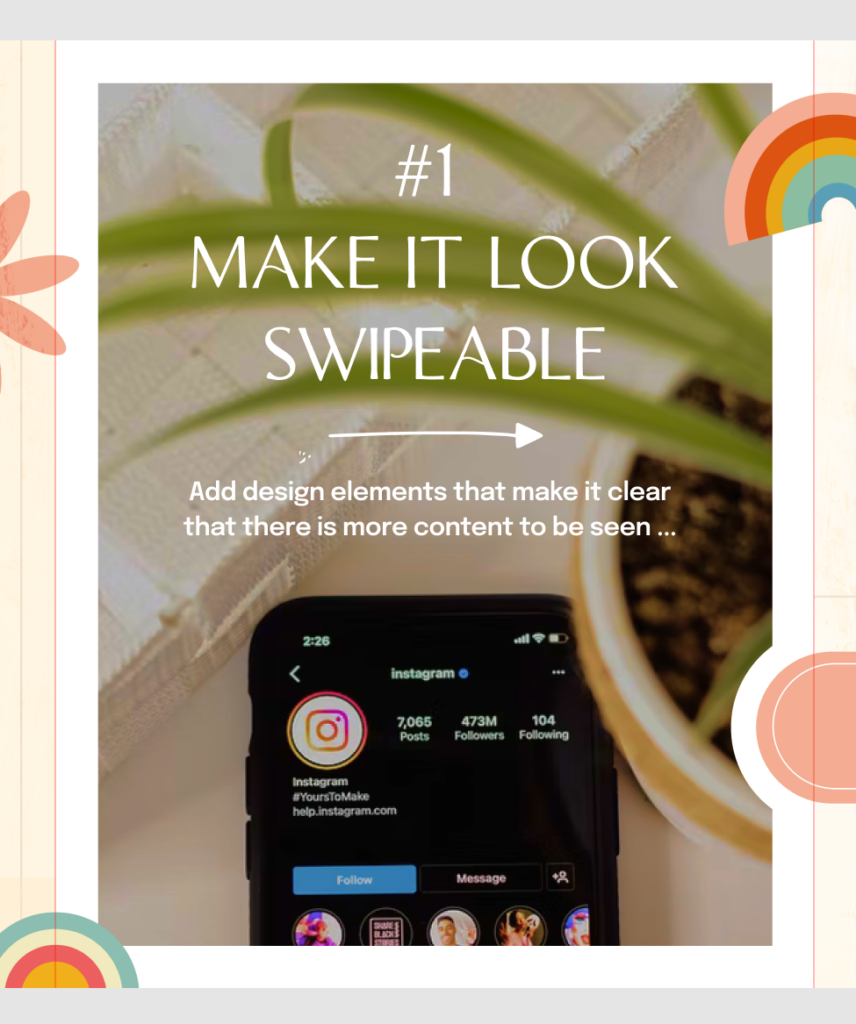 Your very first slide has to catch attention on its own, and if possible you want to make it inviting for people to swipe. This can be done in many ways, but simply having some playful arrows can work wonders here. And maybe even give a hint at more content that is sitting just off the page. This brings us nicely to our next point.
Design Tip 2: Break Out of the Slide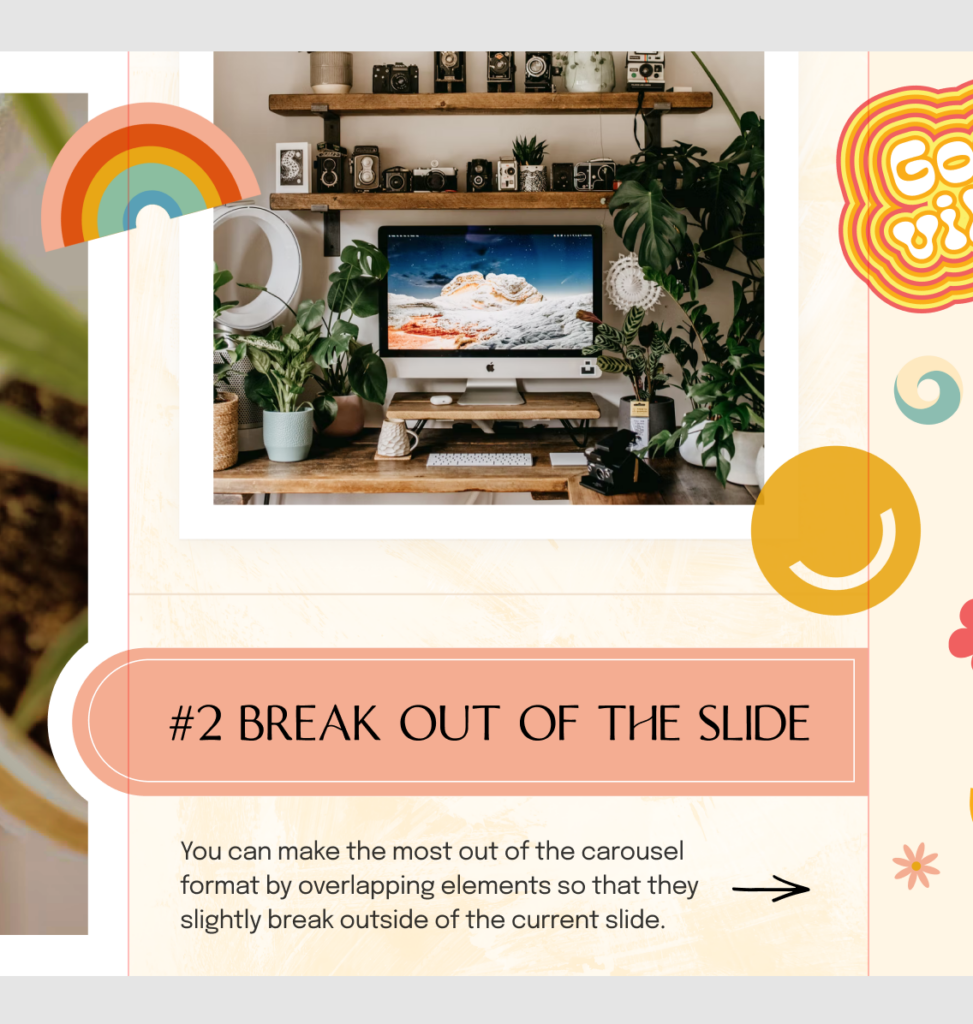 The beauty of having such a wide canvas to work on comes in the fact that it gives you a lot of room for creativity, so play around with your layout, layer in different elements and textures, mix up image sizes, sprinkle in some type elements and play with frame styles and borders. Remember you can have some fun here and place elements outside of the one slide, adding overlapping graphics or elements in your design can add an element of fun, but it can also let people know there's more content for them to swipe through.
Design Tip 3: Save Time by Using Existing Assets
For this design, we'll be using some graphic elements from Creative Market to speed up the process. In my case, I'm using the following packs: 1970s Collage Art Pack, 70's Retro Patterns and Icons plus the Desert Dreams Font, all available in The Content Artist, this month's free Drop for Creative Market Members.
You can find browse thousands of design goods on the marketplace. I'll use these elements to decorate my carousel, and as mentioned before I will intentionally place some graphics so that they overlap the guidelines to help the content invite more swipes.

Design Tip 4: Make Every Slide Count
Although we have a super wide canvas to work with, remember that each slide or slice of the carousel has to work on it's own too. Have fun with your layout by all means, but if possible each slide of the carousel has to have some meaningful content in order to keep people engaged as they swipe – so try not to have any 'filler' slides, make each one count. The Search Engine Journal reported that carousel engagement dips initially after a few slides, but it picks back up again the more images that are in the carousel, so don't worry about using the full 10 images if you need to, so long as each slide is interesting enough on its own that shouldn't be a problem.
6. Slice Each Slide
As it stands right now, we have a great-looking carousel, but we need to extract each individual slide as its own individual image in order to upload each image individually to Instagram. To do this you need to hit S to bring up your Slice Tool. Or look here, for this option in the Figma menu.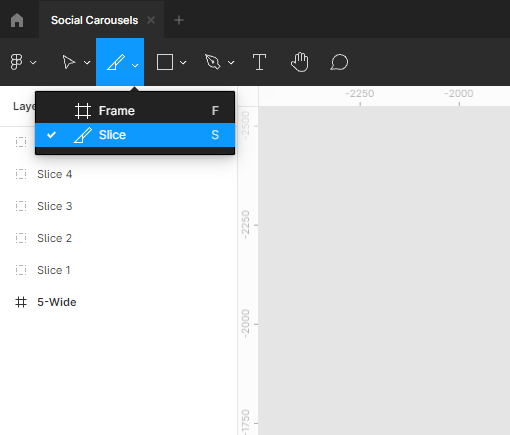 Thankfully we've already set up our guides earlier, so slicing is now a piece of cake, simply draw a box, or slice over each image you want to cut out. So draw one slice around our first image, another slice around the second and so on. Be sure to pay close attention to the exact dimensions of your slices so that they are 1080 x 1350 pixels each. You can resize them precisely using the Design Tab in your Right Sidebar and manually setting the Width and Height of slices if you have any problems.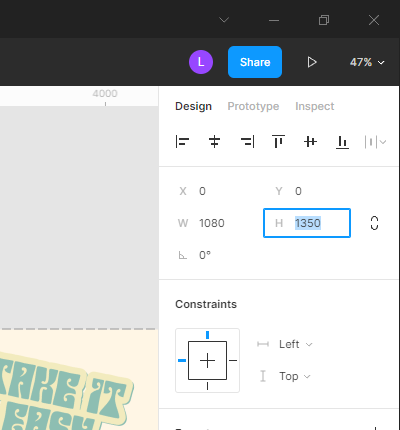 Once you have your slices, select all of your slices in the layers panel (Left Sidebar), then head over to the Export option (Right Sidebar) and Export all 5 layers as individual images. PNG or JPG is best for Instagram.
Final Result
Obviously, your Final Result will vary based on the work you put into it, and the assets that you used, but I hope this gave you some pointers about what to look out for when building a social carousel post. Here's what I managed to create using the advice from above. We have elements that subtly overlap more than one slide, in order to give the suggestion to the user that more content is available, we have a consistent theme and style throughout all parts of our carousel, but each individual slide remains focused and contains enough information to be useful on its own.

And here's the same graphic but with our guides still visible, just to give you an idea of how each individual slide will be split up when it is viewed on Instagram.

Further Inspiration & Resources
Now that you are more familiar with what makes a social carousel stand out, why not take a look at some of the professionally designed templates on Creative Market? There are a huge number of pre-made templates that are ready to go, no design input required – you can just drag and drop images into the document and edit the text to fit your post in minutes. Here are some great examples that I found, and I've put together this Social Carousel Collection if you wish to explore even more items. With Creative Market's new membership, you get 20% discount on assets like these and over 5 million more products.

Getting started with hand lettering?
Free lettering worksheets
Download these worksheets and start practicing with simple instructions and tracing exercises.
Download now!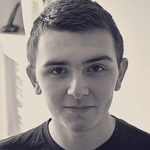 Liam McKay
Try some of my FREE goods: https://payhip.com/liammckay/ Designer with a love for beautiful Icons, Textures, Brushes and WordPress Themes.
View More Posts