Designers, BBQ & Free Shirts: The Creative Market SXSWi Experience
6 Days with Friends
Last week, Creative Market co-founders Bubs, Aaron, and Chris made it down to Austin, Texas to join me in attending 2013 SXSW Interactive, and to eat as much BBQ and Tex-Mex as they possibly could in less than 6 days. Overall, we had a fantastic time. We helped co-sponsor an awesome Dribbble party, see lots of old friends, make new ones, hang out with each other, and attend a panel or two as well. Here are what the co-founders have to say about their SXSW experience:
"Austin was a great time. Not just for getting to meet tons of creative folks at the conference and at our Dribbble co-sponsored meet up… but also for just getting some time to hang out with my team. Good people all around!" – Bubs
"We had a blast meeting Creative Market shop owners in the real world, demoing some top-secret new products we'll be launching soon, and getting to hang with amazing designers from Austin and around the world." – Aaron
"It was great to meet so many people who are as excited about Creative Market as we are. I can't wait for next year's event to see everyone again!" – Chris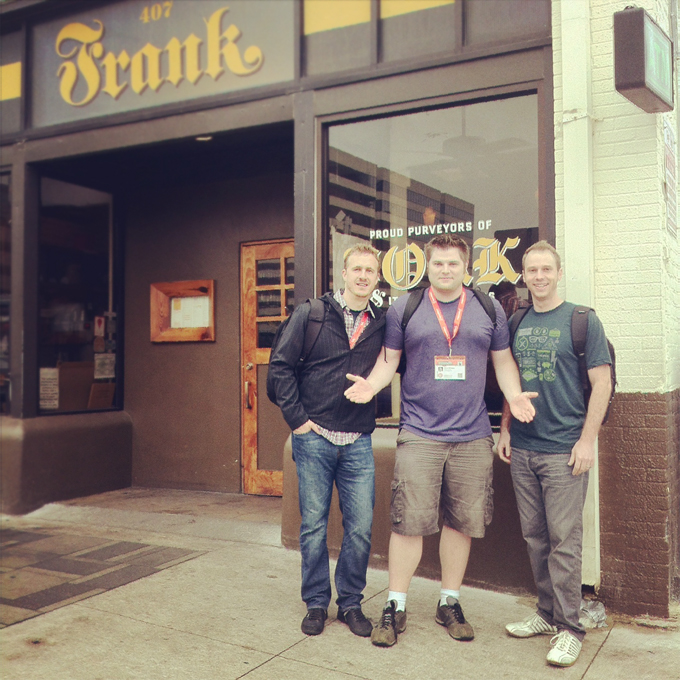 The 3 co-founders at Frank.
One Heck of a Designer Party
Needless to say, the highlight for us was the ATX Dribbble Party at Scholz Garten on Saturday night (March 9th) that we were honored to co-sponsor alongside some other great folks — Happy Cog, Paravel, Microsoft and Squarespace. The event had 585 RSVPs! Dave Rupert of Paravel (who runs ATXDribbble) picked the perfect venue just outside of downtown, and did a great job coordinating this special event.
In a tasteful and stylish homage to last year's meet-up, the famed dribbble logo ice sculpture made a second appearance. In addition, Dan Cederholm (one of the co-founders of Dribbble) was also there, and it was great to meet and thank him for creating such a powerful platform for designers.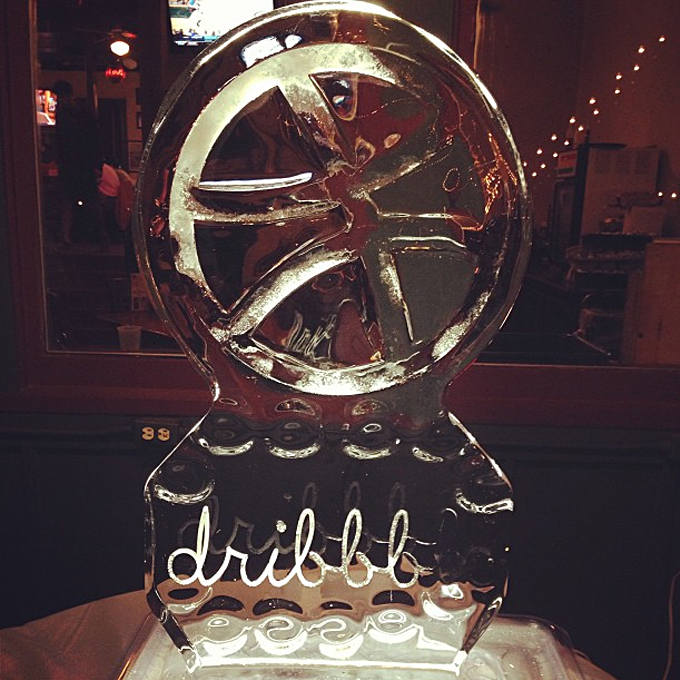 Photo by Virb.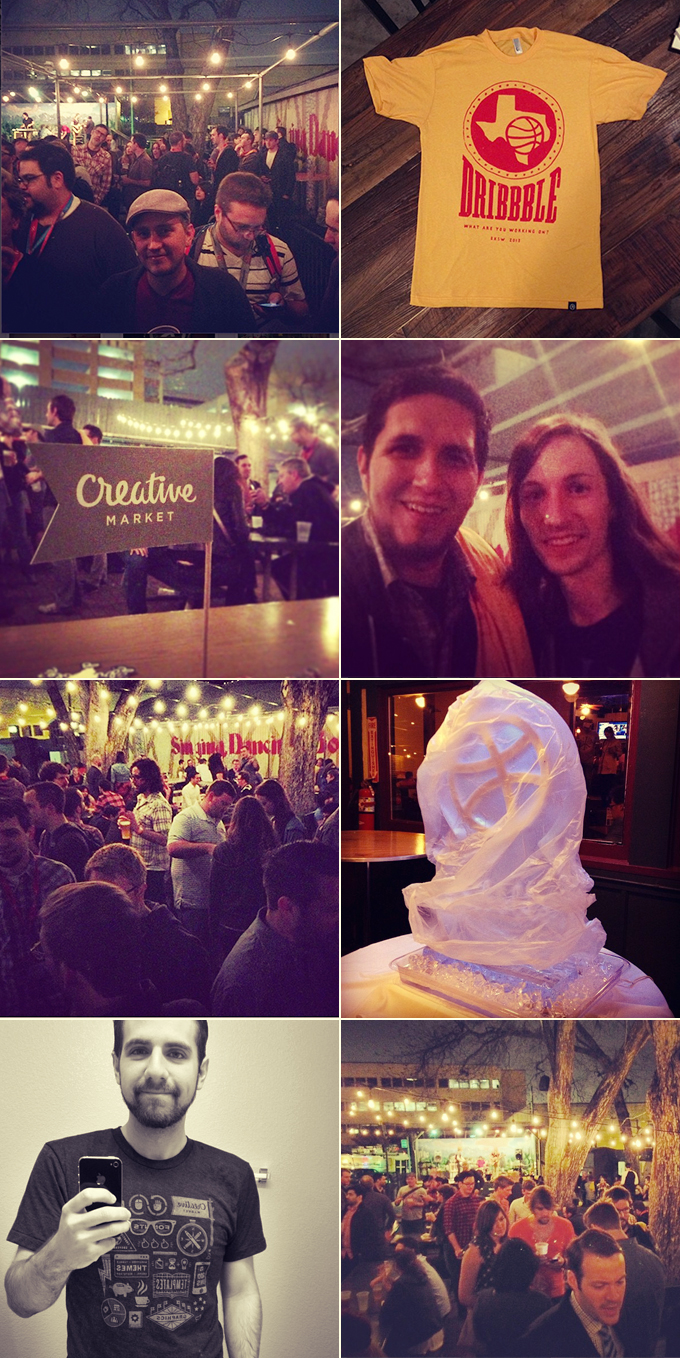 Instagram photo credits (top left to bottom right): 1, 2, 3, 4, 5, 6, 7, 8
Folks came early, and started lining up to make sure that they could grab their copy of the 100 limited edition ATX Dribbble shirts by our friend Reagan Ray of Paravel. Dan and Rich sure chose the right guy for the job! Check out the shirt: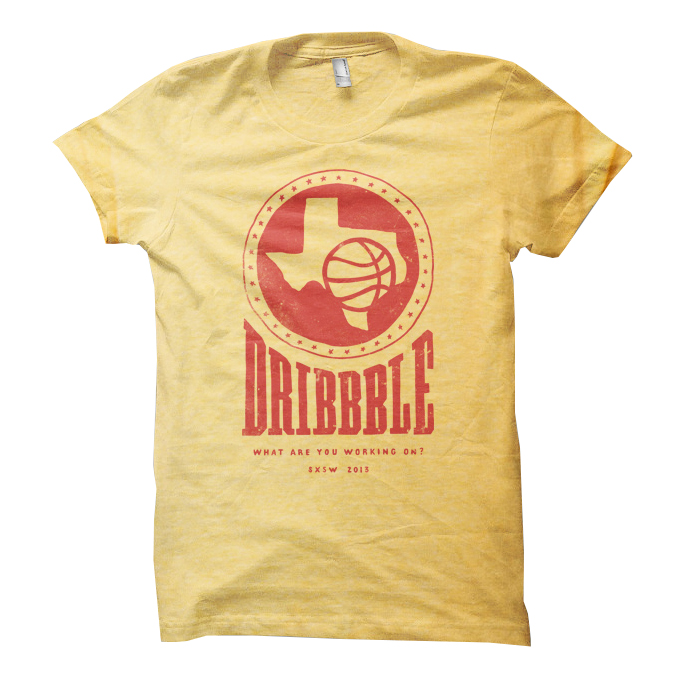 Shirt by Reagan Ray.
After being handed an ATX Dribbble shirt, attendees were then handed one of our new Creative Market shirts, a gift card, and a sticker by Bubs and Chris, followed by the opportunity to chat with Aaron and I about some of the secret new platform features we're working up! Luckily, we showed up with so many shirts that we didn't run out. Here's the shirt that we handed out: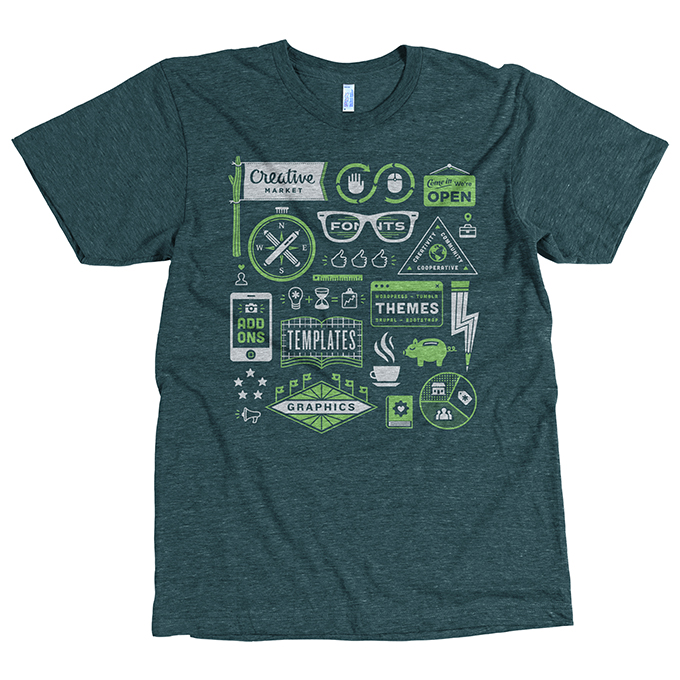 Shirt by Gerren. Mock-up Template by United Pixelworkers.
We had a fantastic time chatting with designers who already use Creative Market, and got to visit with some of our current sellers about how their shops are doing and what features they might need in the future. Thanks to all who came out to the event and took the time to visit with us!
People First, Panels Second
While a lot of time was spent talking with new and old friends, we did manage to attend a few panels. Being that this was my third SXSW, I personally wanted to sketchnote sessions about start-up culture, design, and creativity in tech. I managed to capture 6 panels and upload them to Flickr:
1. Tales of Entrepreneurship beyond Silicon Valley with Alexis Ohanian
2. Awe-Inspiring Typography You Can Do Now with Richard Rutter
3. Beyond Squishy – The Principles of Adaptive Design with Brad Frost
4. Tina Roth Eisenberg Keynote with SwissMiss
5. Responsive Design from Every Angle with T. Walton, S. Shepherd, E. Wengery, and J. Surber
6. Connecting & Empowering The Creative World with Scott Belsky



A sampling of the sketchnotes found at the links above.
Extended Reading
If you're interested in digging into other posts and sketchnotes from sxsw, here are a few links of interest:
1. Paul Soupiset's 2013 SXSW Sketchnotes
2. ImageThink's 2013 SXSW Sketchnotes; view more on their pinterest board.
3. Mike Rhode's Sketchnote Meet-up and Session. You should grab a copy of his book, The Sketchnote Handbook, if you want to learn how to sketchnote.
4. Branding: So Much More Than A Logo by Sean Wes
5. The Evolution of SXSW infographic by jrayvision
6. Watch this 2013 Keynote Talk by SwissMiss

We'll see everyone at SXSWi next year!
Getting started with hand lettering?
Free lettering worksheets
Download these worksheets and start practicing with simple instructions and tracing exercises.
Download now!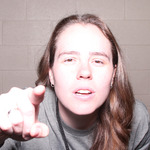 Lesley Yarbrough
Tinkerer. Maker of quirky fonts with a sprouty disposition.
View More Posts