Disney Empowers Girls with a Disney Princess Rebrand
I have two kids: one boy, and one girl. And when I found out that we were having a daughter three years ago, I went into a panicked state. I knew girls that were raised on the princess, damsel in distress concept — be pretty enough and your "prince" will come save or support you. I didn't want to raise a princess, but getting away from princess toys is like pulling a boy away from Batman or action figures — it doesn't happen. As it turns out, I'm not the only one with these fears, and as a way to tackle them head on, Disney is rebranding their Disney Princess line.
Disney has asked three British illustrators to create typographic posters for the modern princess. These Modern Princess Principles Posters, document new empowering themes for girls to live by. Plus, the posters are free to print. After all, my daughter's got a Rapunzel from Tangled costume hanging in her closet right now for Halloween, and I want to be sure that she grows up discarding the old gender stereotypes and becoming a strong, confident woman.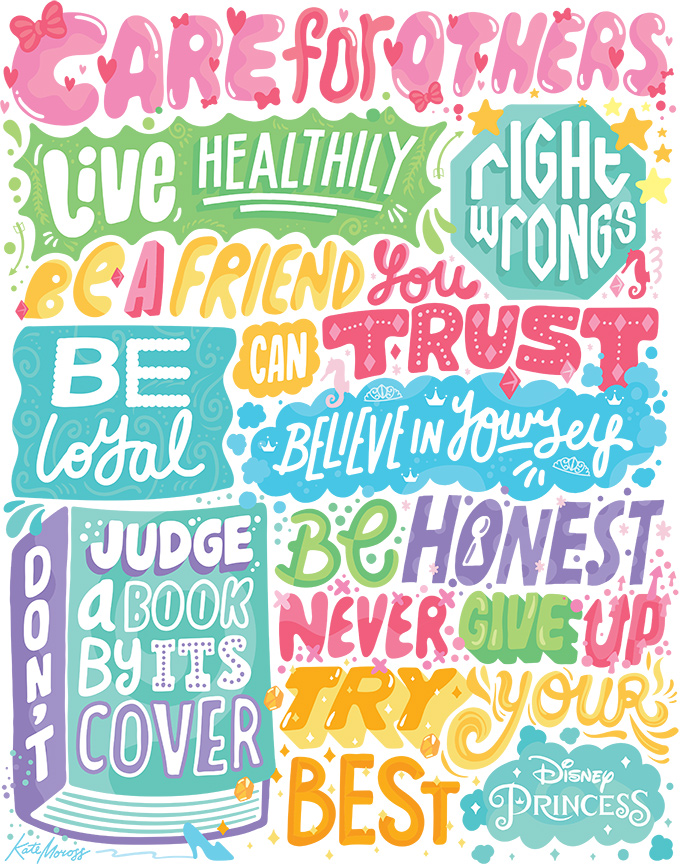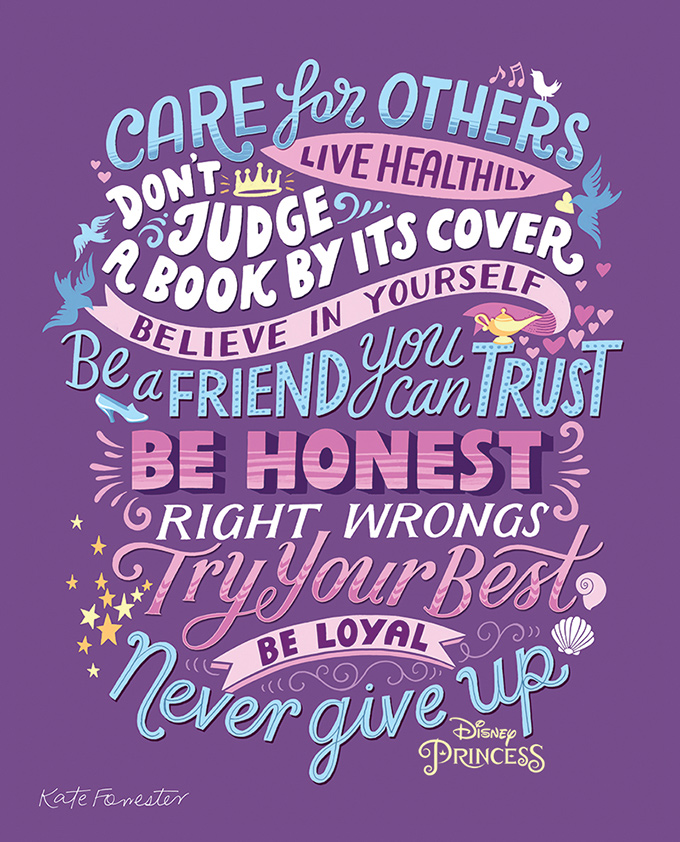 Getting started with hand lettering?
Free lettering worksheets
Download these worksheets and start practicing with simple instructions and tracing exercises.
Download now!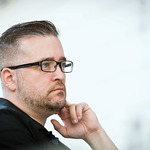 Kevin Whipps
Hi! My name is Kevin Whipps, and I'm a writer and editor based in Phoenix, Arizona. When I'm not working taking pictures of old cars and trucks, I'm either writing articles for Creative Market or hawking stickers at Whipps Sticker Co.
View More Posts