DIY Wedding Invitations: Floral
Floral wedding invitations are a classic theme, but that doesn't mean you can't approach them in a modern and trendy way. This post is overflowing with floral wedding invitation examples and resources for you to make your own.
Floral Wedding Invitations
One of the advantages to having a floral pattern is its flexibility. It can be a subtle background or a standout centerpiece. There are as many flowers as there are colors, so finding an arrangement to match your palette is easy. A floral pattern can also work in addition to another style, so there's no need to compromise on what you want. You'll see examples of all of these in the unique bouquet of inspiration below:
Wedding Suite Design by Etch Design Group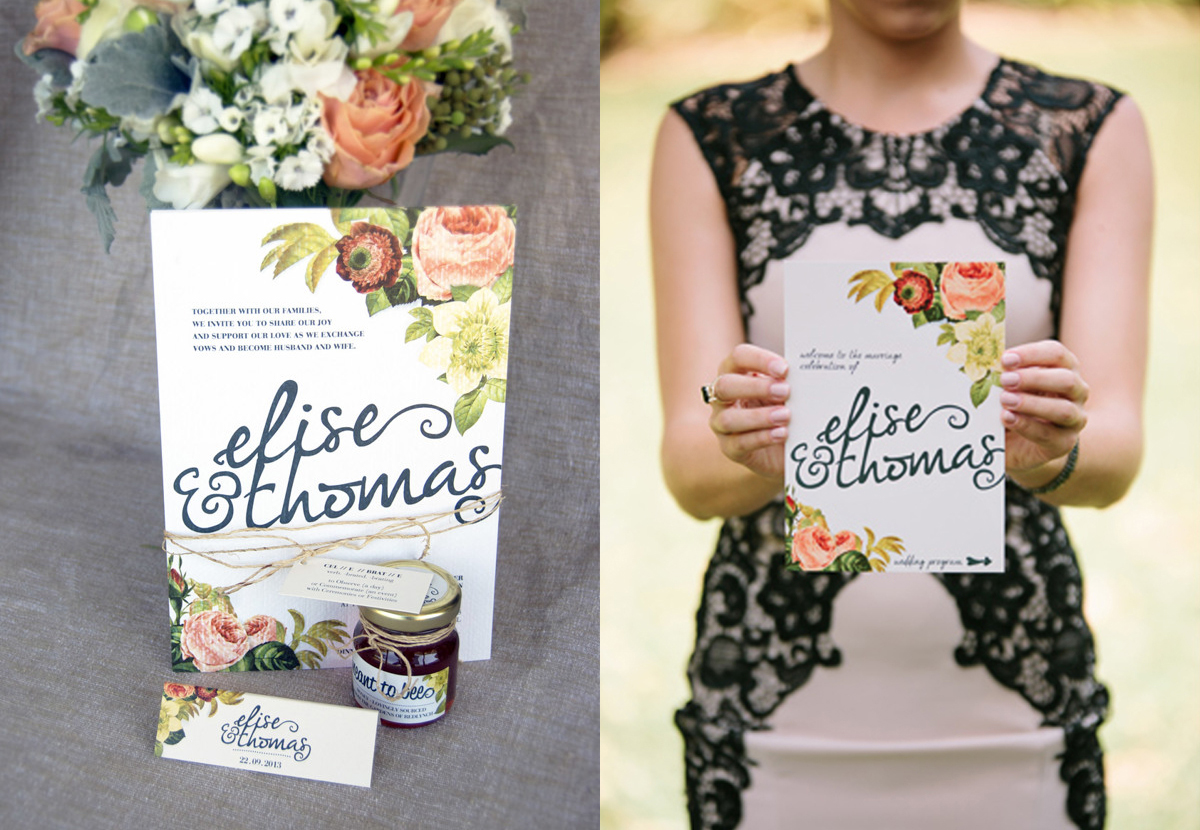 Pattern for a wedding invitation by Szende Brassai / Adline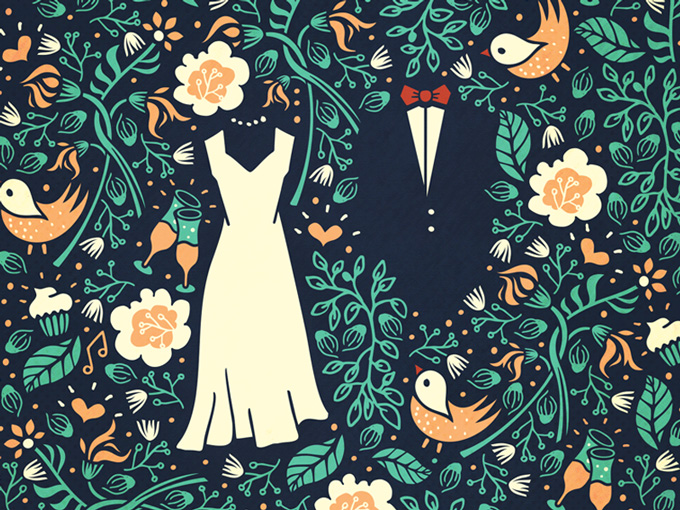 Laser Cut Wedding Invitations by Dean Kim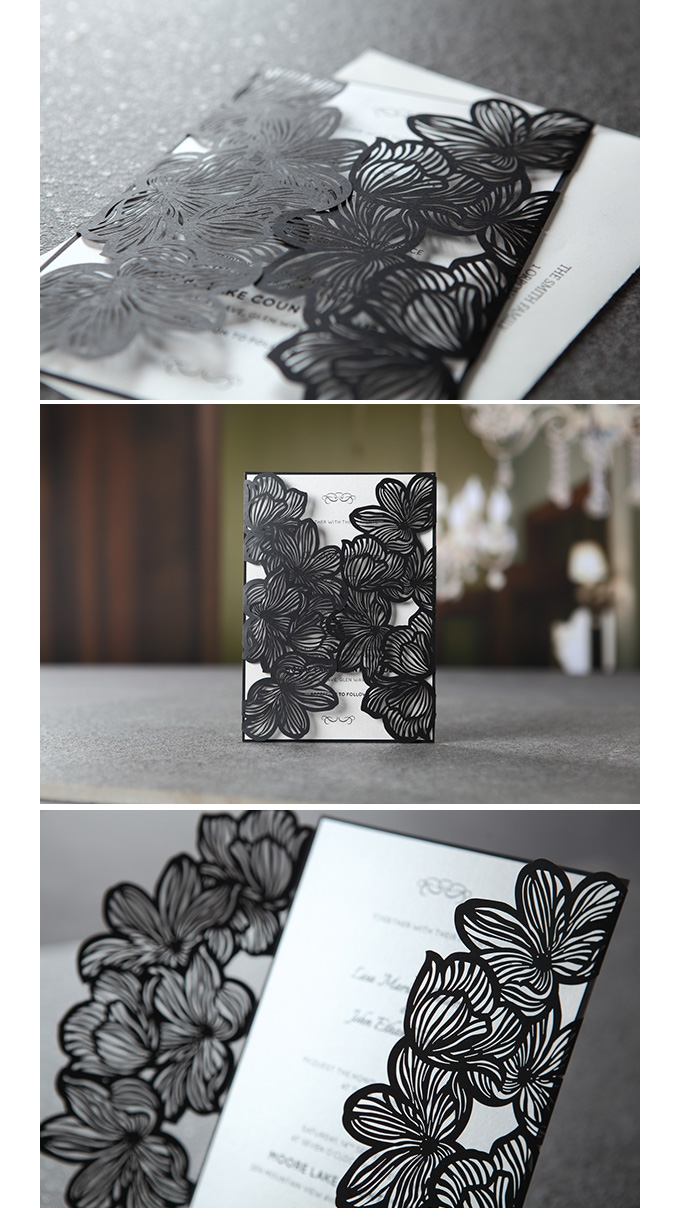 Wedding Invitations by Jeniffer Anderson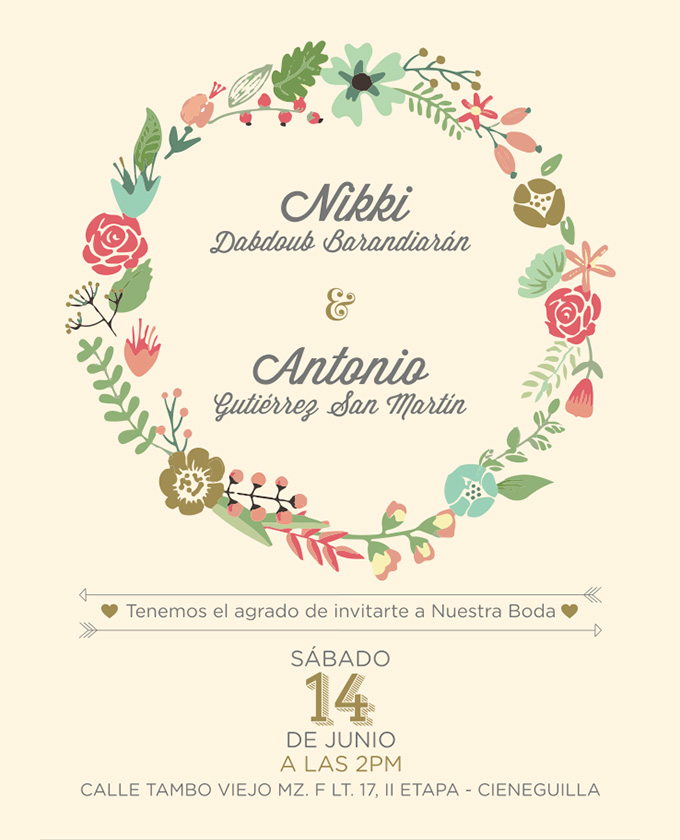 Vintage Greenhouse Wedding Invitations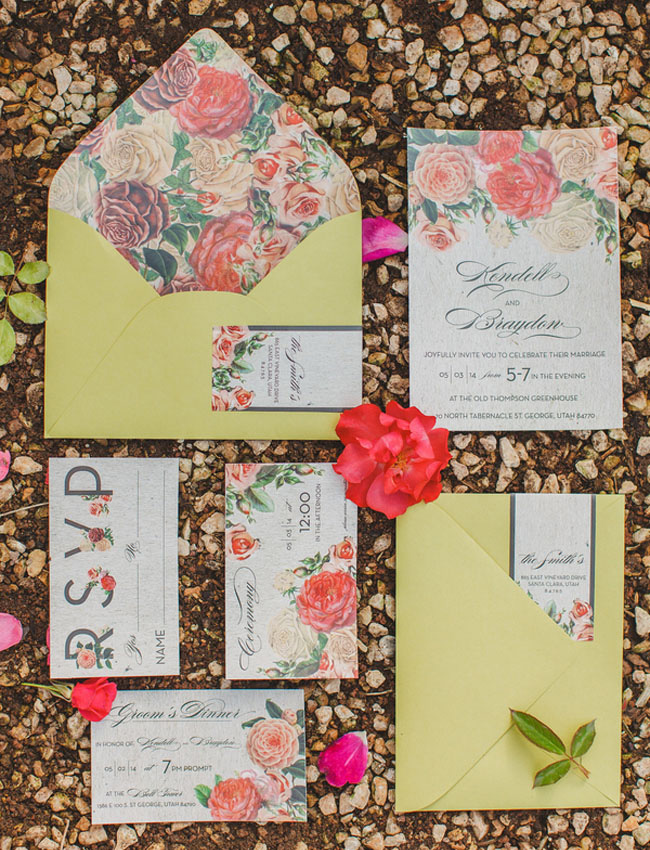 DIY Floral Wedding Invitations
If those delicate and elegant inspirations have got you dreaming of covering your invitations in blooms, here are some themes and fonts to help you achieve perfection on your garden of invitations.
Ultimate Watercolor Floral DIY Pack
If you're into the recent trend of watercolor-style graphics, then this pack from Eleven Pines is sure to delight and inspire you. There are two different packs available: volume one is full of bright and cheerful flowers, while volume two is more rich and earthy. Either pack has plenty of options for an invitation.
Floral Wedding Clipart
This is a hip yet classy take on a floral wedding by Delagrafica. The juxtaposition of colors and objects combined with a soft, pastel palette in a hand-drawn style is very reminiscent of the whimsy of a Wes Anderson film. It's great for adults who feel young at heart. If you're thinking of going for a retro feel, this package would look great with some vintage packages from the same artist.
Monogram Floral Letters
Monograms are popular for wedding invitations. GrafikBoutique styles your monogram out of a wreath of flowers. These are great on the inside lip of your invitation's envelope. They really add an extra detail that makes the whole invitation feel more personal. Check out the GrafikBoutique store for more great flower designs.
Hand-Drawn Flowers
If you're looking for something traditional, this pack by Graphic Box has a variety of more formal wreaths and designs. The set also includes banners that keep the elegance in your font choices. Their store has many more sets similar to this featuring different flowers and extras.
Rustic/Chalk Flower Wedding
Chalkboard is another popular style for wedding invitations. It brings a very handmade and childlike feeling to your invitations. This rustic set from Burlapandlace really captures both of those sentiments and ties them together with flowers and bows.
Paisley Floral Designs
BioWorkZ is a visual designer and illustrator from Los Angeles who does intricate black-and-white graphics. He has a lot of flower silhouettes, floral elements, and other graphics such as butterflies, frames, and birds, so there are plenty of options for accenting your invitations.
Other Great Floral Graphics
Looking for More Wedding Invitation Inspiration?
If you're on the hunt for examples of beautiful wedding invitations, be sure to check out the posts below:
---
Header image created using Vintage Black & White Florals and Stringfellows.
---
Getting started with hand lettering?
Free lettering worksheets
Download these worksheets and start practicing with simple instructions and tracing exercises.
Download now!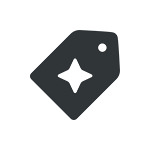 Creative Market