Vintage Ephemera: Unique Papers, Graphics & Textures to Add an Antique Touch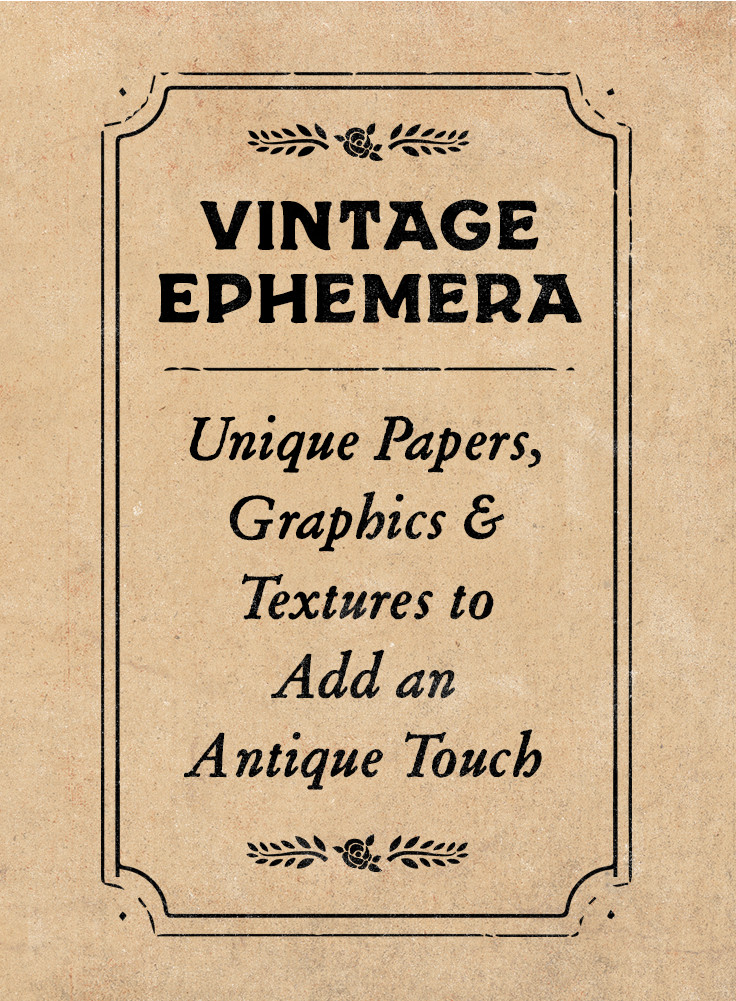 In the world of design, everything old is new again. Vintage images, textures, and other design elements capture the spirit and style of Victorian England, turn of the century Americana, midcentury pop culture, and more. These vintage ephemera collections feature textures, vectors, and graphics to add an antique touch to projects ranging from invitations to product packaging and poster design.
The Antique Paper Ephemera Bundle from Studio 29 features a dozen graphics created from original Victorian era publications, letters and cards, all scanned, traced, and enhanced for quality printing. The bundle includes 12 high quality JPG files on a white background for use in designing tags, cards, labels, and invitations.
The Mid-Century Office Ephemera collection by Piddix Archives was created from original receipts, cancelled checks, and office ephemera from over half a century ago. The collection includes 20 high-resolution JPG files scanned at 800-1000 dpi, plus a bonus letter page, for use in scrapbooking, posters, book covers, and invitations.
Vector Hut's collection of 94 Vintage Leather & Paper Textures was scanned from the covers and interior of a 1789 pocket journal. The collection features 12 leather and string texture images, as well as 36 high resolution paper textures and 46 transparent textures of borders and backgrounds. All images are scanned at 300 dpi for use in posters, packaging, and prints.
Emily Abramson's collection of vintage Ephemera Paper Textures was scanned from original documents and receipts. The collection includes 18 non-tileable high resolution JPG and PDF files for use in scrapbooking, cards, mixed media, or web design.
With 140 different vintage postal images scanned from original stamps and envelopes, the Airmail Postal Kit by Piddix Archives includes stickers, cancellation marks, and other ephemera in PNG format for use in invitations, logos, and cards.
Roulette Studio's Vintage Zeppelin Postal Kit features authentic Zeppelin postal ephemera crafted around mail runs made by the German airship Graf Zeppelin in the 1930s. The kit includes postal frankings, envelope sets, type and more in high-resolution Illustrator, EPS, and PNG files.
Try our Color of the Season
Download color palettes using Poppy Sunset
Download our set of color palettes in SVG and start using them in your favorite design app.
Download the palettes
Vector Hut's collection of Vintage Sheet Music Textures features authentic pages scanned from a 200-year-old set. The collection includes 11 super high resolution JPG texture, plus 11 entirely transparent PNG textures for use in prints, book covers, product packaging, and invitations.
This set of Vintage Postcard Vectors from Brigantine Designs was digitized from vintage envelopes and postcards and turned into scalable vector graphics. The set includes 52 EPS files along with 52 transparent PNG files for use on cards, stationery, posters, and patterns.
This collection of vintage grocery ephemera from Lucky Girl Creative features grocery store advertisements, product labels, and newspaper ads from the early 1900s. The kit includes 50 digital JPG and PNG embellishments scanned at 300 dpi.
Mixed Up Transfers 2 from Emily Abramson is a set of high-resolution PNG transfers that were created by collaging vintage ephemera, botanicals, and paint elements. The collection includes 6 files for use in designing posters, prints, and signs.
This Early American Ephemera set by Ephemoire contains a collection of receipts, letters, checks, and other documents from pre-1750 to the mid 1800s. The set includes 8 high-resolution PNG files to use in designing posters, signs, or product packaging.
The second set of early 1900s grocery ephemera from Lucky Girl Creative features general store advertisements and grocery product labels from the early 1900s. The kit includes 50 antique embellishments as high-resolution JPG and PNG files for family history projects, posters, or book covers.
This set of butterfly overlays from Ephemoire features vintage European passports, documents, and currencies. The set includes 12 individual rasterized PNG images for use in collages, tags, journals, and book covers.
The Imaginarium Vintage Junk Graphics collection from Eclectic Anthology features antique odds and ends including buttons, wood bits, letters and numbers, jewelry, fabrics, and papers. This design bundle includes more than 300 individual elements in high-resolution PNG and JPG formats.
The Mixed Metals collection from Eclectic Anthology features vintage metal elements such as keys, padlocks, chains, and ornate metal elements as well as some papers. Each graphic comes as an individual file in high resolution PNG format.
The Antique Documents set by Digital Curio features 24 antique parchment papers, scanned and digitized for use in scrapbooking, web design, or posters. The set includes handwritten and printed text and a variety of paper textures in high-resolution PNG format.
The Vintage Graphics Design Pack by Vector Hut features hand-drawn nature illustrations, textures, and papers. The set includes more than 1000 unique pieces professionally restored and digitized in PNG, EPS, and AI formats for use in posters, prints, and packaging.
Vector Hut's Vintage Textures and Ephemera Bundle features an array of leather and paper textures from handcrafted maps, leather journals, and other vintage sources. The bundle includes 94 individual PNG files for use in scrapbooking, prints, and posters.
Vintage design blends elements of the past with modern styling to add a romantic, nostalgic touch to all your creative projects – and these vintage ephemera collections have all the elements you need.
---
Products Seen In This Post:
Getting started with hand lettering?
Free lettering worksheets
Download these worksheets and start practicing with simple instructions and tracing exercises.
Download now!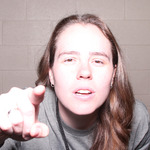 Lesley Yarbrough
Tinkerer. Maker of quirky fonts with a sprouty disposition.
View More Posts