Featured Shop: Angie Makes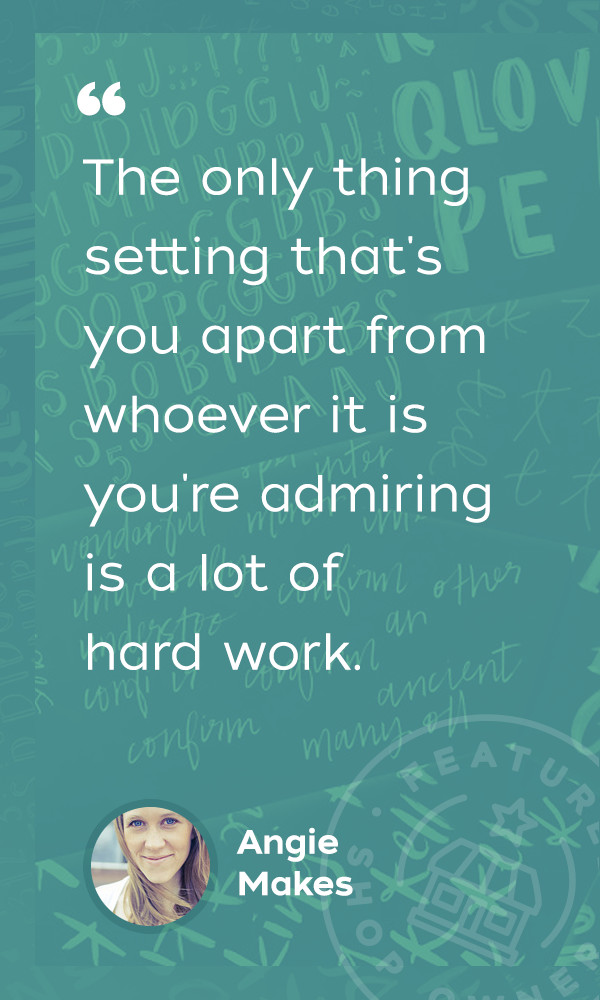 From the Lone Star state, Angie Makes is a Creative Market shop owner who specializes in fonts and graphics. If you enjoy beautiful graphics that are easy to use, Angie's shop is one you're probably already familiar with. Angie has been a shop owner since October 2012 and is currently taking a break from creating products to look after her new baby. Today, we're chatting with the Angie to learn more about her and how her journey started.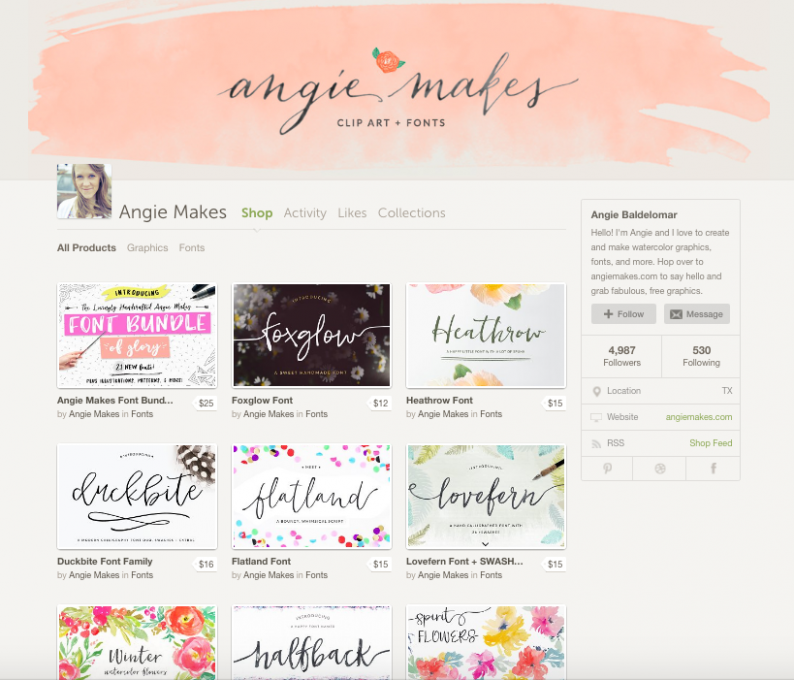 Can you start off by telling us a little bit about yourself and your story?
I'm Angie Baldelomar — the "Angie" behind Angie Makes. I'm a font-maker, watercolorer, clip art maker, and web designer. Basically, I've had a passion for creating anything and everything since my obsession with drawing psychedelic rainbows in kindergarten. I guess my aesthetic hasn't changed much over the years. I got started in all things design after a college class where we learned the basics of Adobe Creative Suite.
How did your creative journey start? Is this a path you always knew was meant for you?
I definitely could not have mapped out my creative journey on paper. I've always been passionate about various do-gooder type of causes, so I went to work after I graduated at some local non-profit organizations. The work paid very little and the hours were long, but I threw myself into it. The beauty of working at small nonprofits for 4+ years was that we were always short-staffed, so I got to wear a lot of hats. No one wanted to design the various print pieces like brochures, fundraising invitations, etc, nor did they want to manage the website. This meant I ended up designing just about everything and found myself obsessing over font choices and graphics, which led me to stumble upon the design community online. Pretty soon, designing print materials and managing web graphics became my favorite part of the job.
As an artist, were you self-taught or did you have a formal education?
I'm definitely self-taught. I took one class in college, but it only really scratched the surface. In my early days, I stayed up late watching a lot of Youtube tutorials to master Photoshop, Illustrator, and even learn to code. After about a year of that, I added fonts to my repertoire. I did a lot of reading to learn about designing fonts and hung out in some helpful forums. I read books. Here and there, I would stalk various design blogs for any tidbits about freelancing, working from home, etc. It wasn't long before I was itching for more time to design and thinking about taking the leap from my nonprofit job to freelance design.
Between fonts and graphics, is there one that you prefer to focus on?
Honestly, I like both fonts and graphics about the same. I have a pretty short attention span and a million ideas in my head, so it's nice to have multiple projects in the pipes at once. When I get tired of kerning a font, I'll take a break and do something graphics related or vice versa. It's good to keep things fresh; it keeps me motivated. Also, now and then, I'll do some painting just for me. With other projects, there is often the pressure to make something perfect that will sell really well. It's important for me to have projects here and there that take the pressure off.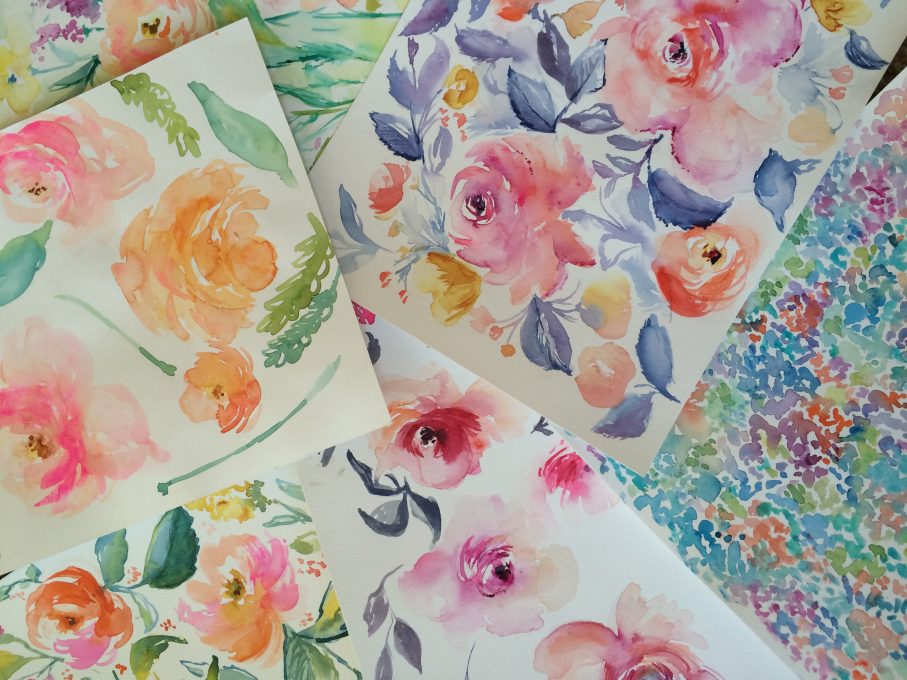 What's the inspiration behind your creativity?
I find incredible inspiration in nature. Beyond that, inspiration can strike at the strangest moments. I'll be out shopping and a color scheme or pattern will catch my eye. I'll stare at the typography pairings on menus or signage. Jessica Hische said to be a great designer you need just pay really, really close attention to the details in things. I try to do that. Naming the fonts I see out and about is a really fun game, too (not to mention a great way to annoy your friends).
What has contributed most to your growth as a creative?
To grow as a designer, you have to be a self-learner. I'll look at some design technique and think, "How did they do that?" then try to reverse engineer it myself. Taking online and in-person classes is also a great way to learn some new skills. Oh, and reading actual books—it's important to always be growing and improving your craft.
Can you explain the process that you go through when designing something?
My process varies depending on what I'm designing. For a font, I always start with writing words out in different styles with various pens, markers, etc. This usually leads to something catching my eye that becomes the basis of a new font. My watercolor graphics usually come from a piece of inspiration I've gotten from somewhere like a vintage pattern, color palette, etc. From there, it's just fun to get brushes muddy and make a huge mess.
What's your most favorite project so far and why?
I think my latest product, the Angie Makes Font Bundle of Glory, was a lot of fun to make. I worked really tirelessly on it, and it became a sort-of obsession where I challenged myself to find fonts that worked fluidly together and produce them more quickly than I'm used too. I also am quite fond of my Lovefern and Bellwethers fonts. They just reflect my style really well.
Do you have any exciting projects currently in the works?
For the first time in a long time, actually, I intentionally don't have a ton of projects in the works. I just welcomed baby #2 into the world, so I'm taking some needed maternity leave. It's hard for me to do, since I'm basically addicted to making things and have more ideas than time in the day to create, but I'm trying to keep my priorities straight. I'm already conjuring up some font ideas, but don't expect to see those anytime in the near future. It's good to rest.
How did you and Creative Market find each other?
Well, I'm a sucker for free stuff. When Creative Market was very first starting out, I saw a link somewhere to all the free design assets that they put up on a landing page. You had to enter your email to be notified of when the Creative Market officially launched its site in order to gain access to the free goods. I signed up in a hot second and immediately downloaded all the things (#freeloader). After the site launched, I immediately applied to open a shop. In fact, I think I was one of the first few shops that opened. The community was a lot smaller back in the day.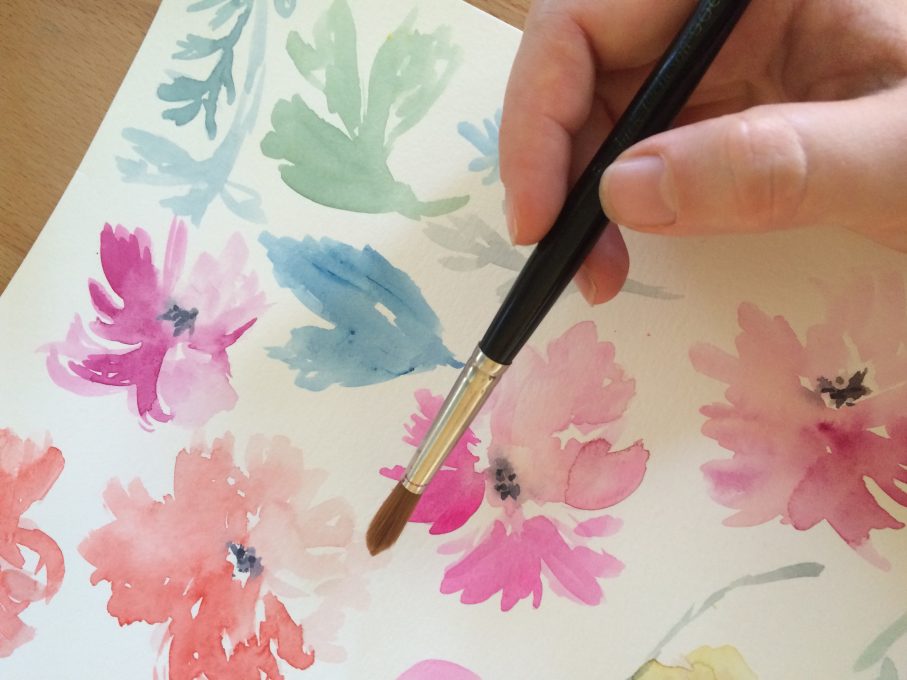 What made you decide to take the leap and open a shop on Creative Market?
I opened a shop on CM after having some small success selling elsewhere online. At the time I opened my shop here, Creative Market was really just in its incipient phase and there wasn't a ton of sales or activity in the community. I remember thinking, "Gosh, this is such a great idea and meets a huge need in the design community. I really hope it takes off." It's pretty amazing to see the growth that has happened so quickly. *high fives you guys.*
Looking back on your creative journey, is there anything you wish you could have done differently?
I think if I could go back in time, I would start designing sooner. It takes a lot of time to hone skills like lettering and to build a large portfolio of quality work. I had way more time back in the day as a single college student than I do now as a busy designer and mom.
What's one piece of advice you would give to your younger self?
There's a quote a dear teacher once used to say all the time about people who are making it in the world. He'd say, "They all drink the same water you do." It's true. I think I'd just tell my younger self that over and over because it really is true. The only thing that's setting you apart from whoever it is you're admiring is a lot of hard work.
Keep the conversation going!
This chat doesn't have to end here! Can you relate to Angie's creative journey or process? Did you learn something new? Chat with Angie in the comment section below. Products Seen in This Post:
Getting started with hand lettering?
Free lettering worksheets
Download these worksheets and start practicing with simple instructions and tracing exercises.
Download now!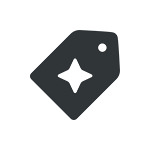 Creative Market