Featured Shop: MakeMediaCo.
Hi there! My name is Callie Hegstrom. I live in Littleton, Colorado with my wonderful husband and darling 2-year-old son. I'm also the designer behind the vectors, textures, and graphic elements of MakeMediaCo. (est. September 2013).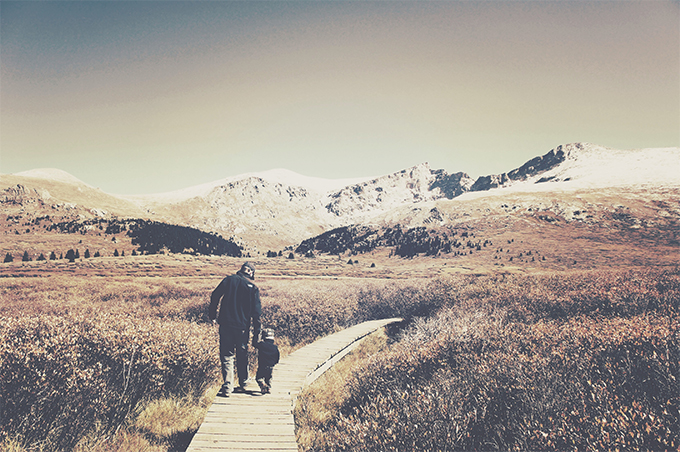 A Creative Beginning
It's really no wonder that I landed myself in a creative profession. My mother was a fine artist and crafter. My uncle was a jewelry maker and glass blower. I suppose creativity just runs in my family. My childhood was marked by countless hours with a sketchpad and pencils: quietly and meticulously recreating my favorite storybook characters, stuffed animals and household items. Quite honestly, I've always wanted a creative career, but I also desperately feared becoming a "starving artist". I'm not much of a risk-taker, so, out of fear of failure, I initially opted for a "safer" career path in PR & Marketing.
Falling In Love
It wasn't until several years (and several jobs) later, that I fell into designing show posters for a Montana theater company. It happened completely by chance, and it was the epitome of "FREE-lance", but it just felt right. Eventually, theater posters evolved into crafting newspaper print ads. Then the custom work requests began trickling in. That was it. I was hooked. It wasn't long before I began attending art classes to polish my budding skill-set, and shortly thereafter, my business was born. Eight years later, and I'm still excited to brew a pot of coffee, settle into my desk, and fire up the iMac.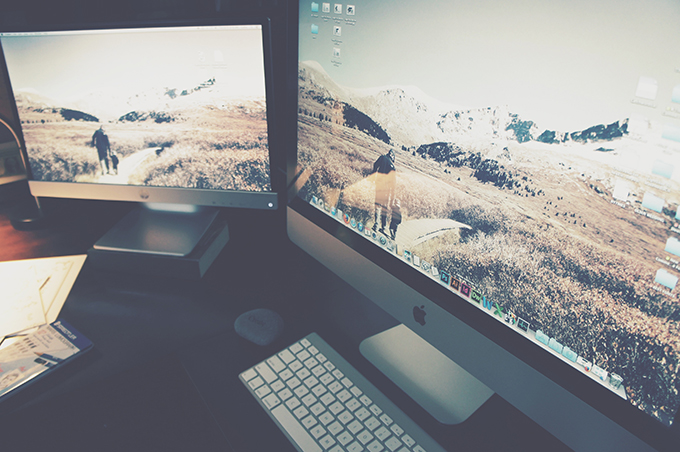 Simply, graphic design is what I love, and what I'm pretty good at. Early on, I tried my hand at web design, but coding isn't really one of my strong suits. Though I did build websites for several years, it was the print work and branding projects that inspired me most. I'm very visual; the type who would rather watch a movie than read a book (unless there are pictures, of course). So, writing HTML and staying proficient at new programming languages was quite an undertaking. It was rather apparent that I needed to remove web design from my repertoire of services. From then on, I poured nearly all of my energy into building a reputation as a graphic designer. A decision, for which I have no regrets.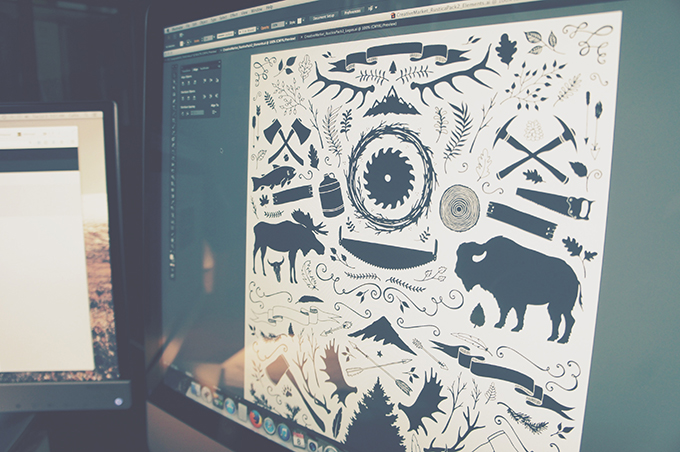 Originally, I had hoped to work for an ad agency or a design firm, but when I first started out in 2006, design jobs were few and far between. I knew I should probably freelance until I found something more stable, so my company was essentially born out of necessity.
Getting Started
Let me tell you, getting started was tough. It took a while, but ultimately, landing one good client would often turn into two or three. A happy customer would spread the word and commission more work. My portfolio became larger, more professional, and more diverse. Over time, I developed some pretty amazing clientele and a pretty decent portfolio to boot. But freelancing is almost never consistent. I've found that work comes in waves; either your phone is ringing off the hook, or you're hearing crickets. During my downtime, I started selling Photoshop templates and other assets on another stock site, but it wasn't long before I landed on Creative Market. I posted my first product on September 10th, 2013, and it's been an incredible, exciting, and life-changing journey ever since.
Changing the Game
Creative Market has been an absolute game-changer for my self, my business, and my family. Nine months ago, I was almost completely unknown in the design community. Creative Market has provided the platform, to not only showcase my work, but to earn a living from it as well.
The community here is also like none other. Suddenly, I have a few thousand, insanely-talented coworkers within just an arms-reach. I can talk to anyone, and have no qualms about asking a fellow shop owner for software help, design advice, or even sending out a few product demos for others to test. It's also an incredible avenue for buyer feedback. I'm constantly asking people to tell me what they want to see next, and more often than not, I'm able to fill those requests. In addition, the Creative Market staff is truly exceptional. They're highly professional, yet fun and friendly, and have a genuine interest in seeing their shop owners succeed. It goes without saying that Creative Market is top notch. It's really quite humbling to be part of such a movement. I can't thank everyone here enough.
It's pretty clear what a powerful tool Creative Market has become for thousands of shop owners and nearly 400,000 members. Before opening my shop, I didn't have a mission statement. Using this platform has unequivocally shaped how I operate, what I design, and where I see myself long-term. I'm now learning new software, treading in unfamiliar territory, and venturing a little outside my comfort zone in the hope of becoming a better designer, and pioneering a few cool, new products along the way.
Trending: Typography and Hand-illustration
At the moment, hand-illustration and typography are such exciting, innovating and inspiring trends. Almost overnight, graphic designers are turning into illustrators. Illustrators are becoming adept at hand-lettering. Hand-lettering masters are evolving into font designers. There's just no stopping this movement. I know design trends come and go, but I really can't see an end in sight. I can only hope I'm right.
Fonts, Fonts, and More Fonts
Obviously, I'm a bit of a typography lover. You guys are in trouble now. We could be here for a while… In all seriousness though, fonts are such a treat! Let me just say, I've always had a love for Sudtipos fonts. I can't explain it. I just gravitate to them. Calgary Script is still one of my 'go-to' favorites. Lately, I also really love CultivatedMind, Yellow Design Studio, and the fun styles of Kimberly Geswein. They've all taken a lot of my money.
Font design is actually my "new baby." In fact, I have a few typefaces ready to go. It just seemed like a pretty natural progression for me, and it's something that I've always wanted to do. Plus, it's insanely gratifying to watch your lettering come to life. I have a feeling this process is going to become quite addicting. And after having tested the waters of font creation, I certainly have a new respect for type designers everywhere. I applaud your patience, skill set, and dedication. Bravo my friends. Bravo.
A Word of Encouragement
Let me offer up some friendly advice and encouragement for current and future Creative Market shop owners. Don't second-guess your products and don't worry if success doesn't happen overnight. Sometimes you're going to hit a home run, other times you're going to strike out. Regardless, keep designing, pushing boundaries, and releasing unique, high-quality items. Find inspiration and techniques that set your work apart and don't waste your time rehashing other successful products. Find your niche, work hard, and be a pioneer in your craft. It won't happen overnight, but if you do this, I promise you'll find success. Remember, the devil is in the details, presentation is everything, and always make things people love.
Getting started with hand lettering?
Free lettering worksheets
Download these worksheets and start practicing with simple instructions and tracing exercises.
Download now!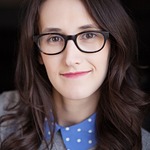 Kelley Johnson
I'm an ex-schoolmarm who is excited about all things creative. Photography makes me smile and when I find a new-to-me dress that fits just right, it makes my day.
View More Posts