Featured Shop: Sam Parrett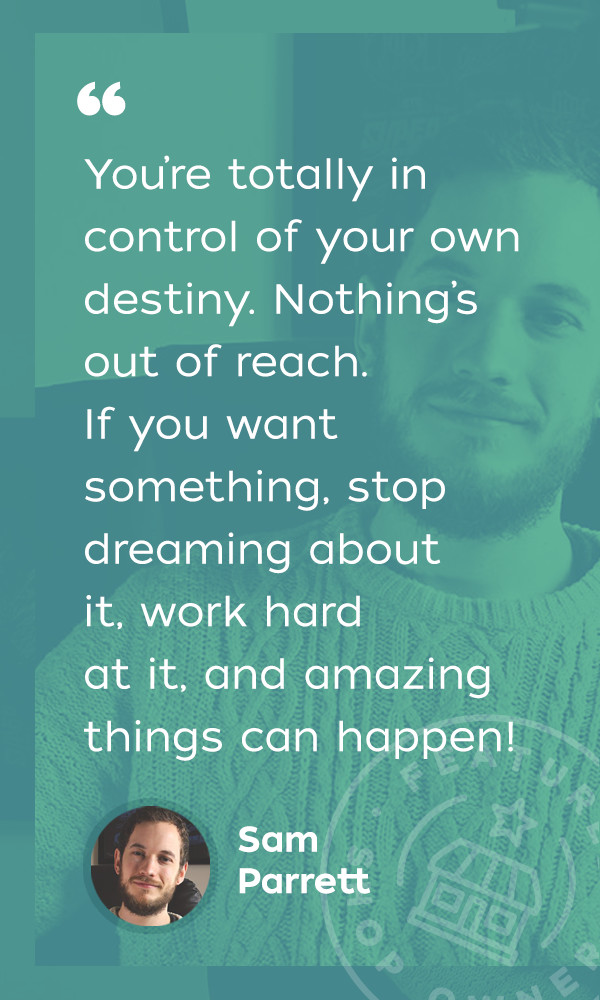 For those who have been in our community for awhile now, the name Sam Parrett probably rings a bell as he's one of our best sellers and has beautiful collections of fonts, graphics, and templates. Besides running his store on Creative Market, Sam is also the mastermind behind Set Sail Studios — a UK based graphics studio. Today, we had the opportunity to speak with the quirky Sam to learn more about him and his creative journey.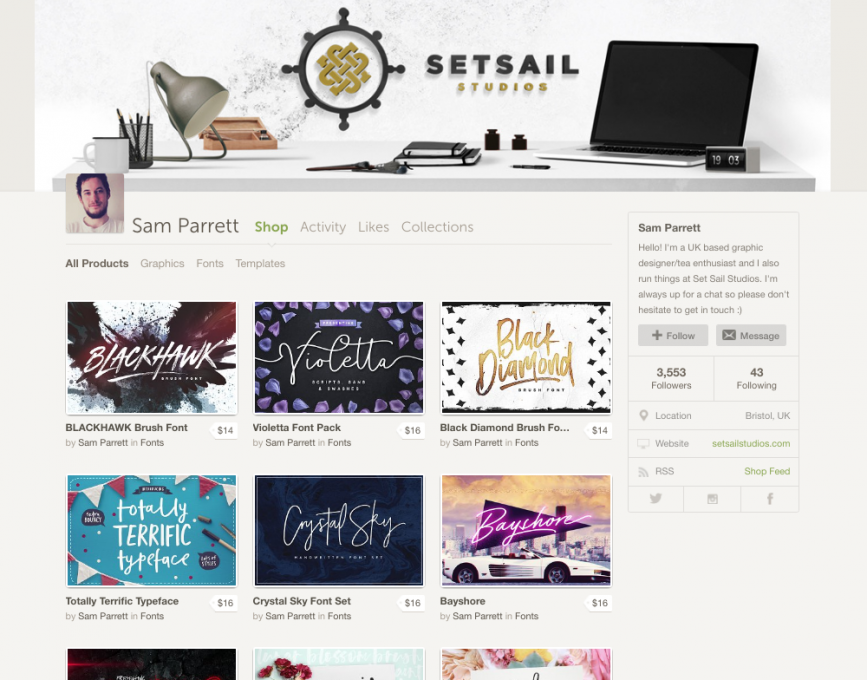 Can you start off by telling us a little bit about yourself and your story?
I'm Sam, I'm 29 and currently live in Cheltenham in rainy old England with my partner, Leanne, our 1 year old daughter, Imogen, and dog, Pixel (no prizes for guessing who came up with that name!). I'm a self taught graphic designer who worked primarily as a freelancer in the music industry for around 6 years, before setting up my Creative Market shop and making the venture into fonts and design resources. In my spare time (if I can find any!), I try to keep active and love a good run or bike ride in our lovely UK countryside. I'm very fond of tea and I'm partial to a spot of heavy metal!
How did your creative journey start? Is this a path you always knew was meant for you?
While growing up, I was always creative and loved working with computers, so looking back, it seems so obvious that this job was perfect for me – but I was never really that good at any traditional design skills (drawing, painting etc.) and my handwriting is awful! It took me until my adult years to realise it was a real contender as a career choice. I actually starting dabbling with Photoshop about 10 years ago when I was a guitarist in a local band. Since we couldn't really afford to pay anyone to design things like flyers, logos, merchandise & Myspace pages (ah, the good old days!), so I took on the task myself and instantly realised my passion for design.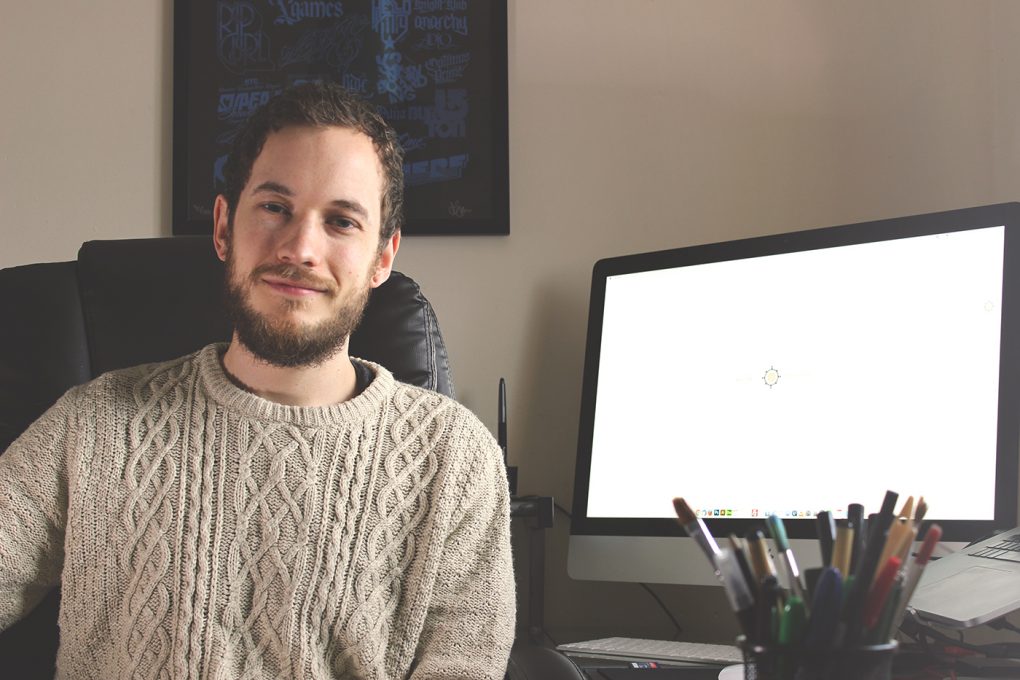 As an artist, were you self-taught or did you have a formal education?
Completely self-taught. I actually studied Psychology at university and it was during this time that I started designing primarily as a hobby and for personal projects. This quickly escalated into a little side-earning business that caught the attention of friends and family and eventually ended up as a full time career for me.
You also run things at Set Sail Studios. How did that idea come about?
After a couple of years working on freelance projects, I eventually set up Set Sail Studios with a photographer friend of mine Steven Prebble, as a one-stop creative agency for musicians. We had a great 3 years working on a huge variety of design projects, seeing lots of live shows, and eventually working with some household names. It was a brilliant way to learn the design ropes, make lots of friends, and have a bit of fun along the way. Because all good things come to an end, that venture ran it's course as we both wanted to pursue different creative avenues. I recently converted Set Sail Studios into a type foundry where I run with the help of my partner, Leanne, while Steven's now running his own wedding and portrait photography studio and doing a great job of it.
From fonts, graphics, and templates, you do a little bit of everything. Is there a specific medium that you prefer to focus on?
After a couple of years of designing different products, I think I've definitely found my niche in handwritten font designs. Branding and logo projects were always my favourite, probably most frequent jobs as well, and I feel like I can directly input that skill-set into my typography work. Moving forward, I'll definitely be focussing almost entirely on font projects. As a designer, I think it's better to be well known for one thing rather than less known for lots of things!
What's the inspiration behind your creativity?
I've been asked this a few times and it's a tough one! I'll try not to get too philosophical, but to me, life is one big inspirational journey, so I'm just trying to keep an open eye wherever I go. It could be anything from someone's style of handwriting I've noticed to the art direction in a movie or video game. I still like to keep an eye on some of the trends happening in the music and fashion industry and that probably reflects in some of my work. If I'm suffering from a creative block, sites like Instagram, Pinterest, Dribbble, and Behance are great for a quick dose of what's currently hot in the creative world. That being said, I don't like to dwell too much on other peoples styles, but just focus on what I enjoy doing and try to let my personality shine through in my work.
What has contributed most to your growth as a designer?
Since I'm self taught, it comes down to my own drive and determination to make it work. After graduating and working in retail, I soon realised I was never going to be successful working for someone else – as you can guess, I didn't last very long in that job, haha. There's no real secret to it other than good old fashioned hard work, when I first startedm I'd often be designing for a solid 12+ hours a day. Slowly, my portfolio improved, and as more people started to take notice, I soon had a backlog of freelance projects and never really looked back.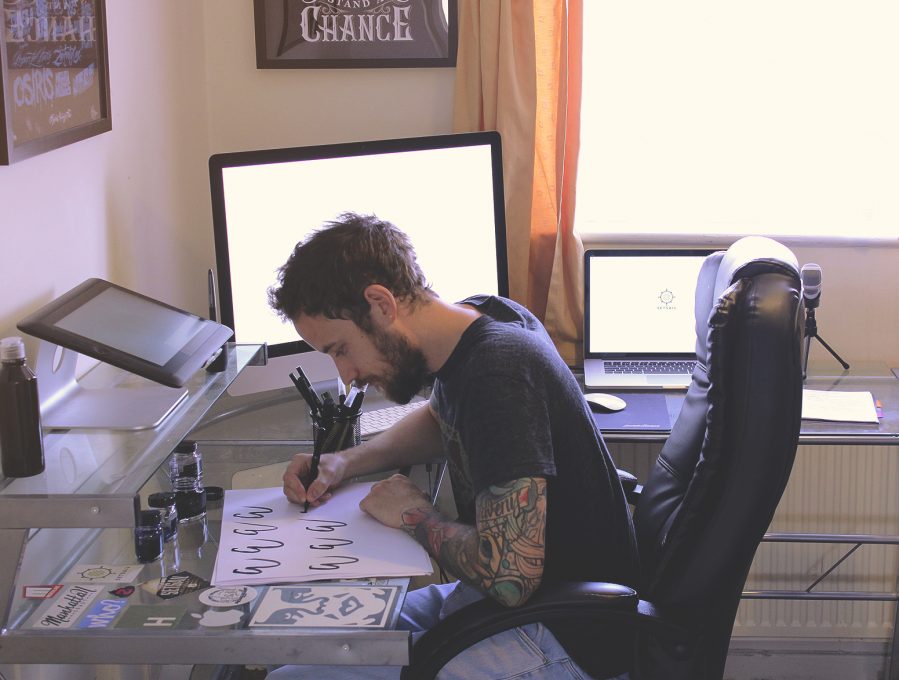 Can you explain the process that you go through when designing something?
I'll start with a really rough idea in my head about what style of font I'd like to create — for example, a handwritten signature font or an elegant, bouncy feminine script. I like to get pen to paper as soon as possible and develop the style a bit more, so play around with things like x-height, ascenders/descenders, and thickness by scribbling down some words and phrases. Once I've got a solid concept, I'll start drawing up several pages of each character, which generally takes a couple of weeks – then comes the dreaded scanning process, which consists of an ENTIRE DAY of scanning each sheet one by one (sponsored by Yorkshire Tea and Netflix). I'll vectorise the letters and give the odd wonky character a tweak in Illustrator before transferring it to FontLab. It only takes a couple of days putting together promotional imagery before the much anticipated launch day (man, it's a good feeling when that arrives!).
What's your most favorite project so far and why?
Oh no, that's like picking your favourite child! I love them all equally… honest! In terms of the actual creation process though, I really enjoyed making 'Sabotaged'. It was drawn up with a cola-pen I made myself, that thing threw out some savage brush strokes and it was so much fun to go wild with it. I do have a bit of a soft spot for 'Bayshore' too, I'm a big fan of the 80s/early 90s style and was literally rocking out to Bon Jovi, watching Saved by the Bell and playing GTA: Vice City whilst drawing that up. Sometimes I get a bit too deep in 'the zone' and that was definitely one of those times!
Do you have any exciting projects currently in the works?
I've currently got 2 new fonts in the works which I'm really excited about! Right now, I'm working on what feels like a follow up to 'Madina Script' which was my best selling product so far, so no pressure there…(!) I'm not totally sure how it'll turn out yet, but it's a bit more elegant, more naturally free-flowing and a bit taller. I'm also working on a bold splattered paintbrush font, I actually had to paint that one in my garden shed because it was getting way too messy! It's on hold right now, but I'm looking forward to getting back to it.
How did you and Creative Market find each other?
I had a couple of texture packs for sale on my website and a designer friend of mine asked if I was putting it up on Creative Market. I was wasn't actually aware of it at the time but had used other design marketplaces — I was really impressed at how it put so much focus on the shop owners and allowed their unique styles to shine through, so I instantly applied to open up a shop. I couldn't believe it, but the next thing I knew I was being tweeted by the CM team for being the 5,000th shop to open up here! It was an amazing opportunity to gain some exposure and that was a huge drive for me to focus on creating more products right from the get go.
What made you decide to take the leap and open a shop on Creative Market?
I was doing client work for a good 6 years previously and was able to work on some really cool projects as well as meet some awesome people along the way. At that time, I had so many of my own ideas and I think working on other peoples projects was restricting me from fully doing my own thing, which could get frustrating at times. Suddenly, I had this opportunity to have 100% freedom over my design work, give something back to the creative community and be able to continue making money from it — it was pretty much a no brainer as you can imagine.
What's your favorite thing about being a part of the Creative Market community? Have you found it beneficial to you?
It's such a great community to be a part of and my favourite thing is just how much of a friendly and approachable vibe there is throughout the whole site. I've seen staff, shop owners, and customers all helping each other out, and it means the site is constantly moving forward in a positive way for everyone — community over competition is a great thing and I think it's one of the biggest benefits of Creative Market over other online marketplaces. Keep up the incredible work guys — I'd be lost without you!
Looking back on your creative journey, is there anything you wish you could have done differently?
I'm pretty much working my dream job right now, so whatever's happened in the past has led me to this and I'm super grateful for that. There's nothing major that I'd go back and change to be honest — life is one big lesson and you need to make mistakes along the way to learn and progress from it.
What's one piece of advice you would give to your younger self?
Cut your hair, it looks awful. Haha, ok I'll try and get serious, but I think I'd be contradicting myself from what I said in the previous question if I gave my younger self any advice. When my daughter's older, I'll definitely be telling her to pursue what really makes you happy in life, rather than doing what society or people around you expect of you. Growing up it can feel like your life path is already laid out in front of you, and you're almost sleep-walking through it, but you're totally in control of your own destiny, nothing's out of reach and if you want something stop dreaming about it, work hard at it and amazing things can happen! I tried telling her that already, but she was more interested in watching Teletubbies.
Keep the conversation going!
This chat doesn't have to end here! Can you relate to Sam's creative journey or process? Did you learn something new? Chat with Sam in the comment section below. Products Seen in This Post:
Getting started with hand lettering?
Free lettering worksheets
Download these worksheets and start practicing with simple instructions and tracing exercises.
Download now!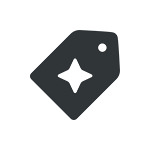 Creative Market