Finding Your Creative Voice Far Beyond Common Places with Angela in the Fields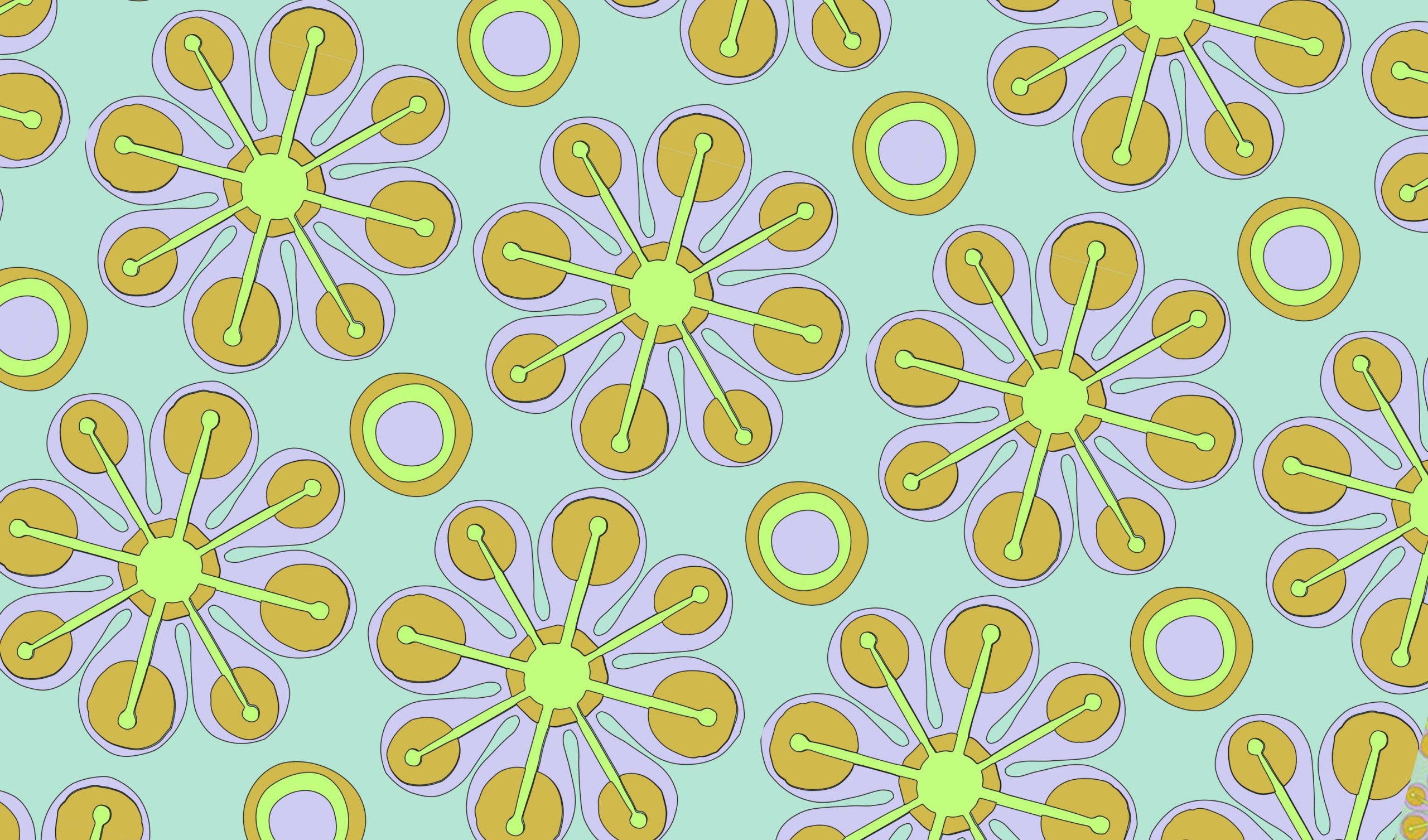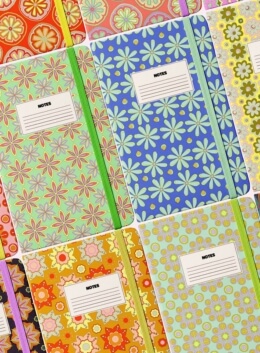 Angela Lukanovich, also known here as Angela in the Fields, is a bold creative mind with an eye for pattern. Angela earned a BA and an MA in clothing and textiles and worked extensively in printed textiles before transitioning into selling digital design assets in 2014, after discovering Creative Market.
You wouldn't guess it from looking at the fantastic products in her shop, but it took Angela four tries to get in, finally opening a shop in 2019. Since then, she's been prolific, creating over 100 products — over a third of which have been picked by our staff. Angela has released products in four different categories, but mainly focuses on graphics. Her talented eye for retro patterns is unmatched. She currently resides in London, England.
Can you tell us about your brand?
As a true designer, I don't really know how to describe my brand. All I can basically say is that I do retro-inspired themes. I typically start with patterns and add a few illustrations and templates as well.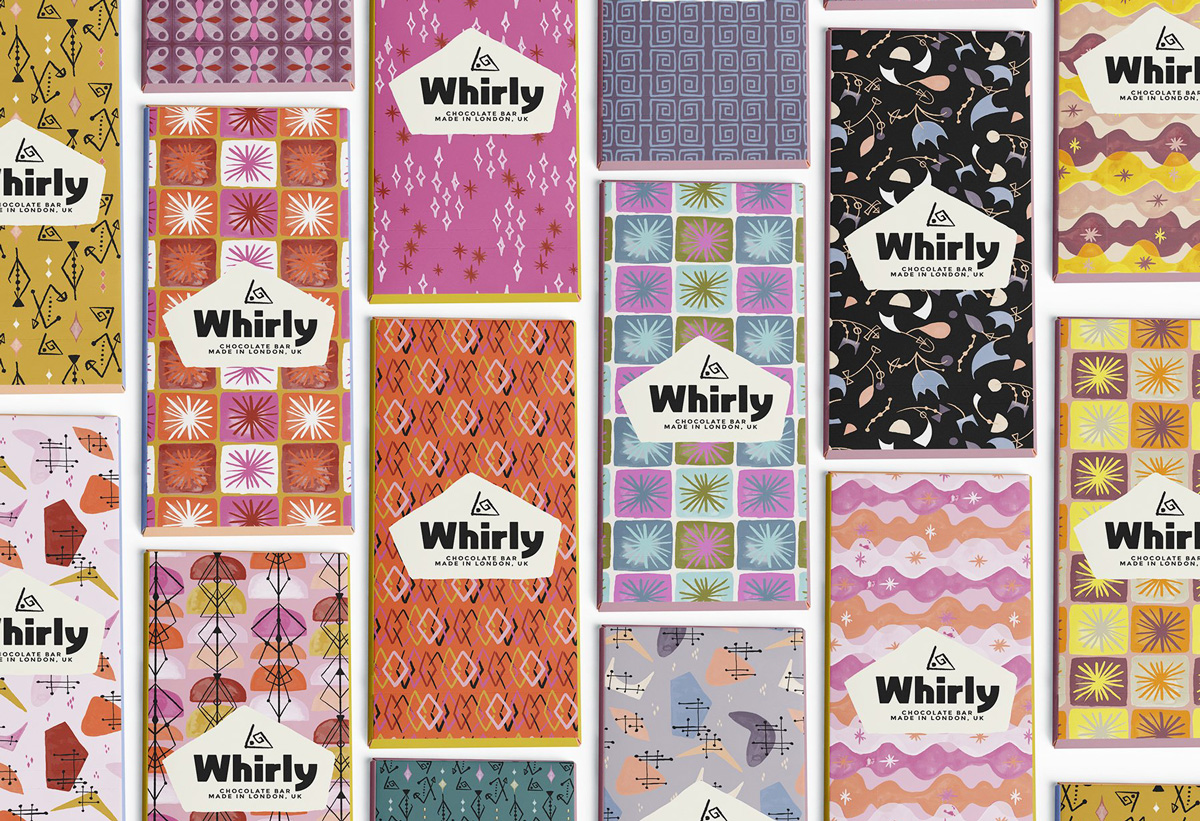 How would that read in Haiku form?
Indulging in the past,
like a true millennial,
while building the future.
Is selling design assets your main hustle? Do you do anything else to support yourself?
No, that's it. I only do digital products and only take on special projects. I always start off by putting my stuff up on Creative Market as a testing ground. It goes from there to my enterprise clients and bigger tech companies that buy the licenses.
How has selling digital assets allowed you freedom in your life?
Well, I don't leave home and I have two cats, so it's perfect. Especially once you start going more toward selling digital products and not so much client work: you can evolve much faster, you can try things, and you don't need to be set in just one space. It really allows me to evolve creatively.
What do you think has made you successful in that journey?
Consistency, I think. I try to craft as many products as I can, see what works, and then iterate that onward.
Did anybody tell you that this wouldn't work?
It's still really hard to explain to people what I do, or how I make money. My parents, obviously, are the first people who still don't understand what I do.
How has your business adapted to this new situation in the world?
As I've understood it, we're in the middle of a Great Resignation era, where a lot of people have quit their jobs and started their own businesses. As they do so, they suddenly realize they need design resources: patterns, packaging, templates. This has skyrocketed.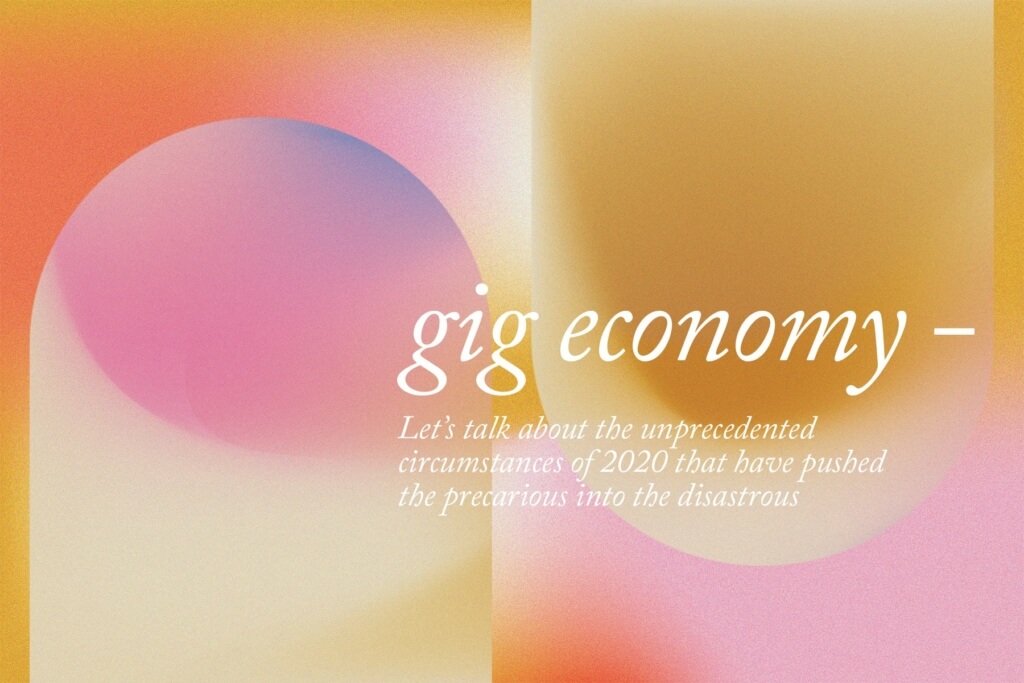 Through all of this, how do you stay creatively energized? What's inspiring you?
I live in London, where there are lots of museums. There are incredible collections that you can see literally every day of the week. Even if you've seen all of the exhibitions, you always know there will be something new coming up. You go and see something and already see a trend forming, before it even shows up anywhere online. That's part of why I love living here as well.
Can you share any trends you're starting to see build up?
You guys have just published a few interesting ones in the Winter Trend Report, and a lot of what we're seeing is coming from the NFT world. This is definitely true.
I see two things. One of them is from this dystopian, apocalyptic, horror world. There are lots of horror accents, especially alien-esque themes coming in. On the other hand, from the exhibitions side, there's currently a Fabergé Egg exhibition in London. I can already see a lot of people picking up that kind of 3D detailing and opulence.
Outside of design work, what inspires you?
Definitely TV and movies. I've been a massive Marvel fan since I was a kid and a Supernatural fan since I was a teenager.
What inspires you to create a specific product?
It's fairly business-oriented. Having a fashion industry background, I start with trend forecasting. In fashion, we always started with a trend that we knew was going to show up. This typically starts with a forecast that you get from specialized research firms. Then you break that down into smaller themes, which you can turn into actual products. For example, one trend that I had for this year was a colorful organic palette.
Tell us about the customer that you're designing for… do you have a customer in mind?
I don't have a defined set of personas, but I know that my clients tend to prefer vector formats to raster formats. I've also learned that patterns do much better if they are more organic. Finally, I sense that many of my customers are small business owners.
Do you ever try to set your own style that you want to put out there?
Yeah. It's a combination of the two. I can't get out my old skin from fashion where you have to take trends into consideration. However, I always try to add this kind of nostalgic feeling to everything and a slight bit of whimsy. I don't like it when things are too serious.
Tell us a bit about how you market your products and some of the successes and challenges you've had there.
That is definitely one of the things that I do not know how to do. My marketing style is making as many products as possible consistently. I try to get things out weekly. I try to put as much in front of you, so you have something to pick out. Something that also works out for me is my own Instagram account.
It works quite nicely because I don't have a lot of followers, but most of them are my clients or previous clients. They definitely like to see what I put up.
What trends are you ready to see fade away?
Oh God: anything to do with faceless prints of women. The ones where you just have the lips and the cutouts. Anything blood orange, please just leave aside as soon as possible. Any kind of earthy, organic is my most hated sentence online.
I'm really, really, really happy to see this NFT aesthetic taking over this apocalyptic, alienesque world. It's so different and refreshing. I can't wait for it to dominate even more.
Do you ever see anything that customers have created with your products and what you think of it?
Oh, yeah. They tag me on Instagram quite a lot. The best one that I've seen lately was a customer bought one of my Valentine's Day sets that I made, a seasonal set, and she made nail stickers. It was incredible. It was one of the things I would never even thought of in 2021. It's really gratifying to see stuff like that.
What kind of tools do you like to use when you're creating?
I always start cutting out real materials by hand. For the other parts of the process, I'm definitely an Adobe child, having learned Photoshop when I was 10. I've used it since I can remember. I'm also a big fan of Procreate.
Last question: why is your shop called Angela in the Fields?
I love "Lucy in the Sky with Diamonds", the Beatles song. I tried to combine it with my name and it didn't quite work. I live in Highbury Fields, so I decided to bring some of that in. I put it together and then I was like, "I'm just going to live with this. Whatever happens, happens."
---
And this is what happened. A couple of years after opening her Creative Market shop, Angela in the Fields has become a household name with a signature retro-futuristic aesthetic like no other. Follow her Creative Market shop to keep up with updates and new products.
Getting started with hand lettering?
Free lettering worksheets
Download these worksheets and start practicing with simple instructions and tracing exercises.
Download now!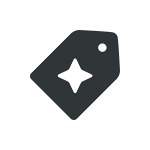 Creative Market