Free Font Pairing Cheatsheet: 15 Types of Fonts That Go Well Together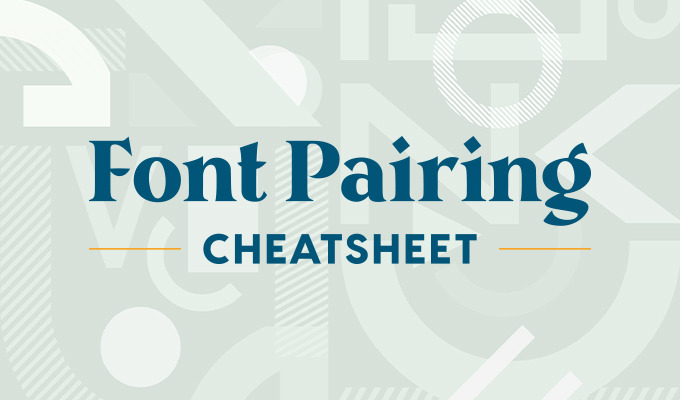 Finding typefaces that work well together can be challenging. While we love fonts with unique features and loud personalities, they can be hard to pair with other distinctive families when you're trying to maintain balance. You want to make sure that your combinations create the right amount of visual interest without generating unwanted tension. Ideally, font pairs should be enticing while remaining easy on the eyes; they must be memorable without feeling overpowering. In a way, pairing fonts echoes a principle of human relationships: opposites attract.
To make the task of designing interesting type lockups much easier, we created this free printable font pairing cheatsheet. It includes 15 pre-designed combinations that you can easily replicate with fonts you already own or remarkable Creative Market fonts our design team has curated for you.
We formatted this 2-page cheatsheet so you could print it out and use it as a reference in everyday design tasks. It includes information about the font styles we recommend pairing (e.g. "Geometric Sans Serif + Typewriter") and visual examples illustrating what the heading and body copy look like in use. Here's a preview of the first page:
As always, we hope this resource improves your workflow and makes font selection a simpler process. Which font pairing was your favorite? Let us know in the comments section below.
---
Fonts Featured in the Cheatsheet:
---
Products Seen In This Post:
Making beautiful design simple & accessible to all.