France Transforms Trains Into Immersive Museum Experiences
Riding the train can be a rather pedestrian experience (see what I did there?), but that doesn't mean that it has to be that way. France seems to agree with that concept, as their national rail service, SNCF, is now taking some of their railway cars and transforming them into an immersive museum experience on rails.
How? Well it starts with a partnership with 3M back in 2012, which led to the Art in Motion project. Using 3M adhesive materials (similar to the Calendared Vinyl that's used to wrap cars and trucks), they place art along the walls, ceilings or anywhere you can. While the first installation was done using an Impressionistic theme, the current Paris-Versailles line is using a Versailles theme and features details only found in the original palace, including bookcases and wall lighting that makes it look like you're actually there, even though everything is actually just printed on what is essentially a giant sticker. They even reupholstered the seats, which is always a nice touch and brings everything together well.
It turns out there are some fringe benefits to the program as well. Sure, it gives the passengers something pretty to look at, and that's an obvious advantage. But the fact that these trains aren't being vandalized because nobody wants to ruin these works of art? Well that's a nice little bonus.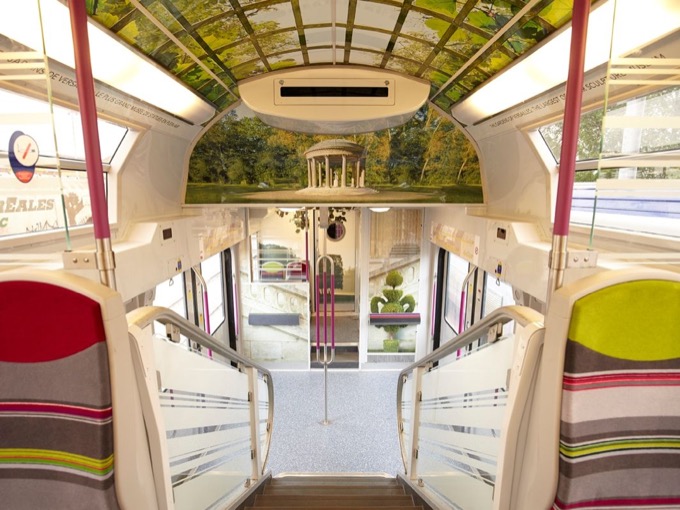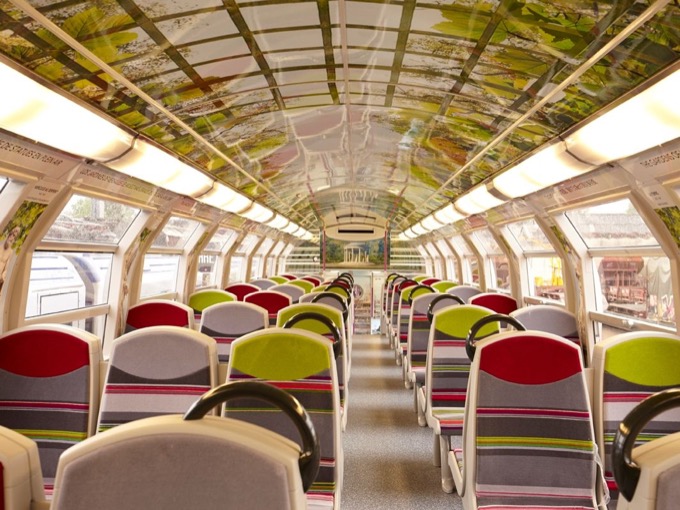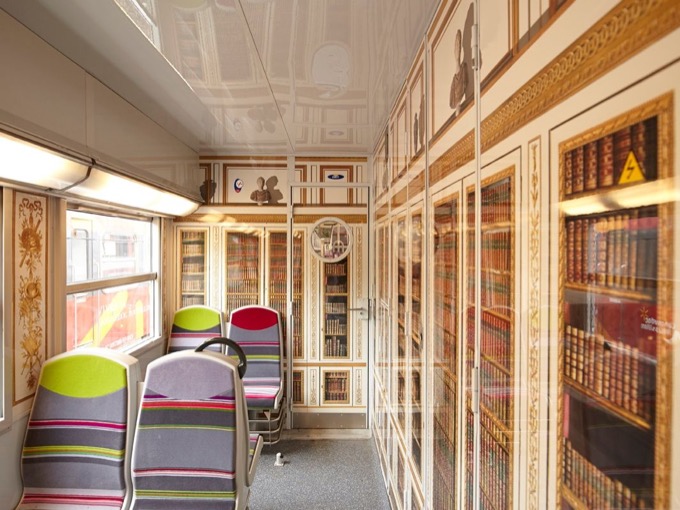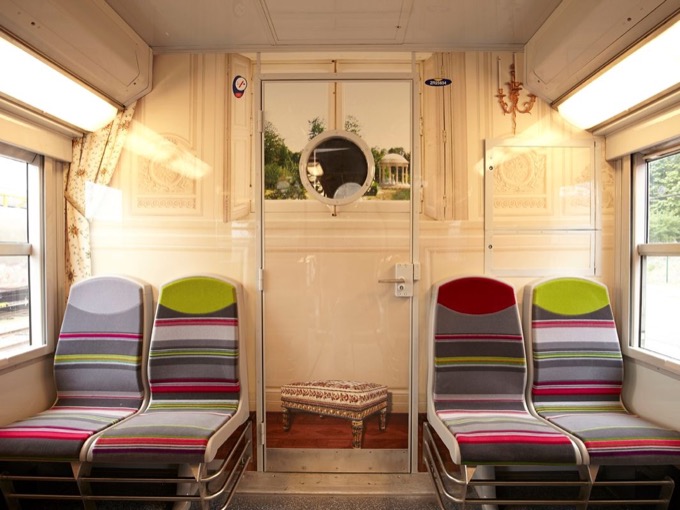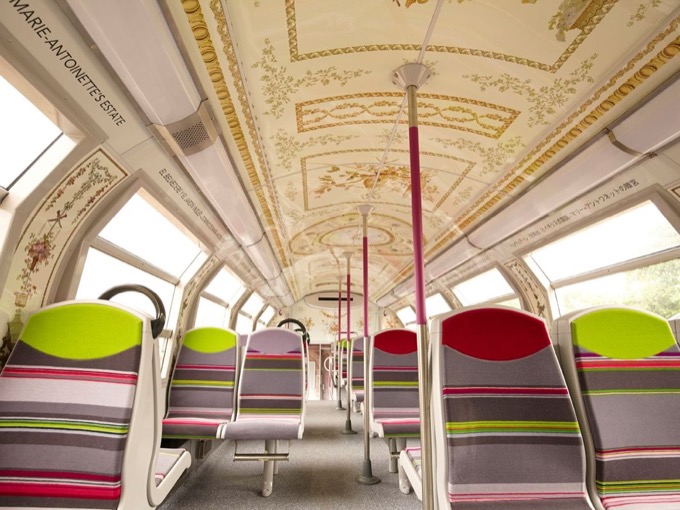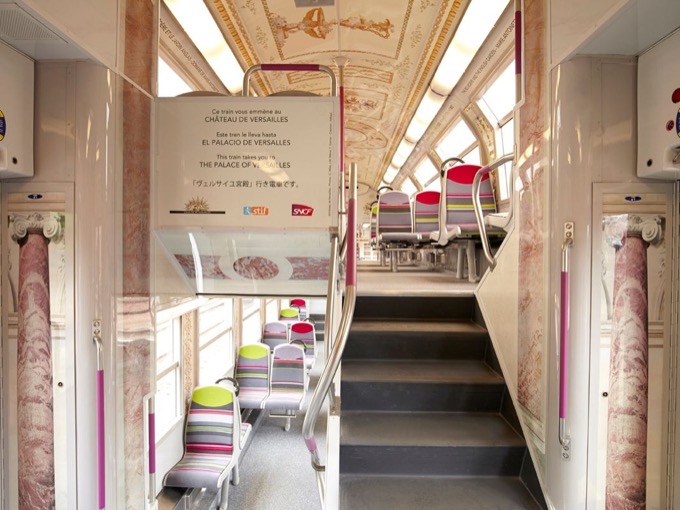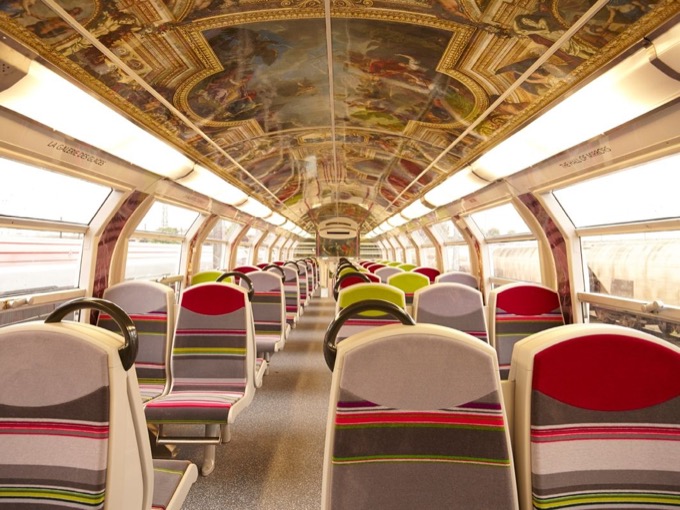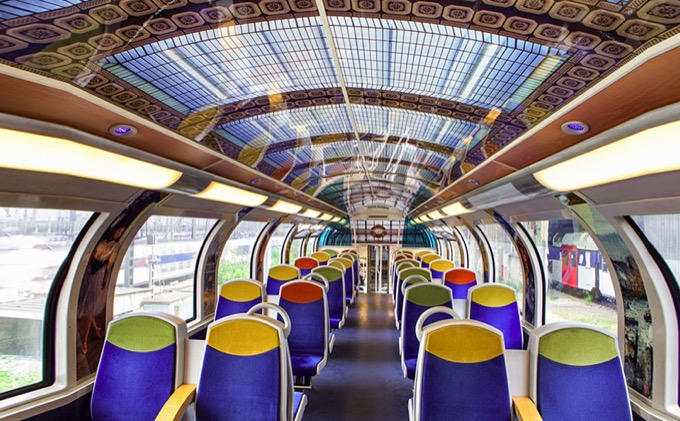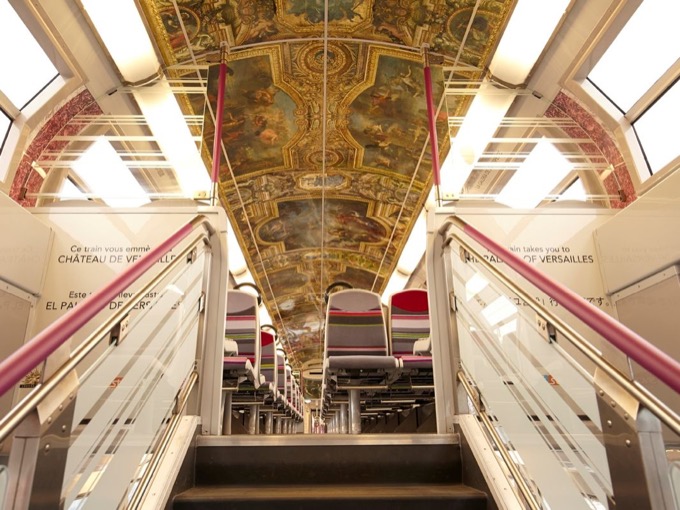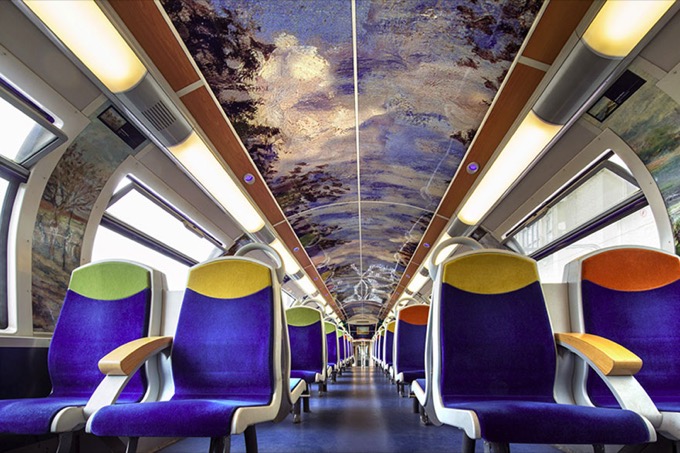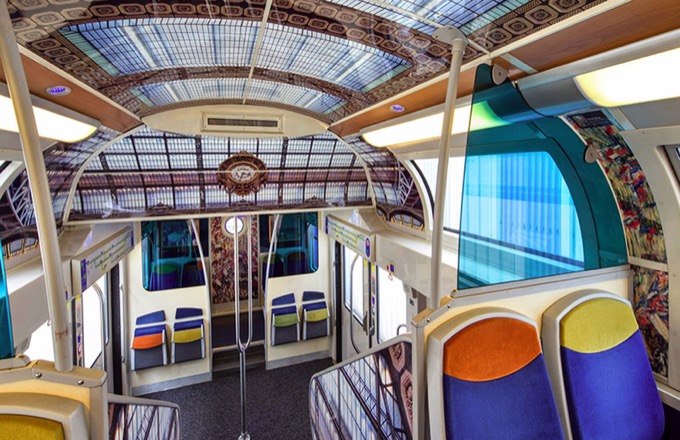 via Bored Panda and Maxime Huriez for Slate
Getting started with hand lettering?
Free lettering worksheets
Download these worksheets and start practicing with simple instructions and tracing exercises.
Download now!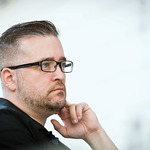 Kevin Whipps
Hi! My name is Kevin Whipps, and I'm a writer and editor based in Phoenix, Arizona. When I'm not working taking pictures of old cars and trucks, I'm either writing articles for Creative Market or hawking stickers at Whipps Sticker Co.
View More Posts