Free Daily Planner for Creative Entrepreneurs
Planners are essential tools for professionals in all fields. But the typical crop of business-oriented planners just don't meet the needs of entrepreneurs and freelancers working in creative disciplines like art, design and writing. Planners for creatives need to provide planning tools for a working day that's often very different from the typical business routine.
With lots of open space, delicate colors and a light, informal design, this new daily planner is designed specifically for the unique needs of graphic designers, bloggers and people working in creative fields of all kinds. Plus, it's free to download at the link below.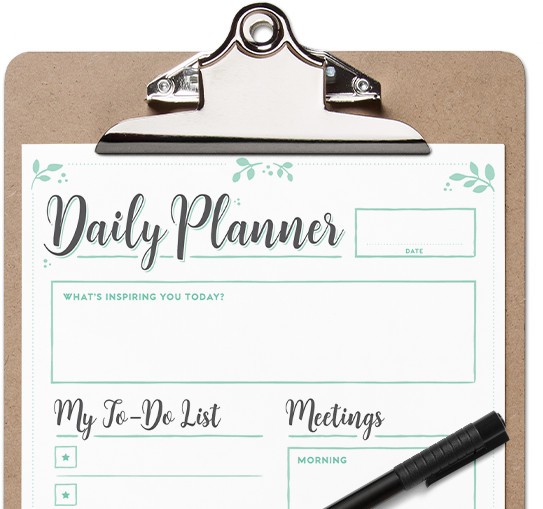 What's inspiring you today?
Time to reach your goals.
A daily planner can help you stay inspired, focused, and productive. Download and print this page to turn inspiration into reality.
Designer Planners — A Different Look for Different Needs
Standard business planners are schedule-based, with some room for notes and perhaps a calendar for laying out longer-range plans. Those kinds of tools are designed to reflect the priorities of a business or corporation, but planners for entrepreneurs in creative fields are designed to meet the needs of freelancers who work from their own goals and agendas.
Planners for designers and other creative entrepreneurs need to capture both the big vision and the tasks of the day in an open, easily accessible — and visually appealing — way. This new planner does just that. The planner page is filled with white space, not crammed with hour-by-hour schedule slots. Headers are set in a friendly, casual script font, with body text in neutral sans serif caps.
Unlike the stern black-and-white scheme of most typical business planners, this planner for designers features a soft light green, with leaf flourishes at top and bottom for a look with less severity and more visual flair.
Along with its distinctive look, the layout of this planner page also signals that it's intended for the unique needs and mindsets of designers and other creatives. With just four sections — inspiration, daily tasks, meetings and notes — our new planner highlights the elements that are key to creative work.
The Big Picture: What's Inspiring You Today?
For creative entrepreneurs — freelancers, designers and others who spend their days in creative work — inspiration is the force that drives projects. Keeping that inspiration front and center throughout the business day can keep a hard-working freelancer focused on the big picture and provides a framework for setting up the tasks that serve that larger vision.
Our daily planner for designers acknowledges the importance of inspiration as a driving force for the day's work. The planner page places a large, open frame right under the main header with the question, "What's Inspiring You Today?"
Spanning the width of the page, this section provides plenty of space to put the inspiration of the day front and center before getting down to the specifics that will make that creative spark come alive. The "What's Inspiring You Today?" section also lets you keep a daily record of the many sources of inspiration that feed a project over time and capture those fleeting ideas for future reference too.
My To-Do List: Organize and Prioritize
Creative projects have many components, and freelance planners need room to accommodate and sort all the tasks that must be done on a given day. To-do lists help with organizing and scheduling tasks, so this planner for creatives provides a large "My To-Do List" space for listing things that need to get done, along with checkboxes to indicate that a particular job has been finished.
More than that, though, the planner includes a way to prioritize the list and highlight the most important jobs in order. The first three checkboxes on the planner's to-do listing are starred — an easy way to tell at a glance which tasks need to be crossed off the list first.
Meetings: Keeping It Simple
Meetings are a key part of professional life, and entrepreneur planners need to allow room to indicate them too. Unlike a standard business planner with an hourly scheduling page, though, this one provides just two open boxes, one to list morning meetings and one for those in the afternoon.
The "Meetings" area of the planner is smaller than its "My To-Do List" section, which acknowledges the priorities of creative work and recognizes that meetings most likely make up a smaller part of a creative entrepreneur's working day than project work.
Notes: Open Space for Ideas
Every planning page needs room for notes, and that's important for freelancer planners too. This planner places a large open box for general notes just under its "Meetings" section, making notes related to projects, meetings and other concerns of the day easily available for later reference. Line-free and wide open, this space can also be used for sketch notes, design ideas and other visual reminders, as well as for text.
Whether you're a designer, blogger, artist or other kind of creative entrepreneur, a daily planner made with your needs in mind can help you stay inspired, keep focused and complete the daily tasks that turn that inspiration into reality. Our new planner page for creatives is free for you to try — just click the link below to download it now.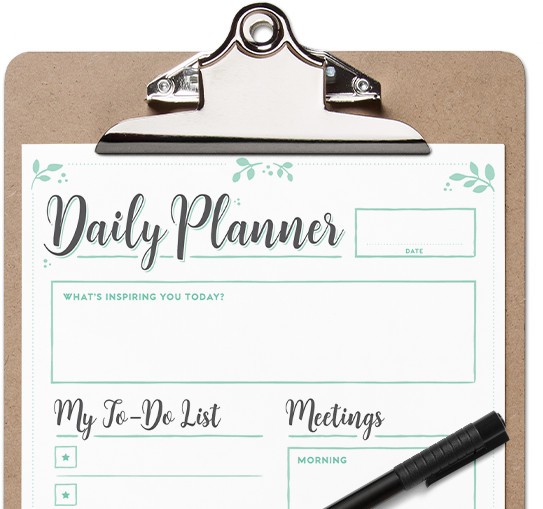 What's inspiring you today?
Time to reach your goals.
A daily planner can help you stay inspired, focused, and productive. Download and print this page to turn inspiration into reality.
Download it here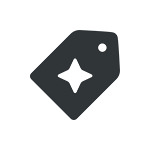 Creative Market