Get Out and Teach: How to Get Started Tutoring Art and Design
So, you're a freelancer whose work has been coming in a little slow lately. Or a career artist who could use another way to monetize your talents. Or just a designer who'd like to help propagate your talents throughout the world. Why not get a side gig teaching?
Figuring out the best way to go about it is a multi-step process that can be looked at from several angles. But no matter how you choose to approach it, first, you have to figure out…
What to Teach
If you already know this, you've got a head start. If not, take a look at your skill set.
In a field as large and diverse as the arts, it can be hard just to figure out what you want to teach, or how much to specialize. In fact, I'd go as far as to say that it's rare for an artist to have just one talent.
Do you have a primary talent? One that pays the bills and puts food on the table? If so, teaching that is a solid bet, if not the most exciting. If not, what's your passion? The dedication you put into learning it might make you an excellent teacher, if you've gotten far enough along to be comfortable passing it on to other people.
There are more practical considerations, though. First of all, what does the market want? Web design and development skills are always in high-demand. Stamp collecting… less so. If you're dedicated, you can still find students for it, but it might not be the fastest way to a paycheck.
In addition, consider the cost of materials. Can you provide them for your students, or do they need to buy their own? And if you provide them, factor that into the overall cost of your tutoring. Is the fee you'll get still worth it?
Who to Teach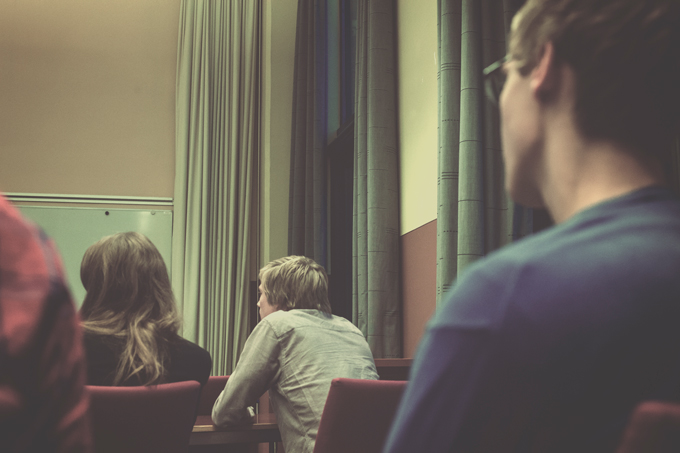 This may be pre-determined by what you're teaching: it's not likely that preschoolers will need to learn Photoshop. But with every skill you're teaching, there will be several demographics you can teach it to and several target markets within those demographics.
Would you prefer to hone the skills of your peers? Teaching to other artists and designers can be an interesting way to improve your own job skills and stay on the cutting-edge with the tools and programs you'll end up using yourself.
This is far from the only option though. If you're teaching traditional art, the demographics you can work with are blown wide open. Drawing, painting, and crafting are hobbies for people of all ages, so you might find yourself teaching kids in daycare how to use scissors properly, getting into figure drawing and anatomy with high-schoolers, or helping seniors relearn how to paint.
The age range and walk of life you choose to focus on will in large part determine how you'll structure your business and market to your target demographic, so it's important to make a decision early on.
Finally, do you feel comfortable working with groups, or would you rather teach one on one? We'll cover the difference between them more when we talk about making a curriculum.
"But What Education Do I Need?"
If you have a degree, you have a leg up. However, in the words of EmptyEasel's Charlotte DeMolay, "If you don't have [one], but you've been a practicing artist for several years you may still be able to teach.".
Your portfolio can be just as good at opening doors as a degree, and so can references. If you've had art teachers in the past, contact them and see if they're willing to provide you with a reference. The same goes for co-workers from any current or previous jobs related to what you're teaching, or satisfied clients from any related freelance assignments.
Testimonials mean a lot when it comes to services, and none more so than education. It's easier for customers to believe you're good when they hear it from the mouth of an unbiased real person. This is especially true if it's another teacher, especially if you're working with school-age students, making your primary clientele their parents.
When it comes to the education you need to teach the class itself, a willingness to continue learning and growing according to your students' needs is worth more than a doctorate. Constantly research and brush up on your own technique, and you'll be able to teach much more effectively and confidently than anyone who's let themselves fall out of practice.
Finding a Space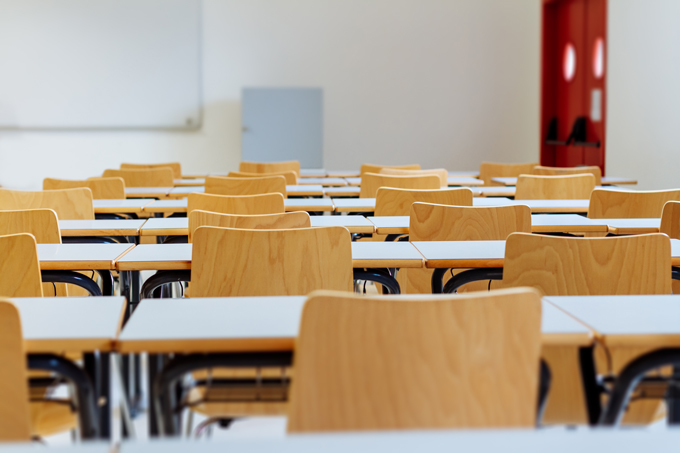 In Real Life
If you ever hope to make this a serious source of income, find a better space than the kitchen table. While that can work for one student at a time, you'll need to expand if you're going to be teaching any more than that.
This is where networking comes into play again, and your best resource might just be other teachers. However, also look for community centers in your area. You might just be able to teach a summer course with them instead of having to advertise for yourself. But Other great resources include local libraries, community or technical colleges, and even small (especially independently-run) museums. When classes are out, or they have empty time slots, you can request to rent the space independently.
If not… There are always bookstores and cafes if you're going to be teaching a small group, preferably of digital artists.
Online
There are tons of sites that let you sell video tutorials to crowds of online students. For example…
Skillshare charges subscribers a low monthly fee to take unlimited classes via video. No teaching experience is needed to join them.

For the more entrepreneurial of us, there's Udemy, another video tutorial site that takes less of a fee and has fewer barriers to entry, but in exchange, makes you market your courses yourself and puts you up against stiffer competition.

Lynda constantly accepts applications for trainers, and lets them create courses for a variety of subjects related to visual arts and design.

If you're doing one-on-one teaching online, you may find that you only need Skype or TeamViewer to screen-share and guide your student in their desired program.
Marketing
Many of the marketing options are pretty obvious: print out flyers and pop them up around town, put up ads on Craigslist and in local publications, spread the word around to your friends, and so on.
Teachers of all stripes, however, might just find a secret weapon in the Marsupial Method, developed by entrepreneur Daniel DiPiazza in his days tutoring math. In short, you connect with people who are selling something similar to your target audience, but not so similar that you're in direct competition with them, then set up a program of co-recommendations.
For example, if you teach digital painting, you can hook up with someone who teaches traditional painting and have them tell their students that if they're interested in moving on to tablets, they can ring you up. In exchange, do the same for them. You'll be surprised how much this can benefit the both of you.
Making a Curriculum
Once you have a client, or a class, it's time to build a curriculum.
Before your first class, it's a good idea to correspond with your student(s), either remotely or in person, and ask them what their goals are in taking your class.
When you jump into the course, start with the basics. Even if you don't think your student needs a refresher on them, start with them anyway. This will also be your chance to judge your students' skill level and adjust your plans accordingly.
For your next classes, try to set goals for each session, but flexibility is key here. Your students may surprise you or frustrate you, but as a teacher, you need to be prepared to change according to their needs. Throughout the process, make sure you keep the end in mind and give them some way to keep learning when you're not around. Setting goals and creating homework is vital to keep your students engaged.
However, keep these open-ended too. You may need to change your expectations as your students progress through the course.
The Teaching Process
Teaching may be one of the most difficult professions, but it's also one of the most rewarding.
It's important to stay positive. No matter what age or skill level you're teaching, make sure to give plenty of positive feedback. And when you run into problems, which you will, keep learning yourself. There are always more techniques, more teaching styles, and more creative solutions to implement.
It can be a difficult change, but if you get good enough, it can be great both as a source of income and a networking opportunity for future projects and jobs. You never know: the parent who hires you today to teach their kid might want a painting for the living room. Or the community center whose room you rent might need a run of flyers, a new website, or even a mural. So keep your head up, stick with it, and happy tutoring!
---
Products Seen In This Post:
---

Getting started with hand lettering?
Free lettering worksheets
Download these worksheets and start practicing with simple instructions and tracing exercises.
Download now!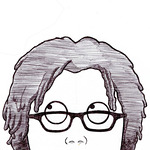 C.S. Jones
C.S. Jones is a freelance writer, artist, and photographer.\r\n\r\nIn the past, he co-founded an art gallery and worked at a product photography studio. These days, he does photo tutorials (and gigs), online copy, and content marketing for a living. He also writes about webcomics at Webcomicry.com…
View More Posts