24 Graphic Design Business Ideas You Can Start This Year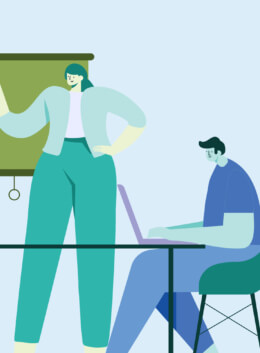 Graphic design businesses are thriving because of the importance of visuals and illustrations in the digital age. From logos to social media backgrounds, PowerPoint presentations to newsletters, the graphic design industry is undoubtedly expanding. When it comes to advertising, public relations, promotional boards, billboards, and other promotional activities, many businesses rely on graphic design service providers in order to create cost-effective and appealing campaigns.
Before launching your own design company, you need cool concepts that can showcase your design skills to clients. Explore Creative Market this year to discover graphic design business ideas that can wow your target companies and valued clients.
Why Graphic Design Is a Good Business
The graphic design industry is an in-demand field as most businesses require graphic designers who have the passion to craft multimedia content for their campaigns. Ad agencies are usually hired for these types of projects, especially by multinational companies that have a dedicated marketing budget.
However, there are clients that need flexibility when it comes to budget and timelines. Oftentimes, the more viable option is by collaborating with a freelance graphic designer or a start-up design studio.
Having your own business designing important marketing tools could be challenging in its first few years. There may be plenty of competition, but if you have the talent, abilities, and willingness to work hard, you will almost always be able to land a project.
Besides being in demand, a graphic designing career also allows you to put your love of art to work every day. In other words, it is more than just a job; it can be earning good money while doing what you love.
Now, let's take a look at various print and digital graphic design business ideas below.
Different Print Design Business Examples
It is no longer necessary to rely simply on developing corporate logos and stickers to generate money in graphic design. As a starting entrepreneur or independent graphic designer, you have the option to choose which print graphic design niche suits you best. Here are some examples and design ideas that you can start with.
Graphic Marketing Brochure Examples
It's no doubt that attractive marketing campaigns in brochures are quite in demand in today's market. Professional marketing brochures are a cost-effective and versatile marketing tool that most business owners use. They can have a significant impact on a company's entire marketing plan, all while sticking to business expenses.
Brochures are typically folded pamphlets that introduce companies and their essential services in brief texts. A common example of this is a travel brochure that contains colorful images and short descriptions of different itinerary packages.
When it comes to the layout of a brochure, there are single-fold brochures, bi-fold brochures, and tri-fold brochures. You can be flexible and creative when it comes to designing each panel; however, keep in mind that the space of a brochure is limited. Make sure that you communicate only the most important messages in your content.
For brochure design ideas, check these templates out:
Catalog Design Examples
You can expand promotional material into a catalog to further explain a list of services to current and potential customers. Compared to folded brochures which can only highlight select information, a catalog can be a stapled or bound booklet of any size with multiple pages. This allows for a designer to have more space for descriptive details, and multiple images to showcase a portfolio or best-selling services.
The contents in a product catalog are often arranged alphabetically or systemically. That way, clients can easily leaf through pages to find what they are looking for. Catalogs can be more time-consuming to create than brochures. That is why many businesses — big or small — tap into the creativity of graphic designers for a catalog design.
To create a successful catalog, it is essential to have a well-designed layout, eye-catching photography and an organized structure with a clear hierarchy. Let's look into the different design ideas for product catalogs from Creative Market.
Graphic Silkscreen Printing Examples
Printing graphics on a wide range of objects via screen printing is standard for many businesses, even small business owners. Silkscreen printing is actually an ancient art form that has progressed from simple stenciling to an entirely automated printing technique.
Graphic T-shirts are the best example of a silkscreen product. Most designers use their skills to create even the wittiest designs for custom T-shirts to attract potential customers, fan-based clients, and so on. Take a look at these silkscreen T-shirt mock-ups for ideas.
Silkscreen printing is a terrific idea for corporations, sports teams, family outings — you name it, you can make it!
Various Digital Design Company Examples
It's no secret that digital design has become more significant than ever before. All forms of design that exist in a digital medium (such as an app or website) rather than on paper are referred to as digital design, regardless of the medium used.
Reading up on the sorts of tasks you could encounter as a digital designer is a brilliant idea if you want to pursue a profession or establish a company in this field. Here are several digital graphic design business ideas that you can explore if you want to deviate from your usual print designs!
Graphic Company Newsletter Examples
Digital marketers rely on newsletters to keep in touch with their subscribers regularly. A text-heavy message could probably end up in the junk folder so it is important to sustain the readers' interest by planning the visuals that will accompany their message.
There are various types of newsletters a graphic designer can create such as introductory newsletters, promo newsletters, showcase newsletters, celebratory newsletters, and so much more. While each has its specific purpose, the common elements among these types are the header, footer, contact information, clear layout, and of course, images and infographics.
Here are some company newsletters from Creative Market that you can take inspiration from.
Graphic Advertising Examples
The use of digital assets in advertising and marketing is fast replacing the traditional focus on print-based graphic design. You may often see plenty of graphic design for social media marketing posts, digital advertisements, email marketing, and so on; even billboards nowadays have digital assets and animations. People are attracted to visuals and moving images, which make the animated billboards such a powerful marketing tool.
To further illustrate what a digital advertising material looks like, check out the examples below.
Video Editing With Graphic Design Examples
Speaking of animation, motion graphics or video ads are a fantastic and highly adaptable tool that can help you tell a compelling tale, engage your audience on social media, or explain a business's product or service. There is a high demand now for graphic designers with motion graphics and video editing skills due to the rise of online videos fueled by the use of mobile devices and social media platforms.
Motion graphics are not as complicated as it sounds; you can get templates and mock-ups from Creative Market too so you can experiment with this business idea.
Web Graphic Design Examples
Many small businesses are looking into launching their website to generate more sales and customer engagement. If you're a graphic designer who wants to aid entrepreneurs using your web development skills, then web design might be a good niche for you as well.
What is it about a website's home page that makes it stand out from the rest? There is more to a home page than just aesthetics. It must also score well in terms of usability and interactive elements. Continue scrolling for web design inspiration!
Where To Get Graphic Design Ideas for My Business
If you've always wanted to run your graphic design firm, now is the perfect moment. There are individuals and companies out there who are eagerly awaiting your services. All you need are the right business ideas to complement your creative skills.
Want to see more? We got hundreds of thousands of graphic designs at Creative Market made by professional designers for other designers. Sign up now and begin your graphic design business today!
Getting started with hand lettering?
Free lettering worksheets
Download these worksheets and start practicing with simple instructions and tracing exercises.
Download now!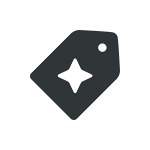 Creative Market