10 Ready-to-Use Grid Templates to Perfect Your Photoshop, Procreate, and Illustrator Compositions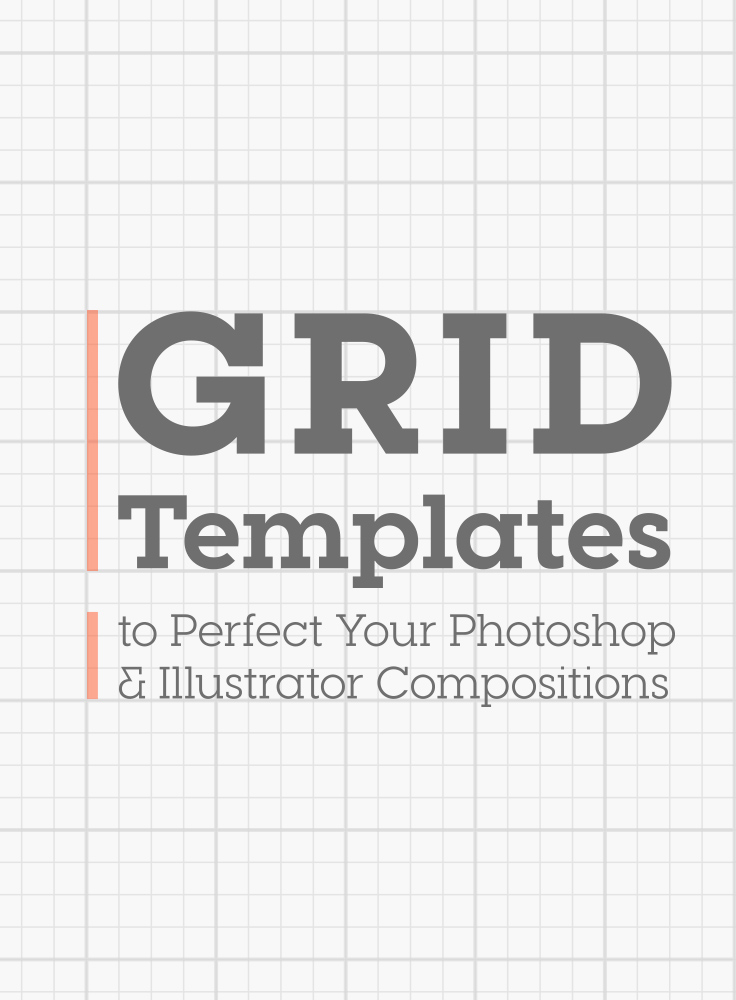 Aligning text and elements in your composition can be one of the most time-consuming aspects of a design project. The result has to be clean, easy to read, and well composed, but arranging your text to be clear and captivating can quickly become a drag. This is one of the many reasons why many graphic designers have file folders full of grid templates that are ready to use. In this article, we will go over some of the best grid template packs available on the marketplace.
What Is a Grid Template?
A grid is a layout of intersecting lines that are used to keep your visual space organized by precise measurement or proportional spacing. Below you'll find a variety of grids that can be used in Photoshop, Illustrator, Procreate, and many other design programs. Additionally, most come with the ability to print out paper versions of the grids to use for hand-drawn work. They range from simple break-ups to fun visual patterns.
Why Use Grid Templates?
Making your design space into a grid can seem like it will make for cookie cutter creativity, but grids are really an essential hack for saving time and ensuring your work is balanced and visually interesting. Essentially, grids allow you to look at some aspects of your design (balance, space, layout) before you start adding your visuals to it. They'll ensure your alignment is perfect throughout the project. Grids can also help you decide what really needs to pop out on the page as they easily allow you to see how different sizes interact with each other. And don't worry, not everything has to align perfectly. Choosing some text or images to break with the grid can create a flare that really leaves an impression. Here are a variety of grid templates to get you started. If you're looking to make something quick and eye-catching, stick to the golden ratio. This ratio of 1:1.61 is found in nature and a lot of art pieces. Consequently, it creates a common visual language for your viewer. This grid breaks down space into some of the basic golden ratio divisions.
Procreate is a software many designers use for digital drawing and hand lettering, but it does not feature a measuring or grid system. This grid pack features five different sizes to use in Procreate. If you're using a custom size or one that isn't listed, you can simply stretch the grid to fit your canvas.
This pack allows you to build your own grids in almost every design software by using a collection of brushes and shapes. Each one can be resized, stretched, or recolored to give you maximum flexibility of use. This is one of the most program friendly templates as the grids are saved as brushes, symbols, assets, fonts, and images so whatever software suits you best, Grid Builder has a template for it.
The grids in this template pack will save you so much time in designing text graphics. Each one of these design assets includes an exciting and balanced template for inserting text. The PNG versions can be imported into almost any design software — you can even use it as a PowerPoint template.
This pack is extremely versatile. With over 700 files composed of 30 unique grids in 6 different paper sizes, you'll be able to find the perfect grid for whatever you're working on. It also includes a two-page InDesign layout for making magazines.
by daniel.hosoya Daniel.hosoya has created a beautiful set of brushes and grids to perform extremely detailed and realistic calligraphy in a digital design program. The 46 custom brushes in this set simulate higher-end textures and effects. Perfect for making hand-drawn logos and fonts in the digital space.
by Yolo Berlin For designers who like to create their fonts in real life before putting them up on the screen, this hand-lettering grid is a printable PDF. If you prefer digital, you can always add it as a layer or overlay in your program and use it. It's most ideal for highly detailed fonts drawn with a fine tipped brush.
by Studio FabianFischer This is an amazing pack for those who like to have a lot of creative freedom for their effects. This pack is a set of brushes that can be used to paint grids onto your design. Even though it only says Procreate in the name, the bundle also includes the .ai files so you can use these in Photoshop.
by TYPOxPHOTO These two grids are a must for busting out of stagnant text designs or general creative blocks. Both bundles are full of well-composed frames that you can easily customize with text effects. TYPOxPHOTO encourages cross-platform use by providing 50 (25 in each bundle) fresh layouts in PDF, JPEG, PNG, Photoshop, and Procreate.
Any of these grid packages would be a great addition to your design assets. Are we missing any unique grids you've made up? What types of grids and templates do you enjoy using? Please share tips, tricks, and recommendations in the comments.
---
Products Seen In This Post:
Getting started with hand lettering?
Free lettering worksheets
Download these worksheets and start practicing with simple instructions and tracing exercises.
Download now!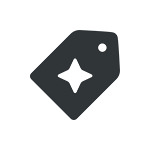 Creative Market