15 Halloween Graphic Design Ideas For Posters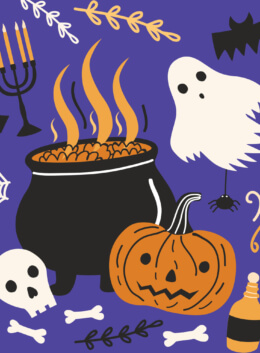 When it comes to Halloween, most people think of costumes, trick or treating, and pumpkins. But there's another important aspect of the holiday that often goes overlooked: graphic design. A well-designed Halloween poster or flyer can really set the mood for the occasion and help get people excited about celebrating.
If you're one to host a spooky-themed party, you need Halloween graphic design inspirations that should attract guests and reservations. Therefore, we have gathered eerily unique graphic designs, tips, and ideas for your next Halloween-themed creation.
But before you look into these eerie and creepy designs, let's find out why you need an outstanding graphic design for your Halloween poster.
Why You Need A Good Halloween Graphic Design
Designing a halloween graphic design is not an easy task at all. Sure, you don't need to know everything about the subject but still it's important that you do your research and understand what kind of Halloween graphics people like or for what venue you will be using it for.
If you are making a halloween design, you want to make sure that it includes something spooky and creative in there to get people excited about what's coming. Posters are fantastic because they work for everyone, regardless of what you're marketing.
When you think of Halloween, your infographic or poster's fonts, colors, and mood should be the primary potions when creating the best design. Besides that, adding humor and including a fun spin to your visuals open an opportunity to catch more interested viewers.
We are also sharing with you some Halloween-themed graphic designs which is also an exciting part!
Continue scrolling through this guide for cool and scary Halloween design ideas, which are also fully customizable.
Halloween Designs You Can Use
You may be thinking of what designs to use for your Halloween DIY projects. Here are some halloween design ideas that you can try at home!
Halloween Flyer Design Ideas
Designing a poster or flyer is more than just creating a visually appealing piece of paper to attach to a wall, cafe counter, or lamp post. If your design reflects the theme of the occasion, your business or organization's Halloween event may both benefit significantly by having more impact on your target audience. A strong brand message and familiarity with your audience will be strengthened when you use design components that depict your event's theme.
Now let's look at some examples:
We all can vouch for this when going to Halloween parties: colors like deep orange, black, dismal green, and putrid purple are commonly used in Halloween decorations, costumes, and posters, right? So, to get more attention from your Scary Halloween event flyers, you can strive to give things a fresh twist on things.
Consider introducing a new hue into your color palette and surprise your viewers like the template we have above. It adds a unique and distinct look to your work that people can remember for a long time.
It doesn't matter if you were born in the 1970s, 1980s, or 1990s; all the illustrations and design trends of previous decades are starting to resurface, bringing back fond memories for all of us. That is why going retro for your Halloween flyer design and icons can be a great choice. Take this vintage Halloween flyer template as an excellent example of a retro design.
On the other hand, one of the simplest ways to make a Halloween flyer is to use holiday-themed pictures instead of your usual stock photography. So, what comes into your mind when you think of Halloween characters and people in Halloween costumes? Obviously, it would be jack-o-lanterns! If so, why not add an eerie twist to the simple carved pumpkin icons and make it spooky?
If you want a good scare, here's a spooky flyer template with Halloween graphics from Creative Market.
If you're looking for something eerie yet straightforward, you may also opt for a minimalist design for your flyer. The idea that a minimalist approach to Halloween design would contradict the bizarre concept is a popular one. Working with negative space may, however, give your design a unique perspective.
Less is more, and our template below has a clever approach to expressing your Halloween party with subtle visuals that adds to the mystery.
Halloween Font Ideas
The only time you'll have to use one of those wacky and weird novelty typefaces is for your Halloween party or event. And this is the time to let your creative juices flow and come up with Halloween elements and concepts. Try out a variety of strong Halloween seasonal fonts — Chiller, Horror & Dead, Gilaka fonts — and colors. Go large or go little, but don't be afraid to experiment.
If you need inspiration on what fonts to use for your flyer or social media post, we have over 60,000 Halloween fonts that you can use. Let's start with our favorite eerie and thriller fonts.
With this scrawled, all-caps typeface called Voodoo, you won't have to wait long to get into the Halloween holiday season and vibe.
You may use hand-drawn fonts or typography that seems like it was lifted straight from a horror movie poster to create a Halloween atmosphere, like the spooky fonts we have above.
However, if you have a trick or treat vibe, you can use matching language or candy treat illustration to create a fun and quirky approach. Here are some cool Halloween fonts that complement any Halloween-inspired designs.
Halloween Social Media Post Ideas
Social media marketing is an excellent place for promoting your Spooktacular Fright Night or Trick or Treat. Not only that, you'll get more attention if you put in some extra work to make your social media sites and even your website seem spooky impressive!
We've compiled social media post templates below to get you engaged with your potential audiences without further delay.
If you're looking for an excellent excuse to have some fun while promoting your event, Halloween graphics with pumpkins are the right choice.
Isn't it evident that we need to take advantage of this? When you have the correct tools and time, creating visual content isn't that tough. Go pumped up and get to work with some of our templates above.
Because they are so easy, you can create a countdown to the 31st of October by posting a countdown on your social media accounts daily, like the one we have above. Each day, post a new product, photograph, or inquiry. Plus, countdowns are a great way to keep your audience engaged and excited about your content.
Lastly, it may seem dated, but a simple flying witches animation or "Happy Halloween" moving graphic may be the perfect addition when promoting your Halloween marketing campaign on social media. A basic Halloween animation may establish a pleasant tone without overpowering the user, and it won't take over the design. Good thing we have animations for your Instagram posts!
Get Your Good Halloween Designs at Creative Market
Have you given any thought to using a Halloween-themed graphic design instead? Fun with the Halloween project or holiday fright night may take many forms, from little details like a zombie hand or a hover state to full-blown gore.
It's time to narrow down your alternatives based on what you've learned from our guide. Now it's time to put your creative juices to work with Creative Market!
Getting started with hand lettering?
Free lettering worksheets
Download these worksheets and start practicing with simple instructions and tracing exercises.
Download now!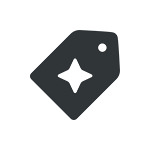 Creative Market